The answer is: it depends.
Were you hoping for a clean-cut yes or no? Hey, me too! But the more I researched this infamous ingredient, the more I realized that not all sulfates are created equally…much like last week's alcohol discoveries!
If you're reading this article, you must be wondering…
What exactly are sulfates?
Is "sulfate-free" really the way to go?
What's the difference between SLS and SLES?
Are coconut-derived sulfates safer for you?
How does it impact my health?
I'm with ya, friends! There's a lot of confusion and controversy around sulfates, so I'm here to shed some light so you can make informed decisions next time you're shopping for an exciting new beauty product.
What are sulfates?
As always, let's start with the basics.
Sulfates are VERY powerful detergents made of sulfur-containing salts. The two most common are sodium lauryl sulfate (SLS) and sodium laureth sulfate (SLES), which are produced from petroleum or plant-based ingredients like coconut oil or palm oil.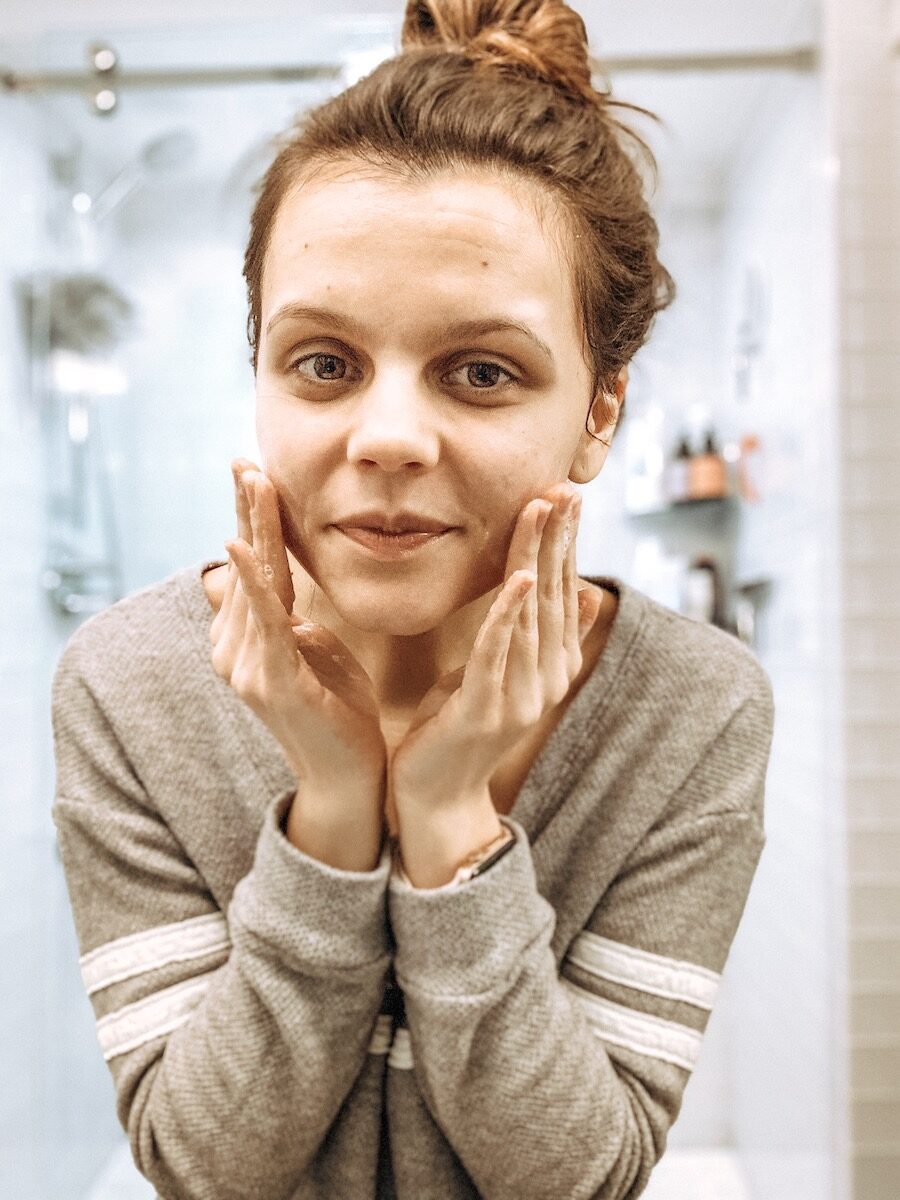 Their main purpose: LATHER!
You'll likely find SLS or SLES in shampoos, face cleansers, body washes, toothpastes…basically anything that is meant to foam and lather. Being that sulfates are surfactants (meaning they attract both oil and water), they can really easily lift dirt and grease off our hair and skin. Surfactants also make it easier for products to disperse effectively across the entire surface area of our skin, scalp or mouth.
Why are sulfates believed to be bad for you?
They say that sulfates pretty much clean TOO WELL. So if you have sensitive skin, products containing sulfates (specifically SLS) could be irritating to your skin, scalp and eyes. This is especially true when you leave these products on your hair or skin for a long time.
SLS cleans out even essential oils and lipids from the skin!
Now, I have to confess…when I researched this ingredient, I was LEGIT confused.
Some articles say it's harmful, others say it's all bogus and there's no real evidence that SLS or SLES could cause skin irritation. But I noticed that all the "pro-sulfate" articles were typically coming from brands who choose to use these ingredients in their products. So with this one, I'm going with my GUT! I know for a fact that when I use shampoos or face washes containing SLS, my scalp and face become drier and itchier. So for me, choosing to go sulfate-free is as simple as that.
Also, the way these ingredients are sourced could also be harmful to the environment.
Sulfates derived from petroleum are pretty controversial being that petroleum products are known to be associated with pollution, climate change and greenhouse gases.
Not to mention, many products with sulfates are tested on animals first to see how they will react. So if you find yourself using a product with SLS or SLES, make sure it's at least cruelty free!
What's the difference between SLS and SLES?
Basically, SLS (sodium lauryl sulfate) is more irritating that SLES (sodium laureth sulphate). Why? Because of the way SLES is processed!
To make SLES less irritating, manufacturers add ethylene oxide (hence the "eth" in the name!) to the mixture, which reduces the amount of irritation the ingredient produces.
NOT SO FUN FACT: Ethylene oxide is actually a flammable, toxic gas that, according to the Occupational Safety & Health Administration (OSHA), could give you respiratory irritation, headaches, nausea or even cancer, if exposed to it for a long period of time.
So in the end, neither SLS not SLES are great. In my opinion, it's best to stay away from both!
Which sulfates should you stay away from?
There are literally hundreds of sulfates out there. But I compiled a list of the most common so you know what to avoid if you're looking to go completely sulfate-free!
Sodium Lauryl Sulfate (SLS)
Sodium Laureth Sulfate (SLES)
Sodium Lauryl Sulfoacetate
Sodium Lauroyl Isoethionate
Sodium Lauroyl Taurate
Sodium Cocoyl Isoethionate
Sodium Lauroyl Methyl Isoethionate
Sodium Lauroyl Sarcosinate
Disodium Laureth Sulfosuccinate
P.S. All sulfates are synthetic! Even the ones that say they are "naturally derived from coconuts". This literally just means that they got their lauryl alcohol from coconuts, but it still has to be combined with chemicals to create a sulfate.
Our favorite sulfate-free shampoos: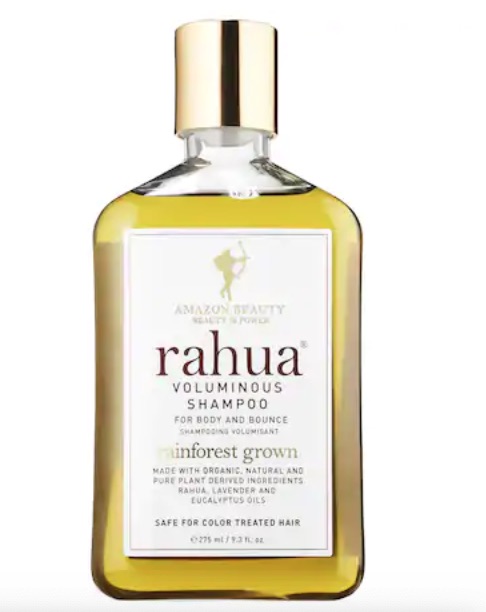 Rahua Voluminous Shampoo
Price: $34
Shop: Sephora
Perks: Paraben Free | Sulfate Free|Phthalates Free| Vegan | Cruelty Free | Gluten Free | Silicone Free | No Synthetic Fragrances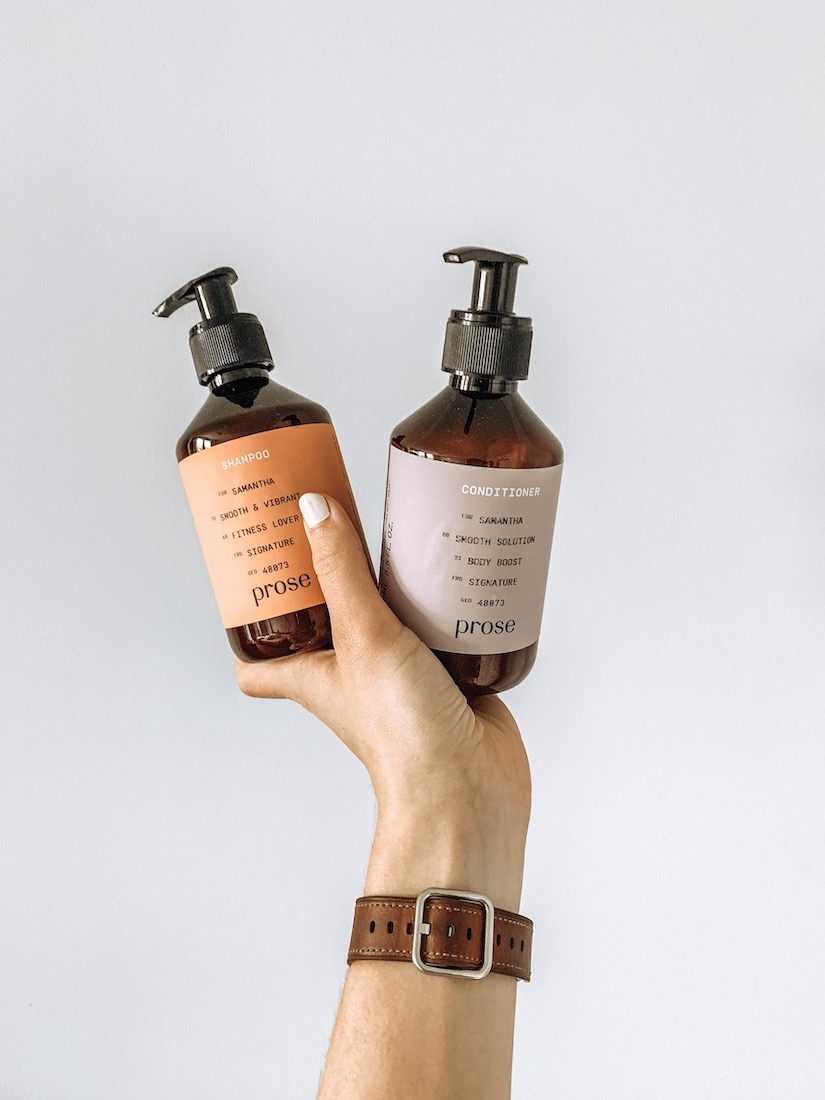 Prose
Price: $25 each
Shop: Prose website
Perks: Vegan | Cruelty Free | Gluten Free | Non Toxic | Non GMO | Sulfate Free | No Parabens | No Mineral Oil | No Dairy Derivatives | No Aluminum Powder
I hope this ingredient breakdown helps you decide whether living the sulfate-free life is worth it or not!