Welcome to our NEW BLOG SERIES!
That's right, friends! We are BEYOND excited to share our newest blog series, "How She Glows", where every month we'll be sharing our favorite blogger friends' beauty routines, wellness tips and product must-haves!
And we're kicking things off with the oh-so-beautiful Meredith of Feel the Hye and @thehyelife – a blog, podcast and Instagram for recipes, wellness tips, and motivational and inspirational topics.
We absolutely LOVE following her and find her content to be so inspirational and grounding. So of course, we had to know all about what makes her glow! Check out our interview below!
Tell us a little bit about you and why you started your blog!
I'm a sun-seeking, yoga-loving holistic wellness coach currently traveling all over to further my studies and "research" into what true health and vitality looks like in different corners of the world – and to find my happy place(s)!

My instagram initially started as a healthy food account, but once I launched my blog and practice, it's grown to be a platform where I share health as well as mindset inspiration and the occasional yoga pose! I'm open about what I'm going through, the mindset shifts that have gotten me to where I am, and how it's an every-day never-ending journey to create a life you love that YOU have full control over.
What are your AM/PM skin care routines like?
Ever since I studied abroad in Italy, I have sworn by micellar water. I remember walking into a pharmacy in Milan, and the woman who worked there (not your average store clerk) advised me that washing my face with tap water or in the shower was way too harsh, and I needed to cleanse with micellar water morning and evening until the cotton pads run clear after you wipe. I've done that ever since (and I use washable cotton pads!).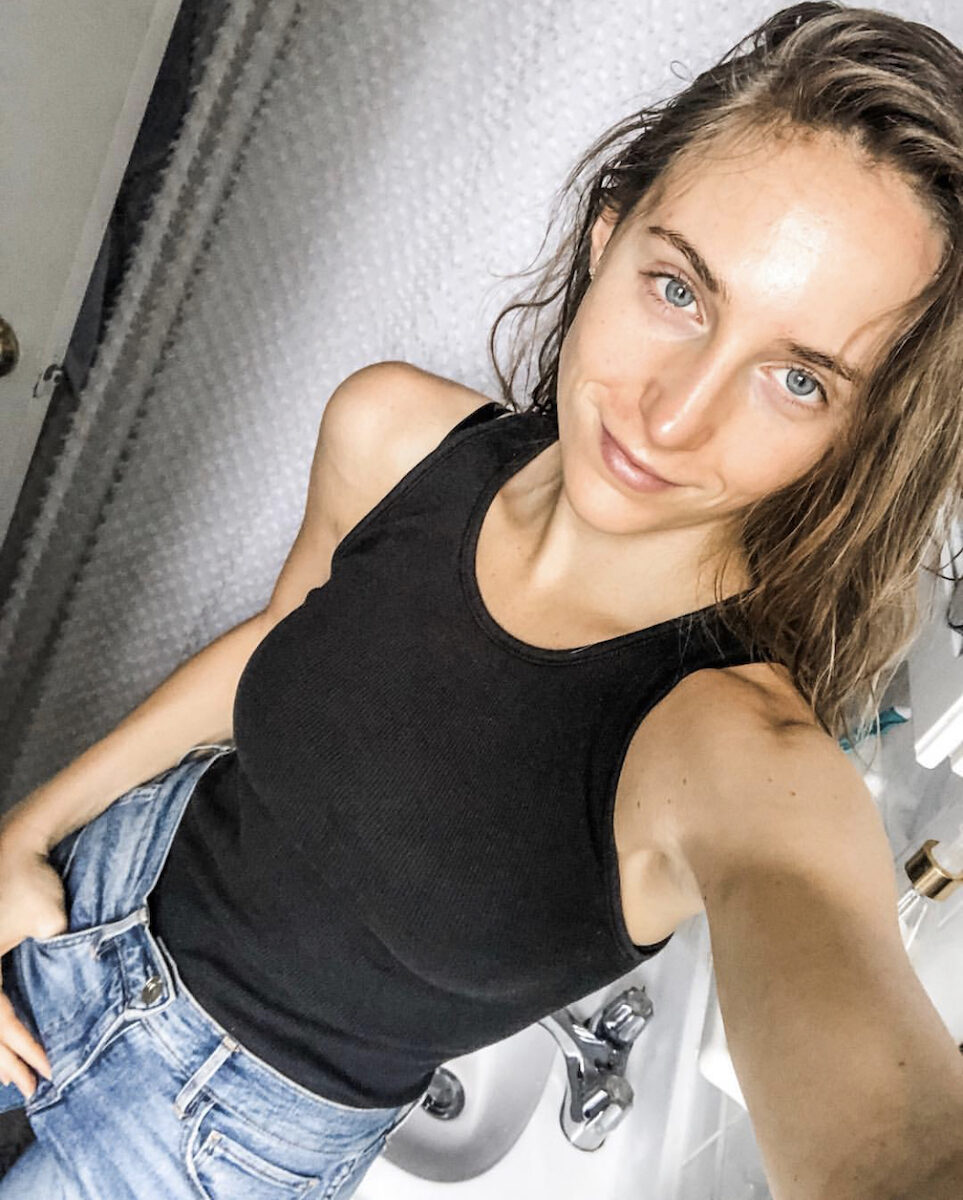 In the morning, Meredith follows her micellar water routine with:
Trader Joe's Tea-Tree toning pads
The Ordinary's Niacinamide Serum
Caffeine eye serum
And B6 hydrating serum before finishing with a day cream by Botanics.
In the evening, she follows the micellar water with:
Botanics Rose Spray
A low-grade retinol (Adalpalene)
And finish with Teami Blend's Repair Oil.
What's your favorite beauty or wellness product right now?
I'm loving my dry brush! It seriously wakes up my whole body first thing in the morning, gets my lymphatic system moving (because you have to stimulate that manually), and I swear it helps with puffiness and swelling, especially when traveling a lot.
What's one product you can't live without?
My copper tongue scraper. I was skeptical at first but now that I've seen and felt the effects, I can't go a day without it or I feel so gross!
What are some clean swaps you've made in your life recently?
I've tried to eliminate everything in my routine that has toxins, because what you put on your body is absorbed even deeper than what you ingest (think about hormone replacement therapy creams…your body is seriously impacted by whatever you wear!) Switching to mineral sunscreen is huge as well as removing parabens and SLS from hair products and toothpaste.
Want more from Meredith?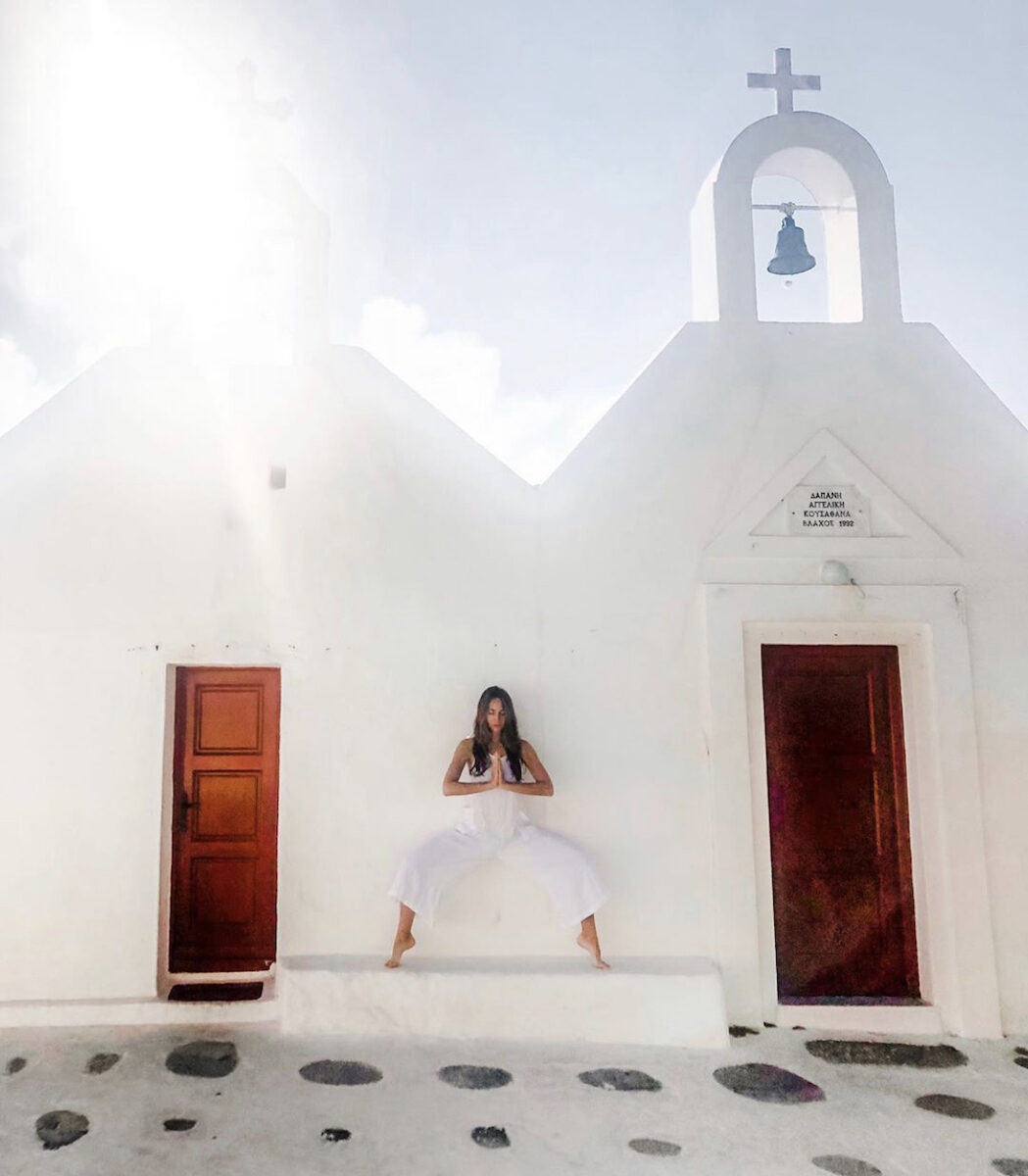 Thanks for sharing Meredith!