We all know by now that sulfates aren't the best, but it's time to share our favorite sulfate-free shampoo brands.
Since sulfates are a surfactant (a.k.a. the stuff that makes your shampoo sudsy and makes you feel clean), it can be hard to find a sulfate-free shampoo that actually keeps you feeling clean too. While the hunt for a good sulfate-free shampoo isn't always easy, it's what's best to keep your scalp and hair happy and balanced!
Claudia and I have tried plenty of sulfate-free shampoos…like too many (ugh). That said, we've found some that work better for us individually. Since budgets vary, we're sharing our favorite sulfate-free shampoos in categories:
Luxury

Drugstore

Customized

(Mostly) Organic

Cult-Favorite
You can hardly wait to find out, can you?
---
Best Luxury Sulfate-Free Shampoo: Virtue Labs
About the Brand
Virtue Labs is the first line of hair products to ever use human-derived keratin! The company actually uses ethically sourced, untreated human hair to extract Alpha Keratin 60ku™. It's all acquired from reputable suppliers and has been purchased at the will of the individual sellers; never donated. In addition, the hair is hand cut to assure the hair has never been dyed or chemically treated. Cool, right?!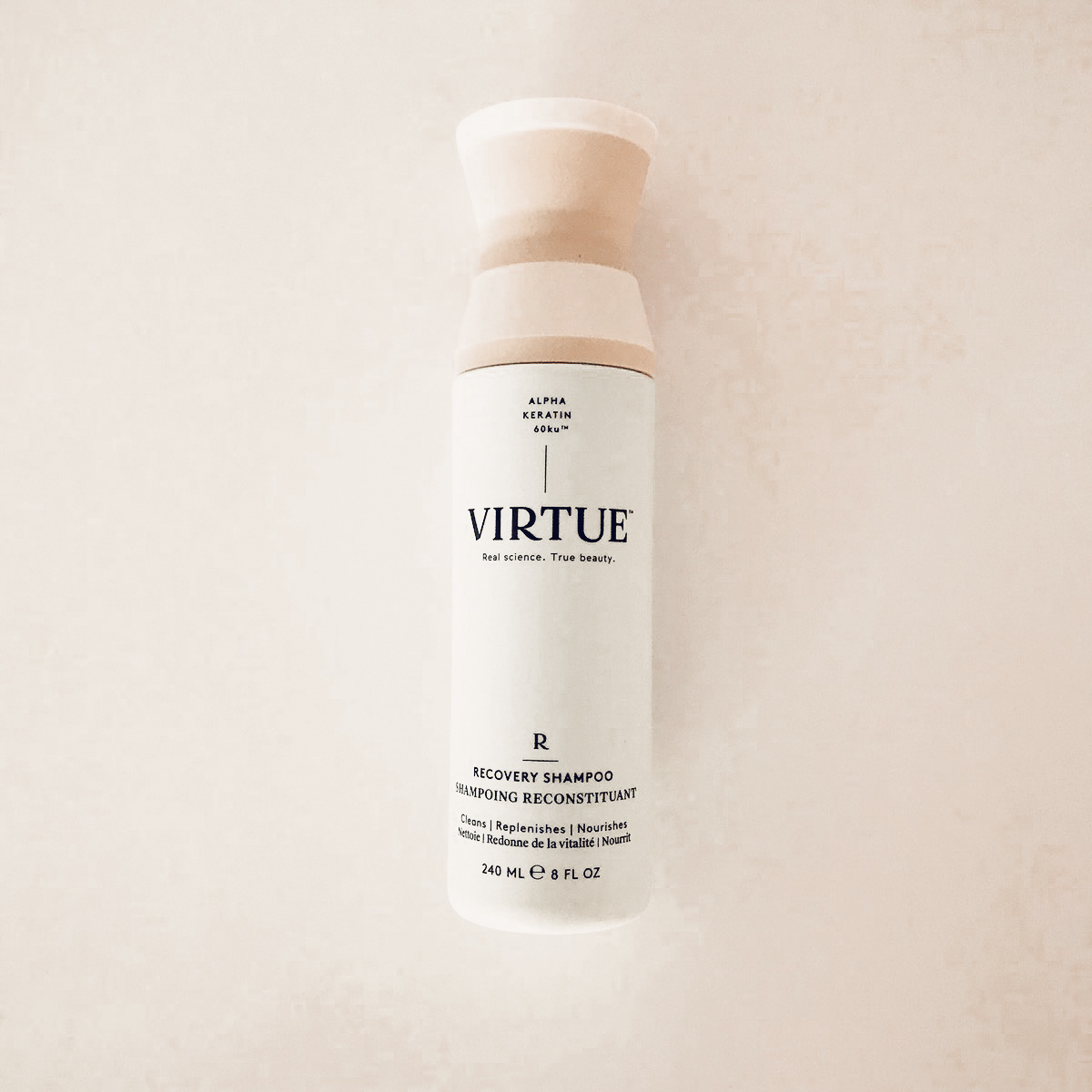 Virtue Recovery Shampoo
Price: $38
Shop: Amazon
Perks: Paraben-Free | Sulfate-Free | Phthalate-Free | No Color & Dyes
Pros of Virtue Recovery
Smells amazing
Lathers up well
Hair and scalp feel clean
Hair is light, moisturized and bouncy
Overall healthy hair
Overall, we really love the Virtue Recovery Shampoo! It's one of the brands that worked well for BOTH of us! We actually tried a bunch of their shampoos and conditioners a while back and Recovery was by far our favorite.
---
Best (Mostly) Organic Sulfate-Free Shampoo: Rahua
About the Brand
If you're looking for an ultra-clean, super responsible hair care brand, Rahua is for you. All of their ingredients are not only sustainably-sourced, but mostly organic too! Cool, right? The star ingredient in all of their products is rahua oil, which has been used by Amazonian women forever to nurture and strengthen their hair. This ingredient is really worth the hype!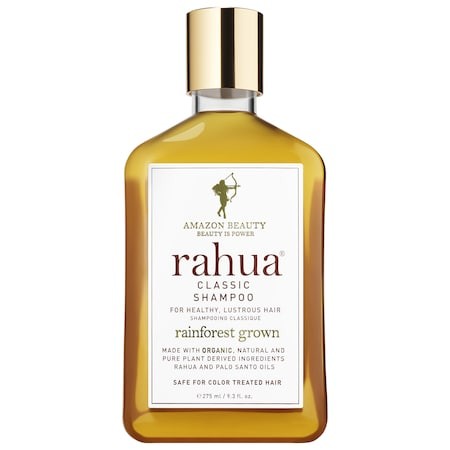 Rahua Classic Shampoo
Price: $34
Shop: Sephora
Perks: Vegan | Cruelty-Free | Gluten-Free | No Silicones | No Synthetic Fragrance | No Sulfates (SLS and SLES) | No Parabens | No Phthalates
Pros of Rahua
Extremely gentle
Leaves hair and scalp clean
Lathers and rinses well
Hair is soft and hydrated
Cons of Rahua
The volumizing version caused build-up
A little pricey
At the end of the day, if ingredients are your main focus, Rahua is for you. At the very least, it's worth a shot! You can even get a $9 trial-size from Sephora if you want!
---
Best Drugstore Sulfate-Free Shampoo: Maui Moisture
About the Brand
Who doesn't love a good drugstore find, am I right?! We have my mother-in-law to thank for this find! Maui Moisture is extremely affordable, but offers super clean formulas that actually work. The highlight of this brand is the aloe vera infused with coconut water as key ingredients in all formulas!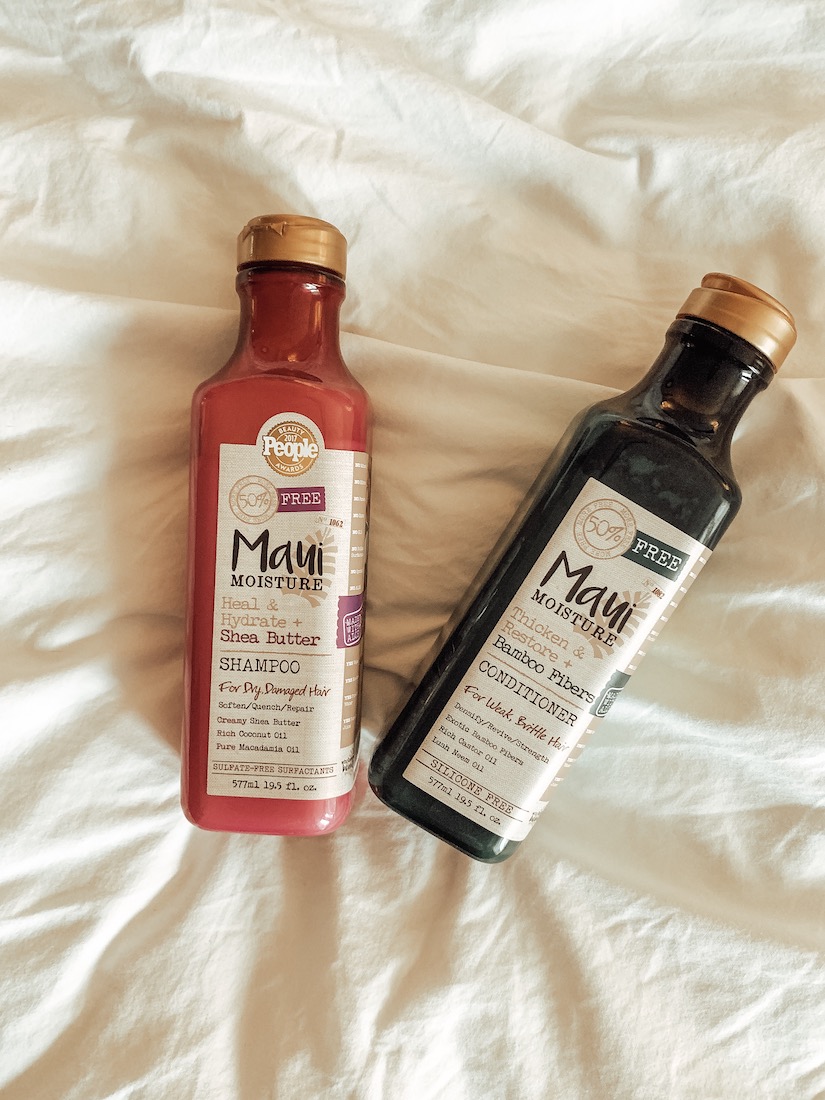 Maui Moisture Heal & Hydrate Shea Butter Shampoo
Price: $6.99
Shop: Amazon
Perks: No Sulfate Surfactants | No Silicones | No Parabens | Vegan |Pure Coconut Water | Pure Aloe Juice
Pros of Maui Moisture
Extremely hydrating
Leaves hair super soft
Smells delicious!
So affordable
Lathers and rinses extremely well
Cons of Maui Moisture
Hair isn't flat, but it's not voluminous
Honestly, this is one of the best drugstore finds ever! Maui Moisture is so effective, very clean, but so affordable, we can hardly believe it!
---
Best Customized Sulfate-Free Shampoo: Prose
About the Brand
Prose is brand that makes clean, customized-to-you shampoos, conditioners, masks and oils. Each formula is based off of a quiz you take with specifics about your hair type, needs, goals, etc. It even factors in where you live and the type of tap water you have – cool! Another perk? You can pick your scent!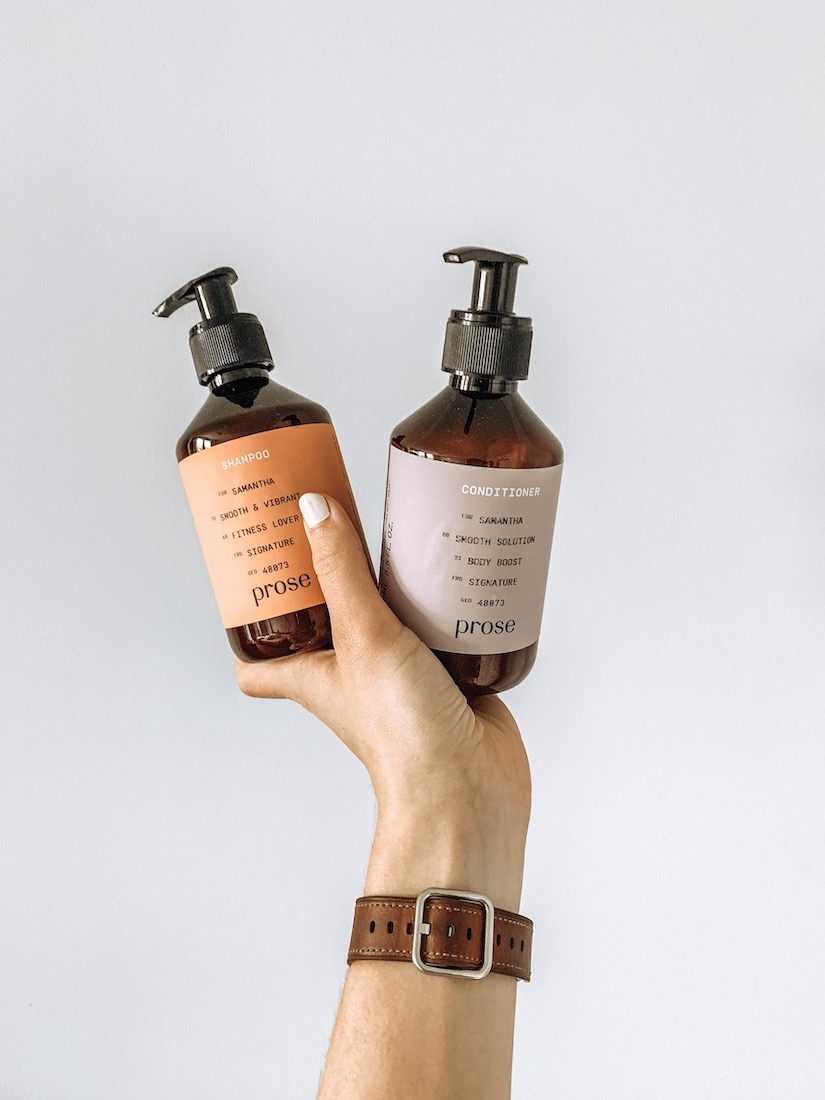 Sam's Custom Prose Shampoo
Price: $25
Shop: Prose website
Perks: Vegan | Cruelty Free | Gluten Free | Non Toxic | Non GMO | Sulfate Free | No Parabens | No Mineral Oil | No Dairy Derivatives | No Aluminum Powder
Pros of Prose
Great scents!
Lathers really well
Easy to rinse off
No build-up
Safe for color-treated hair
Cons of Prose
Doesn't give volume
Left Claudia with stringy hair
Conditioner doesn't feel super hydrating in the shower
Overall, my (Sam) Prose experiment went really well, but it didn't work for Claudia at all. It made my hair feel healthy, weightless and shiny! It did pretty much the opposite for Claudia….even after a reformulation by the Prose team. If you want to read the details on our full experiment, click here.
---
Best Cult-Favorite Sulfate-Free Shampoo: OUAI
About the Brand
Founded by celebrity hair stylist, Jen Atkin, this brand is everywhere these days! Considering most hair stylists have tried almost every hair product under the sun, it's safe to assume Jen knows a thing or two about what makes a great hair product. All of OUAI's products are formulated to make hair easy for real life and real women. Now that's something we can always get behind!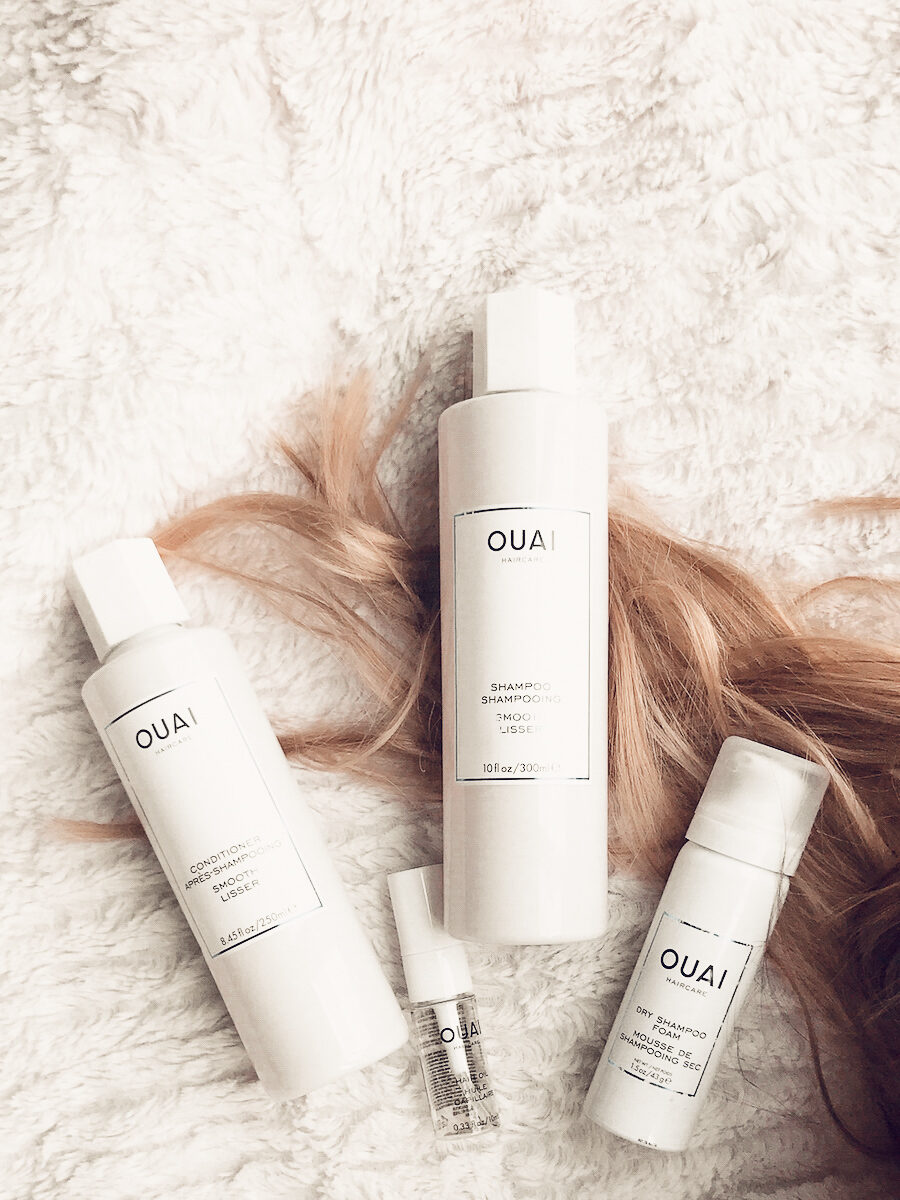 OUAI Smooth Shampoo
Price: $28
Shop: Sephora
Perks: Sulfate Free | Paraben Free | No Animal Testing | Color Protecting
Pros of OUAI
Smells SO good
Hair and scalp are clean
Reduces frizz
Increases shine and luster
Cons of OUAI
Ingredients aren't super clean
No volume at all
Honestly, the smell is part of what makes this shampoo so good. It's addicting but then I remember how artifical fragrances aren't so great and then some of the awe wears away. That said, this shampoo was one of my all-time favorites for so long! To combat the lack of volume, I always turned to texture sprays and volumizing products post-shower and it was a-okay!
---
Sulfate-Free Shampoo ALWAYS
Just like with any product, some may work better for you than others. Heck, even some of the ones we mentioned here were all-time favs for me, but not for Claudia. Whenever possible, we recommend buying trial-sizes whenever possible to lessen the burden of testing different brands.
At the end of the day, it's important to always look for sulfate-free shampoo to keep your hair and scalp healthy, moisturized and strong! We hope this best-of guide helps you in your journey to happy, healthy hair!