As you guys know, we're on a mission to find clean hair care alternatives that really work.
And we have to say, the struggle is SO real on this one! Finding clean shampoos and conditioners that actually leave your hair clean and shiny and bouncy is tough. Is it that too much to ask? Some leave your hair too dry, others leave your hair too oily and others just simply stink. Like really…they smell bad. But we weren't about to give up!

After seeing ad after ad for Prose, we knew we had to give this trendy brand a shot. Clean, custom-formulated shampoos and conditioners? Sign us up! Plus, a number of you were wondering if this brand was worth trying or not. So we're here to help!

Remember our last custom hair care experiment with Function of Beauty? That was a total FAIL. But we both had very high hopes for Prose, and in the spirit of the blog, knew we had to give these custom formulas a try.

As per usual, we both had very different experiences! But before we get into that, let's break down this brand for ya.
---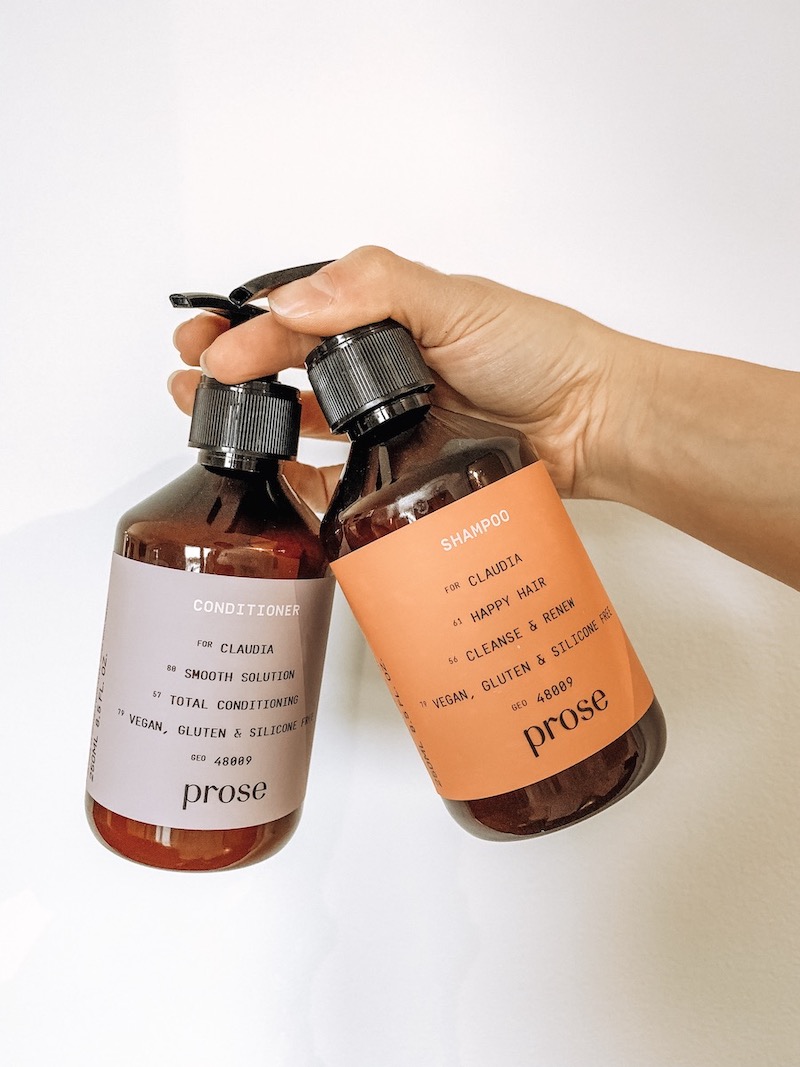 The Rundown
Product: Prose Shampoo and Conditioner
Price: $25 each
Where to buy: Prose website
Perks: Vegan | Cruelty Free | Gluten Free | Non Toxic | Non GMO | Sulfate Free | No Parabens | No Mineral Oil | No Dairy Derivatives | No Aluminum Powder
---
Claudia's Experiment with Prose
Alright guys, let's get into the details! The Prose experience is very much like Function of Beauty where you start things off with a pretty detailed hair survey. They ask you everything from your current hair issues to your ultimate hair goals…to your scent and ingredient preferences!

They even customize your formula to work best with the quality of water in your city. How cool is that?

My first Prose shampoo + conditioner formula breakdown: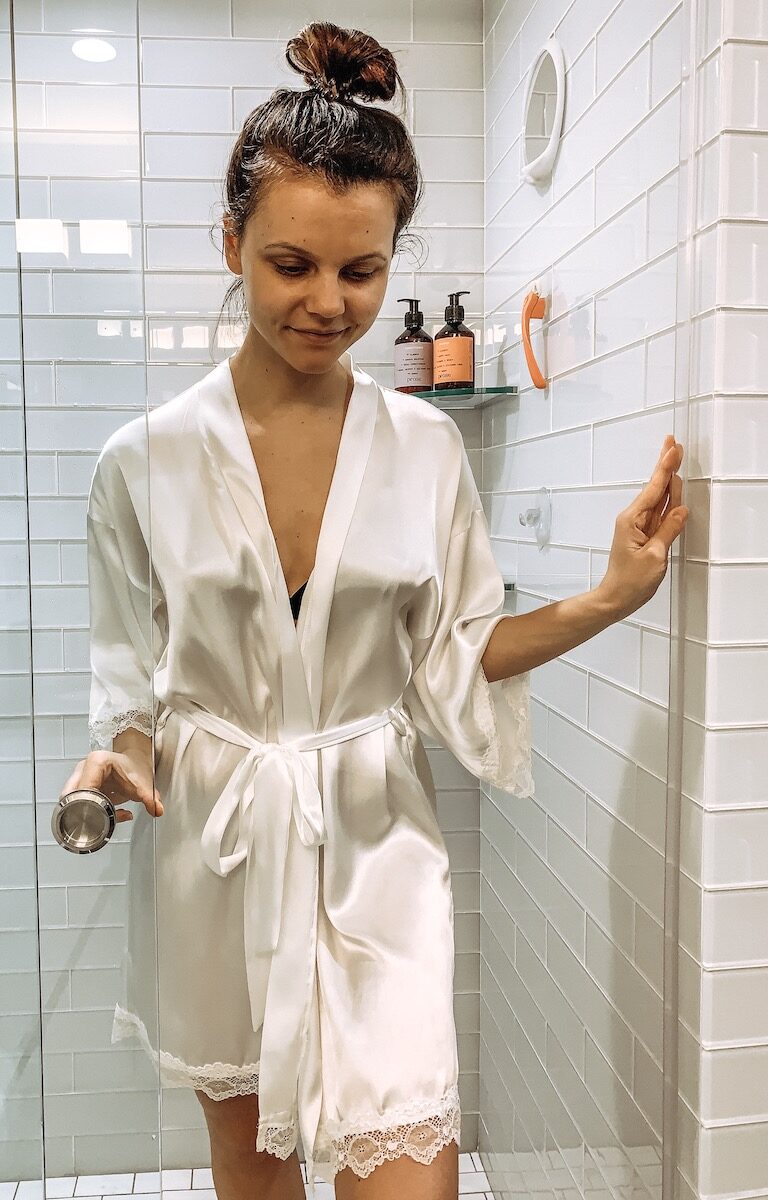 Goals: Volume, smoothness and shine
Scent: Perle (omg this scent is unreal!)
Ingredients: Collagen, Lilac, Hyaluronic Acid, Vegetal Oil, Jujube Bark, Prebiotics, Wintergreen Extract, Fermented Rice Water, Oat Lipid, Sunflower Seed Extract, Apple Vinegar, Caviar Lime, Argan Oil, Sacha Oil, Yushi Oil, Jojoba Oil, Sunflower Seed Oil
Other Preferences: I chose a silicone-free, gluten-free, vegan formula
Ok first, check out those ingredients! I mean, talk about C-L-E-A-N! I was so excited to give these suckers a try. So I instantly hopped in the shower and gave these a go.

What I loved about Prose:
The scent is seriously AH-MAZING. It's not too perfumy but also doesn't smell too "earthy" and clean, you know what I mean? I highly recommend you try the Perle scent.
The shampoo lathers on so well!
It washes off very easily.
These formulas give your hair a lot of shine.
What I didn't love about Prose:
The conditioner is doesn't feel moisturizing at all in the shower. It feels like it's not really doing much of anything!
I noticed I was losing way more hair in the shower than usual.
The next morning (or even when I blow dried right after), my hair was super gritty around the roots and the ends were very stringy. It looked like I hadn't washed my hair in days!
There was no volume in sight.
I did feel like my hair got a little more used to the formulas the more I used them, but overall, my hair just didn't feel light and bouncy and clean like normal.

So, I explained my woes to the Prose team, and they instantly started a reformulation process.

Second time's a charm?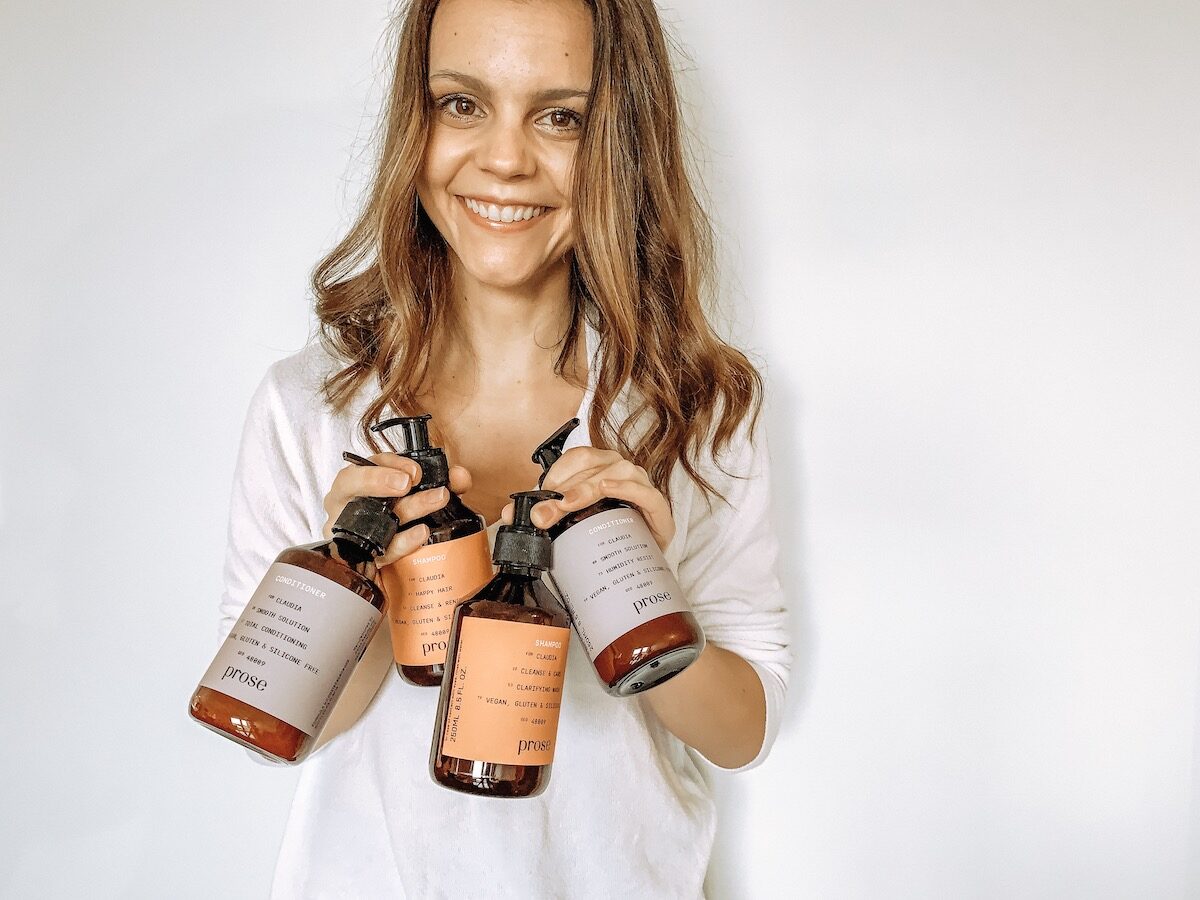 I have to say, the customer service at Prose is seriously great! If you have any issues with your formula, don't hesitate to reach out them. They are extremely helpful! After all, satisfaction is guaranteed.

I was stoked to give these products a second chance. I really, really wanted to like them!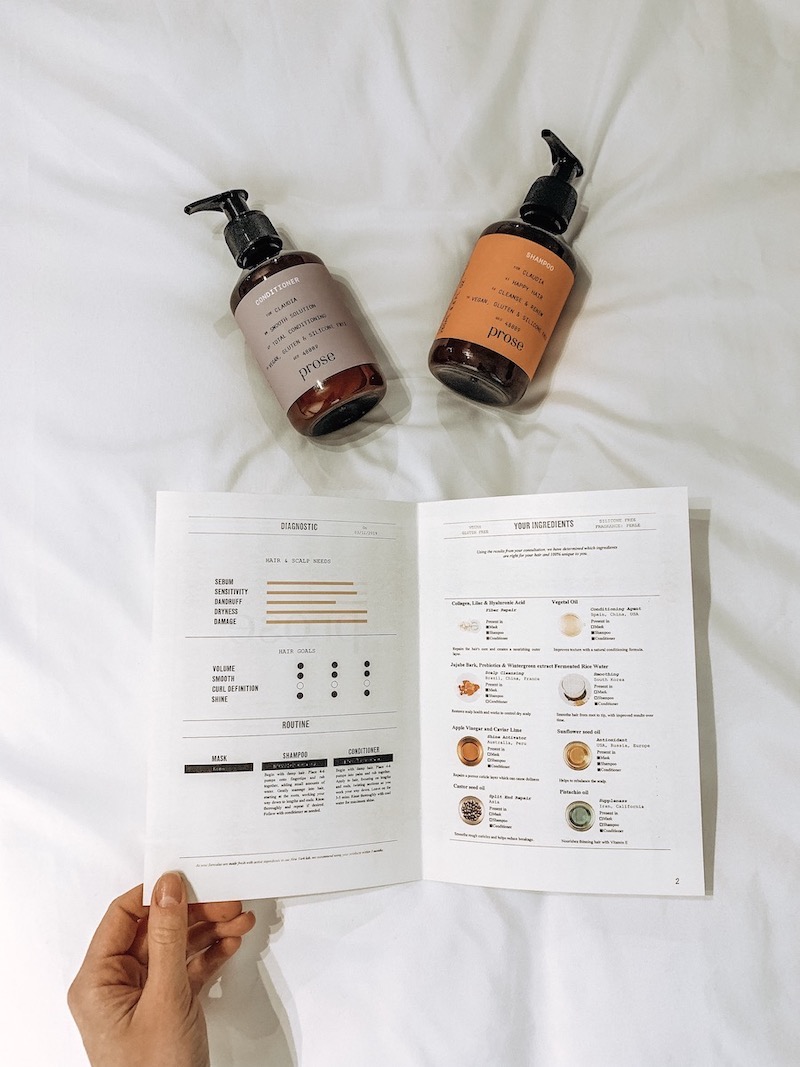 My reformulation was very similar (same scent, silicone free, same hair goals, etc.), but it looked like they replaced the oat lipid, sunflower seed extract, argan oil, yushi oil and jojoba oil with caster seed oil and pistachio oil. Sounded good to me! lol
After giving this new set a try for a week, I noticed my hair was right back to its gritty, stringy state. Womp womp. Sam gave me the rest of her Shiny Leaf shampoo to finish off, and as soon as I used it, my hair was back to normal! Super light, bouncy and CLEAN.

Sadly, Prose is just not for me.

---
Sam's Experiment with Prose
My experiment and results are entirely different from Claudia's! I guess that's one of the perks of Uncover the Glow, you get two REAL opinions for the price of one!
(Except the price is free…lol.)
My Prose Shampoo and Conditioner Formula Breakdown: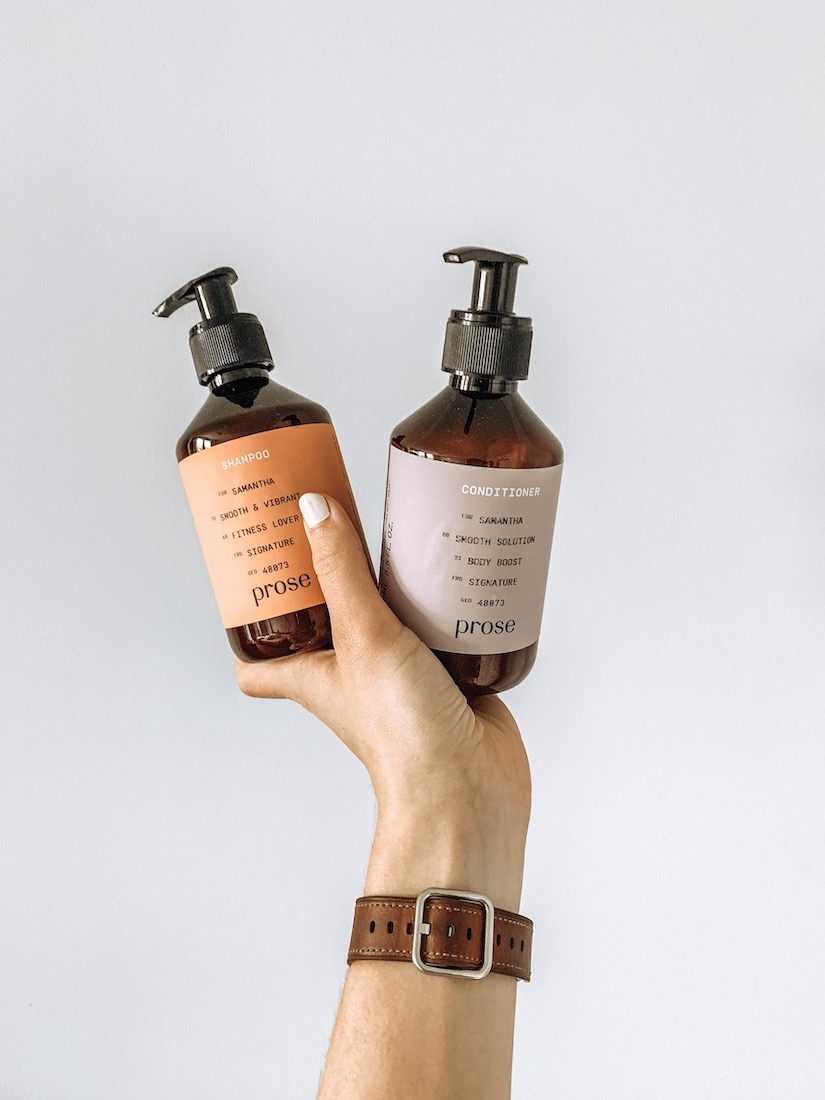 Goals: Volume, smoothness and shine
Scent: Signature
Ingredients: Collagen, Lilac, Hyaluronic Acid, Professional Silicone, Silk Proteins, Vegetal Pil, Apple Vinegar, Caviar Lime, Fermented Rice Water
Other Preferences: I chose to not pick any preferences, just to see what Prose could really do for me! That said, all of their products are sulfate free, paraben free, dye free, mineral oil free, GMO free, and cruelty free.
Unlike Claudia, I decided to let the professional silicone live in my conditioner! Why? Well I'm honestly not all that opposed to them in my hair, especially conditioner because I only apply it to the ends!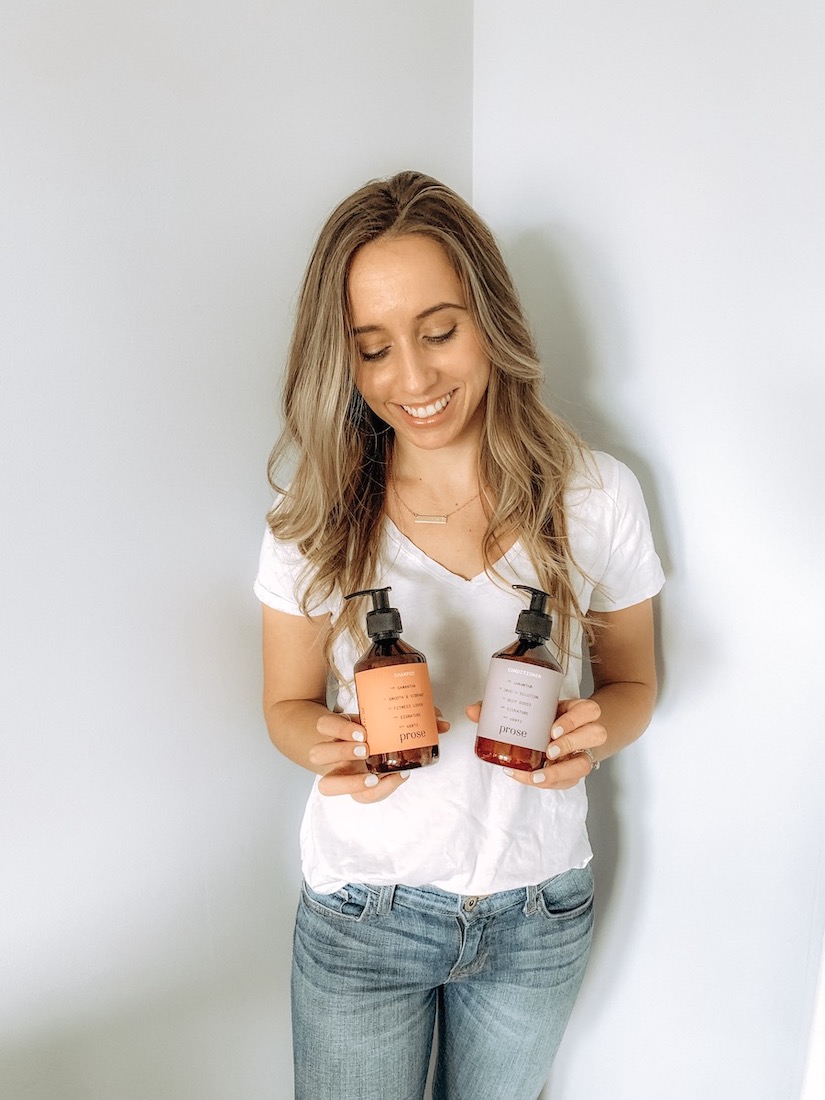 What I loved about Prose:
The packaging! I love a bottle with a pump.
It lathers and rinses VERY well!
As soon as I get out of the shower, it's so easy to brush through my hair.
My scalp has been much happier since using Prose! I'm prone to build-up, lots of oil and an itchy scalp, but with Prose I've had NO build-up, significantly less oil and no itchiness!
The color treatment in my hair has been holding much better than with other shampoos I've used.
What I didn't love about Prose:
The smell. Next time, I'll try what Claudia picked!
My hair didn't get any more voluminous…but that's okay! I've come to terms with having flat hair unless I use my favorite styling products.
I just sat here trying to think of another thing I don't like and I've got nothing!
I'm so happy I tried Prose, but I'm totally bummed it didn't work for my bestie. I'm definitely reordering my formula when I run out!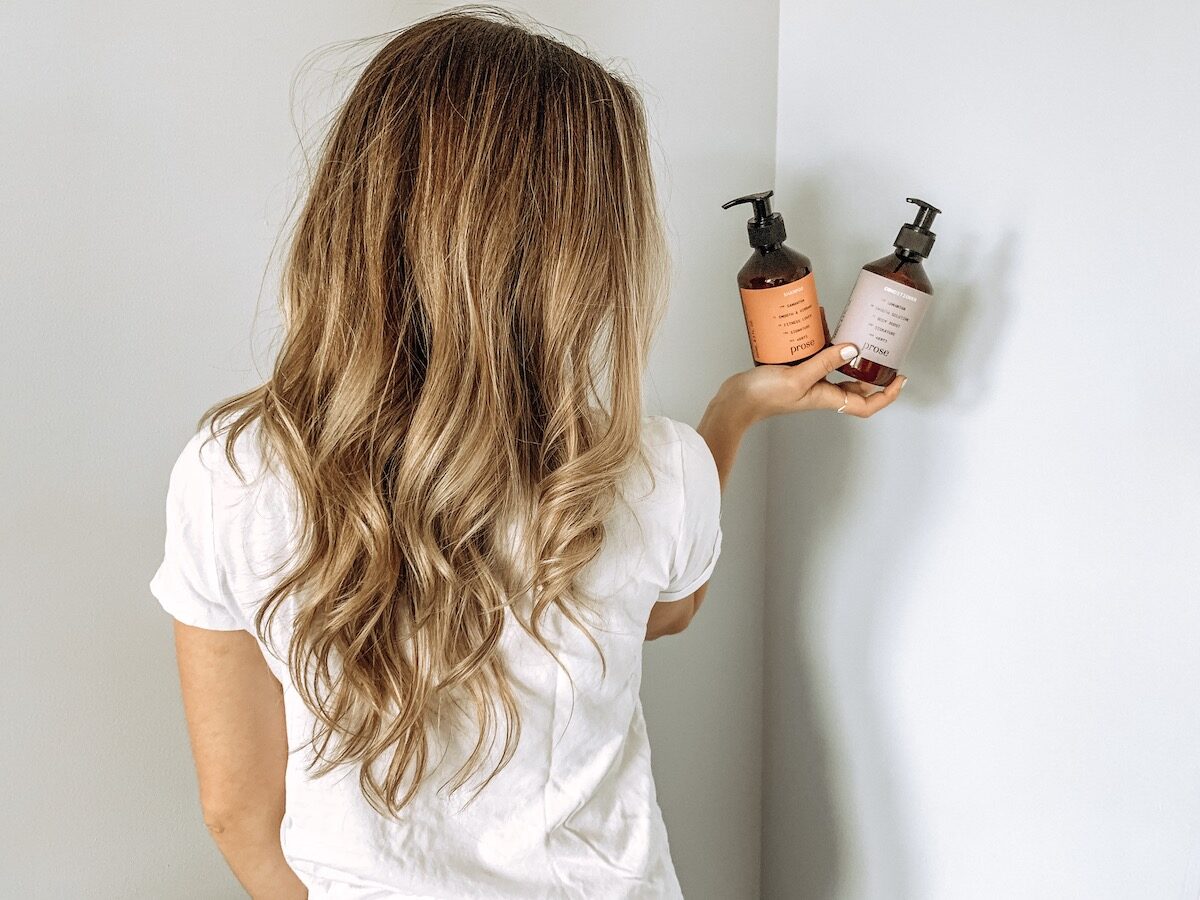 So what's the verdict?
Well friends, as you can see we had veeery different experiences with this brand! But of course, everyone's hair is different and you have to go through a TON of trial and error to find the formulas that work best for you. With that being said, here are our final score breakdowns for Prose!

Claudia's Score Breakdown
Smell – 10/10
Lather – 10/10
Cleanliness – 5/10
Smoothness – 4/10
Shine – 8/10
Will I buy again? – No

Sam's Score Breakdown
Smell – 2/10
Lather – 10/10
Cleanliness – 9/10
Smoothness – 10/10
Shine – 8/10
Will I buy again? – Yes

Let us know what clean shampoos and conditioners you're currently experiment with below!