Where my travel addicts at?
Insert: me raising both hands.
Seriously though, the more I travel, the more I want to KEEP traveling! Anyone else feel like this? This past year, I've had the privilege to travel overseas three times: Turks and Caicos for my bachelorette, Italy and Austria for my honeymoon, and Madrid for New Years. Grateful doesn't even begin to explain how I feel about all of these experiences!
With all those trips overseas, I picked up little tricks here and there that made each travel experience easier and easier…especially when it came to my beauty routine.
So with that my friends, I give you my top beauty hacks for traveling overseas!
Hack #1: Get Travel-Sized Everything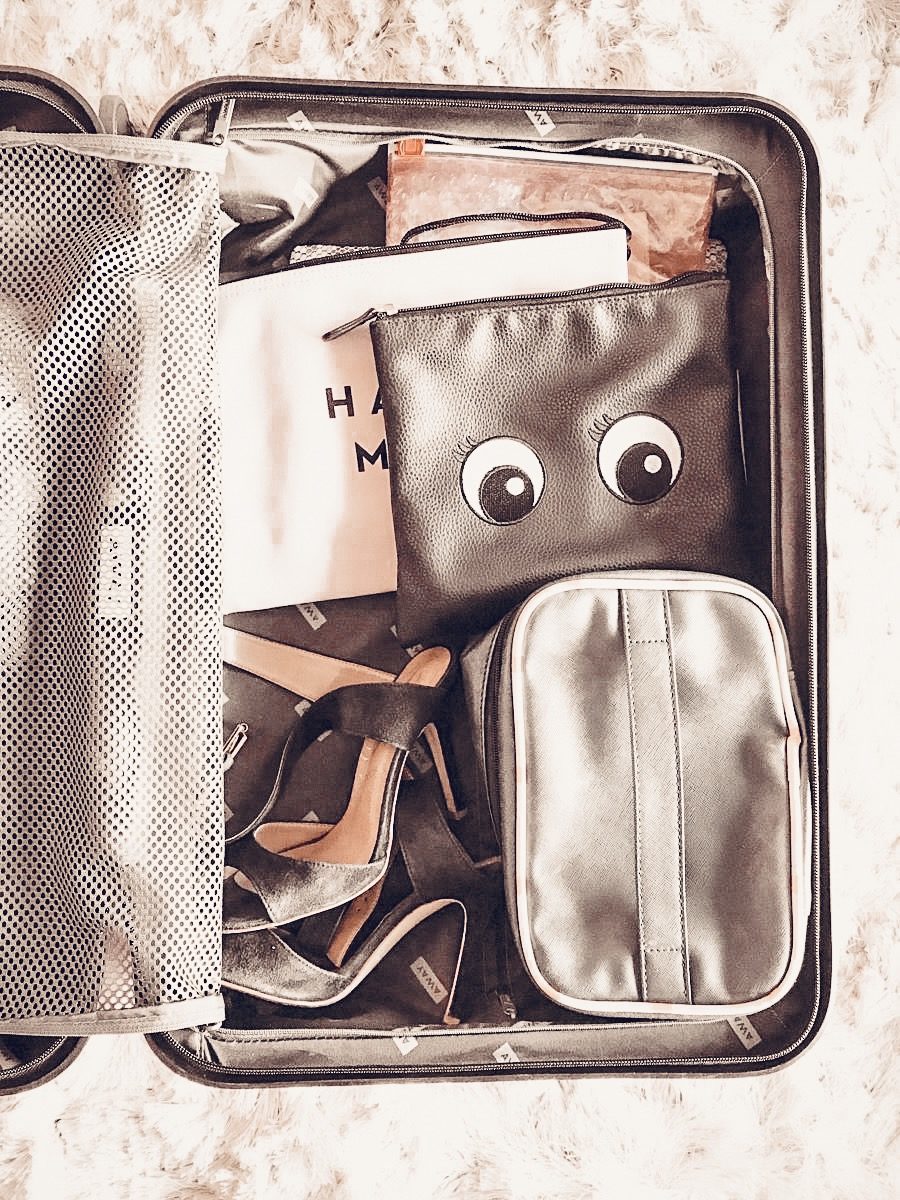 Even if you're going away for a long period of time, I highly recommend you get as many travel-sized items as possible! Why you ask?
Because checked luggage gets lost all the time!
So with that in mind, you're going to want to pack a good carry-on bag. And by that, I mean a carry-on with pjs, an extra outfit, some nice pairs of undies and socks, and ALL your beauty must-haves. (Not sure what your must-haves are yet? Check out this post for some inspo!)
You might be tempted to bring all your full-sized beauty products and stick them in your checked luggage to ensure you won't run out. I get it! But you won't be a happy camper if your bag gets lost midway between here and your dreamy destination, and you find yourself without your favorite hair or skincare products for days on end. Not to mention, it's even harder to shop for all new beauty products in a foreign country because the brands are so different.
Trust me on this one. Get travel-sized everything and carry it all on with you!
If your favorite shampoo, conditioner, body wash, face wash, etc. doesn't come in a travel-sized bottle, just buy yourself a few of these LiquiSnug bottles. They're, by far, the best travel bottles I've ever had. No leaks, no messes.
Hack #2: Don't Bother Washing Your Hair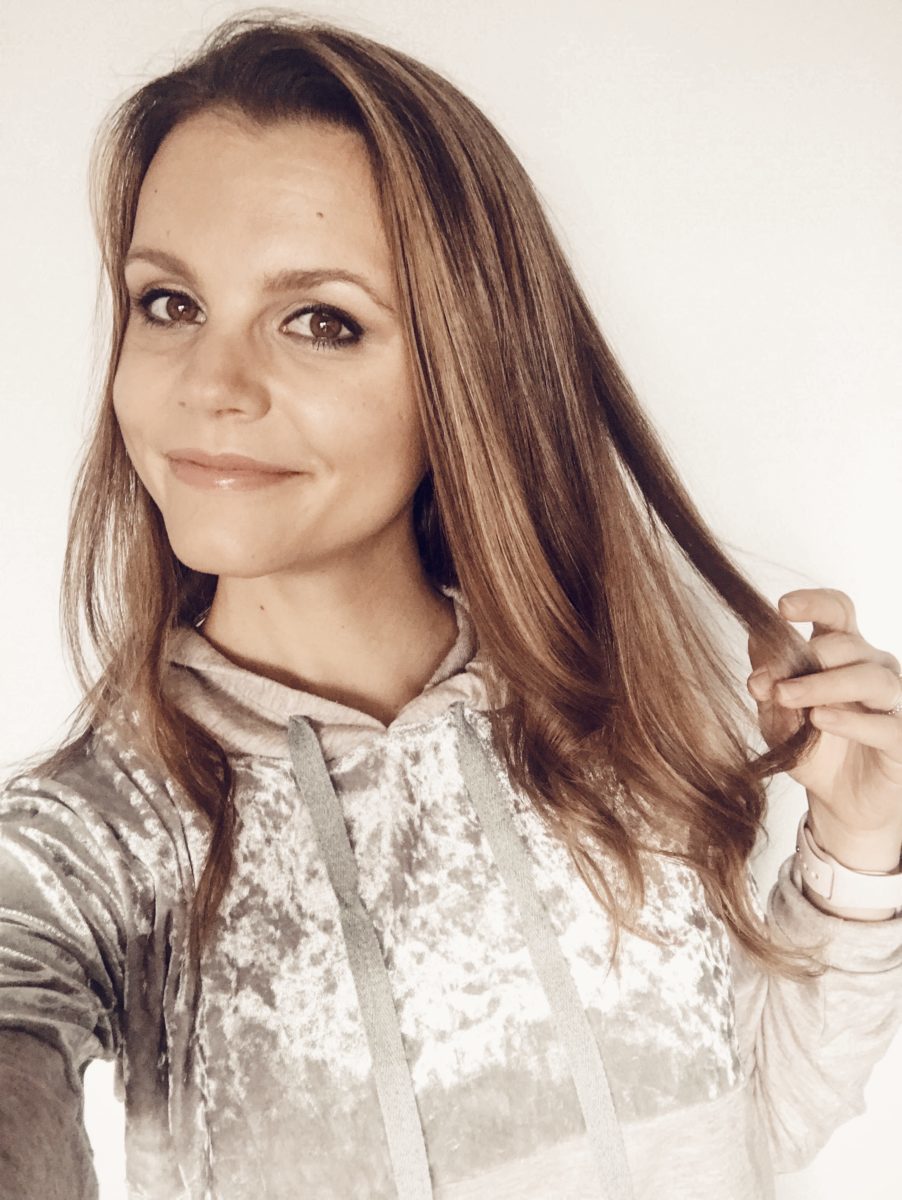 For the plane, I mean!
I used to always want my hair to be super clean and fresh for the plane so it would look nice when we got to our destination. HA!
That's a load of bologna right there.
Ladies, your hair will look and feel DIS-GUS-TING after 8 hours on a plane. Believe me! You're going to want to sprint to your hotel room as soon as you get there and take a nice, hot shower.
Instead of washing your hair pre-flight…and then again post-flight, use the time you have on the plane to apply some "overnight" hair treatments! That way your hair will look fab for your first official outing in a new country.
You can make it simple and just apply some good 'ole coconut oil to combat the dryness of the airplane. If you want to get a little fancy with your coconut oil, try the Kopari Beauty Coconut Melt!
Or, you can go all out with OUAI and give their treatment mask or hair oil a try. Both will help your hair from totally drying out during the flight. By the way, this is Sam's all-time favorite hair care brand, so you're in good hands!
Hack #3: Pack Some Wisps!
Another thing that will feel totally gross after a long flight overseas is your teeth! Once again, you're going to want to sprint to your hotel room and brush your teeth like a maniac. Think about it: you ate multiple times, probably had a drink or two and then fell asleep (or attempted to) for about 5-6 hours. Yuck.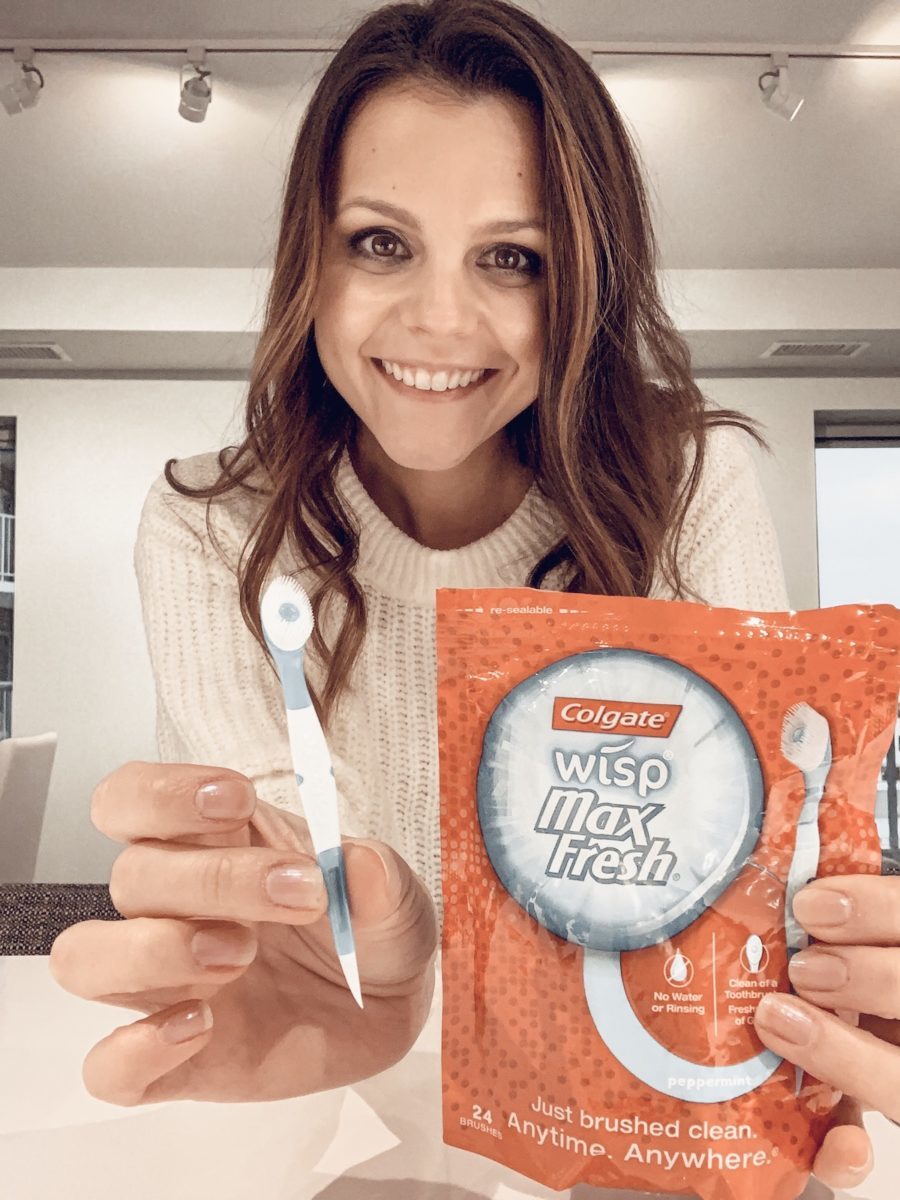 Even though a lot of people bring their toothbrushes and toothpaste on the plane, I recommend just bringing a little bag of Colgate's Disposable Mini Toothbrushes (a.k.a. Wisps!) Why these and not your trusty toothbrush?
Well, for one, do you really want to spend more time in an airplane bathroom than you have to? Those things are NASTAY! I think I would literally gag trying to brush my teeth in there after an 8-hour flight. The thought of my toothbrush being anywhere near those bathrooms just gives me the heebie jeebies!
And secondly, Wisps are just so easy to use. You just pop one out, brush your teeth (sans water) and throw it away! The result is a minty fresh mouth. Of course, nothing will ever be as good as brushing your teeth with a good toothbrush and real toothpaste, but this is a quick and easy solution that will help you from feeling totally gross after your long flight.
Hack #4: Bring Valerian and Probiotics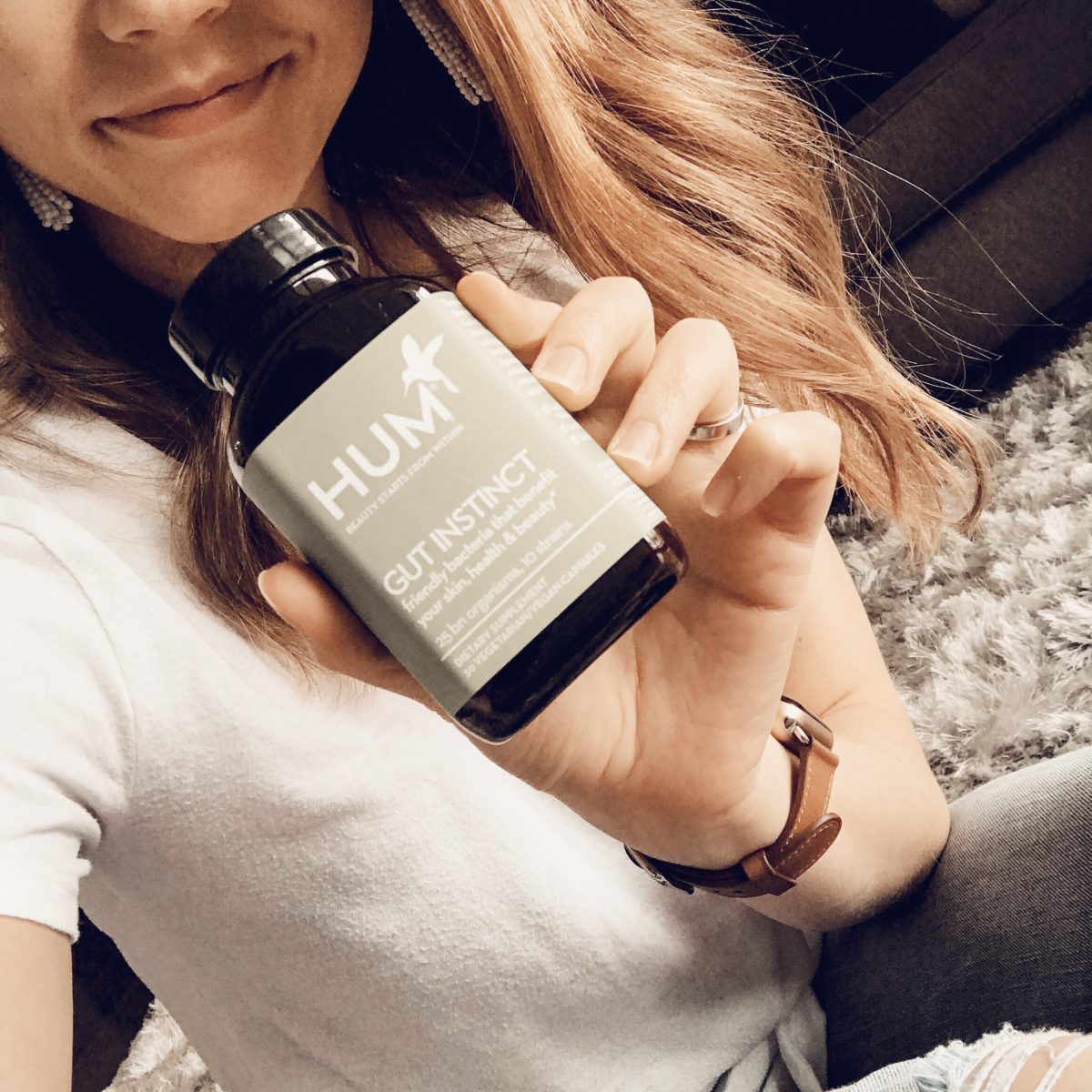 What's the secret to a natural, healthy glow? Good sleep and stellar gut health. And lot's of water, of course!
When traveling overseas, you're going to be indulging in all sorts of different foods and drinks (as you should!) Not to mention, your sleep schedule might be slightly off. So that natural, healthy beauty glow might be a little harder to achieve. But if you want to look and feel your absolute best throughout your trip, you're going to need to get your sleep and your gut in shape. No matter what! So let's talk supplements…
We like to take Valerian Root capsules to help us sleep on the plane and as we're adjusting to the time change. Valerian (sometimes referred to as "nature's valium") is a root that is native to Asia and Europe and has been used since ancient times to promote sleep and relaxation. Tbh, sleeping on planes is nearly impossible for me, even when I take Valerian! But it does help me relax so much that I do end up dozing off into light sleep for a few hours. I highly recommend if you're looking for a more natural way to promote sleep!
And of course, where would I be without my beloved probiotics! The one thing I'm extremely disciplined about when I travel is making sure I take my HUM Nutrition probiotic every single day. It helps my gut stay relatively regular throughout my trips and keeps me from getting sick! These are a definite must.
Use our code "123366" to get $10 off your first HUM purchase!
Hack #5: Pack Dual-Purpose Makeup
Being that you're packing all your makeup in your carry-on as instructed above my moi, you're going to want to keep your makeup bag light and simple. The best way I've found to do that is by packing dual-purpose products! Below are some examples…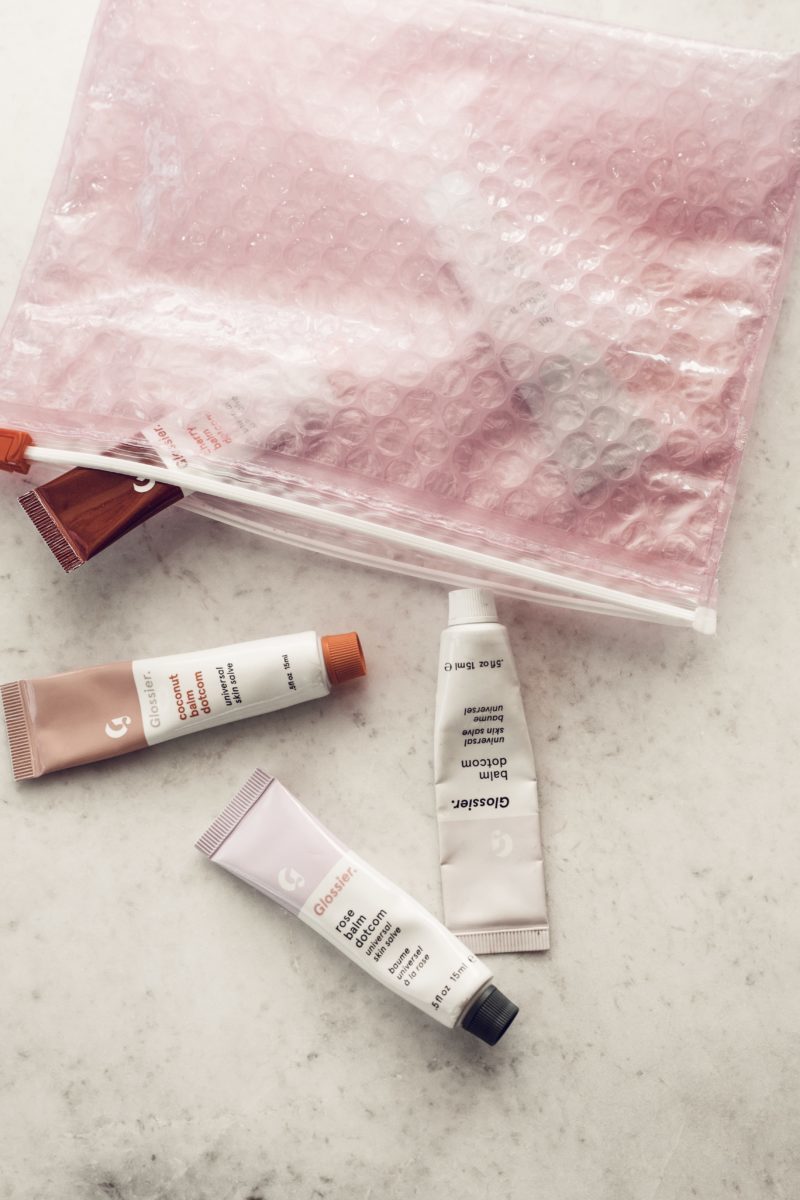 Instead of bringing sunscreen and foundation, simply pack a tinted moisturizer or a CC cream with SPF in it. Bam! Kill two birds with one stone! When it comes to tinted moisturizers, Sam and I both recommend the First Aid Beauty Ultra Repair Tinted Moisturizer. It has all sorts of amazing ingredients that keep your skin nice and glowy and has SPF 30. Another current obsession of mine is the Lune+Aster CC Cream with SPF 50. This cream is perfect because it provides great coverage without leaving your skin super oily or clogged up!
Bring a palette that you can use as eyeshadow, bronzer and highlighter. Instead of bringing three separate palettes or powders, find one that has all three! My favorite is the Tarte Pro Glow Palette. I use a mix of the golds and shimmers on the eyes and cheeks and the darker shades as bronzers for my face. Check out this video for a quick tutorial!
Pack a lip balm that can double as a lip stain. Rather than bringing lip balms, lipsticks and lip glosses, bring one that both nourishes your lips and gives them a nice color pop. Glossier has two great options! If you want more of a light glossy look, go for the Cherry Balm Dot Com. If you want more pop, check out their Generation G Lipsticks! Both Sam and her mom are obsessed because they're super hydrating but still have a good amount of color to them.
And those are my top beauty hacks for traveling overseas!
I hope these 5 little tips help make your next trip that much better! Have any others you think I should add to the list? Comment below and let us know!
Happy traveling!