You have a refrigerator dedicated to skincare?
Absolutely. Call me crazy, but I never want to live without my skincare fridge again. It has become the cheapest luxurious thing in my life! And let's be real, I'm not saying I have an extra Sub-Zero in my bathroom (as if I even have one Sub-Zero). If you get a micro fridge, they're totally affordable!
Though I got mine from Santa (a.k.a. My husband that supports my skincare addiction more than most would!), you can get yours on Amazon! I have the Cooluli Mini Fridge in all white. It's only $44 and can be used with a variety of power sources (AC/DC, USB, etc.). You better believe my next road trip will include my skincare fridge!
Honestly…we all need a skincare fridge and here's why.

Preserving Finicky Products
You know that expensive Vitamin C serum you're obsessed with? Or that retinol product you can't live without? What if I told you those ingredients specifically can literally FAIL if not held at the proper temperature? So yeah, that $80 serum could be doing absolutely nothing to your face because the active ingredients are no longer active. SAY WHAT!
That fact alone was made it worth it for me to get a skincare fridge. I hated the idea of spending my hard-earned money on products that may end up not working if they get too warm or are exposed to too much light!

Decrease Puffiness
There's no surprise here that the cold depuffs your face. That's why my college roommate always stored spoons in the freezer and put them on her eyes in the morning! Honestly though, a skincare fridge is a major upgrade from the spoons in the freezer…that you have to walk a ways to get to (first world problems!).
Don't believe me? Try putting your eye cream or jade roller in the fridge for the next few days. By the first day you'll automatically realize how AMAZING that cool cream feels on your eyes, and how quickly that cold jade roller depuffs your face. Then you'll be like, "Yeah this is amazing, but who wants to walk to their kitchen mid-way through their AM skincare routine?!"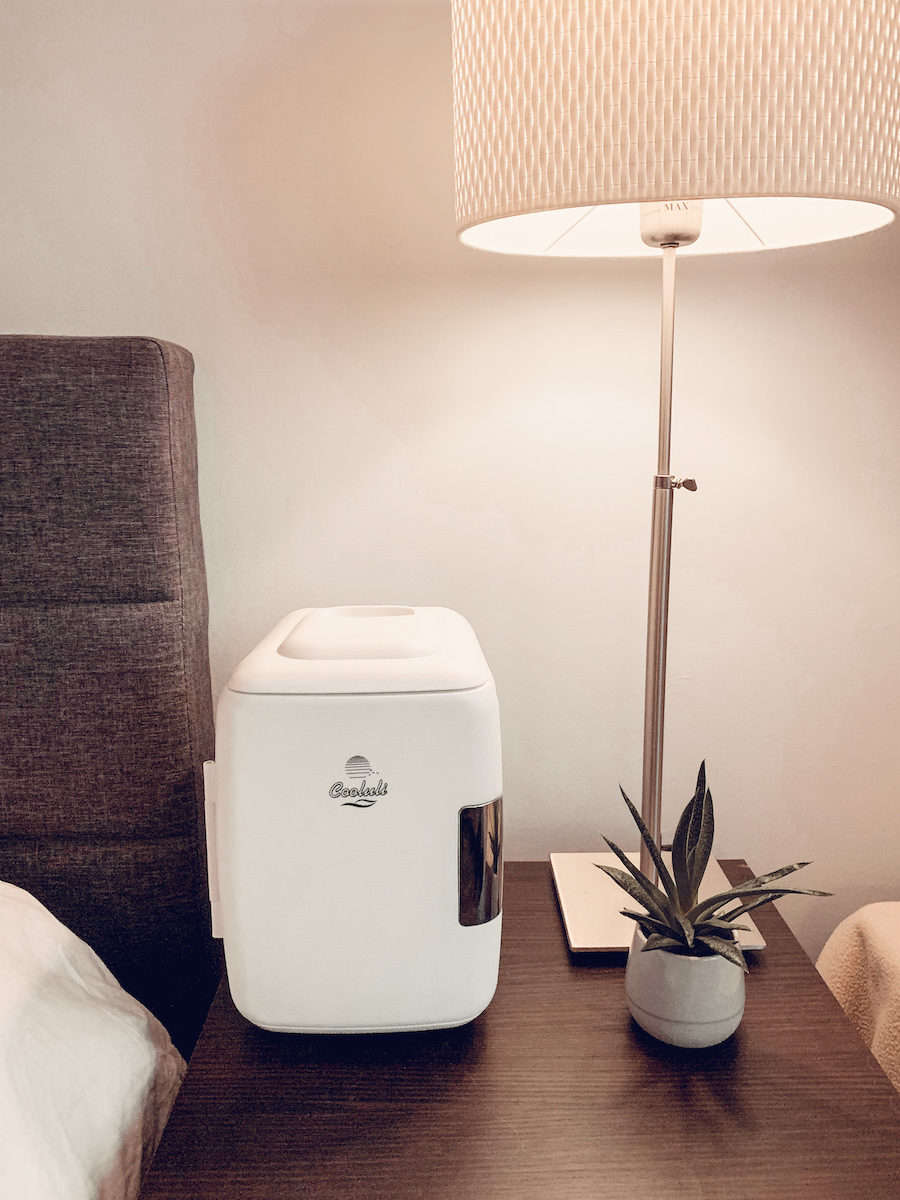 What's In My Skincare Fridge
Eyes:
Eye gels! There's no better place for eye gels than the fridge. Currently, I'm OBSESSED with the skyn ICELAND Hydro Cool Firming Eye Gels. They stick to my eyes more than any other eye gels I've tried. Not only that, but they just work!
First Aid Beauty Eye Duty Triple Remedy A.M. Gel Cream if you remember from our latest review roundup video on eye creams, this is the eye cream I'm obsessed with currently! It works like a charm. Especially when kept cold!
Belif Moisturizing Eye Bomb is new to my fridge as of the past few weeks! So far I'm loving it and using it every night! Stay tuned for more deets on that.
Skin: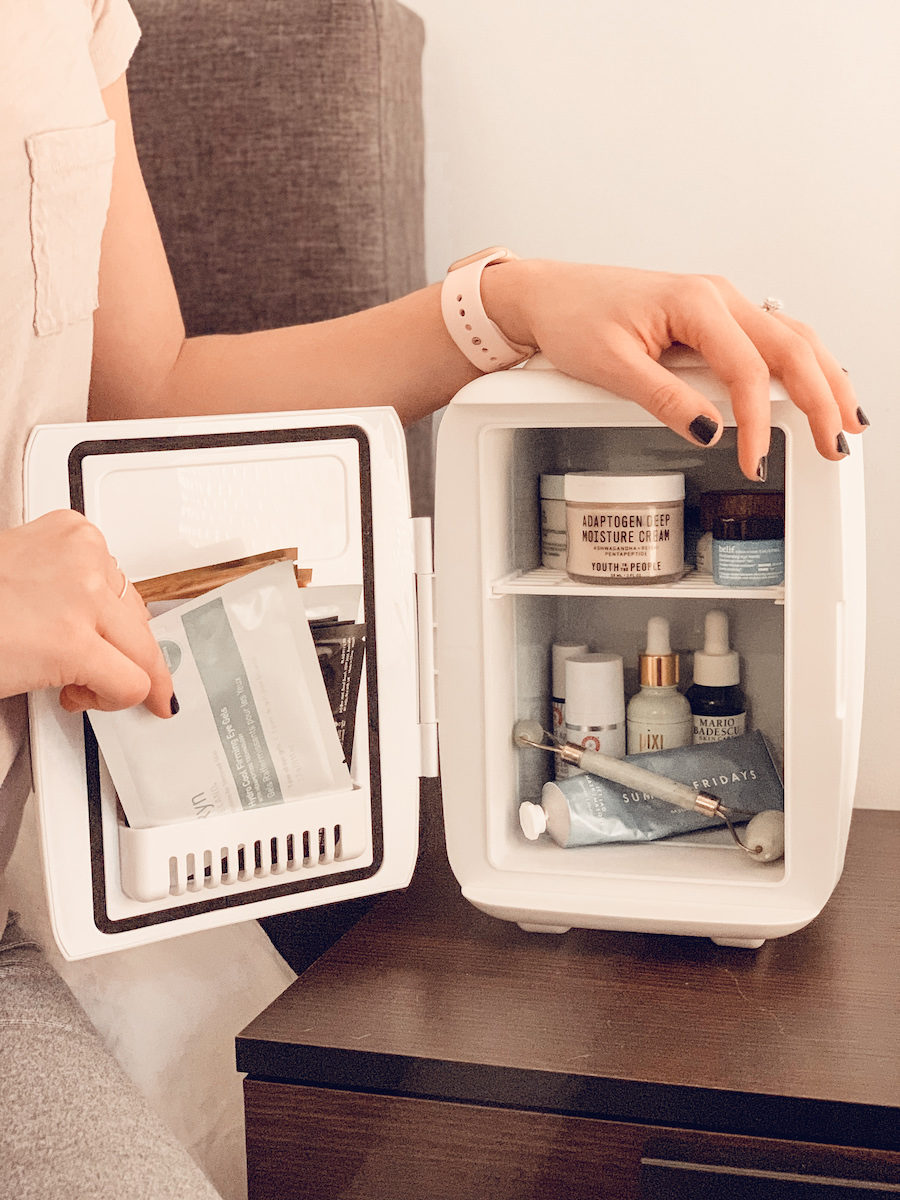 Feeling the skincare fridge envy?
Don't worry guys, I was too. Just treat yo self to a cute little fridge and trust me, you won't regret it! And when you do get that fridge, let me know how you like it!