Eye gels are all the rage these days…

There are SO many of them on the market! While we've tried a lot of them, such as Honest Hazel, BLAQ, and a few others. And honestly, they all do a lot of the same things, but have different key ingredients that help you achieve the ultimate de-puffing, spa-like experience.

During one of Anthropologie's beauty and wellness sales, I jumped at the chance to try the skyn ICELAND Hydro Cool Firming Eye Gels.
(BTW…Anthro's beauty and wellness department is pretty amazing! They have SO many brands that we respect and love!)
I had my eye on skyn ICELAND for a while via Instagram and the product I saw the most was the eye gels so I HAD to try them!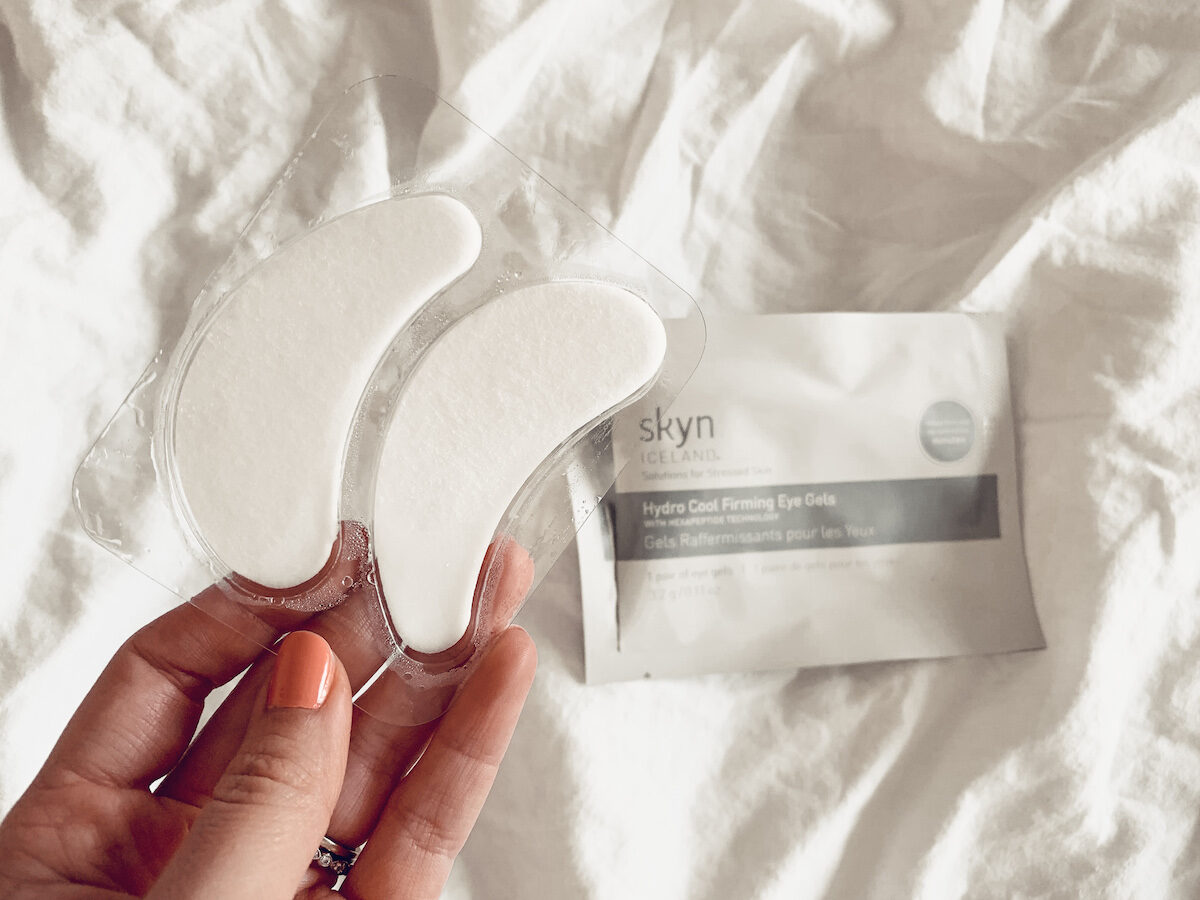 The Rundown
Product: skyn ICELAND Hydro Cool Firming Eye Gels
Price: $15 for 4 pairs
Where to buy: Anthropologie, Ulta or our Shop Page!
Perks: No Harsh Chemicals | No Parabens | No PEGs | No Silicones | No Fragrance | No Dye | 100% Vegan | Dermatologist and Ophthalmologist Tested
How I Used skyn ICELAND Hydro Cool Firming Eye Gels
Knowing that most of us have tried eye gels before (and if you haven't, you should!), I want to keep this super simple. Starting with how and when I use these babies.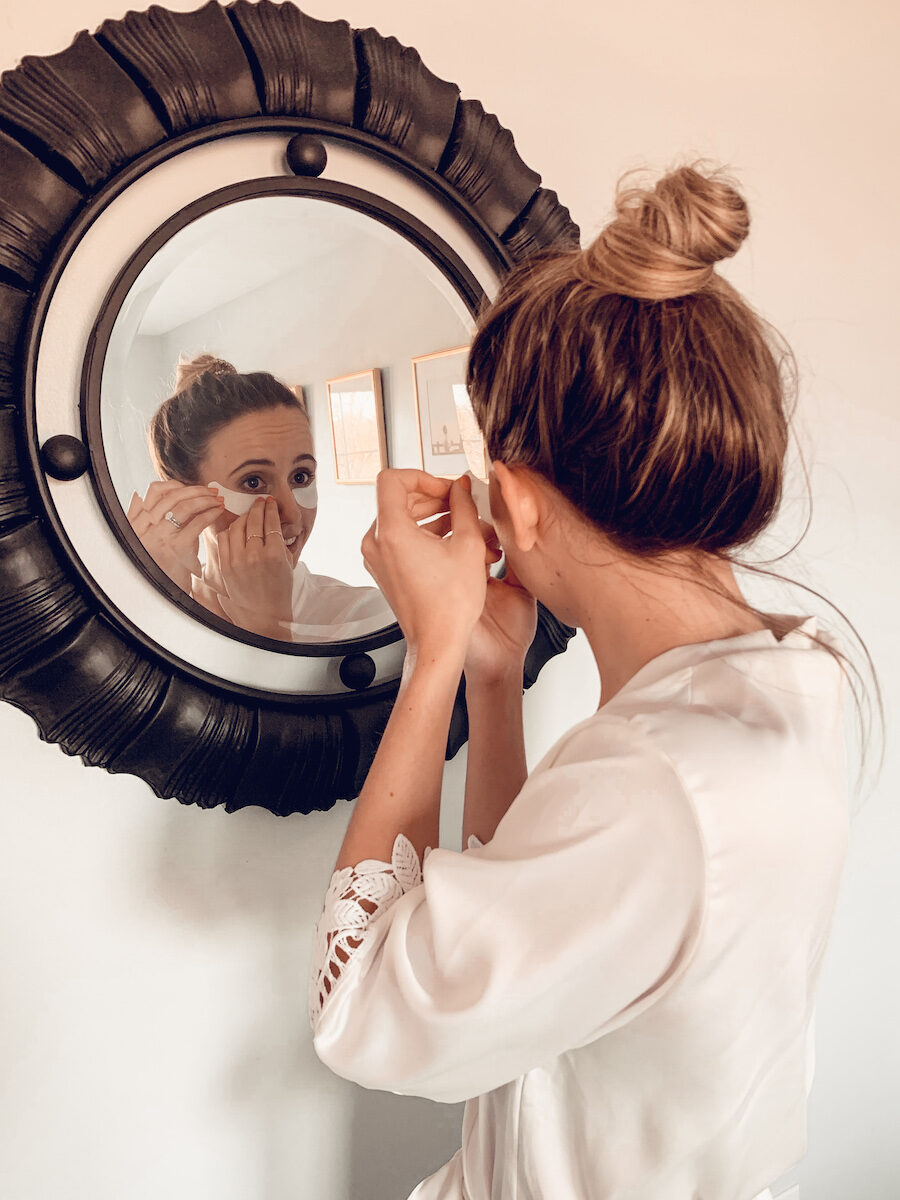 First thing in the morning (usually on the weekends because TBH I have no time in the mornings when I have to be to work by 7:30 AM), I get up and wash my face and apply my latest skin care routine.
After my last step (right now, it's my YTTP Adaptogen Deep Moisture Cream), I remove the gels from the packaging and peel the backing off of the gels. Then just apply them directly under the eyes!
Then, do literally anything you want while your eyes soak up the goodness for 10 minutes!
The greatest thing about these eye gels, unlike MANY others, is they actually stay in place! Like zero movement. Zip, zilch, nada.
My Favorite Things About skyn ICELAND Hydro Cool Firming Eye Gels
My favorite things? Look no further than the label…these ingredients are BEYOND: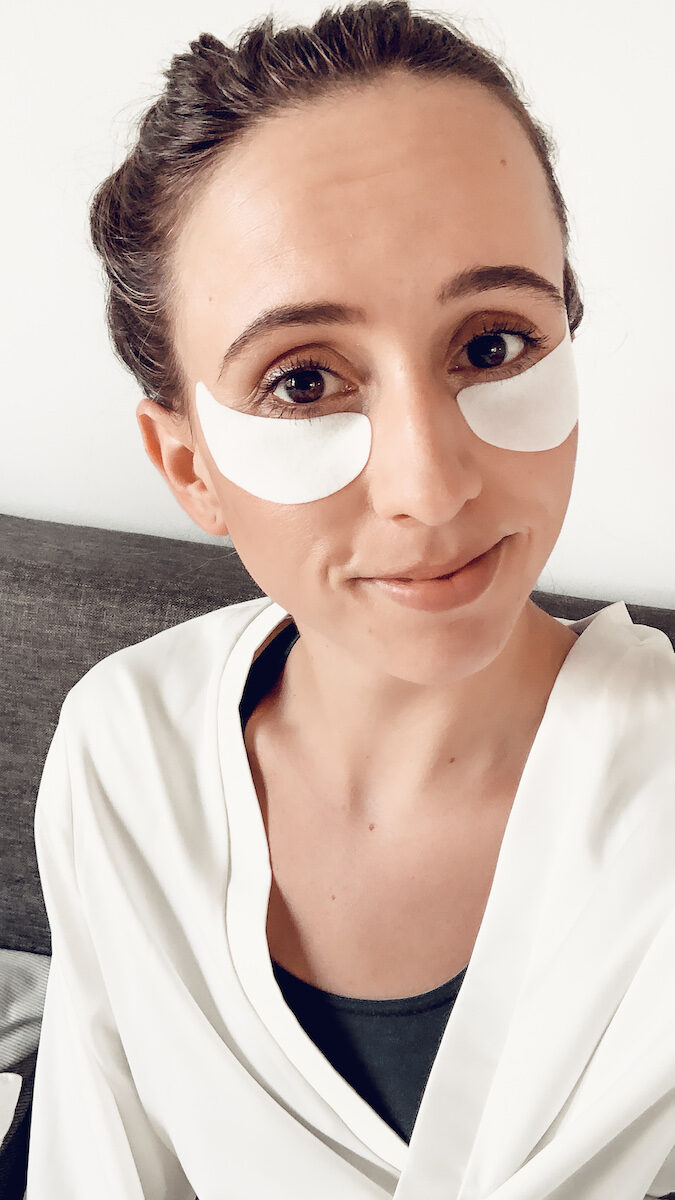 Hydrolyzed extensin

: Locks in moisture, instantly plumping fine lines and wrinkles and helping to restore tone and firmness

Ginkgo biloba leaf extract

: Improves blood flow to brighten the under-eye area and help reduce puffiness

Coenzyme Q10

: A powerful antioxidant that fights free radicals which lead to premature aging

Acetyl hexapeptide-8

: Reduces the appearance of fine lines and wrinkles by calming muscles under the skin

Icelandic Complex

: skyn ICELAND's proprietary natural blend that replenishes the nutrients that stress depletes.
The Results
After trying lots and lots of eye gels, I can honestly say skyn ICELAND Hydro Cool Firming Eye Gels are my absolute favorite. Really, it comes down to two reasons:

They stay in place! You could probably run a marathon with these on and they'd stay…probably.
Talk about feeling refreshed! Immediate de-puffing and total relaxation. I wish I had the money to use these daily!
These babies get a full 10/10 from me!

Have you tried the skyn ICELAND Hydro Cool Firming Eye Gels? Or have you tried any other products from their line? I'm dying to try more! Give me the deets!!