Alert! We have a new skincare brand obsession.
OMG guys, we are so excited to share this review with you! You know when you find a new skincare line that is equal parts cute AND clean? Or are we the only ones that totally geek out about these things? Either way, we know you're going to fall in love with Go-To Skincare by the time you get through this post.
Go-To Skincare is an Australian-based brand that makes clean, uncomplicated, plant-derived skincare products. No BS, no "faux-science", no ridiculous claims. Just high quality products that are good for your skin!
I chose to test out their Exfoliating Swipeys while Sam experimented with their Face Hero Oil, and (spoiler alert!) we are 100% in love. We even recruited one of our followers, Carly, to come along for the ride and gifted her a set of the Swipeys so she could give you her honest feedback as well!
So with that, let's get into it.
Why we love Go-To Skincare: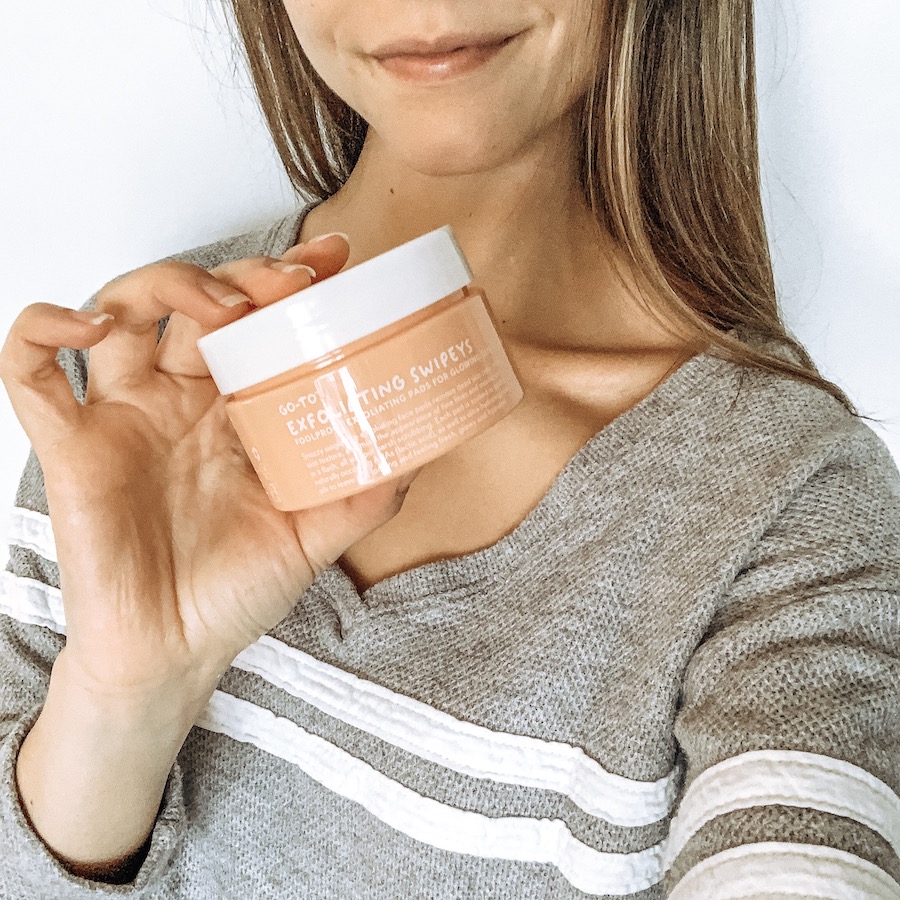 They are cruelty-free.

This means no Go-To Skincare products OR individual ingredients have been tested on animals.

They are carbon neutral.

This means they offset 100% of their emissions by purchasing carbon credits from projects like wind and solar projects in China, energy efficiency projects in Uganda, and forest preservation projects in Indonesia. Pretty cool right?

They are very honest and real about their use of palm oil.

Go-To is striving to create products that are 100% free of palm oil due to the manufacturing effects it has on the planet. They are working really hard to remove the small traces of palm oil derivative they do use in just TWO of their products, while simultaneously hunting for suppliers who offer conflict-free, certified sustainable palm oil ingredients to use in their place.
Overall, we just love their honesty and passion for creating products that are not only good for our skin but also don't destroy the planet in the process.
---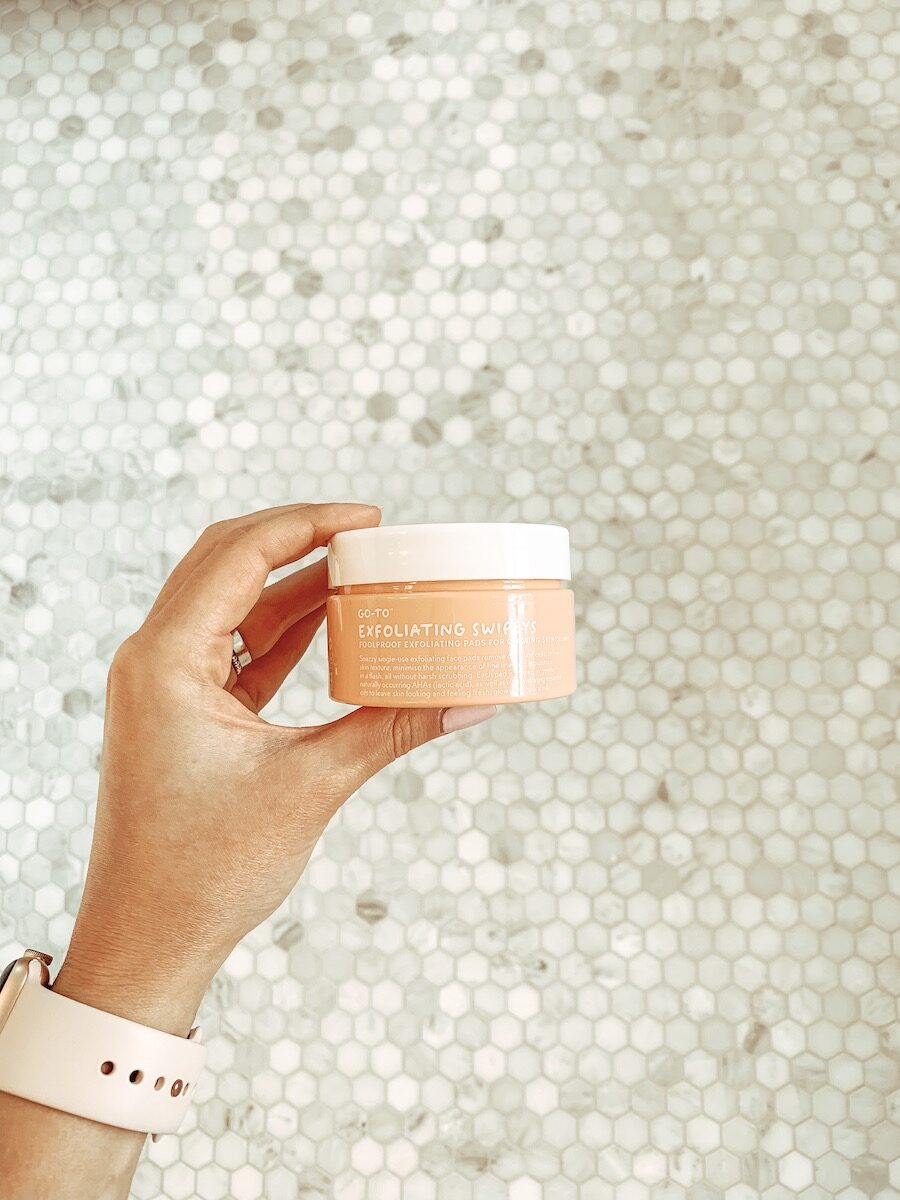 Price: $35
Shop: Sephora
Perks: Formulated without Parabens, PEGs, sulfates (SLS/SLES), GMOs, mineral oils, petrolatum, synthetic colors or animal testing
These are definitely my new favorite exfoliating pads!
I was on the hunt for a gentle exfoliator that could help smooth out my skin and possibly reduce some of my hormonal ace. As soon as I saw that the Go-To Skincare Swipeys were chock-full of amazing ingredients (and were only $35 for 50 pads!!), I knew I had to give these a try. Not to mention, they are considered "Clean" at Sephora!
Why I love the Swipeys:
They have Lactic Acid

– This gentle AHA helps remove dead skin cells and improve your skin's texture.

They smell delicious

– Like a dreamy citrus-y blend of essential oils.

They are non-irritating

– These don't burn your skin whatsoever! They are super gentle but definitely effective.
After using the Swipeys a couple times a week (usually Sundays and Wednesdays), I noticed my skin was brighter and smoother…especially in the morning!
The glow was REAL, friends. They also didn't cause me to breakout and definitely helped keep some of the pesky little pimples I had at bay.
Did Carly love them as well?
YES, SHE DID! Check out what she had to say:
How did you incorporate the Go-To Skincare Swipeys into your routine?
It says to use it three times a week, so I used these Swipeys every other day. I would cleanse in the shower with my Cerave face cleanser then apply the Swipey, wait 60 seconds, and then rinse my face with water. I would then put on my Mario Badescu Vitamin C Serum followed my my Roc Multi Correxion 5 in 1 night cream.
What sort of changes did you notice in your skin?
Immediately after putting the Swipey on and then rinsing, my face felt super clean and smooth. In the morning when I rinsed my face with water my face continued to feel super smooth! I have sensitive skin and any kind of acne or exfoliating wipes usually make my skin red, irritated and sometimes make it burn. These did none of this!! I was so happy with that! I will definitely be re-purchasing these and want to try more products from this brand!
Worth it?
Worth it.
Don't forget to sign up for our email for a chance to try with fun products like this! Every couple of months, we pick one of our subscribers to join us in our latest experiment.
---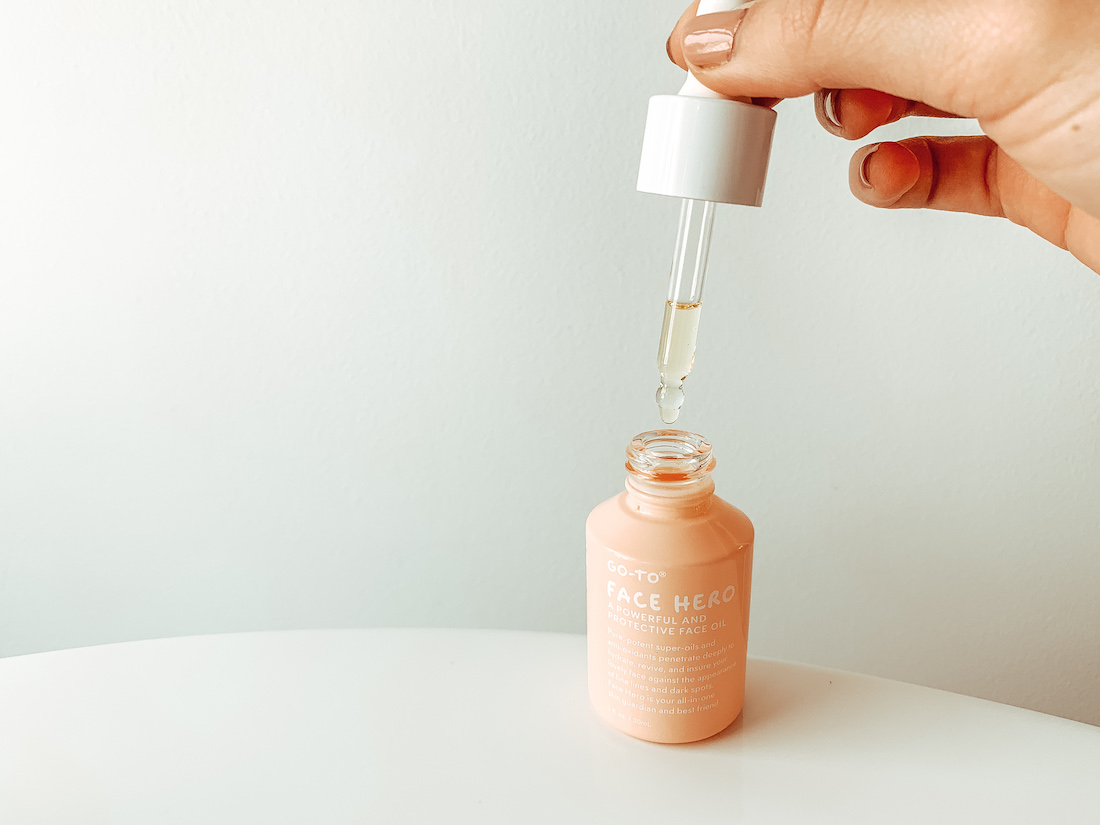 Price: $34
Shop: Sephora
Perks: Formulated without Parabens, PEGs, sulfates (SLS/SLES), GMOs, mineral oils, petrolatum, synthetic colors or animal testing
Why Sam Loves the Face Hero Oil:
Hi friends! Sam here to give my thoughts on this must-have face oil. When Claudia showed me Go-To online and I knew I was in desperate need of some more moisture in my skincare routine, the Face Hero Oil was in my cart in no time! While I've experiemented with plenty of face oils in the past, the Go-To Face Hero is my new FAV. Here's why:
It's jam-packed with 10 botanical oils

that have essential fatty acids, vitamins, and antioxidants, as well as anti-inflammatory and nourishing properties! (Plus they smell ah-mazing!)

Face Hero is lightweight and spreads evenly!

There's nothing worse than an oil that is too thick and can't be distributed evenly over your skin.

It's safe for all skin types!

Whether you have sensitve, acne-prone, or dry skin, this oil can deliver a host of benefits for you!
While I don't use this oil everyday, I reach for it when I need a boost of hydration on my no-makeup days or in the evening! I noticed when I used it under makeup during these warmer days that my makeup wouldn't last as long.
Regardless, my skin is always supple and glowy after using this oil! I'm obsessed with the scent, texture and superfood-like nourishment!
Worth it?
Worth it.
Let us know in the comments below if you've given Go-To Skincare a try! Next on our list is their LIPS! lip balm. It sounds absolutely divine and the ingredients are super clean. PERFECTION.