Tell me you'll clear my skin and I'm sold.
Seriously, I'm a sucker for all things claiming to clear my skin. If you struggle with breakouts and cystic acne like I do, you can probably relate. That's what happened when Hello Aglow targeted me on Facebook and Instagram. I had instant heart eyes at the pretty packaging so I thought I'd give them a click. As I ventured around their website, I read their about page and felt like they were speaking to my every thought and desire.
So, after weeks of convos with Claudia and debating, I finally caved and bought the whole Clear Skin Kit. It wasn't cheap, but was it worth it?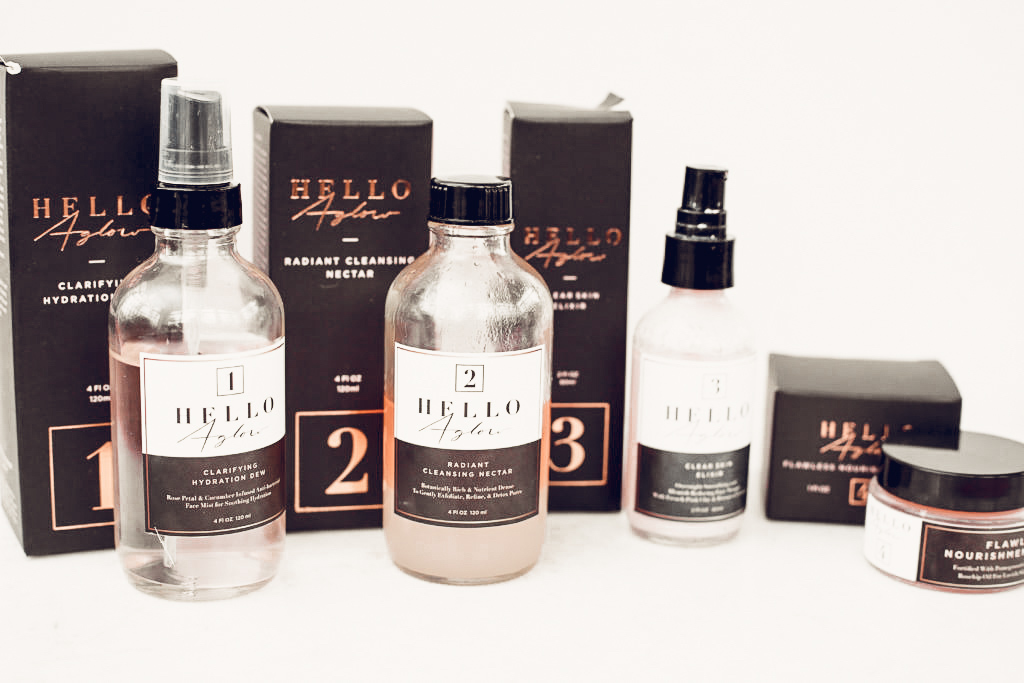 The Rundown
Product: Hello Aglow Clear Skin Kit now Averr Aglow Clear Skin Kit
Retail Price: $139
Where to buy: Hello Aglow's website
Perks: No Parabens | No PEGS | No Phthalates | No Sulfates | No Silicones | No Mineral Oil | No Glycols | No DEA | No TEA
Experimenting with Hello Aglow…Now Averr Aglow)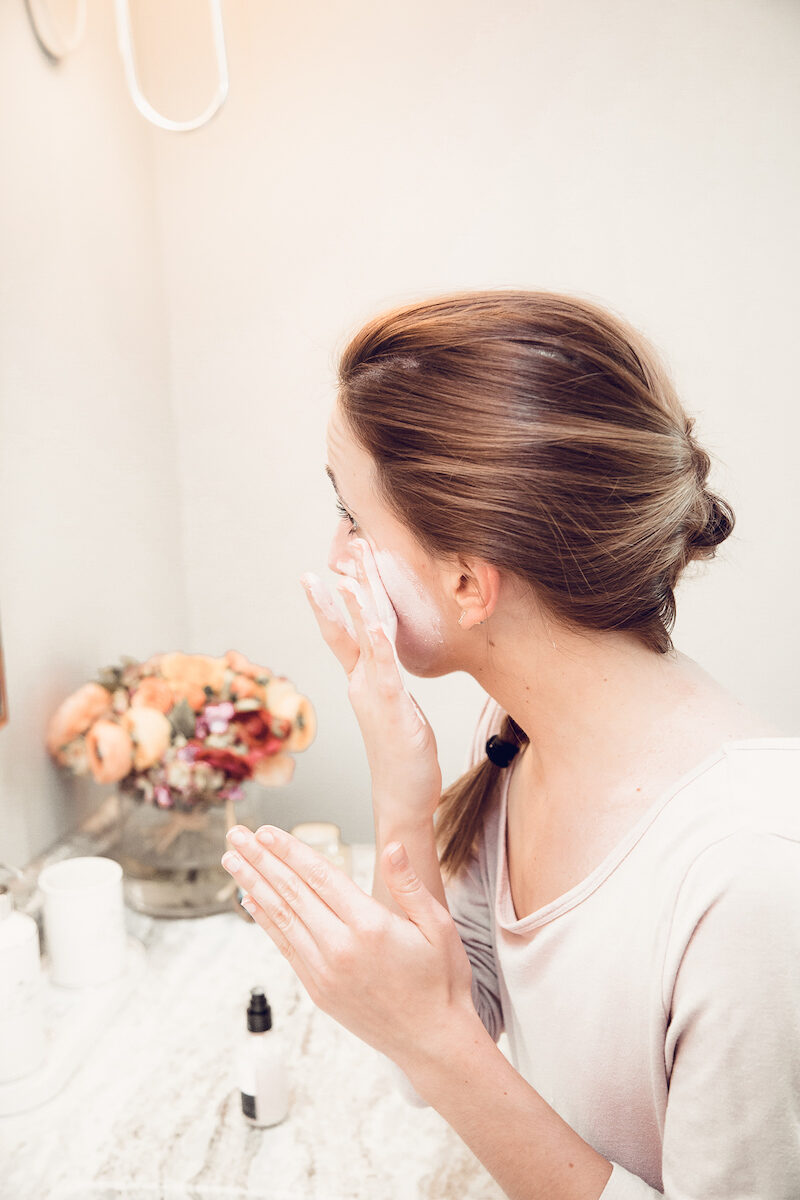 The Clear Skin Kit has four products that work together to help you achieve, you guessed it, clear skin. To make this review easier to digest, I'll go product-by-product to tell you why you won't find me as a loyal Hello Aglow customer (sad, but true).
This plant-based spray was designed to reduce redness, kill bad bacteria, smooth skin, reduce oiliness, clarify and tone. Its active ingredients are rosewater, cucumber, and fennel seed. All of this sounds wonderful, but tbh I didn't find it to do any of these things. I will say, it is super refreshing and smells wonderful, but I don't think it's worth the hefty price tag.
Next! I used this, in conjunction with the dew, morning and night in attempt to clean off makeup and dirt. Here's the problem: it didn't remove my makeup and dirt. It's oil based and not meant to be used with running water. This is fine and dandy if it still cleans. I found myself running to my standard face washes to get my face completely clean at night. The only positive about this is that it smells yummy! But that's not enough for me to spend $34. Womp womp.
This is the product I was most excited for! After reading reviews from other bloggers, I thought this was going to do the trick. Sadly, it didn't. (Are you catching a recurring sad theme here?) The idea of an overnight mask is awesome. Put in some work while you're catching some z's is ideal! The problem is that because it sat on my skin for so long, all it did was dry it out. After using it daily and noticing my skin getting more and more oily (it needed some moisture!), I took my use down to every other day…and then once a week..and then eventually, never. It just didn't do the trick. Finding the #balance was literally impossible.
If you decide to try this out, I would suggest using it as an overnight spot-treatment, rather than applying it to your whole face. The drying aspect is great for clearing pesky pimples, but it's not so great for achieving balanced skin.
First of all, this cream is not a cream. It literally feels like lip balm on your face. I don't know about you, but that's just not cute. On the website it says it's ideal for daytime moisturizing. I'm sorry…but nope. It's just not. The cream doesn't absorb quickly and leaves your face feeling sticky. Although, it is really is deeply moisturizing, I can't use a daily moisturizer that doesn't absorb into my skin. Also, it smells like a pink Starburst to me. I'll let you decide if that's a good thing or not.
So you're thinking… "Wow, Sam. That was a tough review. What's the deal?"
At the end of it all, my skin didn't clear. Which, obviously, was a huge disappointment after spending that much money. Especially because clear skin was the whole point!
The Results
#HonestyHour… we've had this review in the hopper for a while. I wasn't excited to write about it because it wasn't working, and we want to introduce you guys to products that we think are worth it. But it wasn't until I started using Cocokind products recently, that I was inspired to spill the beans on Hello Aglow.
UPDATED: Here's my full Cocokind review! This company creates pure, nutritious, and meaningful skincare products that are food-grade, organic, and absolutely affordable. Best thing about them? My skin has never felt better. Seriously. You won't want to miss this review!

The reason why I'm comparing Averr Aglow to Cocokind is they have similar missions…organic ingredients, nourishing skincare, and breaking the mold of the past. Both companies have oil-based products. One works and the other doesn't.
I bet you could guess by now that Hello Aglow will not receive a great score.

Just like any and all of our other reviews, this is MY experience and my experience only. Hello Aglow has obviously had great success with other customers. Just because it didn't work for me, doesn't mean it won't work for you! Let us know if any of you have tried it! We'd love to hear your experience.