In this budget-friendly skincare routine, every product mentioned is under $25…and most are a lot less than that!
Trust us, we've spent way too much money going through zillions of skincare products to find the ones that work. And honestly, while we've found some pricey products that truly are the real deal (looking at you, Drunk Elephant), some of our absolute favorite products are seriously affordable!
If you're just here for some affordable brands to hunt through, here's a quick list to get you started. But if you want our favorites for each step of the skincare routine (cleansing, toning, exfoliants, serums, moisturizers, oils, and SPF), then keep on reading! We give you three for each.
Our favorite affordable skincare brands are:
---
Cleansers
You really can't go wrong with any of these cleansers! The great thing about these is their very gentle, yet super effective on your skin. If you're looking for a cleanser to help remove makeup, we recommend using a double-cleanse routine, starting with the VERSED Day Dissolve Cleansing Balm and then following up with a water-based cleanser, such as La Roche-Posay.
Toners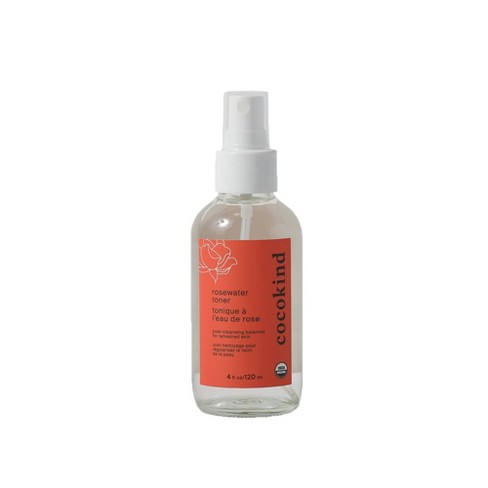 For normal-ish skin types, we recommend using either the Cocokind Rosewater Toner or Thayers Witch Hazel Facial Toner. Both are great for all skin types! If you're dealing with breakouts or just general problem zones, definitely reach for The Ordinary Glycolic Acid.
Exfoliants
A key step to every budget-friendly skincare routine is exfoliating! Now exfoliating can be a tricky and confusion subject, so if you're not sure how to exfoliate, or which products are best for you, check out our Exfoliation 101 post. That said, these three are some seriously powerful chemical and physical exfoliators and they won't break your bank. If you're looking for a retinol, look no further than the VERSED serum. If you want to avoid retinol, but want the chemical exfoliation, Good Molecules is a perfect option (and super cheap!). And for a physical exfoliation that won't damage your skin, Cocokind has your back.
Serums
Honestly, all three of these serums can be beneficial in just about every person's skincare routine. You really can't go wrong with these key ingredients: niacinamide, vitamin C, and hyaluronic acid. Plus, it's really hard to turn down those affordable prices of The Ordinary!
Moisturizers
Looking for a great day-to-day, no-fuss moisturizer? The Sephora All Day Hydrator will be your new affordable bestie. Want a good overnight, deep hydrator? That VERSED Skin Soak has your name all over it. Or as we head into the winter months and you need to up your hydration game on a daily basis, you'll want to grab that First Aid Beauty Ultra Repair Cream.
Oils
Ahh, oils. People either tend to love them or hate them. If you're confused about oils, we have a huge A-to-Z guide on oils for you to check out. The good thing is, with all the oils mentioned here, they are really great for anyone looking to enter the oil game. Squalane is perfect for just about anyone's skin. The Cocokind Watermelon Hemp Oil is great for anyone who wants to boost their hydration a bit. And last, but not least, if you're dealing with any scarring, rosehip oil should be in your routine!
SPF
Pretty please never skip SPF in your routine! It's honestly one of the most important steps, if not the most important. All of these SPFs are great for just about any skin type. It really comes down to your preference of a mineral or chemical sunscreen. The Cocokind and Beautycounter are both mineral, while the Supergoop is chemical, but known to be clean chemically.
---
Get your budget-friendly skincare routine going!
Like I said at the beginning, really good skincare doesn't have to break your bank. It's a huge misconception that the pricier products work better than the cheaper products. In reality, you just have to give the ingredients a good look and know what your skin needs. Sometimes a little extra research can make all the difference in your budget-friendly skincare routine!
If you have any questions, let me know! By the way, you'll see that a vast majority of Claudia and I's current skincare routines use these affordable products!