Meet Aubri: cosmetic chemist and founder of The Rebrand
Hi friends and fans of Uncover the Glow! My name is Aubri Thompson, and I'm a cosmetic chemist and sustainability geek. I live in Oakland, California where I started my own clean beauty brand, The Rebrand. I love Claudia and Sam's take on achievable clean beauty and am so excited to collaborate with them for this Q&A.
A little bit about me…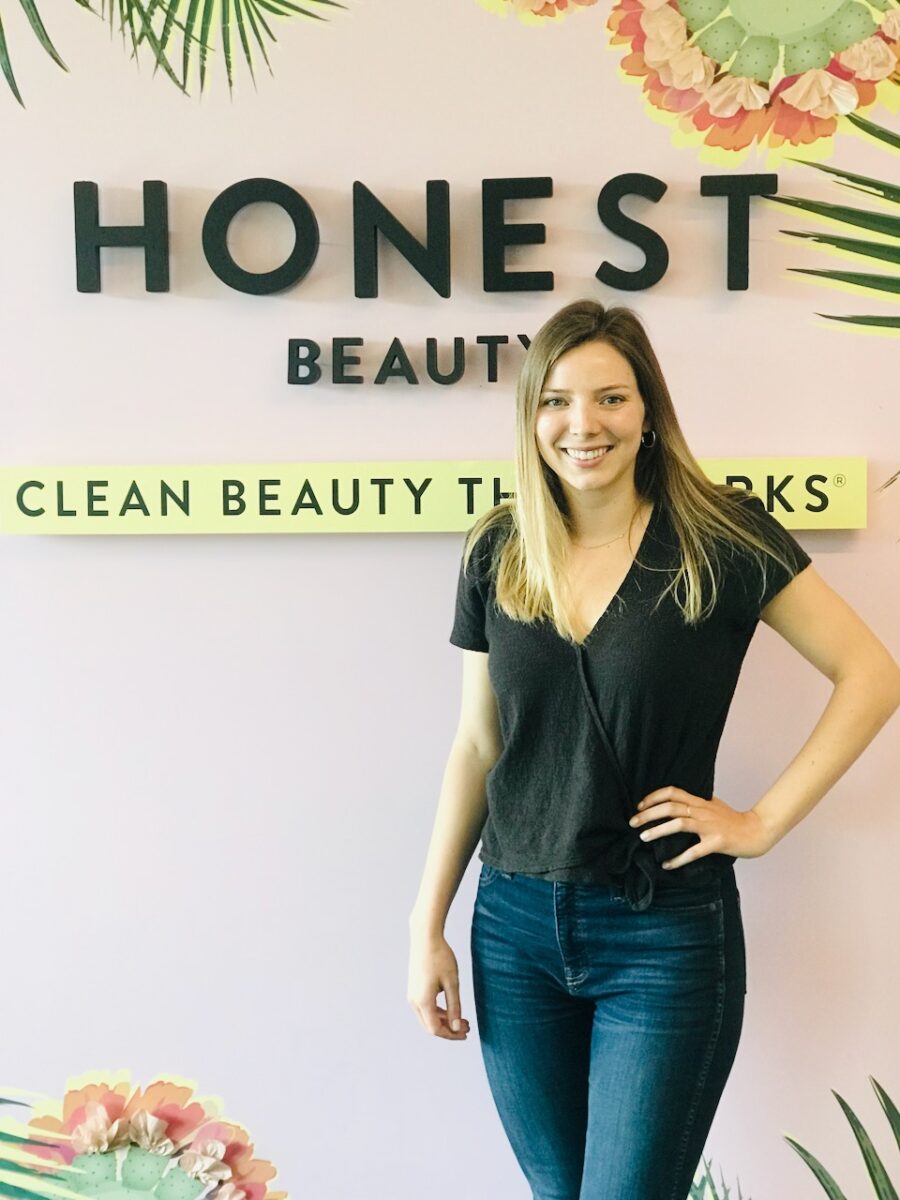 I studied chemistry in undergrad at UC Berkley and began to implement sustainable living practices in my personal life – composting, supporting natural brands, reading up on environmental issues, etc. This led to my first job out of college: a cosmetic chemist for The Honest Company, Jessica Alba's clean beauty and baby brand.
As a cosmetic chemist, I research the latest product launches and ingredients, pitch ideas for products, and create formulas that live up to consumer expectations and clean beauty standards. It's a lot like baking a cake! I try several recipes before I get it just right.
While clean beauty has made some incredible strides for safety and transparency, I felt there was still room to grow in the realm of environmental sustainability. For instance, the cosmetics industry uses an absurd amount of non-recyclable plastic packaging (120 billion units of cosmetic packaging per year!), and many natural ingredients are sourced from strained natural resources such as palm. Since I have the ability to formulate my own products, I created The Rebrand, which offers sustainably sourced formulas in refillable glass and aluminum packaging.
And here we are today! Grateful for a passionate and conscious online community, and excited to answer questions you may have about the behind-the-scenes work of creating clean beauty products.
On Sustainability:
Q: Are sustainable beauty brands for the masses?
They absolutely should be. And if they're not accessible to the masses, there's no way they can be sustainable in the true sense of the word (i.e. something that continues on for generations). Accessibility is one of the main issues I see in the world of clean beauty. We need to be conscious of who we're including and excluding with our prices and points of sale.
Q: What's the easiest first step someone can make to be more sustainable when it comes to beauty products?
I always tell people learning about sustainability that the first step is LESS. We buy so many beauty products, and many of them are frankly unnecessary. Find your tried and true cleanser, moisturizer, and SPF, and then maybe include a treatment or mask depending on your skin concerns. That's really all you need! Buying from brands who have clear sustainability goals is also a great step.
Q: How do you think your brand is helping transform our society while protecting our planet?
I'm really proud of The Rebrand because we've taken a sustainability-first approach. We use life cycle analysis to make decisions about packaging and ingredients from sourcing all the way to end-of-life. I hope this becomes the gold standard in clean beauty. Best of all, we offer refill sizes! This model works in cleaning and even some personal care items, but hasn't been done in skincare until now. It's a great way to reduce packaging and make sure everything is reused or recycled.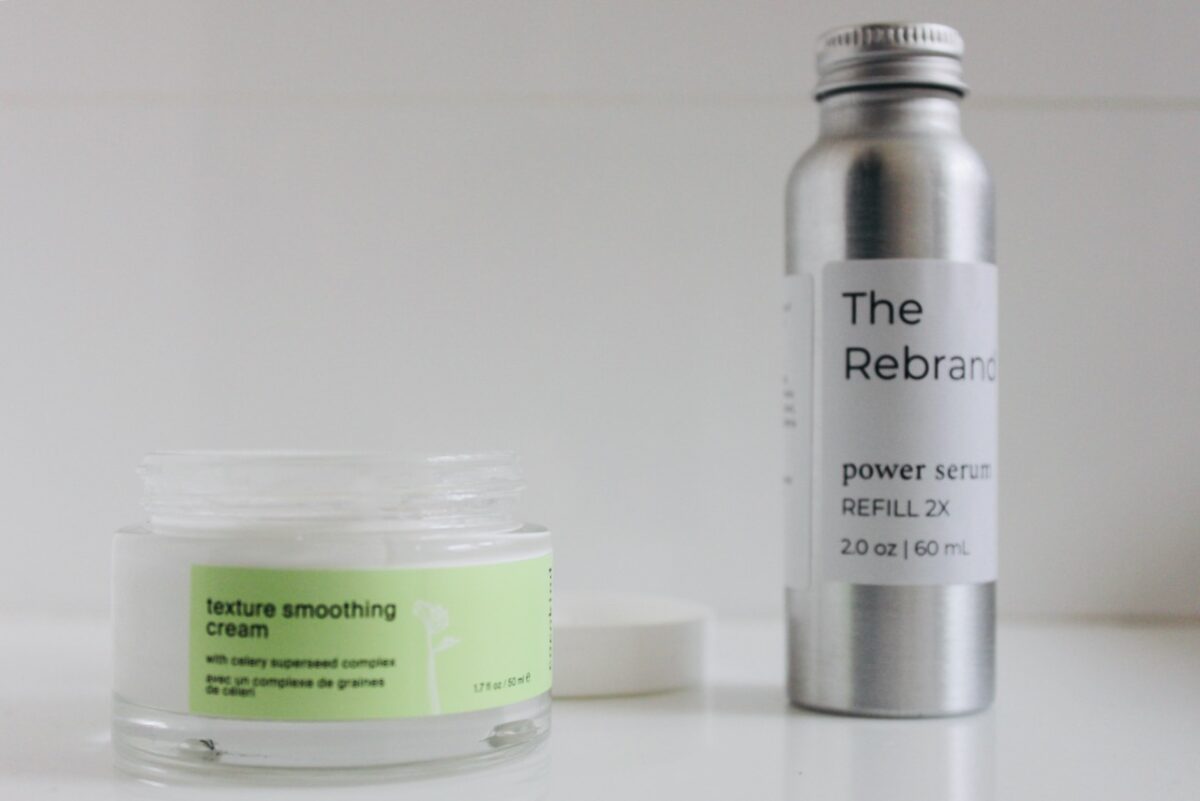 On Products:
Q: What face products can you NOT use at the same time?
Retinol is one of those ingredients that you want to use on its own. Because retinol can cause minor irritation, don't mix it with AHAs/BHAs or Vitamin C, as the acidic pH of these ingredients may further irritate skin. Also, go easy on the exfoliants! Keep it to 2-3x per week total, even if you alternate between physical and chemical exfoliants.
Q: What are some simple DIY products for face or under eyes?
One of my favorite ingredients for DIY skincare is oat flour. You can easily make a soothing mask by adding facial oil to oat flour until it forms a paste. It's also amazing on its own as a dry shampoo. Remember that any DIYs that contain water (mists, toners, etc) are not preserved, so store them in the fridge or use them within one week.
Q: What are the best products for milia?
Milia are caused by excess dry and dead skin becoming trapped under skin's surface, so exfoliating treatments are your best option. I like chemical exfoliants like AHAs (glycolic, lactic, and mandelic acids), BHAs (salicylic acid), and enzymes. But don't overdo it! And definitely don't try to 'pop' milia – they're not pimples! See your dermatologist if they persist.
Q: What's your best kept skincare secret?
It's not much of a secret, but I try to interfere with my skin the least amount possible. I have five products I use daily and rarely break from that – especially in quarantine since I'm not using makeup. My go-to's are The Rebrand Refresh Cleanser and Cocokind Texture Smoothing Cream. The human body has its own way of balancing itself out, and the simplest routines often have the best results!
On Formulation:
Q: What are the best and worst parts about creating formulations?
The best part is nailing a formula and getting to share it with coworkers and friends! Each formula can take up to fifty trials (my max was 42 on a clean beauty concealer – so maybe that's the worst part), but finishing a formula is really satisfying. I also love being creative and coming up with interesting product formats and combinations. For example, The Rebrand Power Serum includes both enzymes and Vitamin C for both an immediate and long term brightening effect!
Q: How did you know you wanted to be a cosmetic chemist?
I really think this career path chose me, as cheesy as that sounds! I studied chemistry in undergrad, but didn't know of any careers that would allow me to be simultaneously scientific and creative. Senior year, I interned at Rodan + Fields and fell in love with the idea of making beauty products! Being a cosmetic chemist involves understanding the technical aspects, but being able to put on a marketing hat and relate to consumers, which I love.
Q: What's your favorite product that you've formulated?
While I'm obsessed with the three products I created for The Rebrand, I also had a blast working at Honest Beauty. HB's recent launch of the Calming Sensitive Skin Line includes two of my formulas – a cream cleanser and a calming mist! We took the approach of supporting skin barrier health to break the cycle of sensitive skin, and the results are impressive.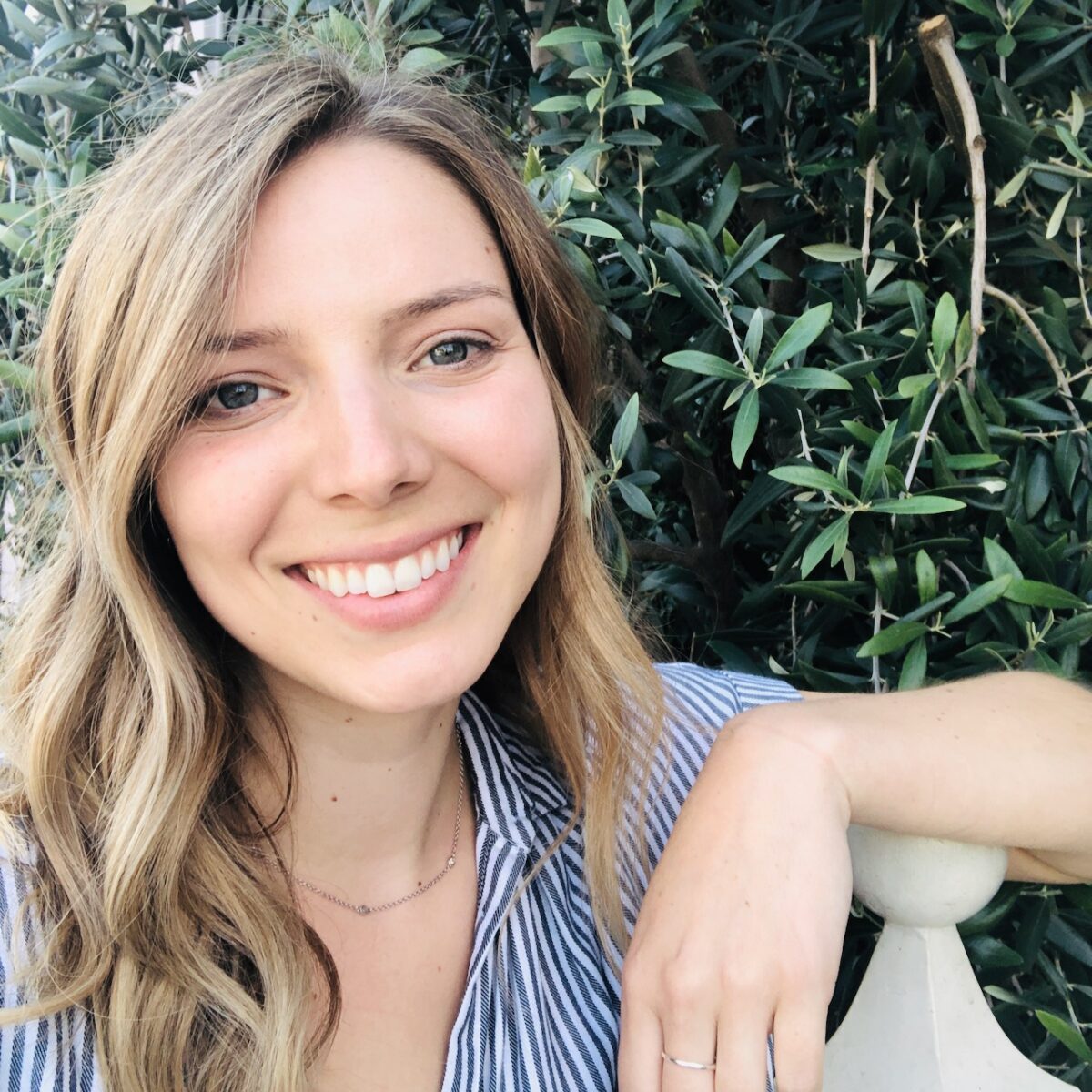 Aubri Thompson is a clean beauty chemist and sustainability geek. She lives in Oakland, CA where she's started her own clean beauty brand, The Rebrand. Visit rebrandskincare.com or follow @rebrandskincare on Instagram for more.