Say hello to your new friend,
maskne.
As if we don't already have enough to deal with, we now also have to worry about breakouts caused by wearing face masks. Suuuuuuper fun! Now, this doesn't mean you shouldn't wear your masks. Safety first friends! However, keep our little tips and tricks below handy so you can prevent these annoying breakouts in the months to come.
Maskne refers to breakouts along the cheeks, chin and nose resulting from sweat, oil and bacteria being trapped on the skin from wearing a face mask for extended periods of time.
Face masks can easily cause irritation due to excessive rubbing and friction which, in turn, damages our skin's protective barrier. These tiny lesions allow bacteria to easily seep into and get stuck beneath the skin's surface. The result? Lovely, lovely breakouts!
Can you prevent these face mask breakouts?
Yes! It all comes down to cleanliness.
Our pores are extra susceptible to being clogged right now – not only because of face masks but also due to the weather! Summer means more oil, sweat and exposure to environmental stressors. So we have to be extra diligent when it comes to keeping our skin clean.
Wash your mask every day.
Face masks literally trap all the nasties from our face throughout the day. So the best thing you can do is wash your mask after every use. You wouldn't re-wear yesterdays undies, right? Same principle applies to face masks!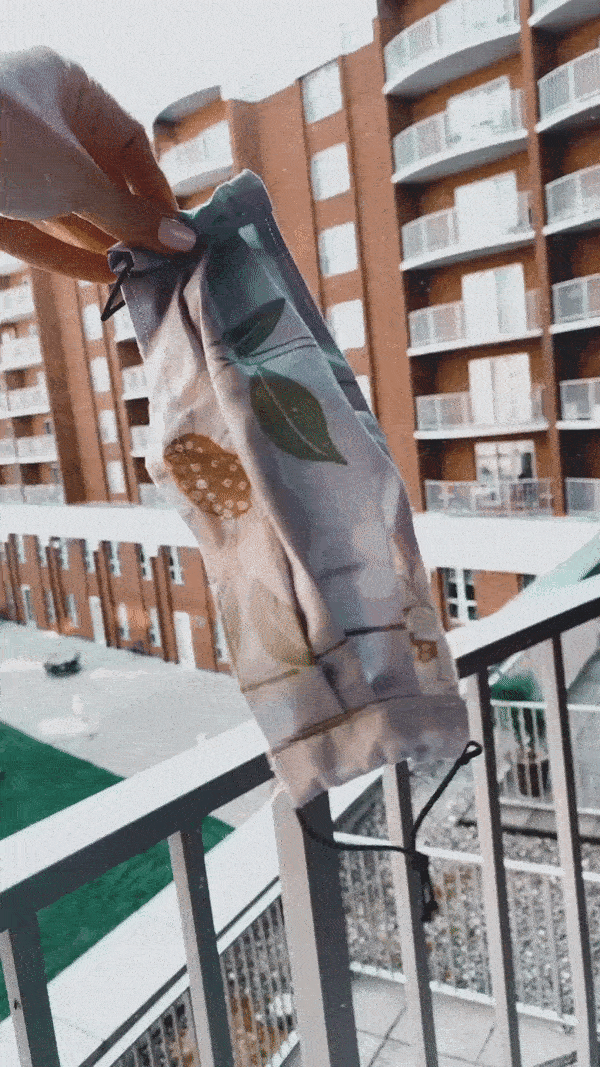 Simply hand wash your mask in the sink with warm water and laundry detergent, and let it hang dry overnight.
If you wear surgical masks, be sure to throw those suckers away after one use. I must admit, I'm not very good at this because it feels totally wasteful. But my skin is begging me to stop reusing the same mask over and over again! (Plus, it's not safe to rewear masks that could potentially have harmful germs on them.)
Double cleanse every night.
Even if you don't wear make up! Double cleansing using an oil-based cleanser followed by a water-based cleanser is the key to getting your pores extra clean every night. We typically reserve double cleansing for days when we wear makeup, but we find it's just as important to double cleanse after a wearing a face mask for extended periods of time.

Keep your skin moisturized.
If your skin is dry, it's easier for the friction of the mask to create tiny lesions that allow bacteria into your pores. So basically, moisturize a sh*t ton! Use products with extra moisturizing and protective ingredients like hyaluronic acid and niacinamide. We recommend a lightweight yet protective moisturizer in the AM and a heavy duty cream or oil in the PM. Oh and don't forget the lips!

Lighten up your makeup routine.
Again, the last thing you want is clogged pores! An easy way to avoid that is to either forego foundations all together or opt for a really light tinted moisturizer. Make sure it has SPF in it so you get the perfect two-in-one!
How do you treat maskne?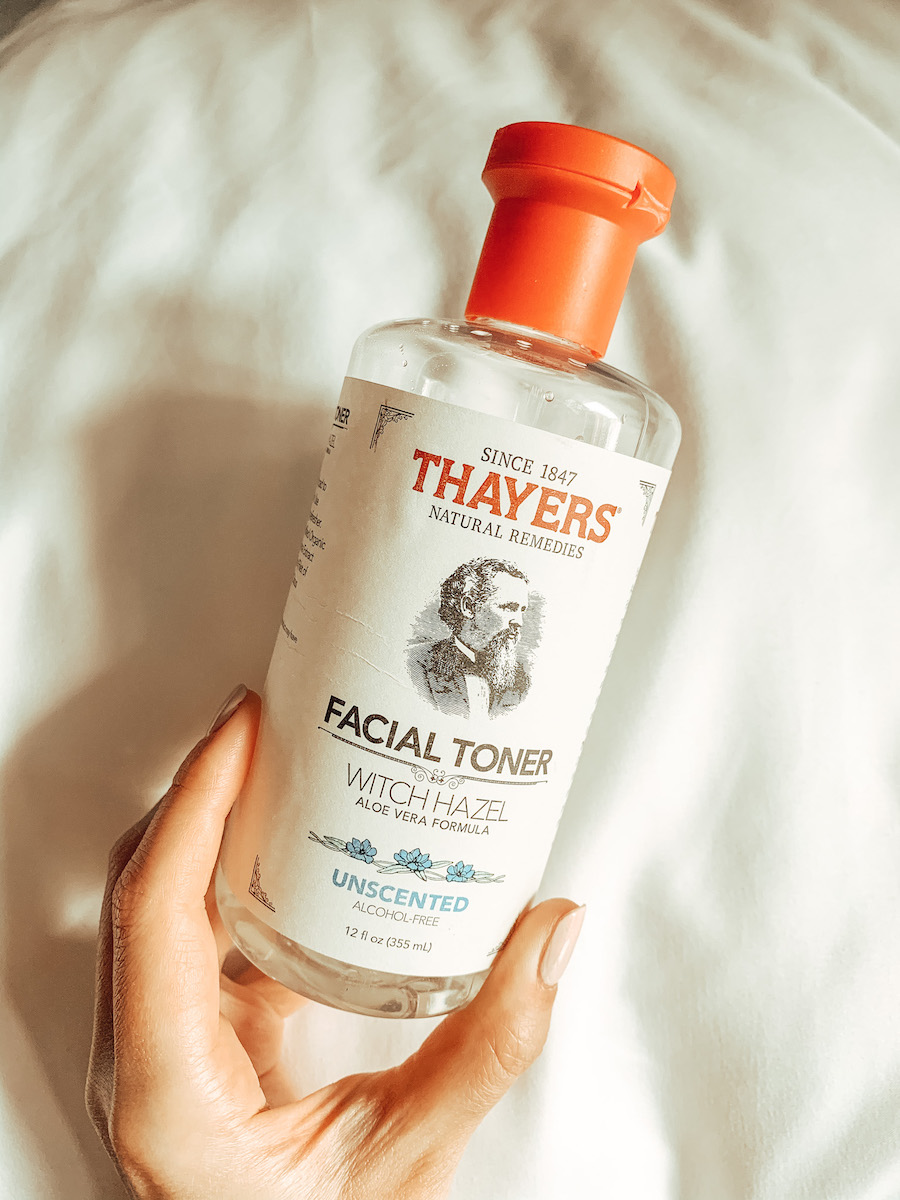 Balance your skin's pH with a toner.
Making sure your skin's pH is balanced is the key to controlling oil and banishing bacteria. We recommend finding toners with deeply cleansing ingredients like vinegar, salicylic acid and witch hazel. Apply a toner every morning and night after face wash.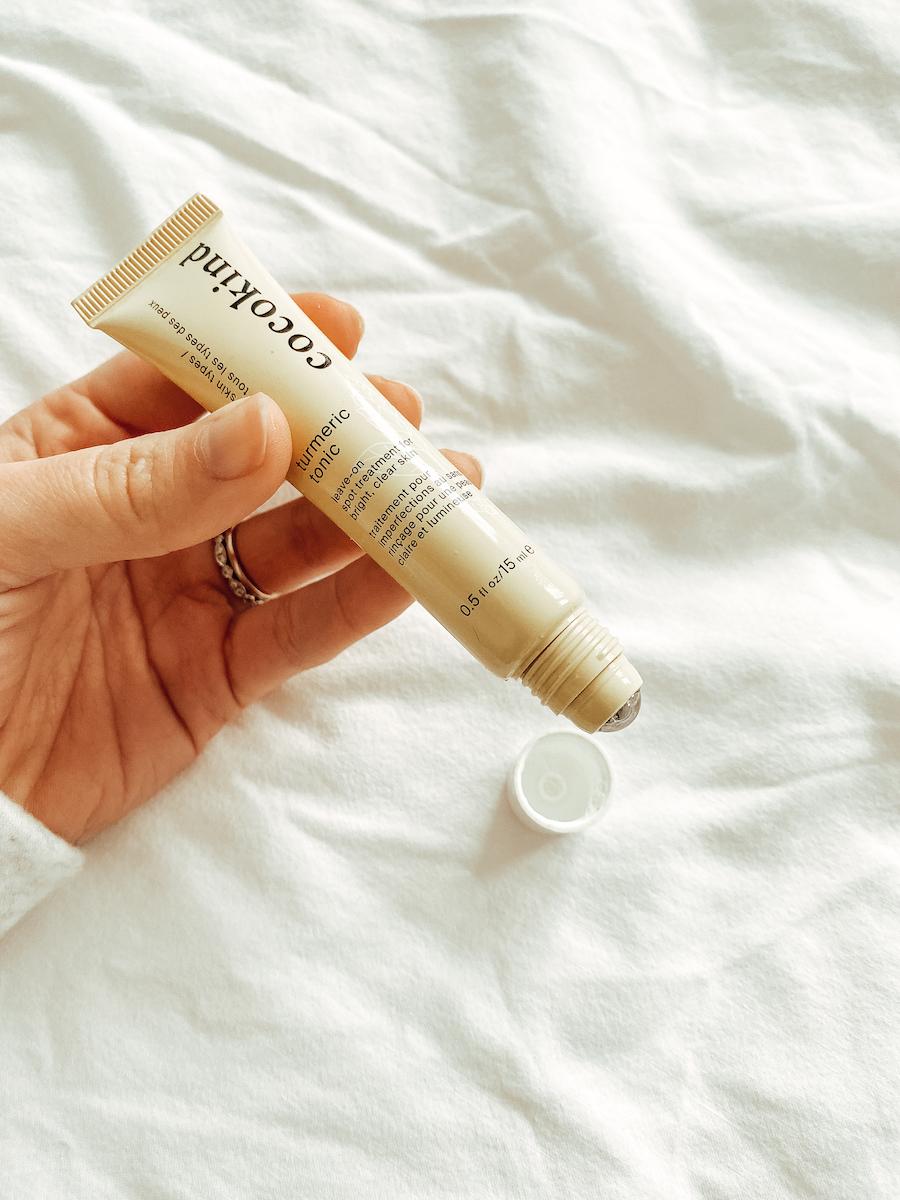 Spot treat.
Spot treating delivers concentrated ingredients to help shrink the size and longevity of your pimples. We recommend products containing turmeric or salicylic acid. Turmeric helps reduce the inflammation, and salicylic acid penetrates past your skin's oily barrier to clean deep in your pores. Spot treat at night for the best results!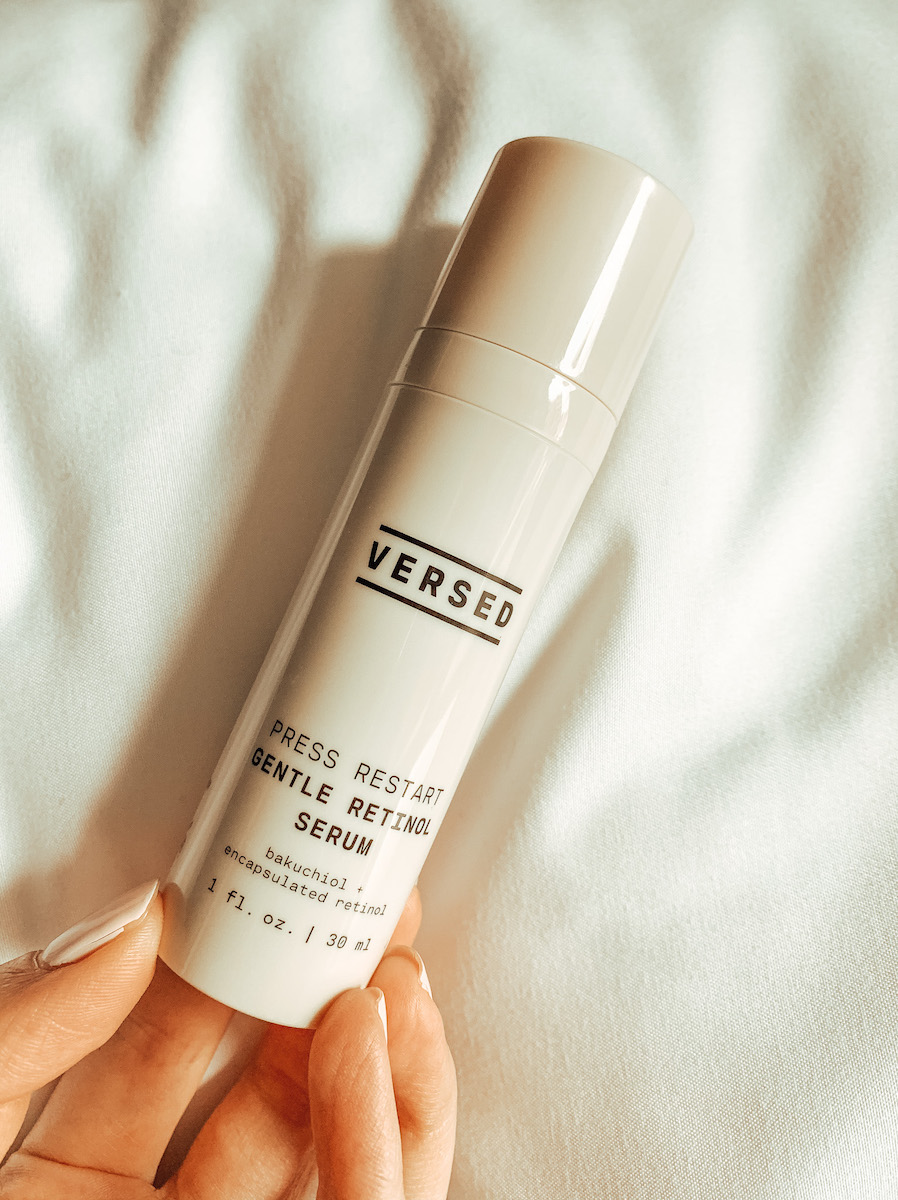 Apply retinol 2x a week.
If you want to stop a pimple dead in its tracks, I highly recommend introducing retinol (or a retinol alternative like bakuchiol) into your routine a couple times a week. Retinol speeds up cell turnover meaning the healing process of your breakouts is quicker. We recommend you start with a gentle retinol once a week. Always apply at night.
And don't forget to listen to your skin!
If it's not reacting well to the methods above, simply cut back. Right now, it's best to keep our routines as simple as possible. Cleanse, tone, moisturize, treat. That's all you need to battle maske. And don't forget, we're all in this together! Our chins and cheeks are breaking out right along with yours. If you have questions, always feel free to DM us on Instagram (@uncovertheglow) or comment below. We love hearing from you!