Calling all my plant-based friends! Do you use vegan skin care products?
Even though I'm not vegan myself, I most definitely appreciate and respect a plant-based lifestyle. And being plant-based doesn't just stop at what we eat…it includes all of the products we use too! From cleaning products to beauty products, finding completely vegan, yet effective products can be a tough job!
That's what we're here for though!
As I was writing this, I realized that SO many of my products I already use are vegan! The image above includes just some of the vegan products I quickly snagged from my bathroom. Snaps for the world becoming a little more animal-friendly!
Here are the most effective vegan skin care products to fill your complete skin care routine…start to finish!
Cleanser: Cocokind Oil to Milk Cleanser
Cocokind is actually a great place to start when looking for effective vegan products. Almost all of their products are vegan (except for a couple containing organic beeswax)! The Oil to Milk Cleanser is not only my favorite vegan face wash, but it's literally just my all time favorite face wash.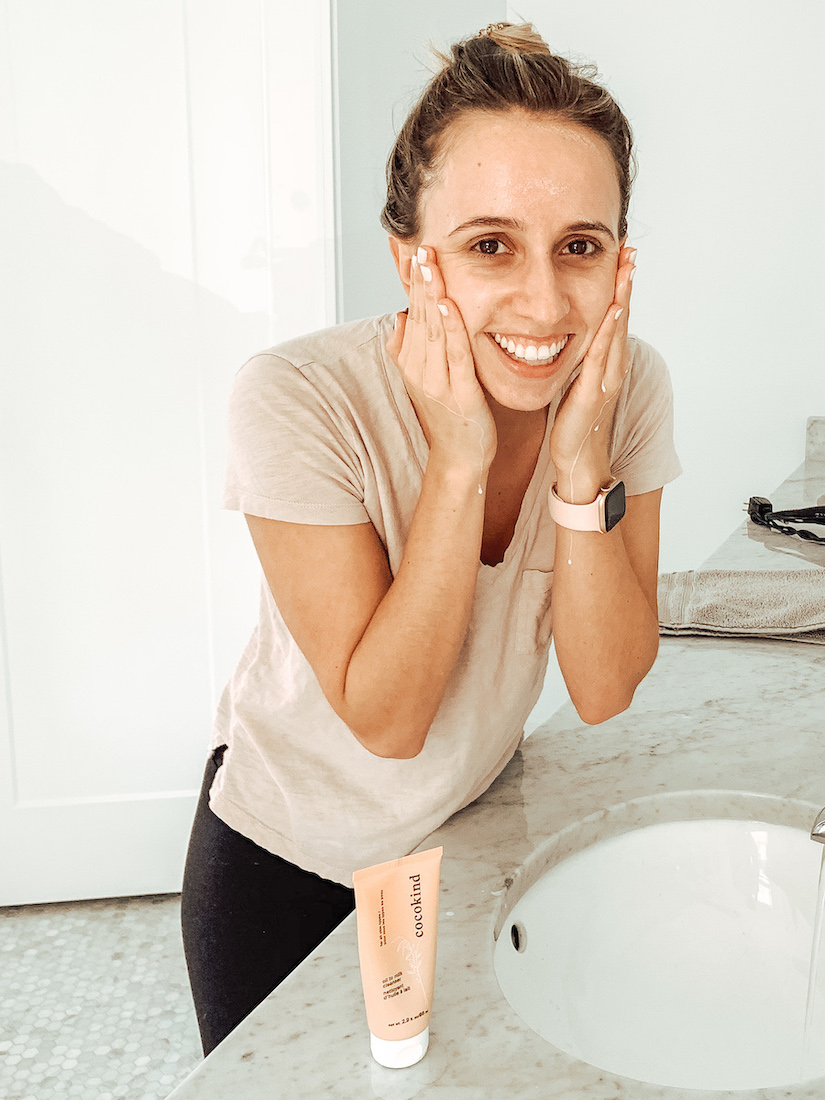 You may already know that I only use non-foaming cleansers since foaming agents typically do more harm than good. A lot of people think foaming is necessary to get truly clean but I've found non-foaming cleansers, most specifically the Cocokind Oil to Milk Cleanser to be ah-mazing at getting my face clean! It's almost like an oil cleanse and a true cleanse all in one!
I haven't finished my first container and I already have another one on deck because I don't want to go a day without this!
Toner: Indie Lee CoQ-10 Toner
Just like my cleanser friend above, the Indie Lee CoQ-10 Toner is not only vegan, but it's also my new all-time-favorite toner! I use this two times per day right after cleansing and it does a wonderful job at removing dead skin cells and any excess dirt from the day! With a faint scent of cucumber, chamomile and citrus, it honestly smells like a spa treatment.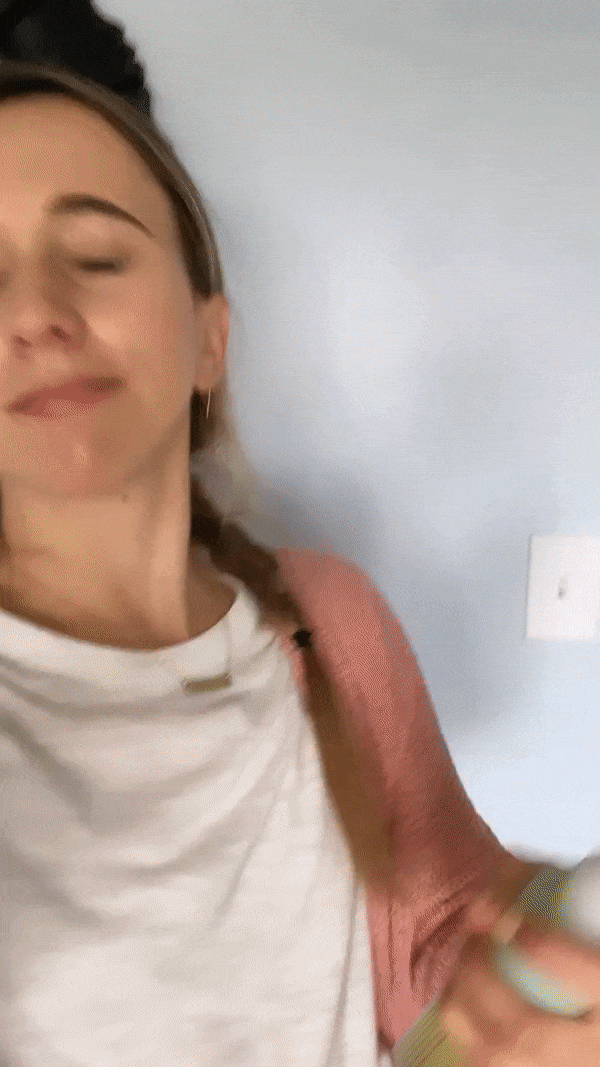 My favorite thing about this toner is what a difference I've noticed in my skin! It is so soft and balanced. Not to mention, the highlight ingredient in this toner is the CoQ-10 (Antioxidant Coenzyme Q10) which protects against environmental stressors…we ALL need that!
Also big plus for this toner: it's alcohol free! Gone are the days of aggressive toners that do more harm than good.
Serum: Fleur and Bee Vitamin C Serum
Fleur and Bee is a new clean skin care brand in the game! And we're so glad they're here! They were generous enough to gift us some of their products during their launch and this Fleur and Bee Nectar of the C Serum is quickly becoming one of our new favorites!
Vitamin C has so many incredible benefits for your skin like boosting your SPF, brightening and anti-aging and fights against hyperpigmentation! The Fleur and Bee Vitamin C Serum has Sodium Ascorbyl Phosphate, which is the most stable form of vitamin C AND 15% of the serum is actually vitamin C which is exactly what you should be looking for in a serum!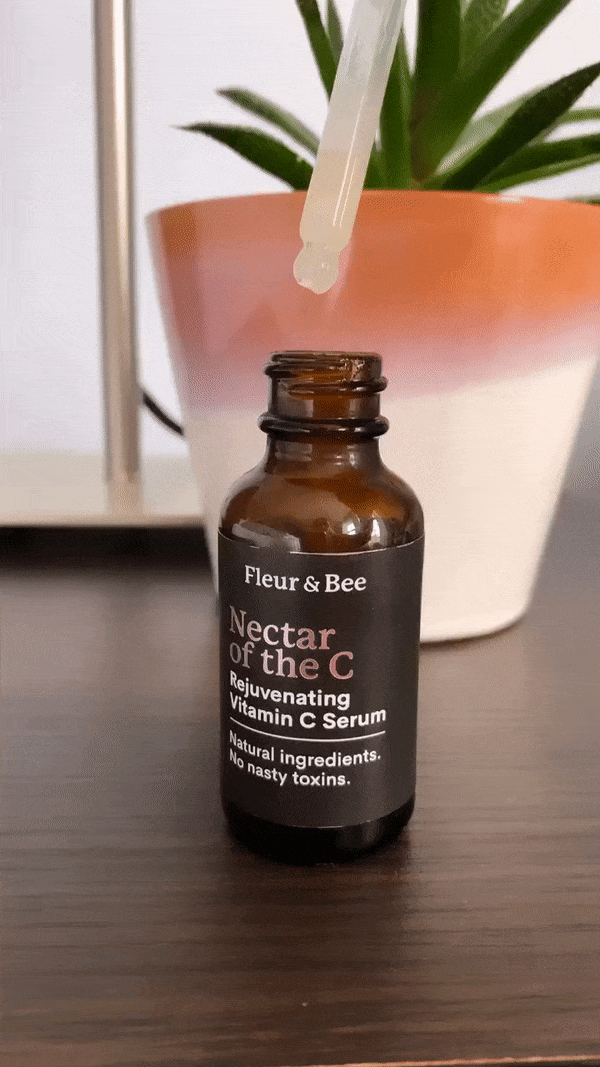 When using this serum my skin is noticeably brighter and significantly more calm! And at $34 it's incredibly affordable for being so effective. Snaps for that!!
Moisturizer: Youth to the People Adaptogen Deep Moisture Cream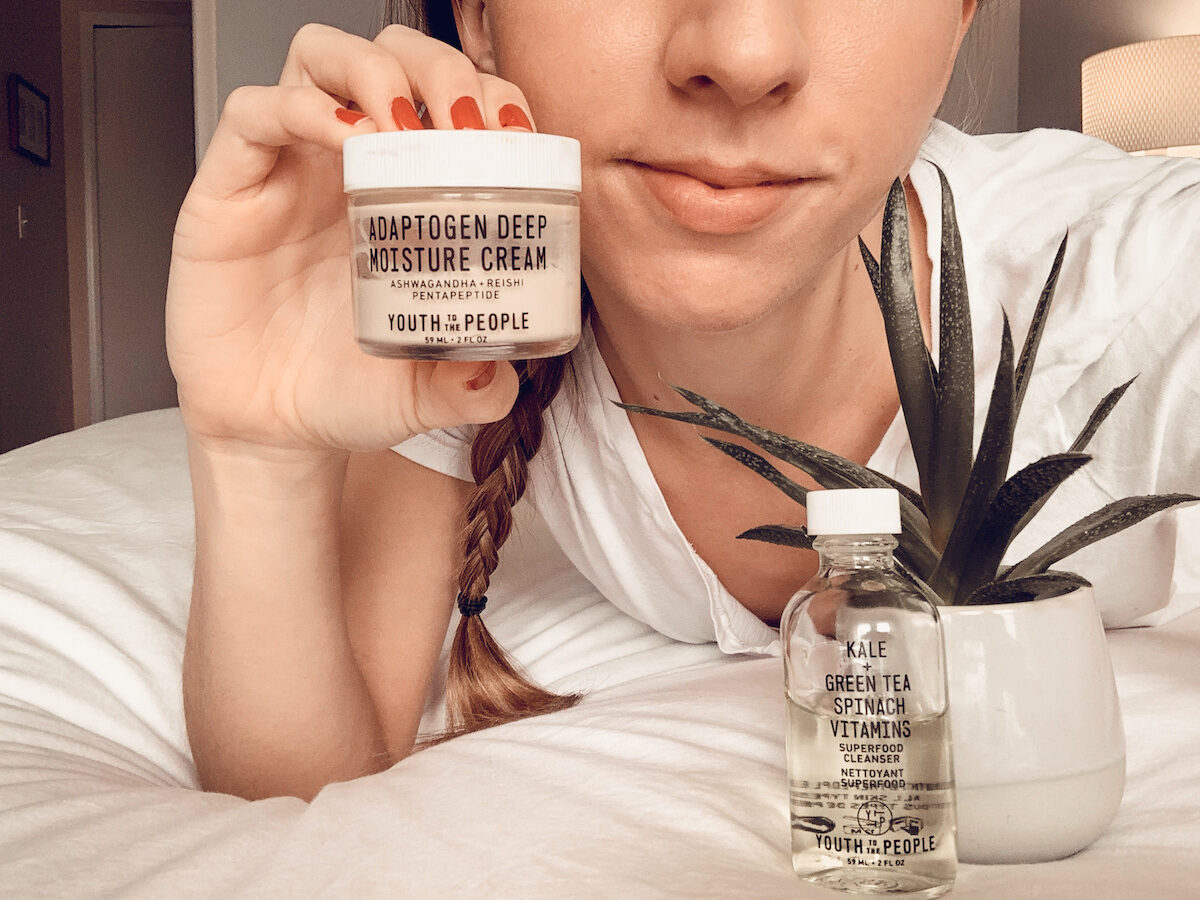 In full transparency, I haven't had this cream in my routine in over a month and I'm SO sad I don't have it. It's like I lost my best friend!! I talked about this moisturizer in our brand review of Youth to the People and I was obsessed!
With ashwagandha, reishi and rhodiola, this cream is packed full of powerful adaptogens that do some serious work on my skin. In a nutshell, the cream helps to calm the skin and protect it from daily irritants like UV rays and environmental pollutants.
All-in-all it's vegan, clean and so worth it. I can't wait to run out of my other stuff so I can go back to this!
Mask: Summer Fridays Jet Lag Mask
Honestly, I don't think I'll ever stop talking about this mask. It's EVERYTHING. Super hydrating, feels amazing on the skin, and packs a seriously nourishing punch. It's beyond hydrating and super effective with ingredients like chestnut extract, vitamin C and niacinamide.
I use this 2-3x per week just to keep my skin in tip-top shape. In fact, I mostly use this with a thin layer as a overnight mask/night time moisturizer while I sleep.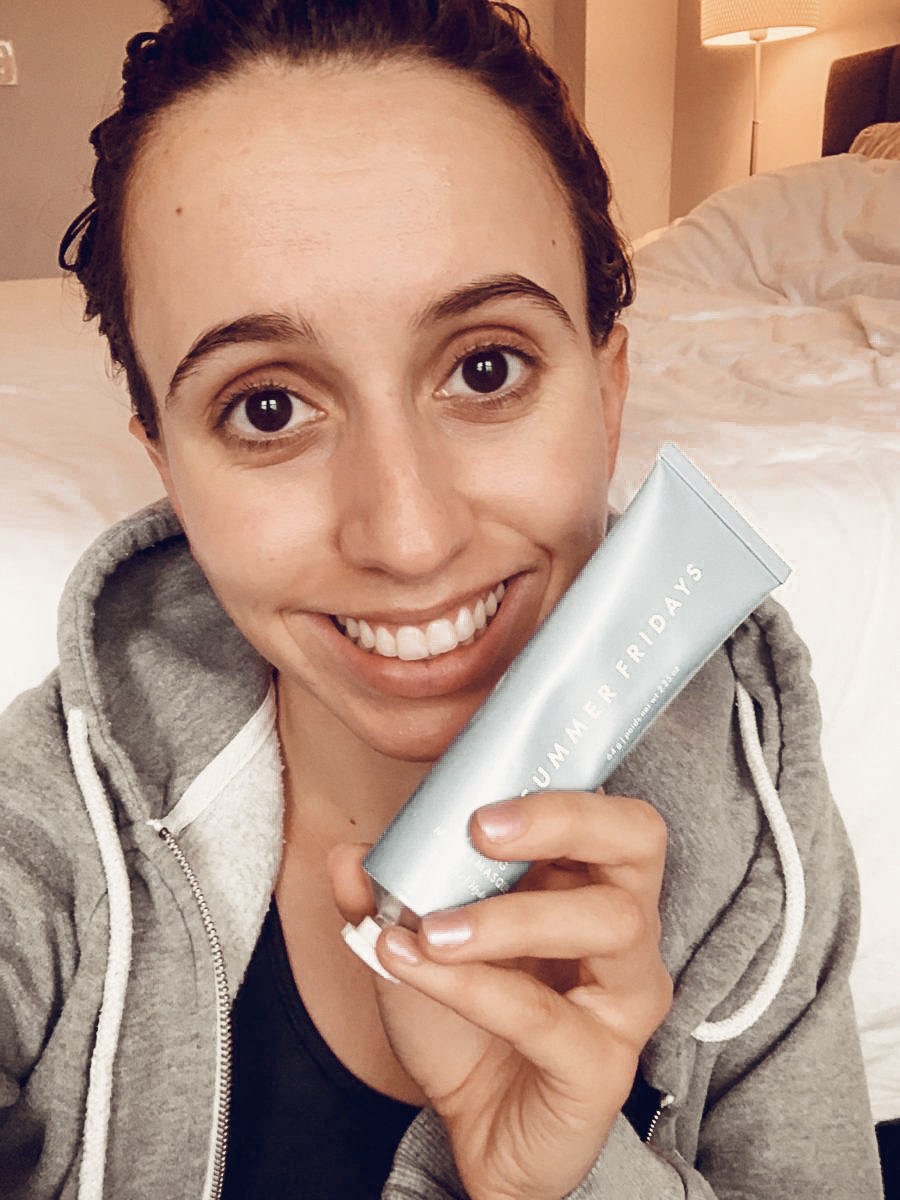 When I wake up in the morning, my skin is glowing!
Also, even though this product is a little pricier at $48, I've had this since last September (going on 8 months!) and it'll probably be another month before I have to replace it…which I most definitely will be doing!!
There's Power in the Plant-Based
As I was writing this, I realized almost all of my all time favorite products are completely vegan and cruelty free! There's some power in the plants, my friends!
If you're vegan or just trying to be more plant-based (like me), I hope this list is helpful! Let me know what your favorite vegan products are in the comments below.