Have you ever dealt with bumps, ingrown hairs, and annoying irritation after shaving? You probably weren't using the OUI Razor.
TBH, as someone who shaves every other day (and could shave every day), I thought irritation and shaving went hand-in-hand…accepting that the only way to avoid it was by waxing or sugaring.
When OUI generally gifted us a couple of their razors and blade refills, Claudia and I were BEYOND excited…to say the least. As a company that was founded on a mission to rid of shaving irritation without getting rid of the shaving, it sounded like a match made in heaven!
The OUI Razor is a single-blade "safety razor" that promises a smoother, closer shave without the irritation. The concept allows the blade to glide over the skin, removing the hair from the surface instead of pulling and tugging like a normal cartridge razor. In the end, the hair is less likely to get trapped under the skin as it grows back and you have less irritation.
Sounds great, right? But did it work for us?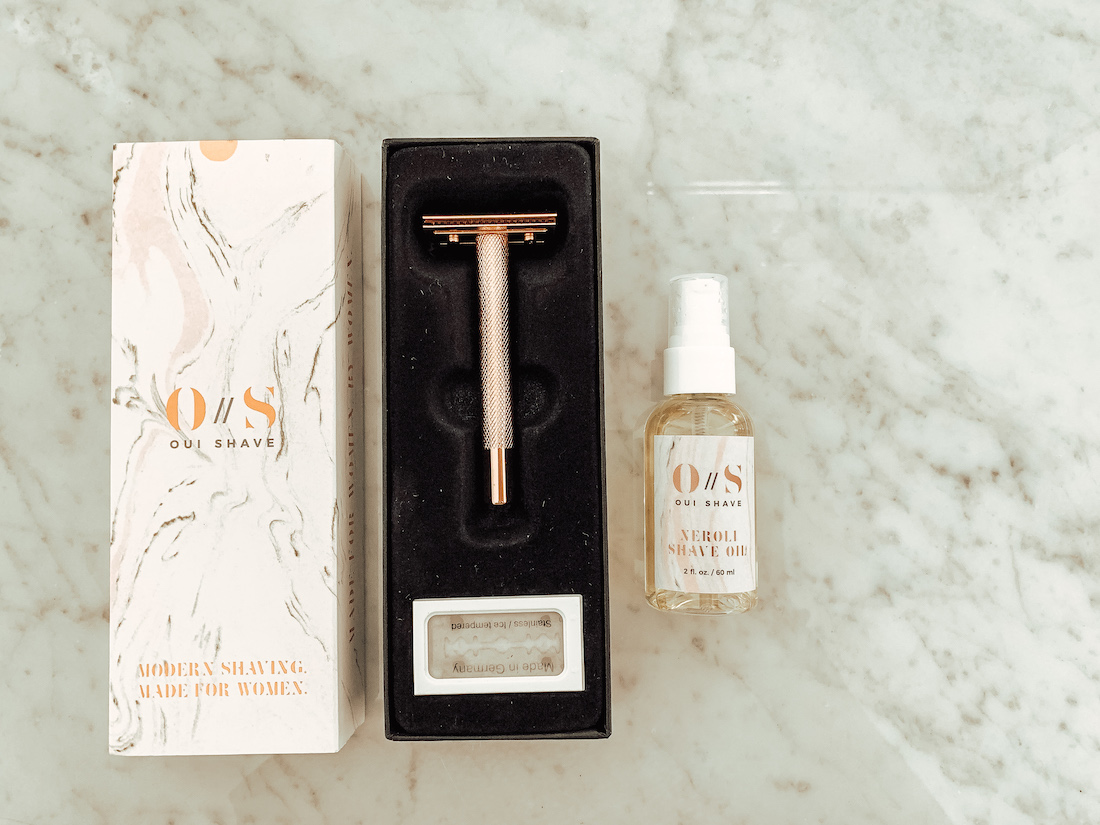 The Rundown
Product: OUI Razor & Neroli Shave Oil
Razor: $75
10 Blade Refills: $11
Shave Oil: $22
Perks: Eco-Friendly
How to Use the OUI Razor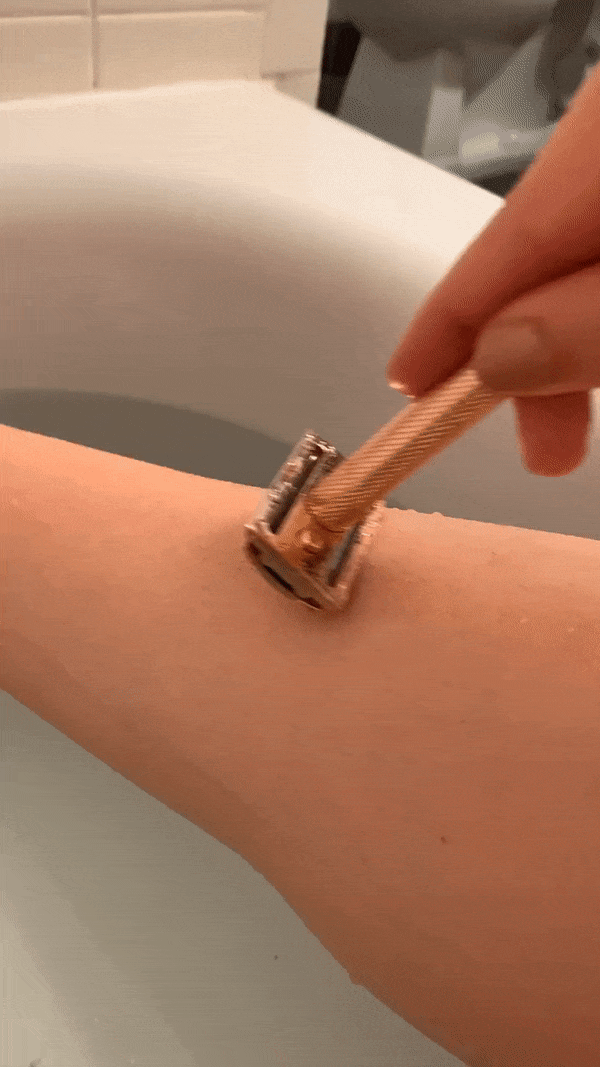 There is most definitely a learning curve when it comes to using this razor (or any safety razor for that matter). We have been a little spoiled with our favorite cartridge razors that move with the natural curves of our body without us having to think about it.
Using the OUI Razor requires a few tips and tricks:
Make sure you insert the blade! (One of us got in the shower and realized the blade wasn't already pre-loaded…oopsies!)
Apply oil to your skin (More to come on this!)
Hold the razor at a 30 degree angle to your skin.
Do not apply any pressure…only use the weight of the razor!
Use short, controlled strokes!
TBH, Claudia and I both were super nervous to use this for the first time. I mean, that's a lot to think about when you're used to just going with it, you know?!
The Pros and Cons of Using the OUI Razor
The first time we both used OUI, our initial thoughts went a little something like…
"Oh, WOW this razor is heavy! Oh geez, hopefully I don't cut myself loading this blade in. Phew, got the blade in. Okay, time to start shaving. Do I have the angle right?! Feels like it…maybe?! DON'T APPLY PRESSURE. Slow and steady! Short strokes!

Okay, hair is gone! This isn't as scary as we thought it was going to be."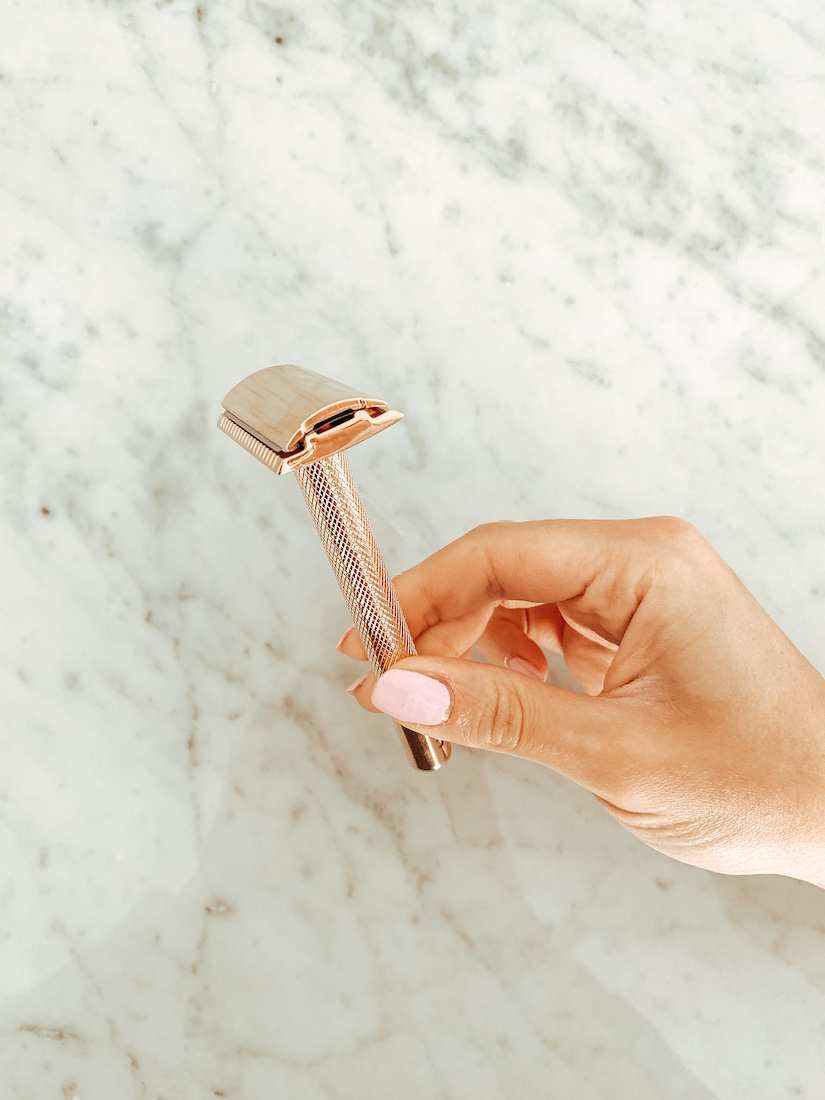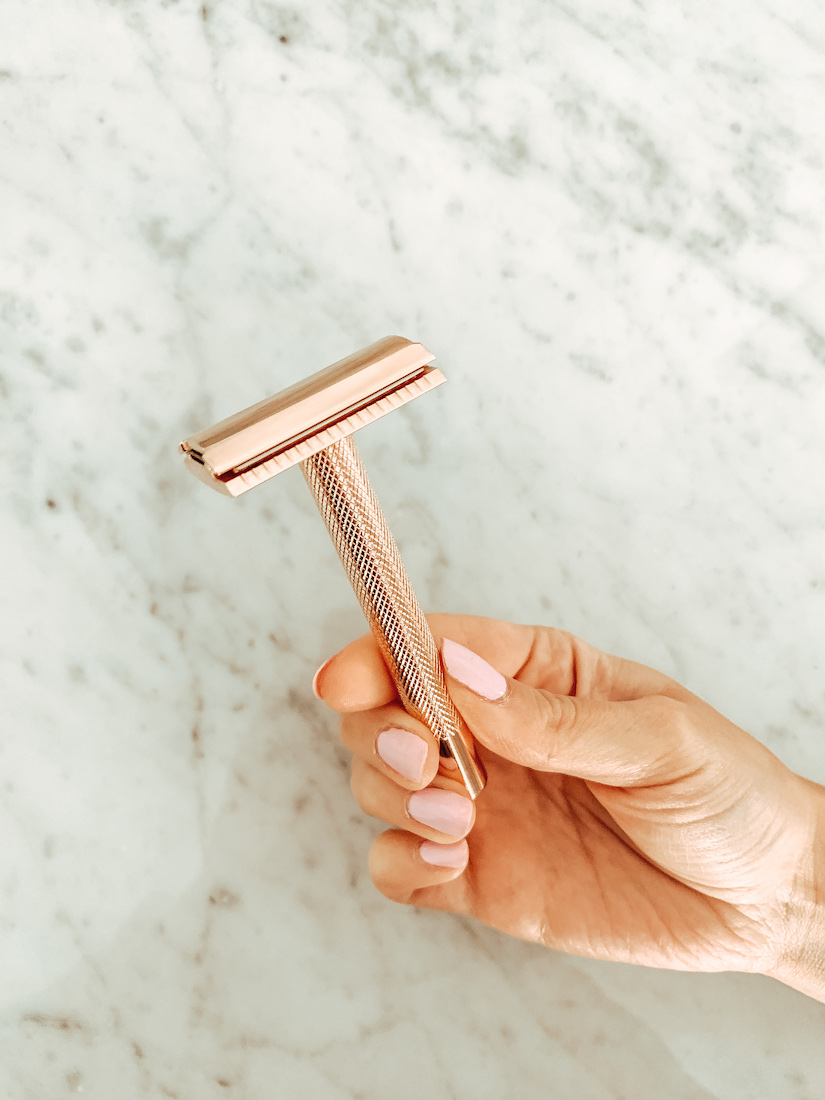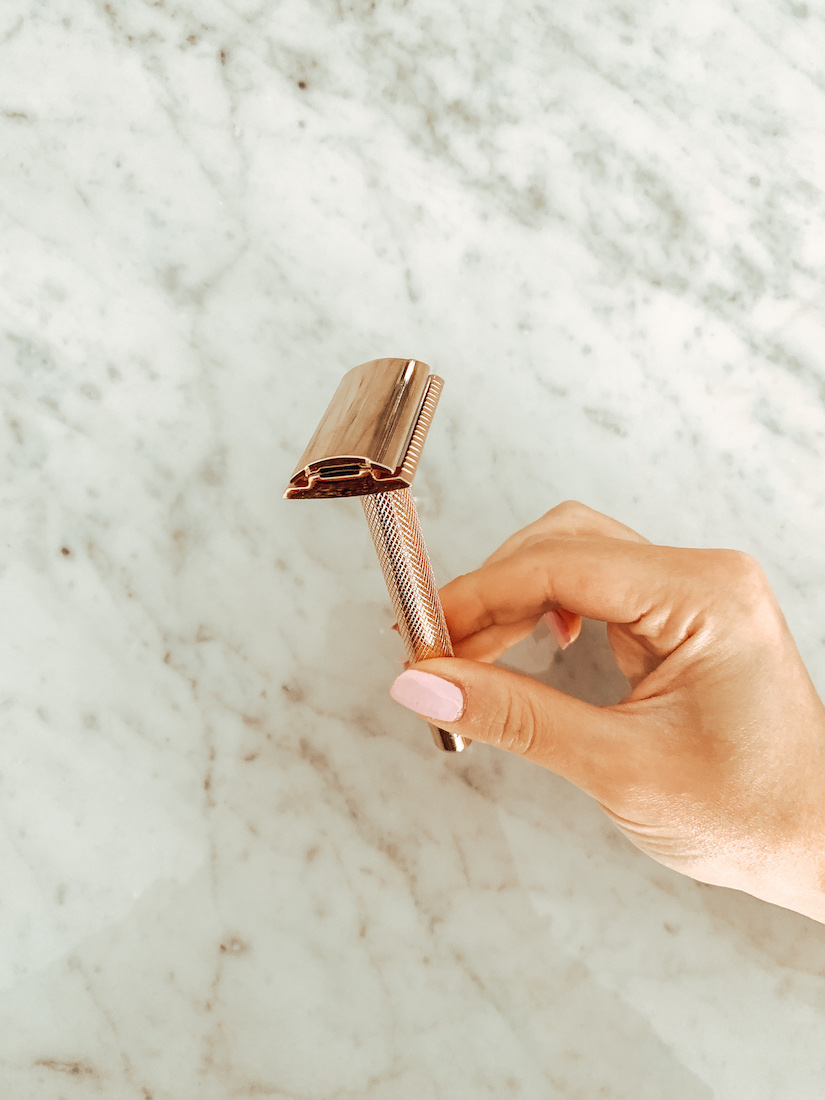 While we were able to get over our nerves within the first couple of shaves, we still haven't been able to increase our speed so much…so let's talk about that! The good and the bad…
Pros
Super luxurious! With the weight of the stainless steel and the rose gold finish, what's not to love?!
Less waste in the landfill. No more throwing away entire razors. Instead, just the blades are tossed (the box comes with a slot to put your used ones!)
Irritation is almost obsolete. We both noticed little-to-no irritation with using OUI. No itchiness, no bumps or redness!
Cons
Hard to get the angle just right all the time. I've noticed myself missing spots more than ever before, but I think it's really me just not always getting the angle right.
We haven't eliminated the need for our old razors. We both still need a normal razor when it comes time to shave our lady areas…if you know what I mean.
We both haven't been able to shave as quickly!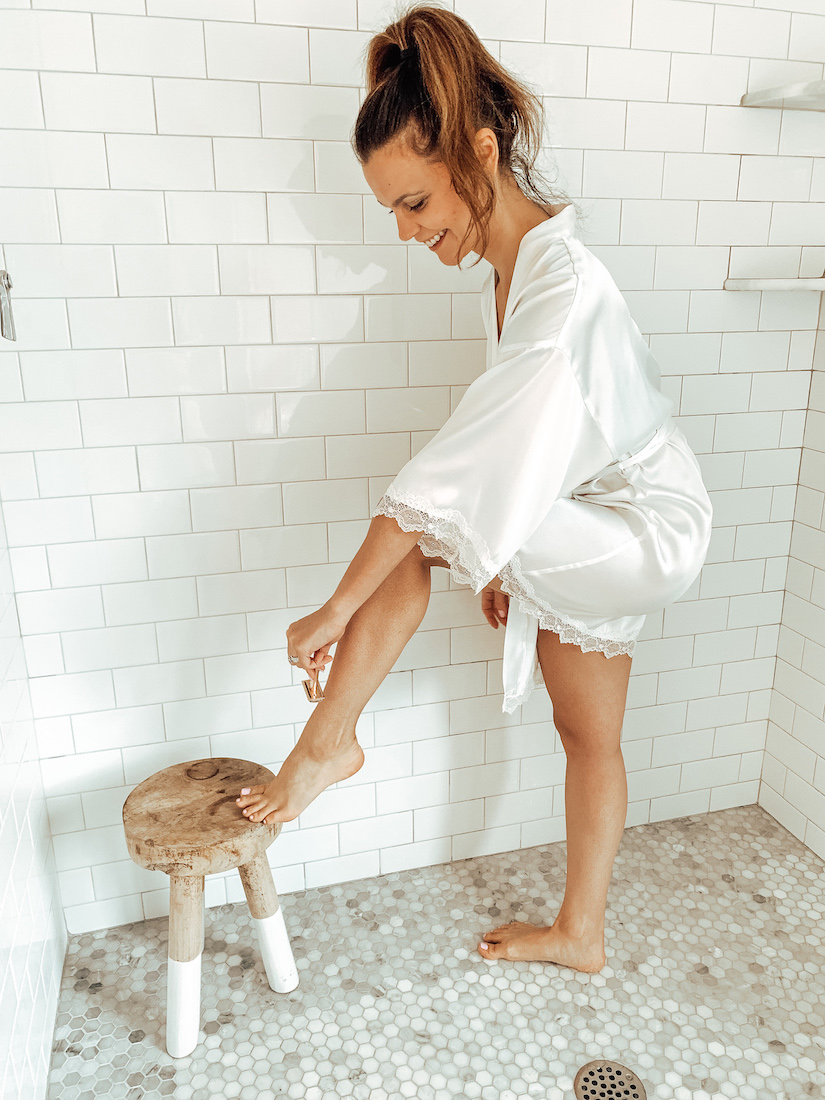 Our pros and cons are tied…three for each! We'll give you our final thoughts on the OUI Razor at the end, but first, let's talk about the game-changing Neroli Shave Oil.
Using the OUI Neroli Shave Oil
Omg why did no one ever tell us to use oil when shaving before?! This concept is a total game-changer for us.
I've never been a fan of using shaving cream because I always feel like it rinses off too quickly. With the oil, there's a layer of nourishing goodness protecting your skin…that doesn't simply rinse off with water! As you're shaving, you can see the razor pull up some of the oil with your hair, but when it's all said and done your skin is beyond hydrated!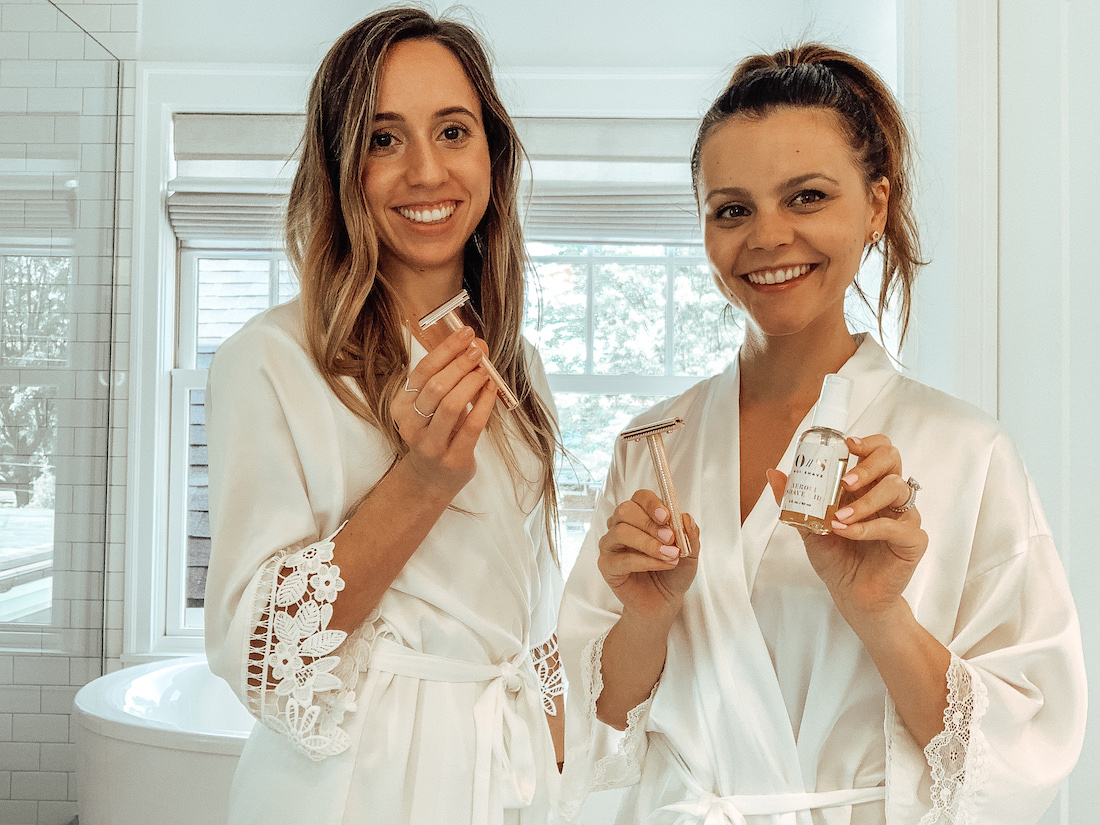 The OUI Neroli Shave Oil is chock full of amazing ingredients like Grapeseed Oil, Argan Oil, and Vitamin E (plus more!) that do wonders for the skin. I can always tell the difference when I use this compared to my normal body wash while shaving.
As soon as I get out of the shower, my skin isn't screaming for lotion. Instead, it's hydrated and glowy!
Our Final Thoughts on the OUI Razor + Neroli Shave Oil
UGH this part is so hard, you guys. We really love this razor for a lot of reasons…the luxurious feel, less irritation, and for sure the less waste! That said, some of those cons we mentioned above are pretty big.
The big one? We both still haven't let go of our normal razors, but we're not ready to give up OUI yet either. So…
Is the razor worth it? Maybe worth it.
Honestly, the answer to this depends on your goals…
Are you trying to be less wasteful? Worth it.
Do you only shave your legs and underarms? Worth it.
Do you only shave 1-2x per week? Worth it.
In the end, if it wasn't for the $75 upfront cost to buy the razor…I'd say everyone should try it! If you have the chance to get your hands on it, it's for sure worth the shot.
Is the shave oil worth it? Worth it.
We LOVE the shave oil. We can't imagine shaving without it anymore! What a difference in smoothness, hydratiion and all around nourishment! Who doesn't love glowy legs?!
Have you tried the OUI Razor or another safety razor? What are your thoughts?! Tell us below.