Have you jumped on the oil cleansing bandwagon yet?
We sure have! And honestly, neither of us can live without it anymore. Like, how did we ever actually wash our face without oil cleansing first?? GASP!
Thanks to oil cleansing, Sam and I both feel like we go to bed with super clean (yet still super nourished) skin at night. It's helped clear out our pores without totally stripping our skin of much-needed moisture.
Oil cleansing and double cleansing should be the first step in your nighttime skin care routine!
What is oil cleansing?
Oil cleansing is very simple: it's literally cleansing your skin using an oil-based cleanser. That's it! It might sound a little crazy because, why in the world would you want to clean your skin using oils?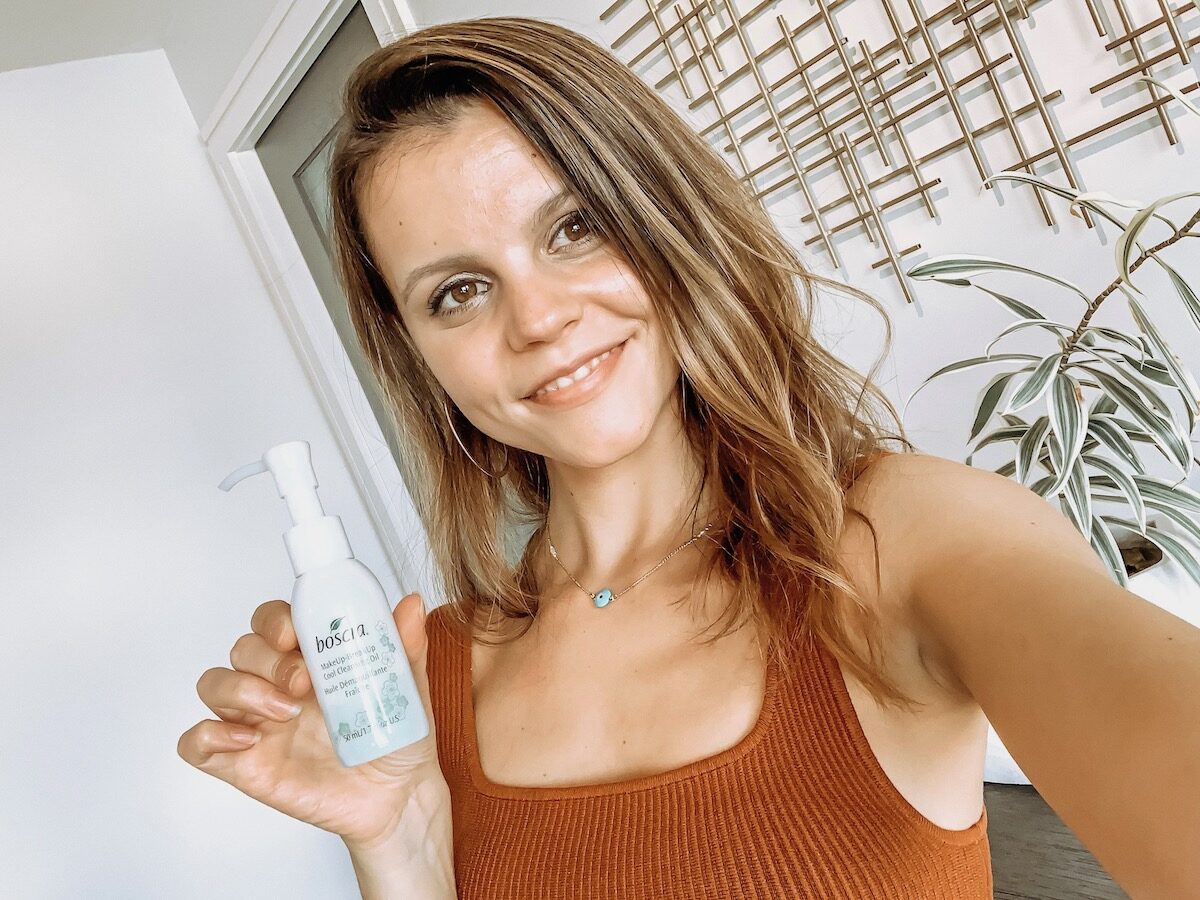 But the truth is that oils dissolve oils.
Remember in chemistry class when your teacher would say, "like dissolves like"? (Don't feel bad if you didn't remember because that clearly went in one ear and out the other for us too.) Well, same goes for oil!
Using good quality oils helps to clear your pores of build-up, dirt and bacteria without stripping your face of its essential nutrients.
Best of all, oil cleansing is good for ALL skin types! Dry, combo, oily, normal. You name it! There might be a period in the beginning where your skin is "detoxing"…a.k.a. you might see some breakouts. But after a month or so, your skin will be glowing!
You can either oil cleanse using raw oils like almond oil, hazelnut oil or olive oil, or you can buy oil-based cleansers like the ones we list below! The one oil we recommend you stay away from is coconut oil being that it is comedogenic, which means it can clog pores.
Our favorite oil cleansers: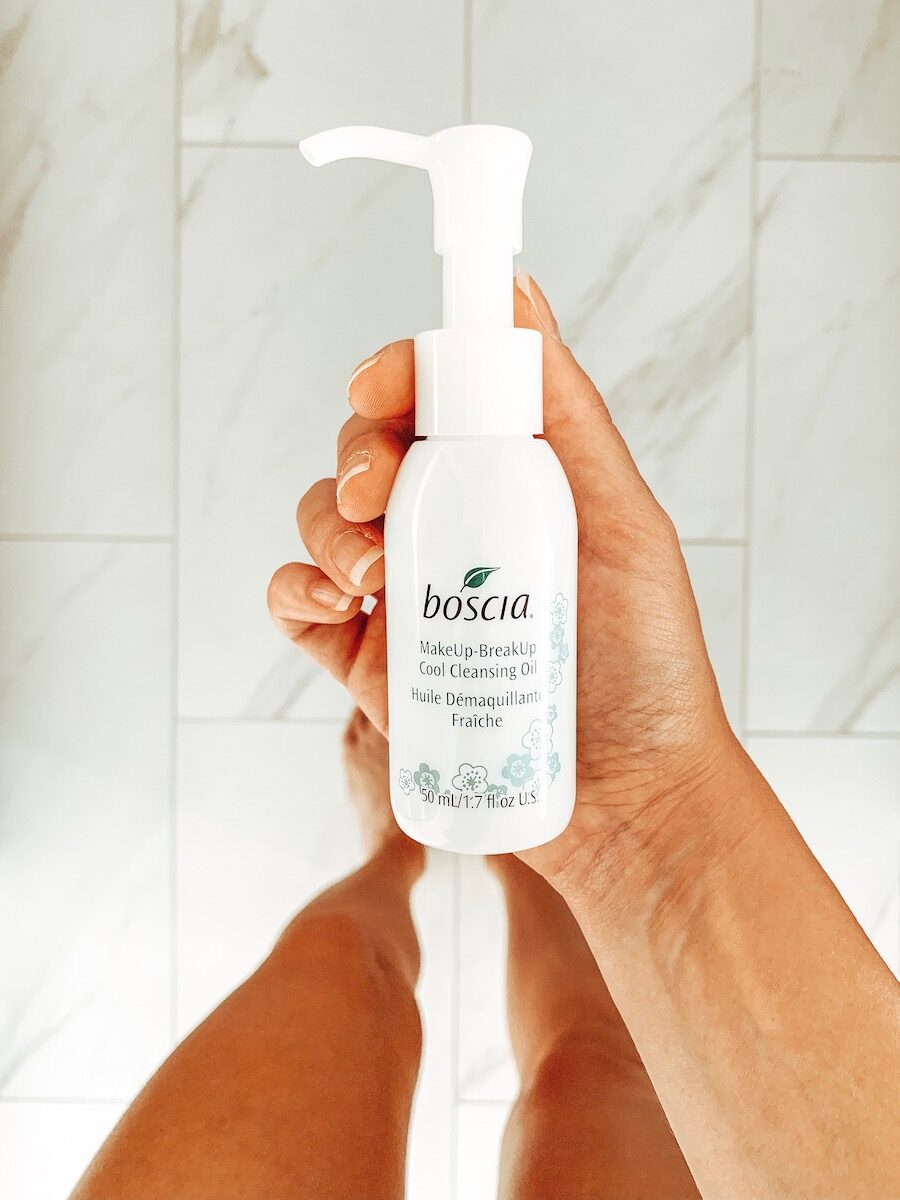 Boscia Makeup Breakup Cool Cleansing Oil
Price: $10 mini | $32 full
Shop: Ulta
Perks: Preservative Free | Free of artificial fragrance | Color Free | Gluten Free |Ethanol Alcohol Free | Paraben Free | SLS and SLES Free | Phthalate Free
---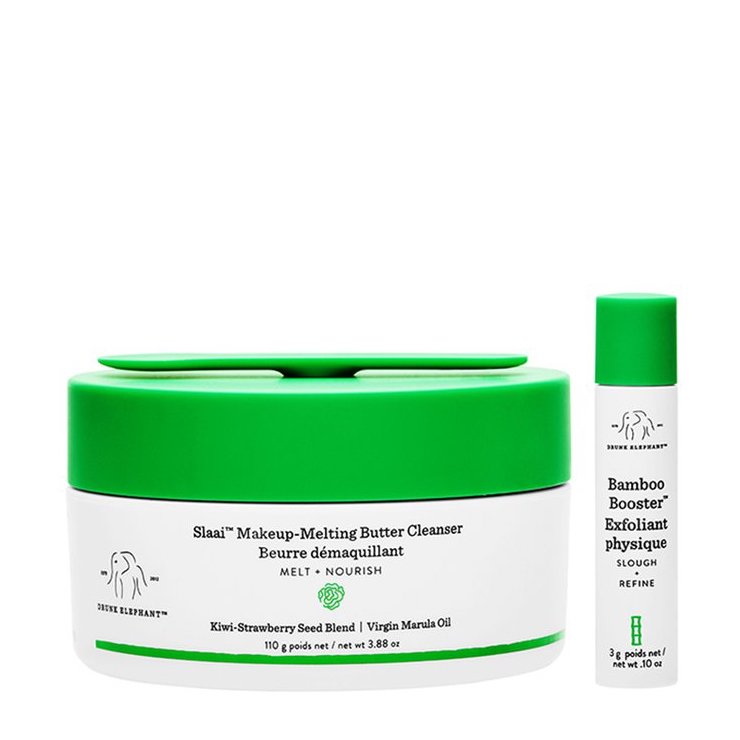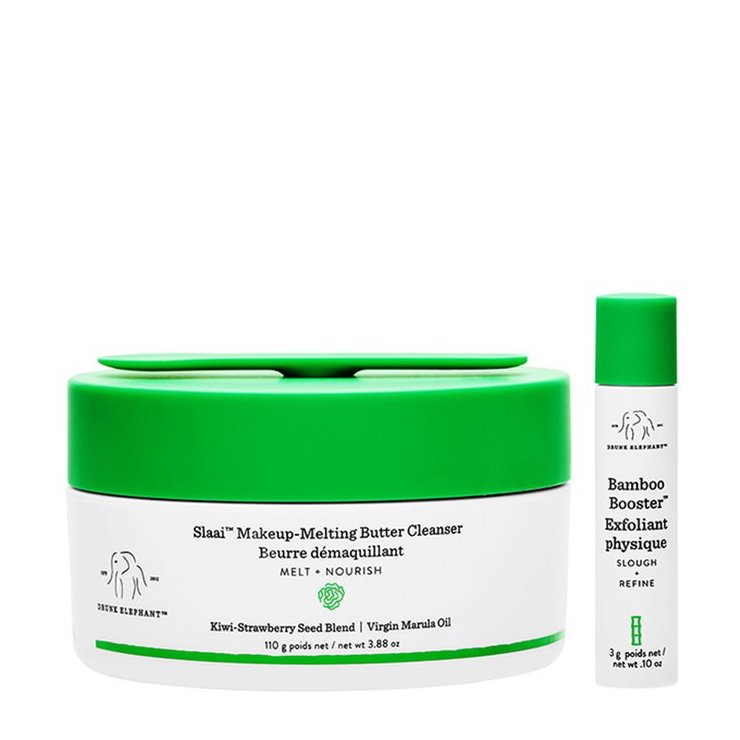 What is double cleansing?
The double cleanse originated in Korea as way to maintain clear skin. Sign us up! Basically, it means you wash your face in two steps: first with an oil-based cleanser and then with a water-based cleanser.
This second step is CRUCIAL people!
Oil cleansing is great at drawing out excess sebum, built-up SPF, and other pollutants while the water-based cleansing is better at getting rid of good ole' sweat and dirt. So you really do need both!
I like to follow up my oil cleanse with the La Roche-Posay Hydrating Cream Cleanser, and Sam likes to use her Mad Hippie Cream Cleanser.
Did we convert you into a double cleansing, oil loving babe yet?
Be sure to watch our YouTube video for a step-by-step tutorial if you're not convinced yet! And as always, comment below if you have any questions!