Are you gellin' yet?
Eye gels, lip gels, face gels, feet gels…beauty gels are everywhere! And we're not surprised. I mean, who doesn't want a quick fix for puffy eyes or dry skin? We sure as heck do! So naturally, we hopped on the Gel Train to see what the hype was all about.
One of the beauties (and dangers) of FabFitFun is the add-ons. Having the chance to add extra goodies to our boxes at discounted prices is kind of like Christmas morning for me and Sam. And when the team at FabFitFun suggested we try Patchology's 5 Minute Lip Gels, we were like…YES! Add to cart.
The Patchology Mission
Patchology has a whole slew of fun, gel products that keep to their mission of providing effective beauty products that deliver quick results. Being the millennials that we are, we love a quick turnaround…especially when it comes to beauty! We want products that work and work fast.
But did these Patchology Lip Gels deliver the results we were hoping for? Or are quick fixes really too good to be true?
---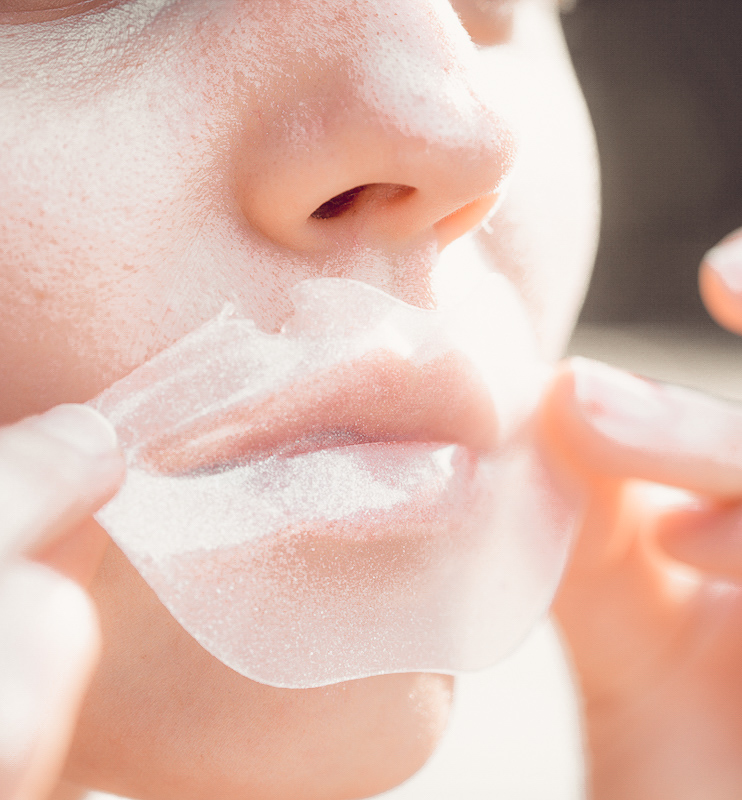 ---
Claudia's Experiment
I'm going to keep this one short and sweet, friends. This was a major NAY for me. Womp womp. I was so excited that Sam and I were finally going to experience the magic of gel treatments, and I was all for smooth, hydrated lips. But the Patchology Lip Gels were a serious let down.
First of all, the actual lip patch is HUGE! These are not meant to fit your lips comfortably, so you either have to lay down and let the gel rest on your face, or you have to hold it up to your lips for the full five minutes. Ain't nobody got time for that!
Second of all, the gel tastes super gross. Why in the world did I taste the gel, you ask? Well, the gel doesn't exactly dry quickly after you've ditched the humongo patch, and I happened to press my lips together to see how the gel felt. Next thing you know, I've got gel in my mouth…YUCK. Did you see that ingredients list above?! These patches are filled with so much stuff, I'm not surprised they were so nasty.
Get It Off, Get It Off, Get It OFF.
As soon as I tasted that gel, I ran straight to the bathroom to rinse my lips off. This obviously defeated the purpose of the whole thing, but I was desperate to get this stuff off.
Being that my lips are already pretty hydrated (thanks to our favorite lip balms), I wasn't expecting too much of change. But I was pretty excited to see what these gels could do to prep my lips for lipstick. Nobody wants those crusty-crusts out on the town!
Unfortunately, I didn't quite make it that far into the experimentation. Lucky for you, though, Sam did!
Sam's Experiment
I never thought there would be a real purpose for duck lips. Turns out, there's a serious use for them: keeping your Patchology Lip Gels on. Claudia's right, these things are awkward! So very large and so very funny looking, but once you get passed that, it's not so bad.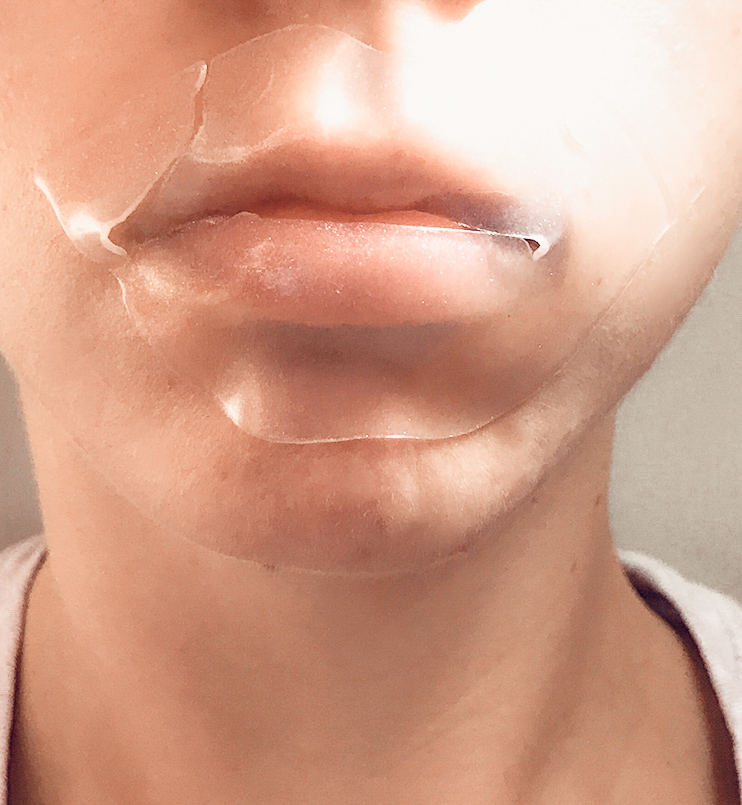 One perk: there's a slit in the middle to allow you to breathe through your mouth!
So, if you're like me, dealing with seasonal allergies, this is a MAJOR perk. Honestly, though, things started going downhill from there. Except one thing…I didn't end up with the gel in my mouth so I didn't have the nastayy experience that Claudia did. That didn't sound good at all.
Wait, What Just Happened?
So I did the thing. I waited 5 minutes and I didn't run to wash it off after (as much as I may have wanted to). Took a real close look at my lips pre and post-lip gels (you can get up close and personal with me in our Instagram storiestoday) and saw…wait for it…no difference!
Yep, after all that…I saw nothing. I'm someone who takes great care of my lips. Claudia can vouch for this: when we're at work I ALWAYS have lip balm sitting next to me…always. My lips are probably more moisturized than the average person. So with that, I don't think I needed the uber-boost of hydration.
(This product may be great for the person that has super dry lips and is in a pinch and needs to apply lipstick, but I can't vouch for that…I'm only guessing!)
Next Up, Lipstick
Patchology tells us we're supposed to use these gels as makeup/lipstick prep. So that's just what I did! Right after I took off the gels, I massaged the extra gel in and around my lips (as the package told me to) and once it was all absorbed, I grabbed my lipstick.
Next thing I know, there's little pieces of dead skin being rolled into my lipstick…(pretty sight, I know).
So I can only guess here, but the serum must've picked up the little bits of dead skin I had on my lips and it made for a less-than-perfect lipstick application. In my experience, this product is not great for pre-lipstick application. Not one bit. So what is it good for? I honestly don't know.