Let's be real…when's the last time you cleaned those makeup brushes? What about those sponge applicators? Or if you have cleaned them (overachievers!), did you feel like they were even all that clean afterwards? No matter how many times you soap and rise, those brushes still manage to hold on to stubborn clumps of makeup. Yuck!
We recently turned to just using our fingers for makeup application. It's easy and less germy than using and re-using brushes and sponges day after day. But our fingers can be dirty too! Luckily, a magical little silicone applicator dropped into our lives and everything changed forever. MakeupDrop, the original silicone beauty applicator, is here to soothe your makeup and skincare application woes.
So did we become avid MakeupDroppers? Or did we turn back to our trusty finger painting?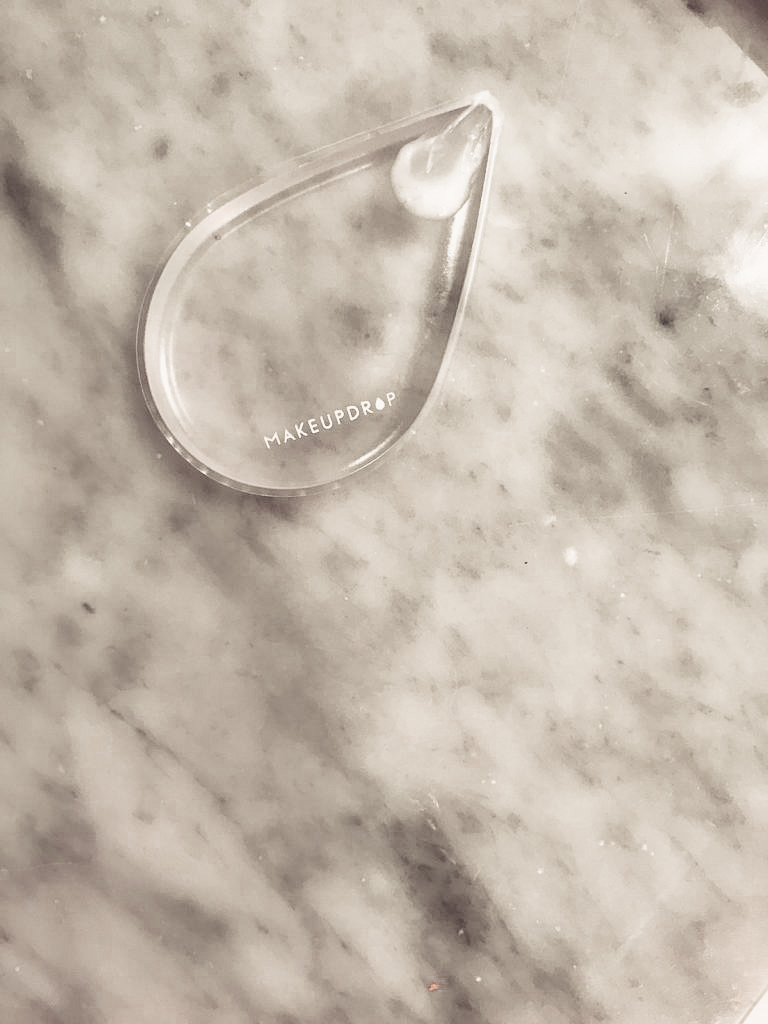 The Rundown
Product: MakeupDrop
Retail Price: $20
Where to buy: Makeup Drop website or at Marissa Collections (where you don't pay sales tax!)
Perks: No Questions Asked Return Policy | Designed in the USA | Wallet-Friendly | Free Shipping on US Orders
Sam's Experimentation
I've experimented with all the beauty applicator options…sponges, brushes, and my fingers! Honestly, there are obvious cons with all of them. Sponges soak up all the product before I can even get it on my face and they're a pain in the you-know-what to clean! Brushes are great for powders (and let's be real, they always will be) but I always forget to clean them resulting in breakouts. TBH, I've had the most success with my fingers, especially with my Glossier Perfecting Skin Tint and Stretch Concealer, but I end up washing my hands between every application.
I've been on the hunt for something better for what seems like forever…apparently I wasn't the only one!
Welcome to My Routine, MakeupDrop!
My first time using the MakeupDrop I started with my Glossier Perfecting Skin Tint. The first thing I noticed was it made it really easy to spread the product evenly throughout my face, but it wasn't great at blending it in. I still needed to use my fingers to dab that tint to perfection! Realizing I still needed my fingers, I had lost all hope on MakeupDrop.
The best thing, though, was when I went to wash the MakeupDrop off before I put it away. I just ran it under some warm water and POOF! It was clean. I've never experienced an easier cleaning process in my life!
Second Chances
Knowing the cleaning process was an absolute breeze and loving that the MakeupDrop didn't absorb all of my product, I was ready to give it a second chance. After all, first impressions aren't always the greatest.
I knew I had to change things up, though. So I thought to myself, "What part of my routine could I manage to save some pennies on?" … Yep, you guessed it: skin care. Skin care is expensive and I hate the thought of my fingers using up some of my precious cleansers, serums, moisturizers and primers!
So I grabbed my skin care essentials and put them to the MakeupDrop test. The results? I was instantly sold.
Tell Me More
Why am I sold on MakeupDrop for skin care, you ask? Do yourself a favor and get the MakeupDrop simply for applying moisturizers and serums. It spreads your precious products evenly all over your face and allows for complete absorption to where it matters most: your face, not your fingers!
As winter is approaching, I can't afford to waste a drop of my moisturizers so thank you, MakeupDrop, for saving my needy skin!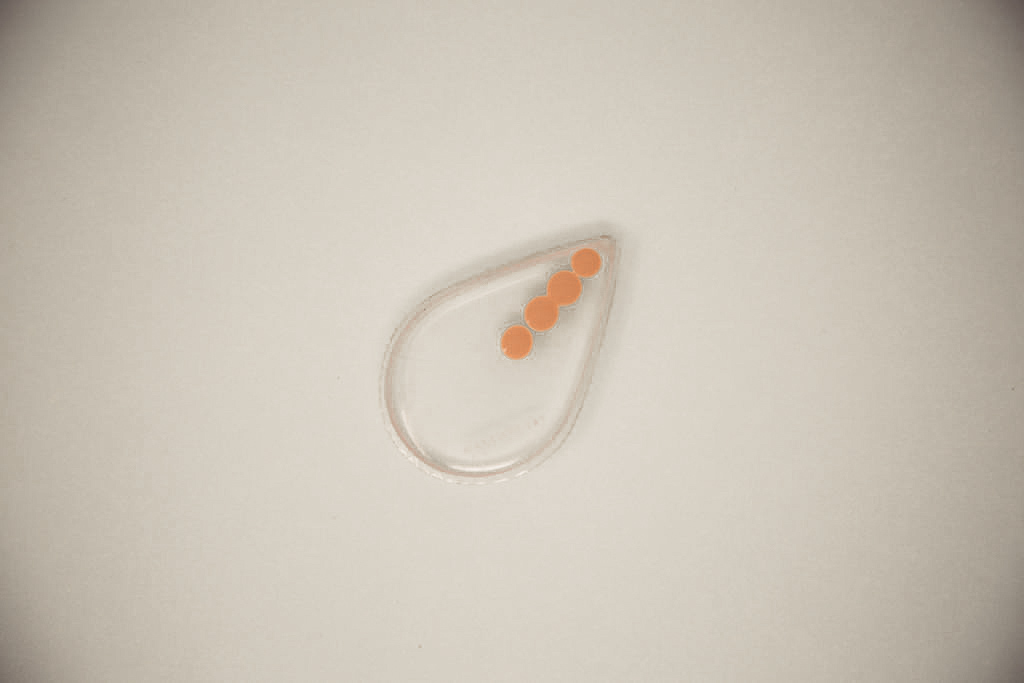 Claudia's Experimentation
I was an avid Beauty Blender fan before I realized the nastiness that comes with using a sponge to apply makeup…talk about germs! And the same goes for brushes. No matter how many times I cleaned them, I could never get all the makeup off. Even though sponges and brushes are really great at applying and blending makeup, I just couldn't handle how difficult it was to keep them clean. And the last thing I wanted to deal with was unnecessary breakouts from dirty applicator tools. So to the trash they went!
From Finger Painting to MakeupDrop
After ditching my Beauty Blender and most makeup brushes (still use a bronzer brush!), I opted for my fingers. Nothing better than tactile touch to truly blend in your makeup! But once again, having to wash my hands after applying my Tinted Moisturizer and Concealer was getting to be a pain. Basically, I was ready and willing to try a new technique.
I ordered MakeupDrop as an add-on to my Fall FabFitFun box and boy am I glad I did! This little silicone magic drop somehow takes a tiny bit of makeup and spreads it out evenly all over my face. I love the fact that I barely have to use any product to get a smooth, clean finish. All it takes is 3 drops of Perfecting Skin Tint and BOOM! My face is nice and even.
How To Use The MakeupDrop
It's super easy!
Put about 3-4 drops of your favorite tinted moisturizer or foundation on the Drop.
Dab the MakeupDrop on your forehead, cheeks, nose and chin one time to get a little bit of makeup all over your face.
Blend away! I like to first spread the makeup all over and then dab lightly until it's blended in.
Now it's time to clean the Drop. Simply run the applicator under water and remove the residual makeup with your fingers. I like to use a little bit of mild soap to make sure it all comes off.
Dry the MakeupDrop with a paper towel and you're DONE.
Applying your makeup and keeping your tools clean has literally never been easier.
The Final Verdict
Now that I've incorporated MakeupDrop into my routine, I don't think I can go back! To be honest, though, there are pros and cons to using the Drop versus just your fingers.
Even though the MakeupDrop does an amazing job and spreading out your makeup and truly making use of every single drop (pun intended), it does not fully blend into your skin as well as when you use your fingers. Something about that skin-to-skin contact really is magical!
However, MakeupDrop doesn't leave fingerprints behind. Big plus! And, of course, is much more sanitary than using your fingers. Even bigger plus!
All in all, I think I'll stick to using my handy little Drop for base makeup but will continue to use my fingers for blush and a brush for my bronzer.
The Results
The beauty of a great product is finding multiple uses for unique situations. I may have not loved using the MakeupDrop for makeup application, but Claudia did (yay!). Meanwhile, Claudia may have not loved it for skin care products, but I sure did!
The greatest thing about the MakeupDrop is there's no wrong way to use it! Not only that, but it helps you pinch those pennies by using less product and fewer makeup applicators! Obviously, this little #COmusthave is receiving a 8/10!