Our latest obsession with Good Molecules is very real.
As soon as we completed our experiment with The Ordinary, Sam and I decided to give their competitor brand, Good Molecules, a try! The team at Beautylish had reached out to us a few months back asking if we would give their new, clean, affordable skincare line a try…and of course, we couldn't say no.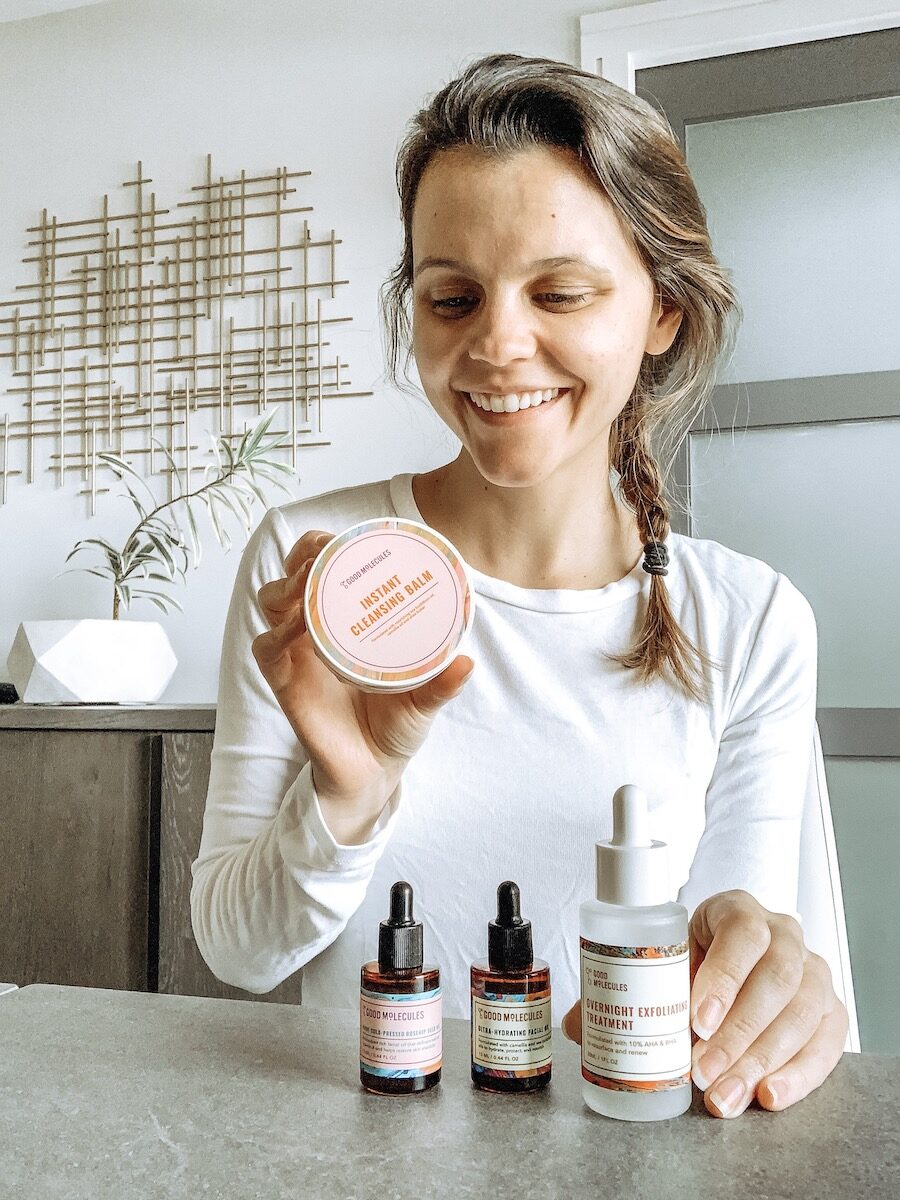 Products we Tested:
Instant Cleansing Balm
Overnight Exfoliating Treatment
Niacinamide Brightening Toner
Niacinamide Serum
Ultra-Hydrating Facial Oil
Rosehip Facial Oil
Pineapple Exfoliating Powder
Rosewater Daily Cleansing Gel
Good Molecules offers a limited line of simple, yet effective skincare products at VERY affordable prices. They work directly with top labs in order to create products that actually target specific skincare issues without the traditional retail markup.
Check out our product rundowns below to see which Good Molecules products are worth it…and which are not. And be sure to scroll all the way to end to see our Good Molecules vs. The Ordinary breakdown!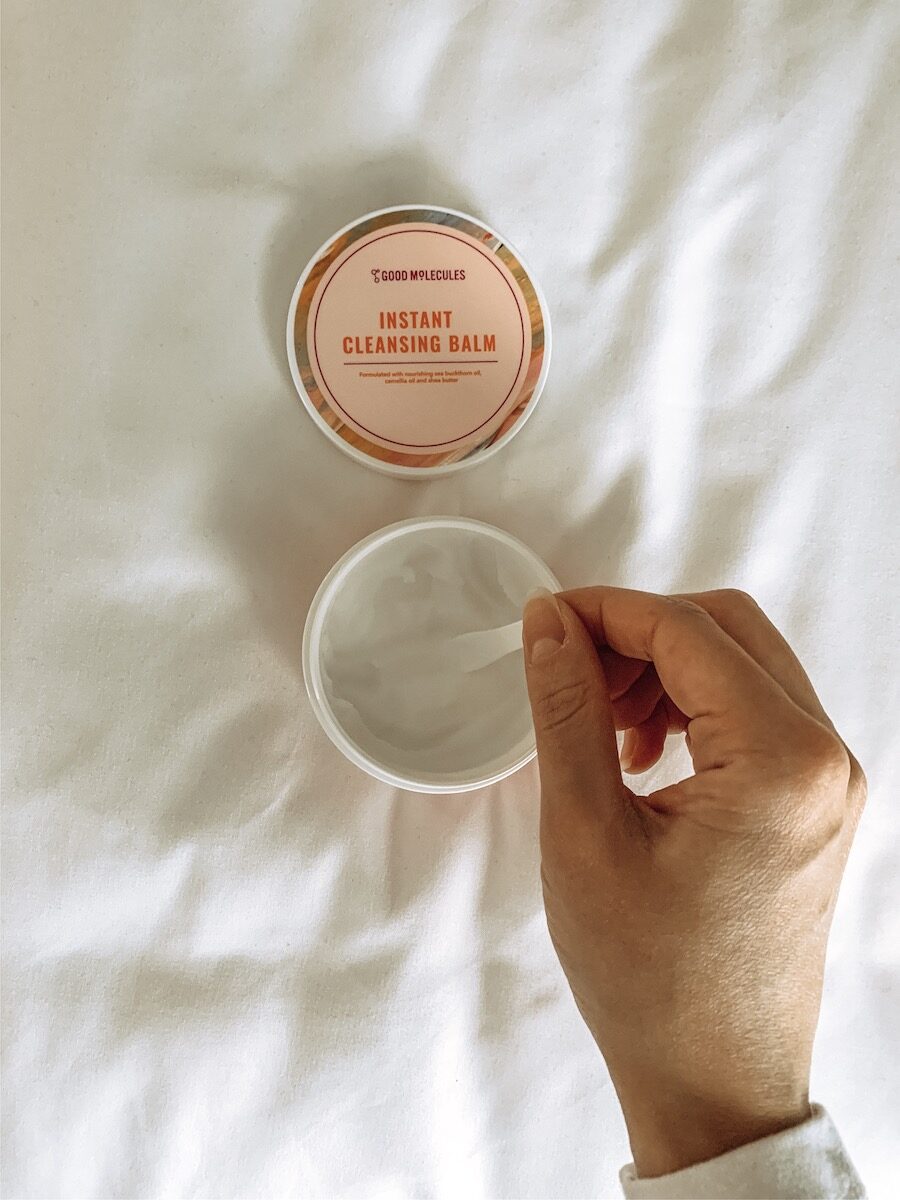 Instant Cleansing Balm
Price: $15
Key Ingredients: sea buckthorn oil, camellia oil, and shea butter
O.M.G guys…Sam and I are both obsessed with this cleansing balm! It's buttery, easy to apply, smells delicious and lasts a looong time. It even comes with a little spoon to make the application process and mess-free as possible. We both agree that this Good Molecules Instant Cleansing Balm does a great job at taking our makeup off at the end of the day, and it doesn't strip our skin of moisture. Follow it up with a gentle water-based cleanser at night and you're good to go!
Pro Tip: If you've never used a cleansing balm or oil, be sure to watch our how-to video!
Worth it? Worth it.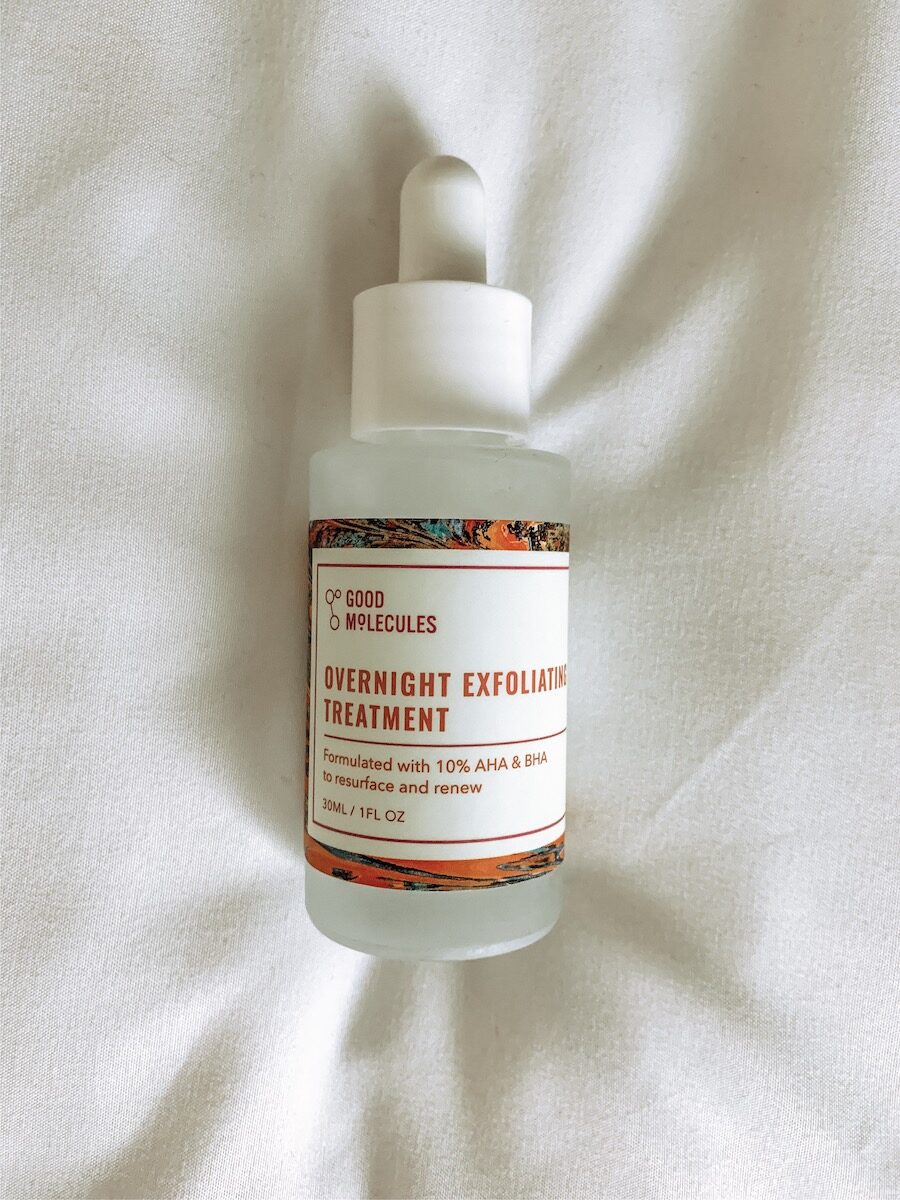 Overnight Exfoliating Treatment
Price: $6
Key Ingredients: 10% alpha and beta hydroxy acids
This product was a serious GAME CHANGER for me. We're talking less breakouts, smoother texture and tons of glow. I think having a combination of AHAs and BHAs in one serum was the biggest difference for me. In the past, I had really only focused on using toners with glycolic acid, but adding in salicylic acid to this serum was key! I've been using the Overnight Exfoliating Treatment three times a week for a couple of months and have had NO MAJOR BREAKOUTS. Yup, you read that right! And for $6?? It doesn't get much better.
Worth it? Worth it.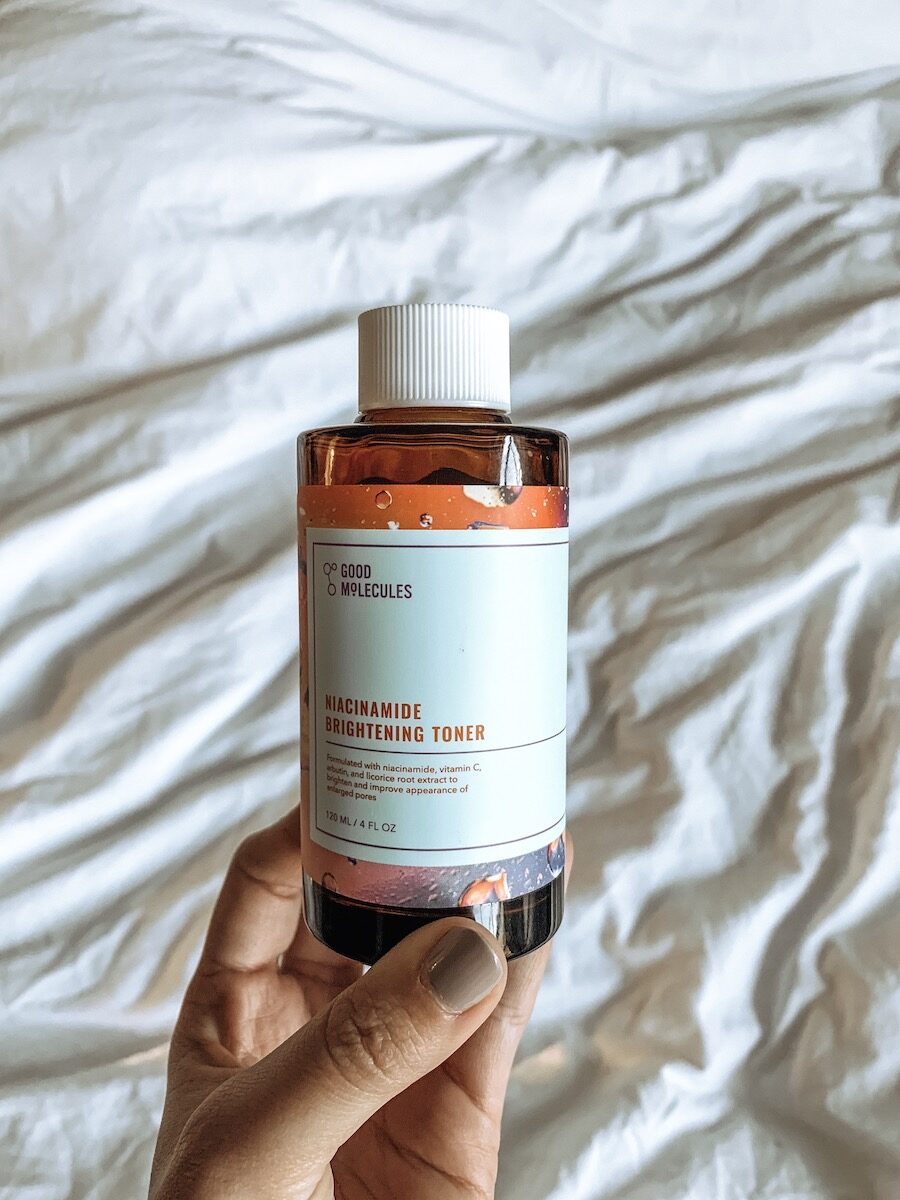 Niacinamide Brightening Toner
Price: $14
Key Ingredients: niacinamide, vitamin C, arbutin and licorice root extract
Incorporate this product into your AM skincare routine and you'll see serious results…I promise! This toner has really made a difference in my overall complexion. While my complexion isn't perfect (and I don't think it ever will be), this powerhouse of niacinamide and vitamin c has helped alleviate unevenness and texture issues big time! I wasn't sure I was going to love the non-spray application, but this toner is a little thicker (but still watery) and it spreads so well! A little goes a long way and I absolutely love it.
Worth it? Worth it.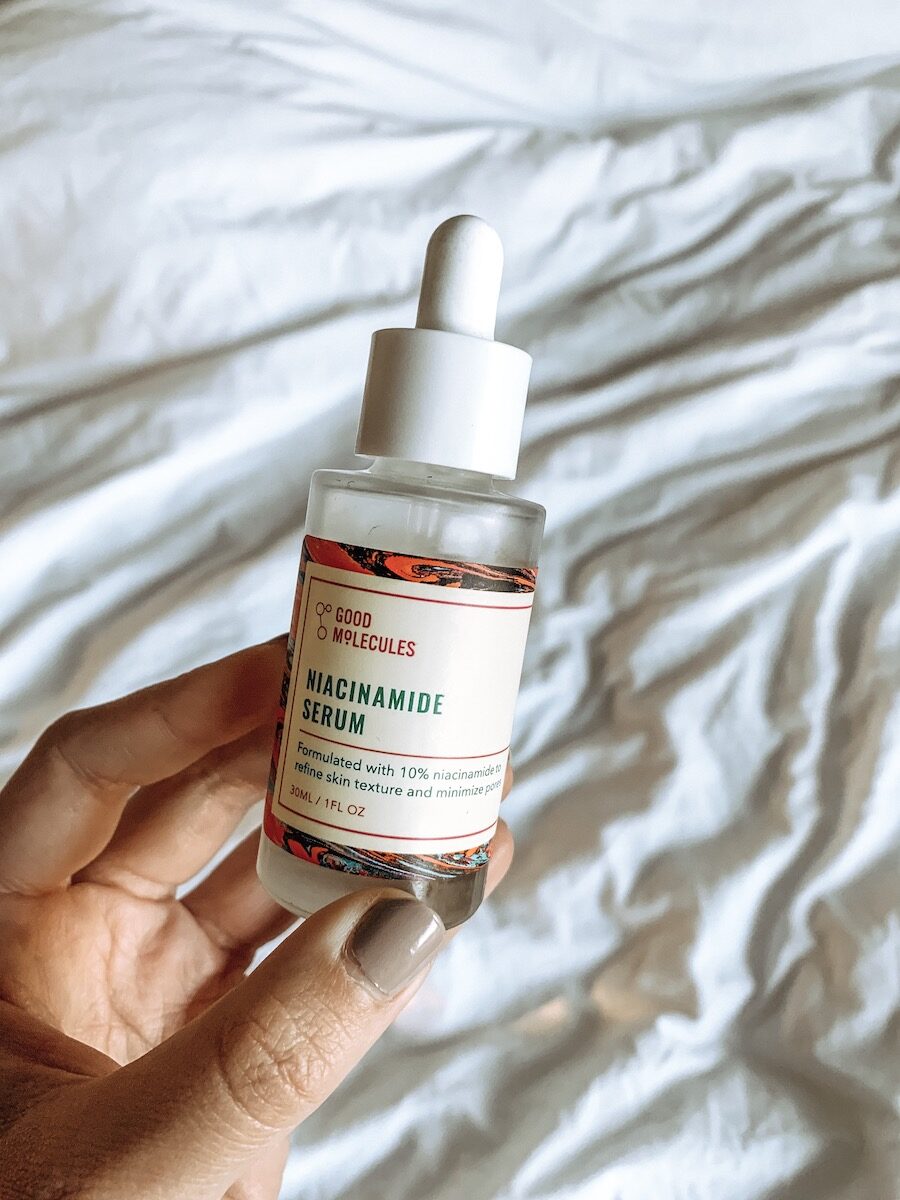 Niacinamide Serum
Price: $6
Key Ingredients: 10% Niacinamide
If you haven't experimented with niacinamide before, it's time! Niacinamide is a powerhouse for texture, pores, and overall complexion. Let me tell you, I went a month or two without any niacinamide in my routine and it was not pretty. I use this serum only at night (since the toner has niacinamide as well and I use it in the morning) and with just one use I noticed MAJOR changes. I woke up with soft, bright skin. So you can imagine, the more I used it, the better my skin was! Oh and for $6? You better believe this serum has a permanent spot in my routine!
Worth it? Worth it.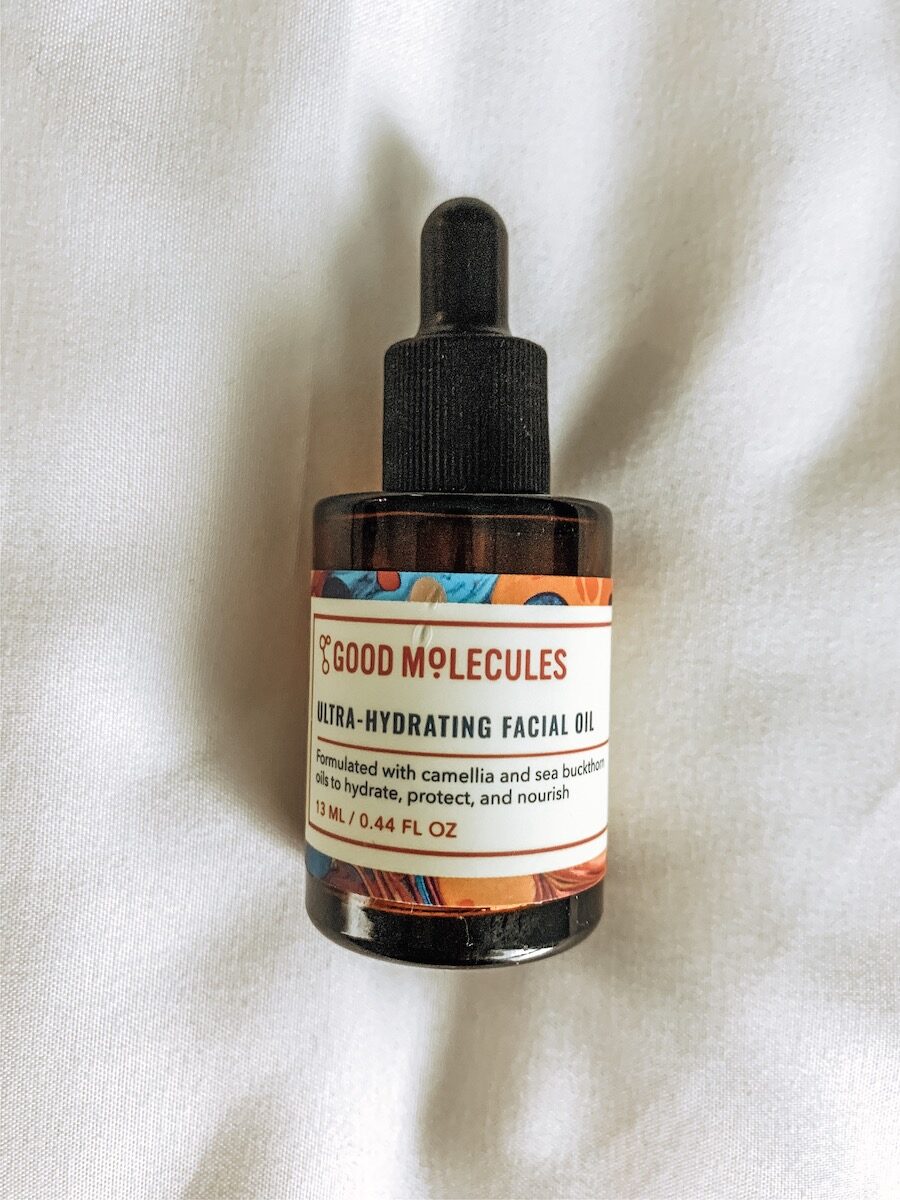 Ultra-Hydrating Facial Oil
Every night for the past couple of months, I've mixed three drops of this oil with my go-to Sephora All Day Hydrator cream and wake up with supple, glowing skin. Both the camellia and sea buckthorn oils are meant to calm the skin without clogging your pores, so this Ultra-Hydrating Facial Oil is the best of both worlds! So far, it's one of the only oils that my skin has actually reacted well to. So if you're new to oils and are worried about how your skin will react, I highly recommend you start with this one. It's gentle yet very hydrating!
Worth it? Worth it.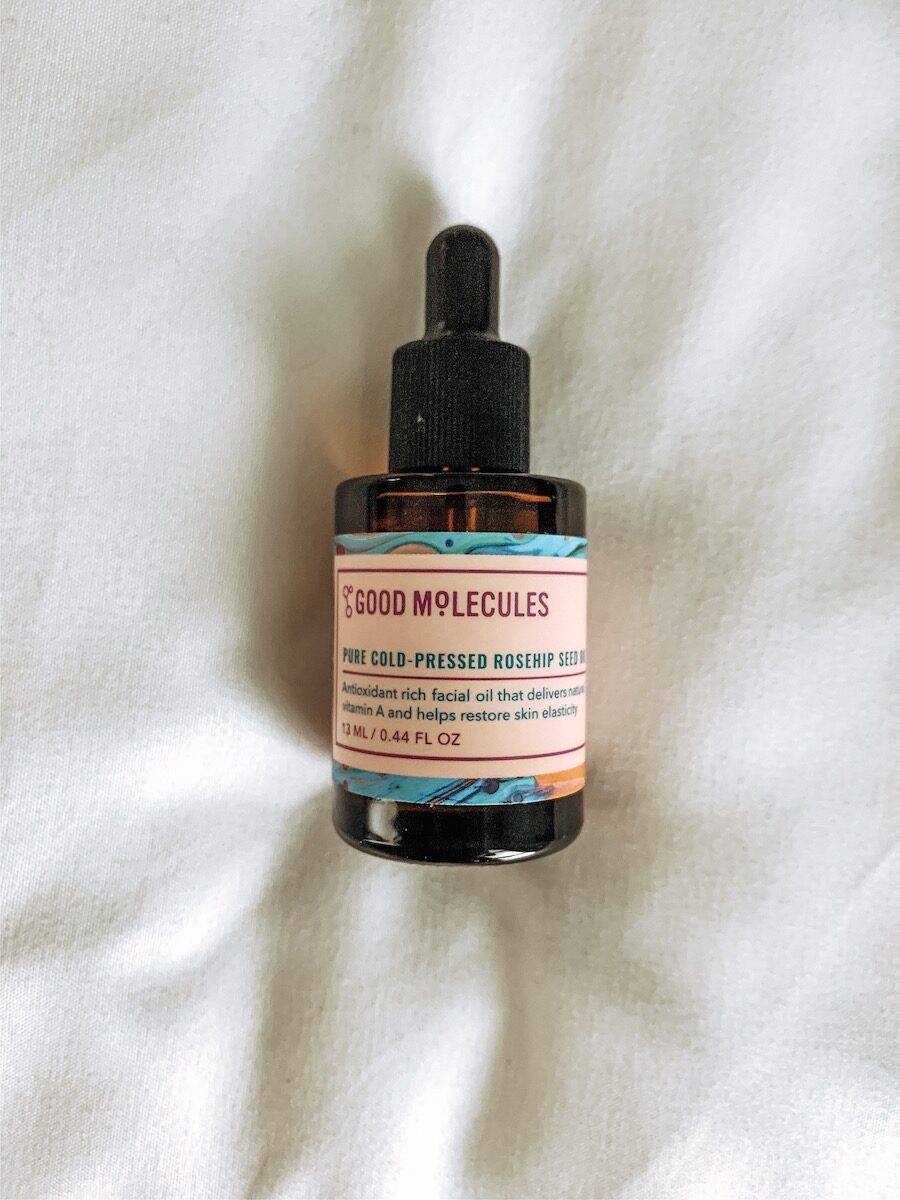 Pure Cold-Pressed Rosehip Seed Oil
Price: $10
Key Ingredients: sustainably sourced, cold-pressed rosehip seed oil
First off, rosehip oil is great for minimizing scars and hyperpigmentation left over from acne…which is exactly what I need right now! It's a natural source of vitamin C, Provitamin A (a natural derivative of retinol), and essential fatty acids that help promote elasticity. Not to mention, Good Molecules is working hard to promote fair-trade practices when it comes to sourcing ingredients, so this is a win-win situation! We both ended up loving this rosehip oil. It doesn't clog up our pores, leaves our skin hydrated, and is helping to reduce spots and marks from old breakouts.
Worth it? Worth it.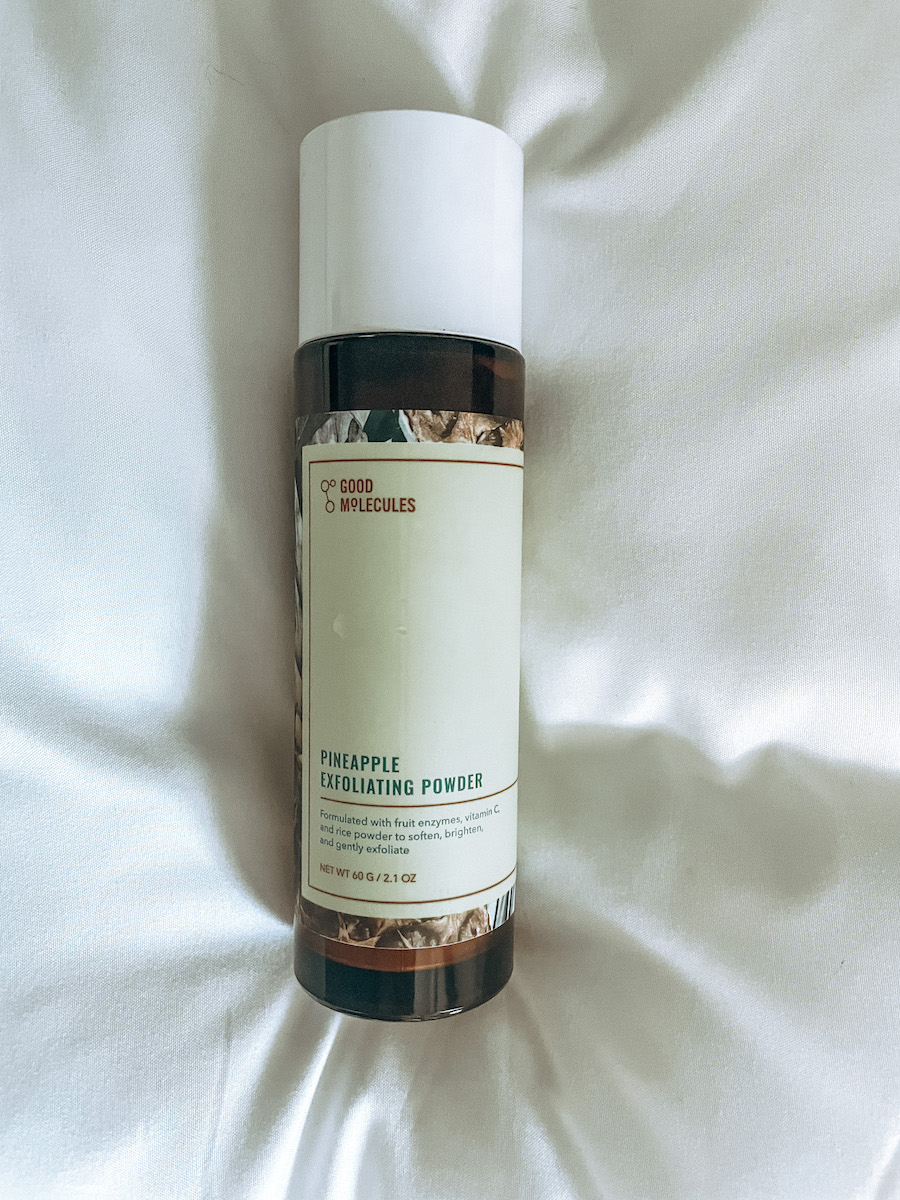 Pineapple Exfoliating Powder
Price: $16
Key Ingredients: pineapple and kiwi enzymes, vitamin C, and rice powder
Sam and I both LOVED this Pineapple Exfoliating Powder! It is very gentle on the skin, but you can still feel it getting that layer of dead skin cells off your face. If you're into physical exfoliators, we highly recommend you give this one a try. It's so gentle you can use it up to four times a week! We recommend starting with two days a week to see how your skin reacts.
Worth it? Worth it.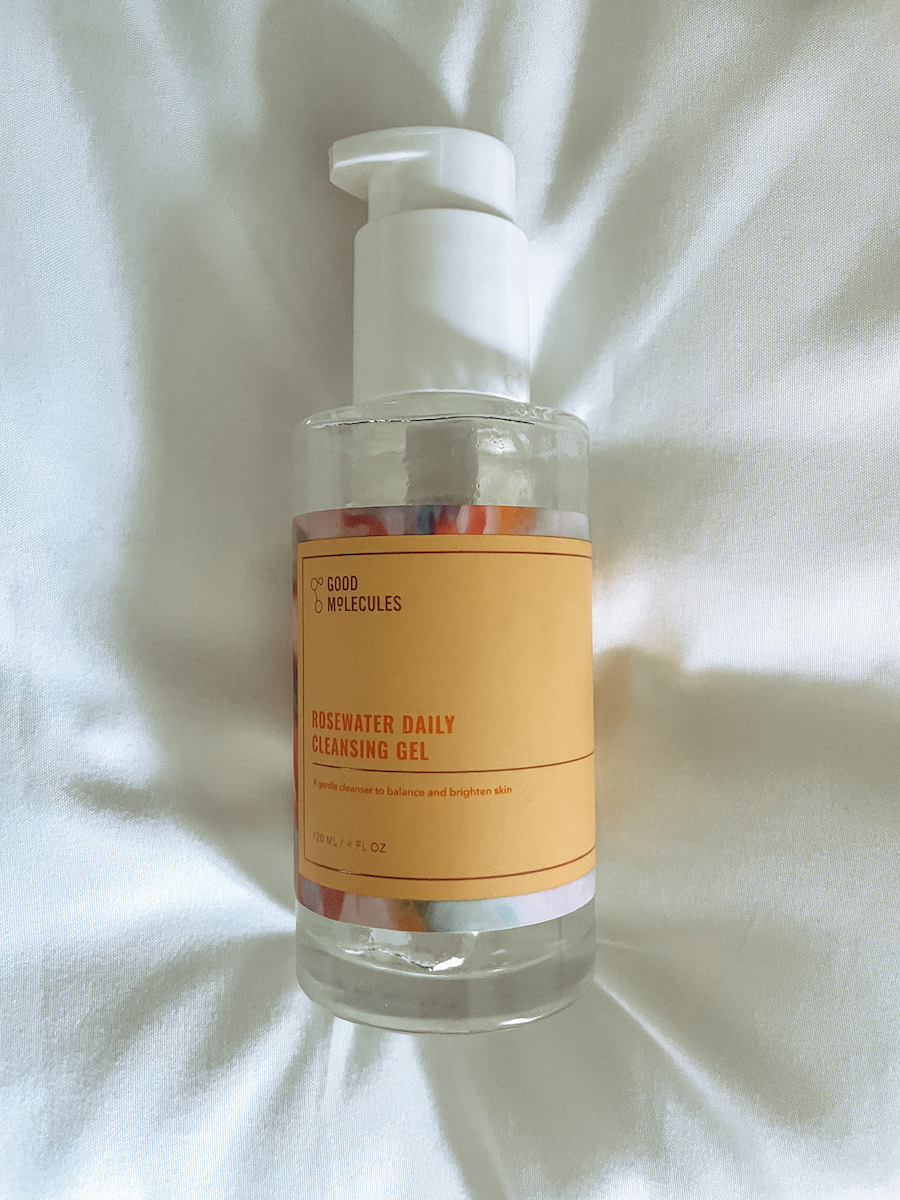 Rosewater Daily Cleansing Gel
Price: $12
Key Ingredients: rosewater and pineapple extract
If you like foaming cleansers, you should definitely give this Rosewater Daily Cleansing Gel a try. We both prefer non-foaming cleansers, which is why we won't be re-purchasing this one. However, if you like foam, then this is a really good quality cleanser for the price! It doesn't dry your skin out and leaves NOTHING behind. If you double cleanse with the Instant Cleansing Balm, your skin will literally be squeaky clean. We also really like how the rosewater acts as a toner as well to help preserve the brightness of your skin. So that's a plus!
Worth it? Not worth it.
Good Molecules vs. The Ordinary
Alright guys, moment of truth…
Good Molecules Pros:
High quality ingredients
Very affordable
Feel luxurious despite price
Cute branding/packaging
Quick results
Trying to sustainably source ingredients
Good Molecules Cons:
Can only shop on Good Molecules website
The Ordinary Pros and Cons:
Huge variety of products
More single ingredient-focused formulas
Very affordable
Can shop at Sephora
Has more of a history
The Ordinary Cons:
Not as luxurious feeling
Overwhelming/confusing product selection and descriptions
In the end, we think both brands are doing an amazing job at giving consumers access to quality ingredients without the crazy markups. However, if you're a beginner or just want a simple line of product that work…we definitely recommend going the Good Molecules route!
Be sure to tag us in your skincare experiments on Instagram so we can chat about your latest obsessions!