Don't worry, we had no idea what
AHAs and BHAs

were for quite some time…

But then, we decided to do some digging. Because, let's face it, these two ingredients seem to be EVERYWHERE these days. Face washes, toners, exfoliating pads, serums, face creams…you name it. So we're here to break these two ingredients down for you so you never have to wonder what you're putting on your pretty face ever again!
What are AHAs?
AHAs are Alpha Hydroxy Acids found in fruits, sugar cane and milk sugars that gently exfoliate and help increase cell turnover.
There are seven different types of AHAs that you might find in your favorite skincare products:
Citric acid (from citrus fruits)
Glycolic acid (from sugar cane)
Lactic acid (from lactose or other carbohydrates)
Malic acid (from fruits)
Hydroxycaproic acid (from royal jelly)
Hydroxycaprylic acid (from animals)
Tartaric acid (from grapes)
Glycolic acid and Lactic acid are BY FAR the most popular of the bunch being that they are the most gentle on the skin. Glycolic acid is made up of smaller molecules than Lactic acid, meaning it can penetrate the surface of the skin better. However, Lactic acid is less irritating and is better for those with sensitive skin types.
What do AHAs do?
AHAs help to loosen the top layer of dead skin cells which removes any excess buildup on the surface of your skin. They also help to reduce wrinkles, sun spots and any discolorations!
Basically, both AHAs and BHAs are chemical exfoliants.
The word "chemical" does sound a little intimidating, but all this really means is that these two ingredients exfoliate your face without the need for manual/physical exfoliation (like from a scrub, a sponge, or a brush.)
What are BHAs?
BHAs are Beta Hydroxy Acids found in willow bark and sweet birch. While AHAs are water-soluble, BHAs are oil-soluble meaning they are able to get deep inside your pores to unclog any excess oil that has built-up over time. They are also anti-inflammatory! BHAs are GREAT for acne-prone skin.
The most popular BHA is Salicylic acid…if you've dealt with acne before, you're probably VERY familiar with this ingredient.
Salicylic acid is found is many acne-fighting products being that it is gentle on the skin, while still effectively unclogging and cleaning out your pores.
What do BHAs do?
Unclog pores! DUH!
Beta Hydroxy Acids are able to penetrate through oil and hair follicles to get deep into your pores and clean that ish out.
And like AHAs, they too dissolve the bonds that hold dead skin cells together to help us reveal the brighter, more youthful skin that lies underneath.
When to use AHAs vs. BHAs
AHAs and BHAs can each be used to achieve different skin care goals.
Use AHAs when you're looking to

even your skin tone and reduce wrinkles.

Use BHAs when you're looking to

unclog pores and tackle those pesky acne breakouts.
Can you use AHAs and BHAs together?
YES, but not at the same time! It won't kill you to use AHAs and BHAs at the same time, but it could be a little more irritating and drying for your skin. So we suggest you alternate them…use one in the morning and one at night, or simply alternate days!
What to know before you buy
Stick to AHA concentrations of less than 8% (if labeled). Anything higher could be irritating to your skin.
For AHAs and BHAs to be most effective, they should be applied on clean skin, so it's best to look for toners, exfoliating pads or serums that contain these ingredients.
Both of these ingredients make your skin more prone to sun damage, so be sure to use sunscreen on the days you exfoliate.
Our favorite AHA and BHA products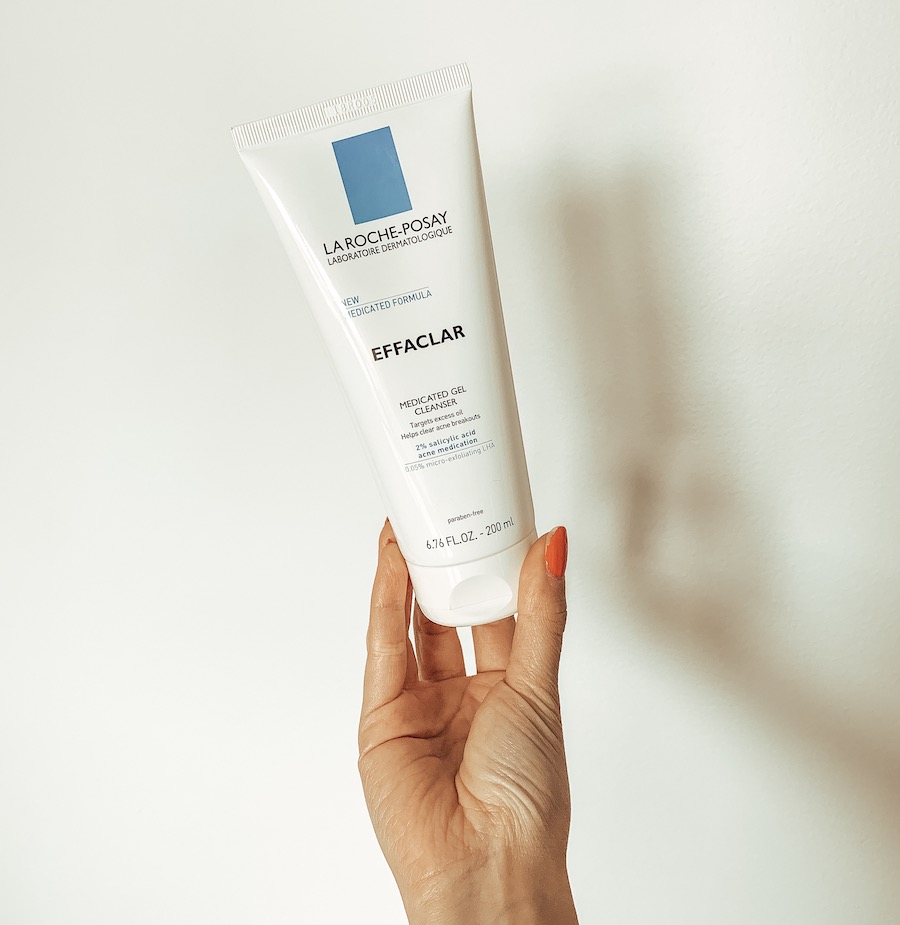 Product: La Roche-Posay Effaclar Cleanser
Price: $14.99
Why we like it: It's a really clean, really affordable face wash with 2% Salicylic acid. It's non-irritating and leaves your pores feeling extra clean!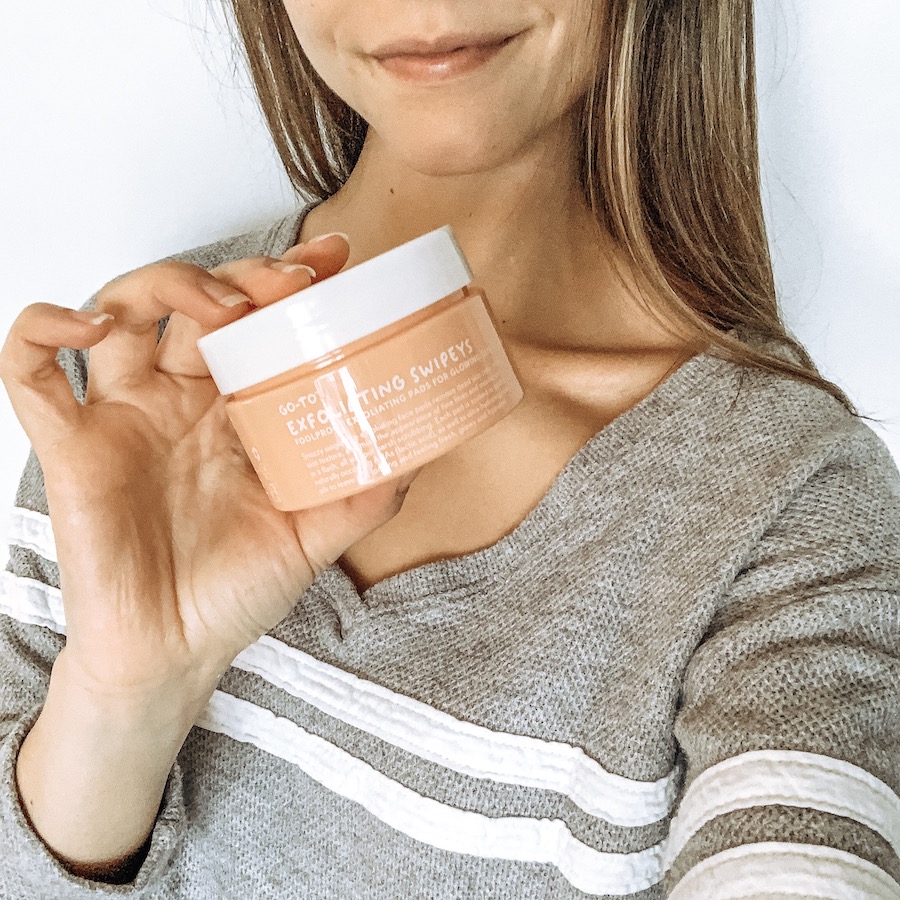 Product: Go-To Skincare Exfoliating Swipeys
Price: $35
Why we like it: These little exfoliating pads are made with all clean ingredients and contain Lactic acid meaning they are very gentle on the skin. They also smell perfectly citrus-y!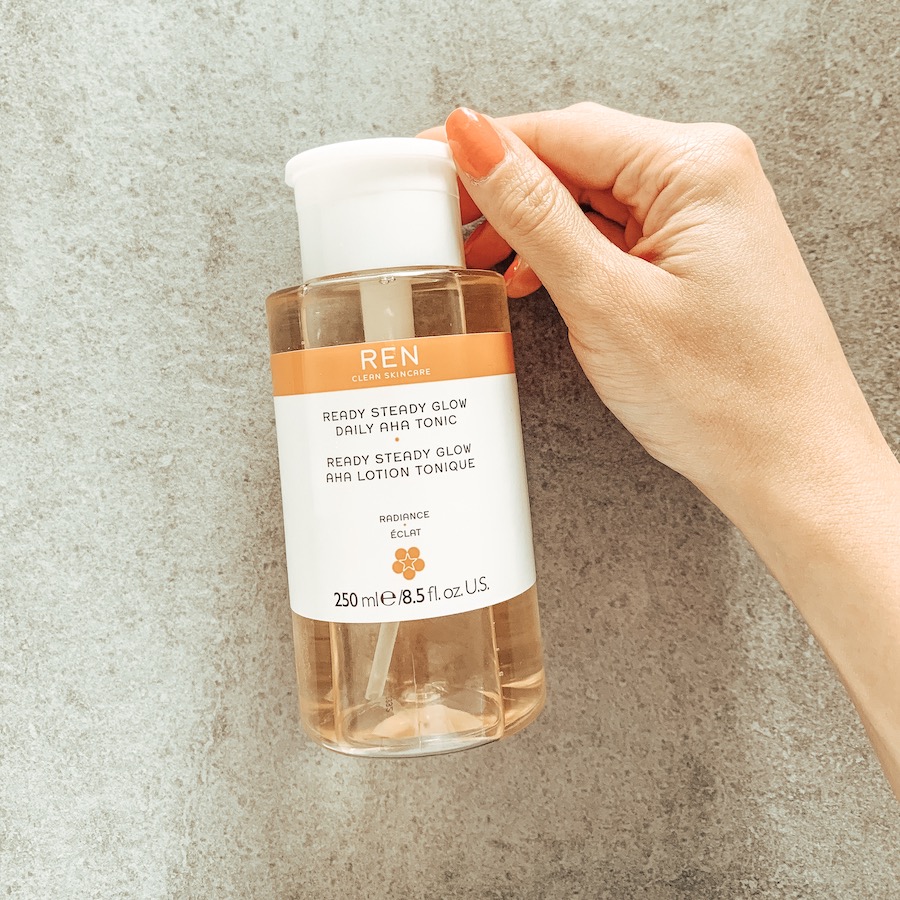 Price: $35
Why we like it: This toner is packed with AHAs that help to balance out our pH and skin tone. It also got the "Clean Seal" at Sephora meaning it's made with amazing ingredients!
Feeling a little less confused and a lot more confident about your AHAs and BHAs?
We sure hope so! Let us know in the comments if you've given these ingredients a try and what your favorite AHA and BHA products are!