Chances are someone, somewhere down the line, suggested that you use aloe vera on your skin. It seems to be the answer for just about anything!
Heck, I've even made home-made dog shampoo with aloe! It seems to be a miracle ingredient. And when it comes to natural skin care, aloe is about as natural as it can get. But why is it so great? Which form is the most effective? And what does aloe actually help with?
Aloe vera has been the talk of the crowd for years now! In fact aloe is one of the earliest recorded healing botanicals. How cool, right?!
The Ancient Egyptians called it "the plant of eternity" because it was part of their regular skin care routines and they used it to ebalm the dead (hello anti-fungal properties).
It played, and still plays, a key role in Chinese and Indian medicine for everything from gastrointestinal issues to fungal diseases.
In early Mesopotamia, it was believed to have the power to exorcise demons!
Whether we're talking ancient times, or our skin problems of 2019, one thing is for sure, aloe vera is a seriously relied upon ingredient!
---
What Makes Aloe Vera Work
In its truest form, aloe vera can be used to remedy just about anything…irritation, itchiness, acne, etc. Aloe is so great at healing because it is jam-packed with vitamins, antioxidants, and nutrients that aid in the skin's restoration process. While we could talk about the benefits of aloe for days, here are some key things for you to remember. Aloe vera has: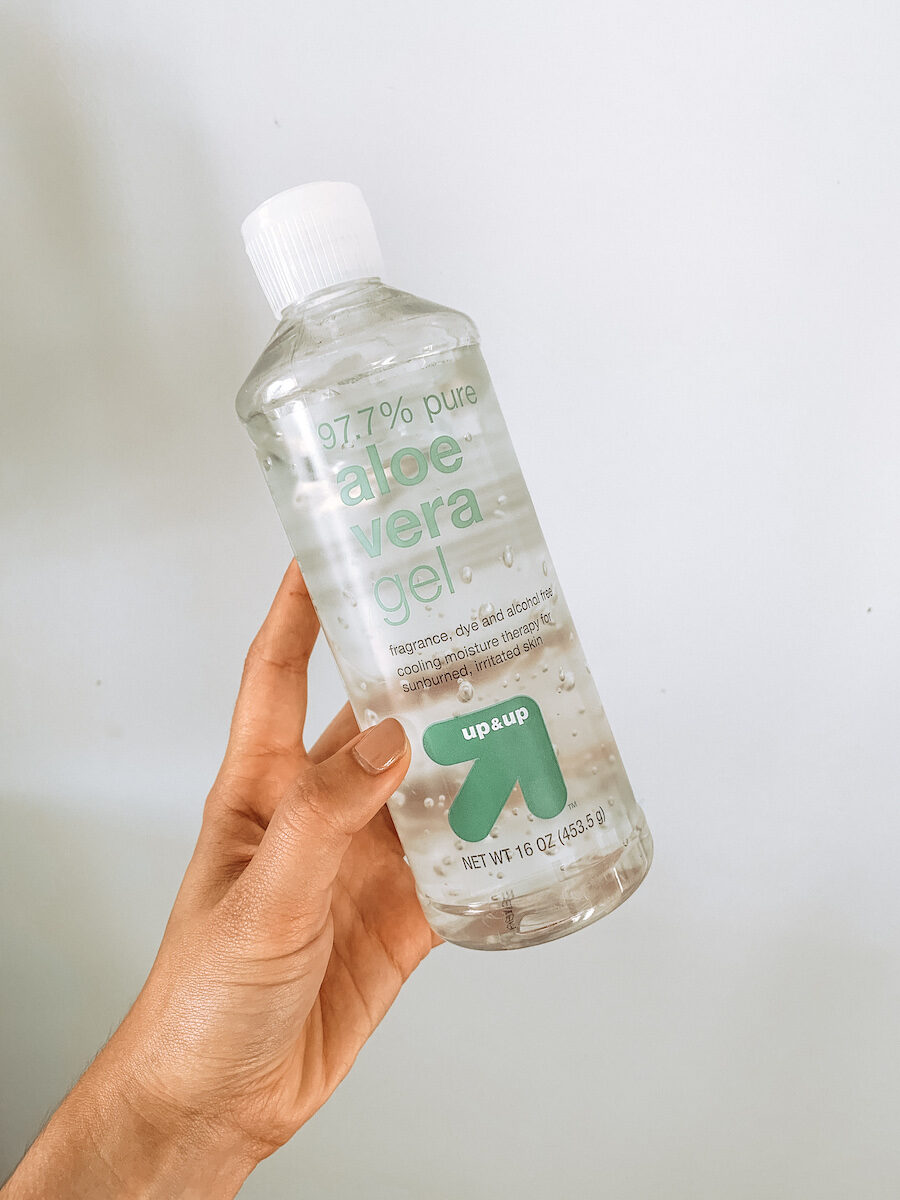 Hormones (a.k.a. Auxin and Gibberilin).

These hormones are power-packed with healing and anti-inflammatory properties, plus they stimulate new cell growth!

Antioxidants.

There are a plethora of antioxidants in aloe vera (such as beta carotene, vitamin C and E) which keep your skin firm, hydrated and happy! They also protect the skin from environmental stressors and toxins.

Nutrition.

Aloe vera contains over 75 different nutrients including vitamins, minerals, enzymes, sugars, anthraquinones or phenolic compounds, lignin, saponins, sterols, amino acids and salicylic acid.

Antibacterial + antiseptic properties.

As you can imagine, this makes it great for healing acne and ridding your skin of any unwanted bacteria.

Astringent properties and fibroblasts stimulation.

Want your pores to be tight? Less wrinkles? Need anti-aging? These properties tighten your pores, while fibroblasts help produce collagen and elastin.
Honestly, this may be the most nutrient-packed ingredient we've ever had in our ingredient breakdowns! Are we all starting to agree that aloe vera really is the holy grail of skin care?!
---
How to Use Aloe Vera
Honestly, this list could go on and on. For your sanity (and mine) here are just 10 ways you can use aloe vera in your beauty routine:
Healing acne. Because of its anti-inflammatory and healing properties, it's an acne-fighting powerhouse. Plus, it's way more gentle than most acne-fighting acids.
As a facial serum. Apply it to the face after cleansing and then follow with a moisturizer, which helps seal the aloe in!
Treat sunburn (obvi). Aloe is great for sunburn because it protects the epithelial level of the skin by creating a barrier and locking in moisture. Plus all that nutrition and those antioxidants help with the healing!
Heal bruising. There go those healing properties again!
Prevent scarring. Apply it to any breakout, burn, or damange to keep scars away!
Treat skin issues like Rosacea, Exzcema, Psoriasis.
Brighten your skin. It decreases pigmentation and dark spots
Hair growth. Massage it into the scalp, let it sit for 30 minutes and rinse!
Use it as hair conditioner. It makes your hair extra shiny and smooth.
Remove eye makeup. Run out of coconut oil? This'll do.
I mean, what can't aloe vera do?!
---
Our Favorite Aloe Vera Products
It's important to realize there are so many ways in which aloe is listed on an ingredient label. If you're looking for just straight up aloe vera, you have three options: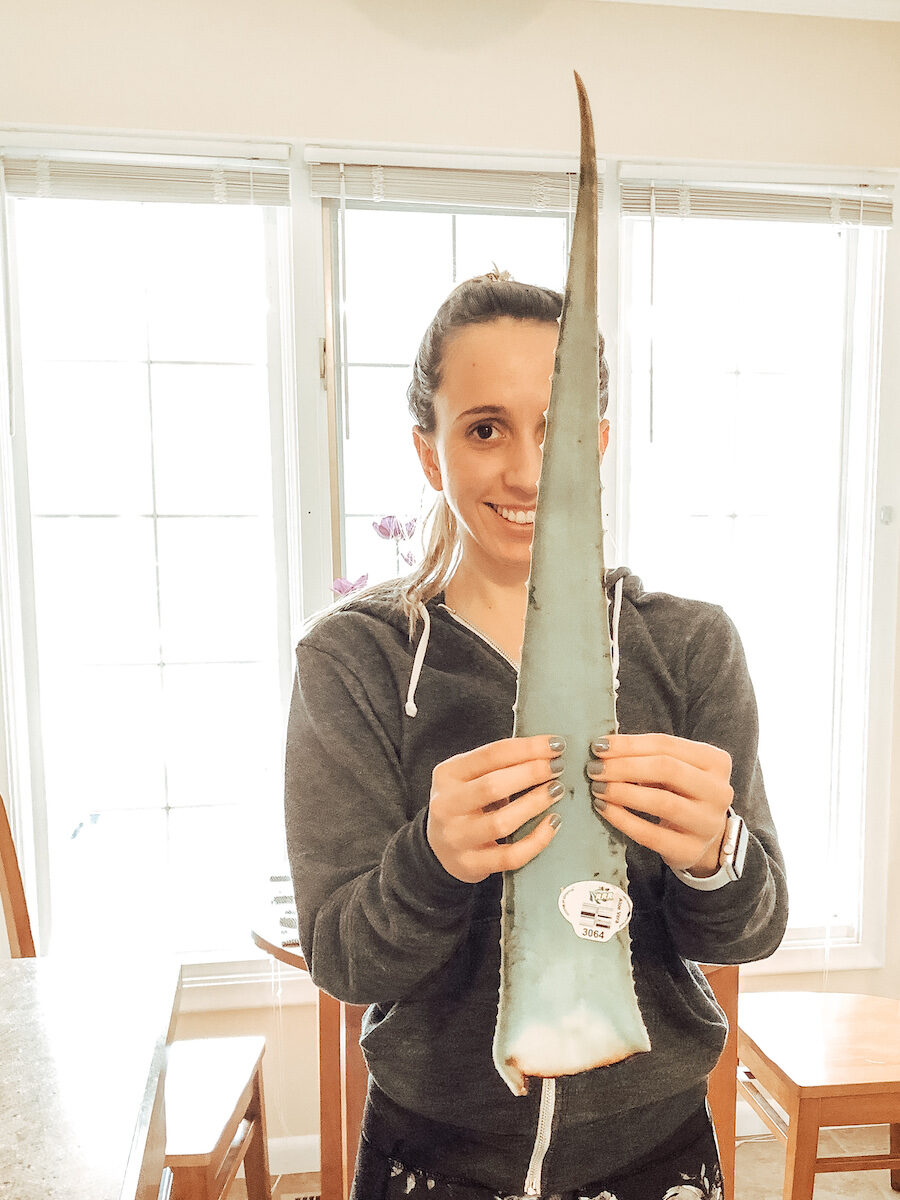 Keep your own aloe plant at home. It's also great for detoxing the air!
Buy a giant aloe vera leaf at Whole Foods. Lol, here's me the last time I had a skin condition and bought one.
Buy a bottle of aloe vera gel. Make sure it is 100% aloe vera gel with no added fragrances, alcohols, etc.! The ingredient label should have aloe vera as the first ingredient (extra points if it's the only ingredient.
I personally go for the leaf itself when my skin calls for it (a.k.a. I have a major problem to address like sunburn, rash, Exzcema, etc.), but I try to incorporate aloe more regularly in my day-to-day skincare products. Here are some of my favorites: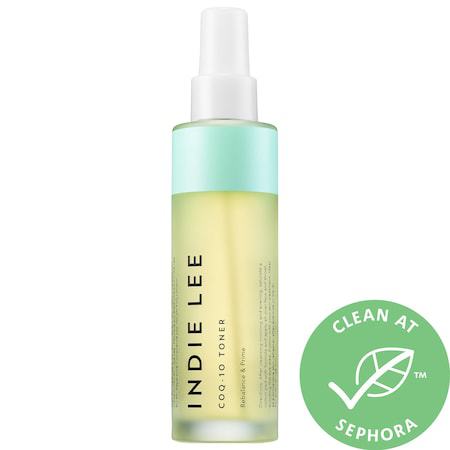 If you didn't already know, you now know aloe vera is a powerhouse skincare ingredient! It's jam-packed with so many goodies that are just oh-so-good for your skin.
When in doubt, use aloe!
What are some ways you've used aloe? Sharing is caring friends!