Since our first How She Glows post, we've been so excited to share more! We received such a great response from our community for this blog series and we are HERE FOR IT!
We're excited to introduce you to Bethany Holmes from The Healthy B and @thehealthy_b. Bethany is a certified holistic health coach and wellness blogger!
We love following Bethany! Plus, she's just a really sweet human too! FYI: She's moving back to NYC from Michigan soon so if you want insight to living in NYC, you're going to want to tune in!
Tell us a little bit about yourself and why you started The Healthy B.
I had always been interested in health and wellness, but it wasn't until 4 years ago when I underwent emergency brain surgery that I got serious about my health and healing my body. I realized after I went though that experience that life is too short and we are so lucky to be on this earth that no day should be wasted. We have a choice everyday to be happy or not, and I have learned to find gratitude in everything. I want to encourage people to find the positive in everyday and take care of themselves so they can give a long, quality life. Currently, as I health coach I work with clients who have gone through a health trauma or have a chronic illness and I support them in their healing journey.
What are your AM + PM skincare routines?
In the morning, I do not wash my face. Which I think is against what you hear while growing up. But, I wake up and I spray the Cocokind Rosewater Toner, I let it air dry and then I put a little bit of Cocokind Chia Seed Oil on my face and neck. That's it!

In the evening, I wash my face using the Beautycounter Cleansing Balm, followed by the Josh Rosebrook Active Enzyme Exfoliator Face Mask. I leave that on for about 10 min or so. Then I wash that off and apply the Cocokind Chia Seed Oil and Pai Rosehip BioRegenerate Oil. I also use the Cocokind Matcha Stick under my eyes and on my lips!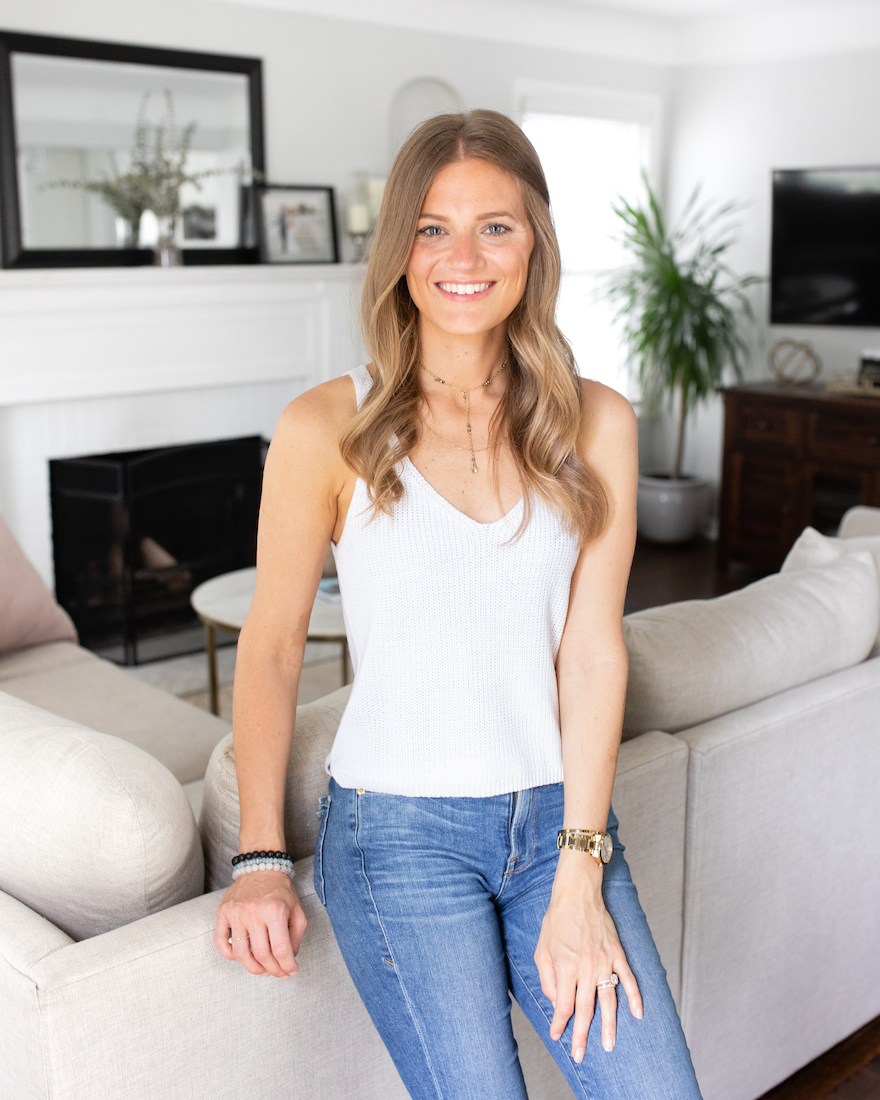 What is your favorite beauty or wellness product right now? Why?
I just got the Beautycounter Sugar Body Scrub and I LOVE IT! My skin feels so smooth! My skin was feeling dry and dull and I never used to exfoliate, which I learned is a big mistake. So this product has really helped my skin!
What's one product you can't live without?
My juicer. I make a fresh juice every morning. It is part of my morning routine and provides so many nutrients to the body!
What are some clean swaps you've made in your life recently? Why?
I have been a lot more conscious about my clothing and furniture. I know it sounds a little extreme, but cotton is a very dirty crop, so making sure my undergarments are made from organic cotton as well as my t-shirts and sweatshirts has been a focus. I cannot do it all, but little changes here and there help! I also just got a new organic non-toxic mattress. We sleep 1/3 on our lives (at least) and mattresses have some of the MOST toxic chemicals on them. I was shocked when I did the research; so we just purchased a new non-toxic mattress and organic bedding. Unfortunately a lot of products we use are toxic, not just skin care so it is important to look at everything we are using daily and see if there is a non-toxic alternative. Most of the time there is, you just need to seek it out!
Want more from Bethany?
Thanks for sharing, Bethany!