Winter is upon us, friends. Boooo! And you know what that means. We need to take extra good care of our hair, skin and nails and focus on MOISTURIZING. So with that in mind, let's talk about the shampoo Sam and I have been experimenting for the past two months!
Shiny Leaf reached out to us a few months ago to see if we would be interested in trying their Argan Oil shampoo. To be quite honest, we looked at the packaging and weren't really into it. (As you know, we're big on brand image and voice!) But then, we started reading through the RAVING reviews on their website and knew we had to give this Shiny Leaf shampoo a try.
Not to mention, they don't use any parabens or SLS in their formulas! Lately, Sam and I have been trying our best to go the non-toxic route when it comes to anything that is touching or going into our bodies. So this was a major perk for us!
Plus, the shampoo is only $14…and you know I'm all about trying to find the best deals for high quality products. Check out our experiences below!
---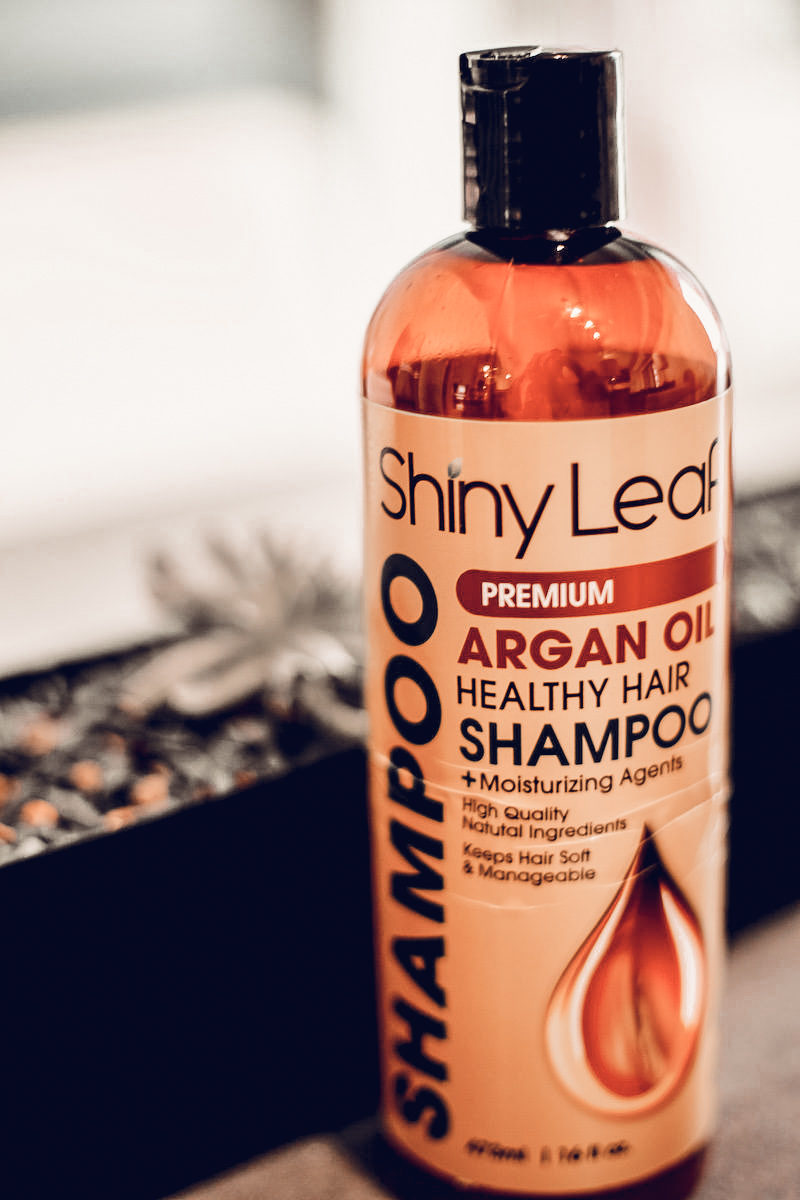 Product Rundown
Product: Shiny Leaf Argan Oil Shampoo
Price: $14.29
Where to buy: Shiny Leaf website (use our code OBSESSED10 for $10 off orders over $30)
Perks: SLS Free | Parabens Free | Made in USA
---
The Shiny Leaf Shampoo Breakdown
Let's start off with scent and texture, shall we?
I personally looove the smell because it reminds me of the Herbal Essence shampoo I used to use in middle school. It's got a nice mix of floral and clean tones…and a whole lot of nostalgia.
Sam, on the other hand, didn't love the scent as much as I did. She thought it was good, but definitely not her fav! And I can't blame her because her OUAI shampoo smells like a dream.
When it comes to texture, the best word I can use to describe it is: LUXURIOUS. It's super rich and moisturizing, which is perfect for the winter time when our hair is in desperate need of some TLC. It also lathers up very nicely!
The Results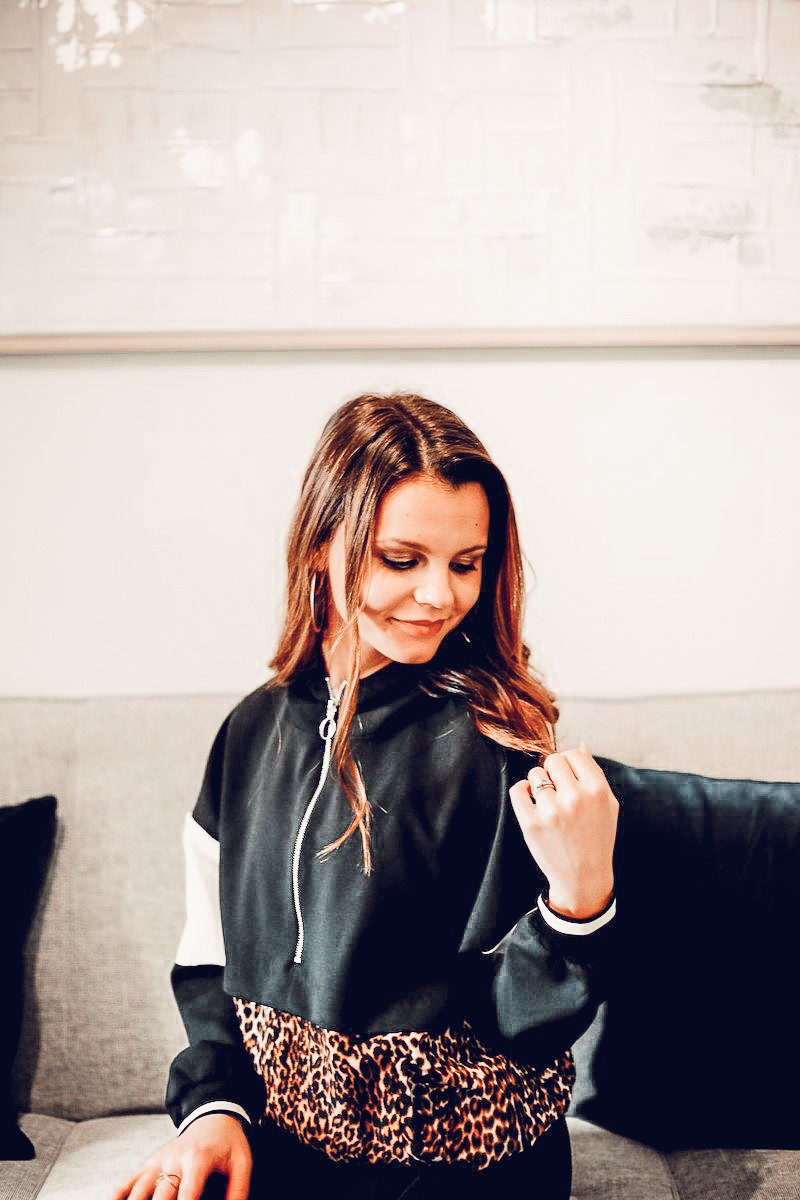 You know those shampoos you lather on and you know right away you're going to like? This is one of them! OMG guys, this shampoo literally starts moisturizing your hair the second it touches those strands. No joke. It almost feels like a conditioner because your hair feel softer while you're still in the shower. It's amazing!
Sam and I both noticed a huge difference in our hair after just a couple of washes.
The Shiny Leaf Shampoo:
Leaves our hair super soft…like zero-knots-after-the-shower kind of soft.
Gives it a nice shine
Has just the right amount of nourishing oils without weighing down our hair.
The Argan oil in this stuff is pure magic!
Sam did start to see a little build-up recently, so she's been using it in combo with her OUAI Scalp Scrub. I haven't experienced any so far! But as you know, everyone is different!
What We Didn't Love
Even though we're super grateful that Shiny Leaf let us try their shampoo FO' FREE, we feel like it was a little hard to judge how well this shampoo really worked because we didn't have the conditioner to go with it. First world probs, we know. But having a shampoo-conditioner combo is key! I'm planning on repurchasing once I'm out so I'll keep you guys posted on what I think of the conditioner.
And like I mentioned earlier, we really don't love the packaging and overall branding. Not to mention, they had a spelling mistake on their label! Lol It made us completely second guess whether we should share this shampoo with you or not, but it's just so dang good that we couldn't resist! We did talk to their team about the labeling mishap and they completely owned up to their mistake and even told us to call them out on it. So kudos to you Shiny Leaf!
Our Final Rating
As we always say, you don't realize you truly love something until it's gone. When Sam was on her honeymoon and I was in Vegas for a work event, we both realized our hair was just not the same without our Shiny Leaf shampoos! Our ends were dry and, overall, our hair just didn't feel as soft as it normally does.
As far as "clean" shampoos go, this one has definitely worked the best for both of us!
So with that being said, Sam and I both agree that Shiny Leaf deserves a 8 out 10. Let us know if you try it!