Skincare unicorns are real!
Just kidding! But this little bottle of magic from my Winter 2016 FabFitFun box is definitely real. All I have to say is, thank goodness. I had no idea a product so wonderful existed. If you can't tell already, this review is about to be a good one.
On their website, O.R.G. claims:
"Mineral Peel Face is the first all-natural enzyme exfoliant that extracts dermal debris and dead skin within seconds of application for instantly smoother, softer, radiant skin."
Seems too good to be true, right? Wrong. This stuff is GOLD.
I introduced Claudia to the magical O.R.G. Mineral Peel Face when I was trying to convince her to jump on the FabFitFun bandwagon (which I succeeded in doing). Not to mention, we've always wanted to try Korean beauty products, so this was our in!
O.R.G. products are natural, have no yucky additives and are cruelty-free. Win, win, win.
I'm a true believer in keeping things simple when it comes to my skin. And between you and me, I didn't think I really needed this product before I tried it. But, boy was I wrong…
---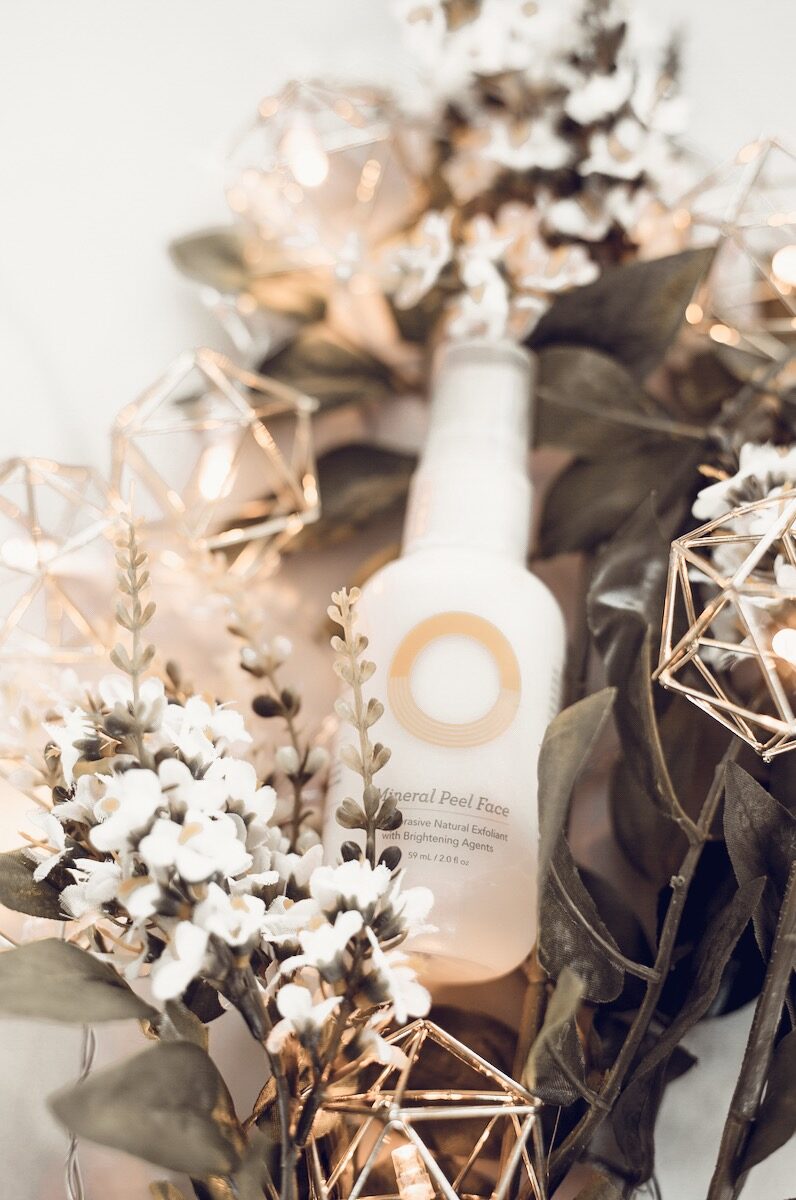 The Rundown
Product: O.R.G. Mineral Peel Face
Price: $44. (Psst…you can get it on Overstock for just $25.99!)
Where to buy: O.R.G. website, Overstock, Ulta online and Dermstore
Perks: Organic | Cruelty-Free | Paraben-Free | Alchohol-Free | Petroleum-Free
---
Sam's O.R.G. Mineral Peel Face Experiment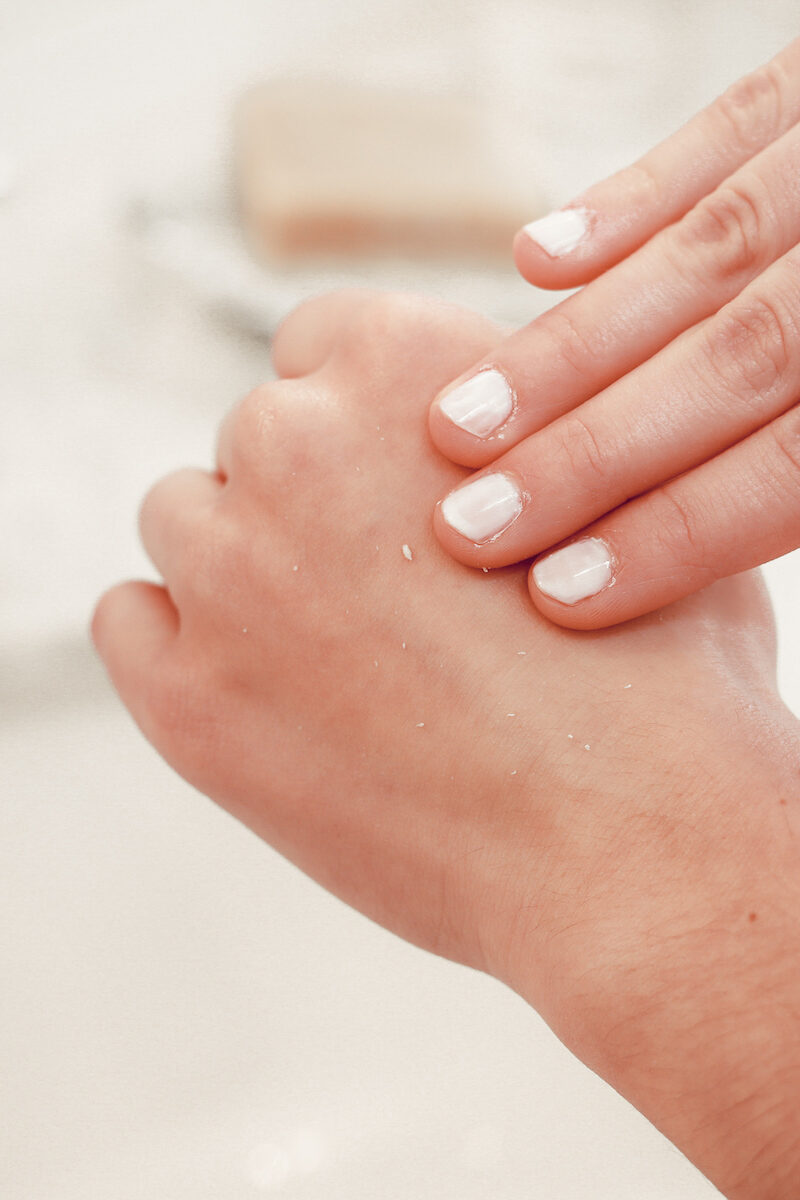 When you use this, you have to follow the directions explicitly.
Your face must be washed and completely dry before you spray it on.
After spraying it, you wait 3 seconds (yes, only 3 seconds) and start rubbing it in with your fingertips (make sure they're dry) in circular motions.
You will literally see all the dirt and dead skin come off your face. Gross, but incredible.
The directions recommend you use this peel 3-4 times per week. I use it every other day.
Although online they say it works as a great makeup prep, I use it at night after I shower, before going to bed.
Since it is such an active product, I find my face gets a little red after using it and I'd rather not jump right into putting on makeup and trying to cover the redness. I prefer to have a super clean face before bed so my skin can truly reset overnight.
---
Claudia's O.R.G Mineral Peel Face Experiment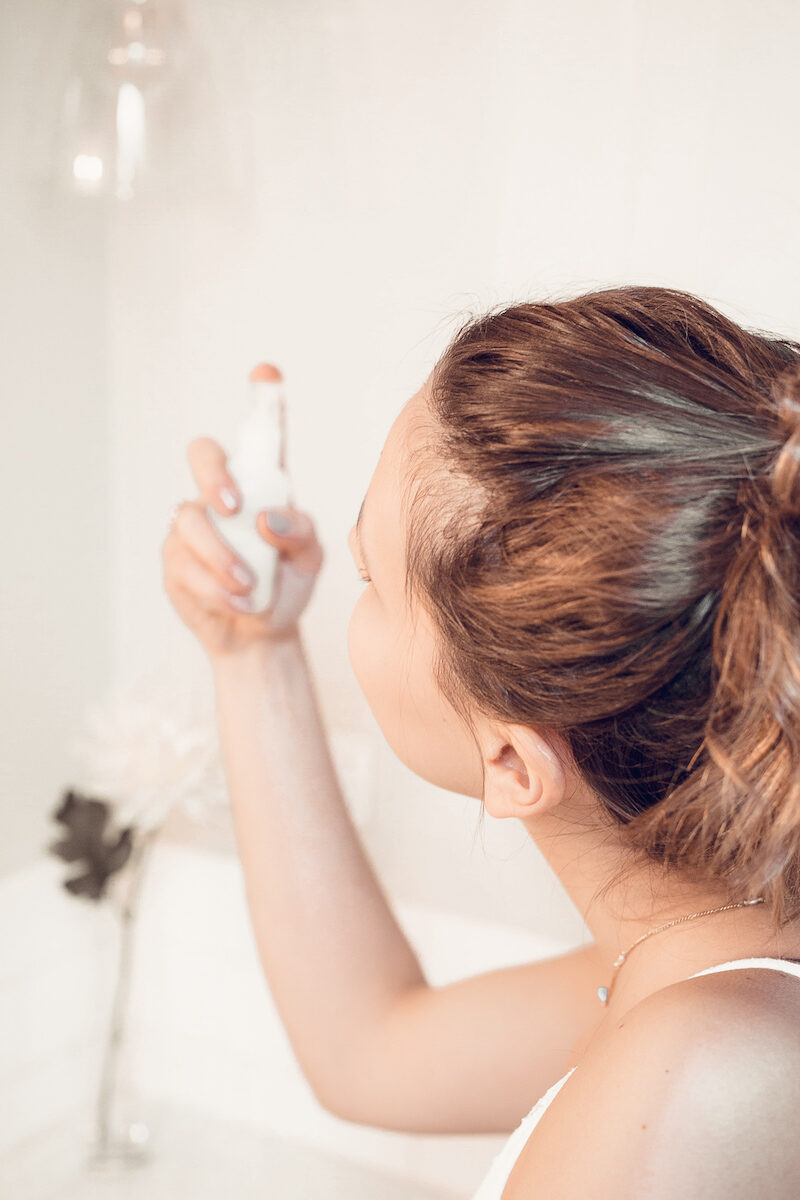 I followed Sam's experimentation process for this one. I use it every other night after I shower, in rotation with my Acure Facial Scrub (stay tuned for review!). I make sure all my makeup is cleaned off, pat my face and hands dry and spray this magical potion all over my face.
I have to say, the next 3 seconds are the best 3 seconds of the night!
The product is really hydrating, smells fresh, doesn't tingle or burn my skin and the dirt and dead skin that comes off is mind-blowing. How can that much debris build up over 2 days?? After I rinse the product off, I immediately notice my skin is softer and brighter. There is some redness but it disappears quickly. I then follow up with a facial oil to moisturize and I'm ready for my beauty sleep!
Is it worth the hype?
When we first used O.R.G. Mineral Peel Face, we received something we hadn't received from a skincare product in our lifetimes: instant gratification and results.
This product immediately made our skin softer (literally within 3 seconds of using it). After using it for 1-2 weeks, we noticed some of our acne scars were disappearing, we hadn't had any new breakouts and our skin tone was becoming more even.
The results are clear. Maybe it's the millennial in us, but isn't nice to see and feel the results right away?
Not only did we notice results, but every person we've had try this product feels the same way. Including our boyfriends.