What happens when sporty and preppy collide?
I'll admit it. When I saw J.Crew launched a line of sporty apparel with New Balance, I was hesitant. I mean, there's no doubt I've found some of my favorite wardrobe pieces at J.Crew, but that was what worried me. I was worried functionality and quality would be compromised for style when it came to athletic wear.
Now that I write that out, J.Crew probably recognized that themselves and hence the New Balance and J.Crew partnership… Glad we all just worked that out together.
My New Balance x J.Crew love started with a pair of shoes. Every great love story starts with a pair of shoes, right? Then, the love grew to a tank top and long-sleeve crop top.
Ah, true love.

Interesting fact of the day: I read on The Skimm this morning that J.Crew's Creative Director, Jenna Lyons, is leaving the company in December 2017 because sales have been steadily declining. Maybe I'm the only one that likes this athletic wear…? Or maybe no one knows about it? What do you think?
New Balance x J.Crew Love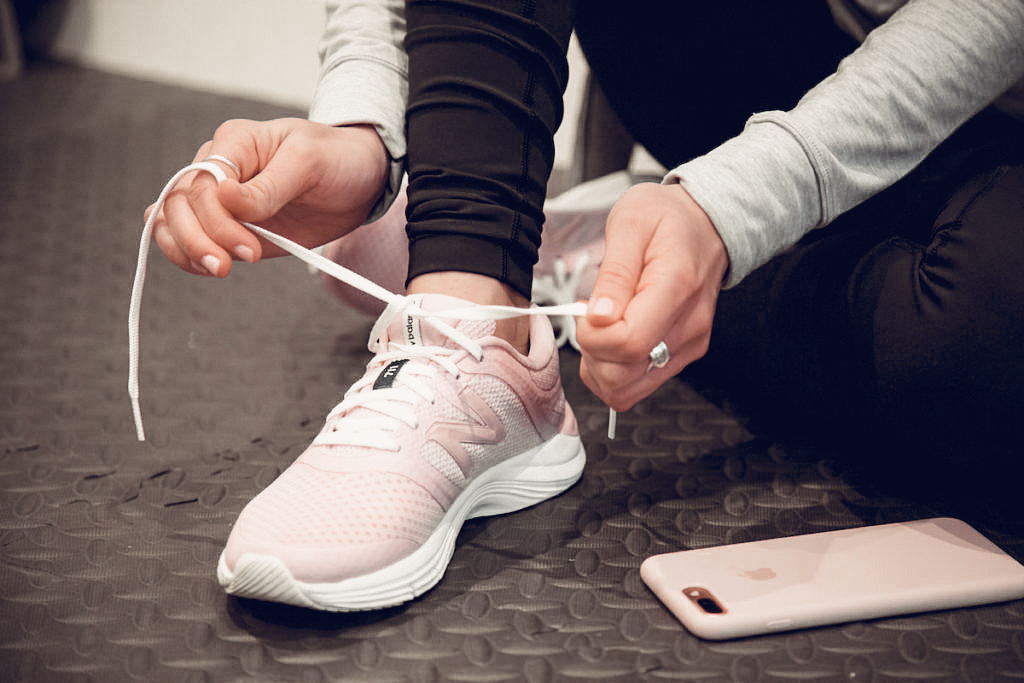 I was getting back into my studio workouts (Tabata, etc.) and I was noticing my arches weren't getting enough support in either pair of my Nike's. Not only that, I was slipping all over the floor. I figured it was time to switch brands. I was scrolling through the J.Crew site, as one does, and stumbled upon the new athletic line. I found the 711 Mesh Sneakers ($80), saw they were available in cotton candy pink, and next thing I knew, I was dragging Patrick to the mall with me.
All I have to say is… I LOVE these shoes! I no longer have any issues with arch support or slipping on the studio floors. Not only that, but they have caused me zero pain. Zip, zilch, nada!
I found myself scrolling through the J.Crew site again, but this time noticed the new athletic line was starting to go on sale. I don't know about you, but when it comes to clothes, I have a very hard time justifying full price. So, when there's a sale, I pounce. Since I loved the shoes so much, I figured the clothes had to be just as great. I ordered the seamless tank top ($29) in neon papaya and the long-sleeve color block crop top ($49) in ivory/navy/gray.
The tank top is my new favorite workout tank.
It's super comfy. Not too tight. Not too loose. It's perfect. Not only does it fit and look great, it performs well. It wicks away moisture and keeps me cool and fresh! It's everything I've dreamed of in a workout tank and defs need it in every color. (Most importantly, my dogs love it… their approval is not easily earned!)
I also LOVE the look and feel of the long-sleeve. It's unique, but not too over the top. #Winning. The only issue is that it looks a little funny with high-waisted leggings. Something about the bottom black band and the seam of my leggings being a few inches apart really bugs me. Low-waisted leggings probably wouldn't cause this same dilemma for me since more of my belly would be showing.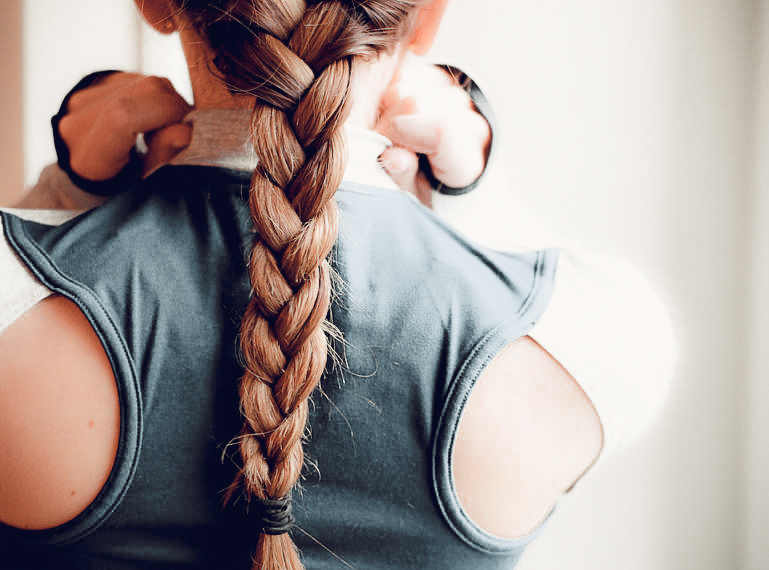 Unfortunately, I don't have any low-waisted leggings. So for now, I'm still going to wear it with my high-waisted leggings because it's too cute not too and the back is AMAZING! It also performs well. I haven't tested it with any high-intensity workouts, but it's withstood barre class extremely well!
Since I literally have zero complaints about all three of these products, they all get a solid 10/10!