As you guys know, Sam and I have been on the hunt for the PERFECT vitamin c serum for quite some time now. It's a total must-have for a glowy complexion, but we've found that most are just outrageously priced…and our wallets were not having it!
But I also noticed that the really cheap ones either made my skin congested and led to unnecessary breakouts, or just simply didn't work. No glow, no go!
Basically, the goal was to find a vitamin C serum that gave us that coveted healthy glow but didn't break the bank. Let the scavenger hunt begin!
Finding the Perfect Serum
About a month ago, I went to my favorite local natural beauty store and saw that they had the 100% Pure Vitamin C Serum for 50% off! So of course, I HAD to try it. (And it's originally only $41 to behind with…jackpot!)
Not to mention, the 100% Pure brand is known for making skincare and beauty products with all-natural ingredients. They don't use water, synthetics, fillers or toxins. Sounds too good to be true right??
Check out my experiment with the 100% Pure Vitamin C Serum below!
---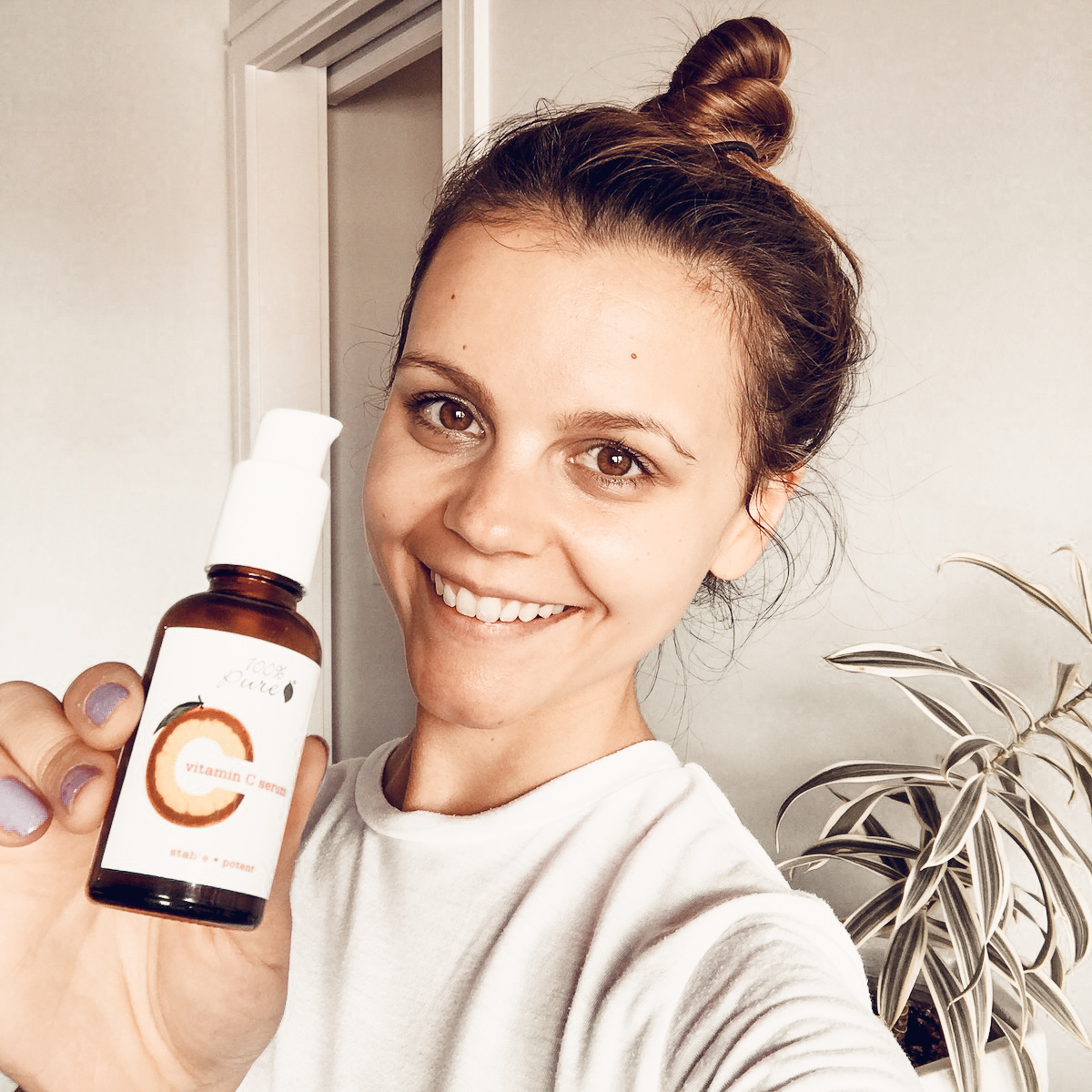 The Rundown
Product: 100% Pure Vitamin C Serum
Price: $41
Where to buy: 100% Pure website
Perks: Vegan | No Toxins | No Fillers | No Synthetics| No Water | All-Natural | Organic Ingredients | Cold Pressed | Budget Friendly
---
How I use the 100% Pure Vitamin C Serum
As soon as I got this bad boy home, I started applying it every night before bed.
My routine for the past month went a little like this:
Take off eye makeup with good ole TJ's coconut oil…it's magical!
Wash my face with First Aid Cleanser
Apply one or two pumps of 100% Pure Vitamin C Serum all over face
Moisturize the heck out of my skin with the First Aid Ultra Repair Moisturizer
Finish it off with a little Dr. Bronners lip balm
The first time I used the serum, I noticed that it was MUCH lighter than any other serum I had tried before. The Sunday Riley C.E.O. Serum, for example, is super heavy and leaves you EXTRA glowy in the morning…sometime too glowy. It also felt like my skin was getting a little clogged up.
The 100% Pure serum, on the other hand, was a lot easier on the skin. And it absorbs so quickly that I sometimes even like to use it in the morning. I could never do that with the Sunday Riley serum! I would look like an oily mess if I did lol
The Texture
If you're wondering about the texture and feel of this vitamin c serum, basically picture the feeling of putting aloe on your face! Organic aloe gel is the first ingredient on the list…so no surprises there!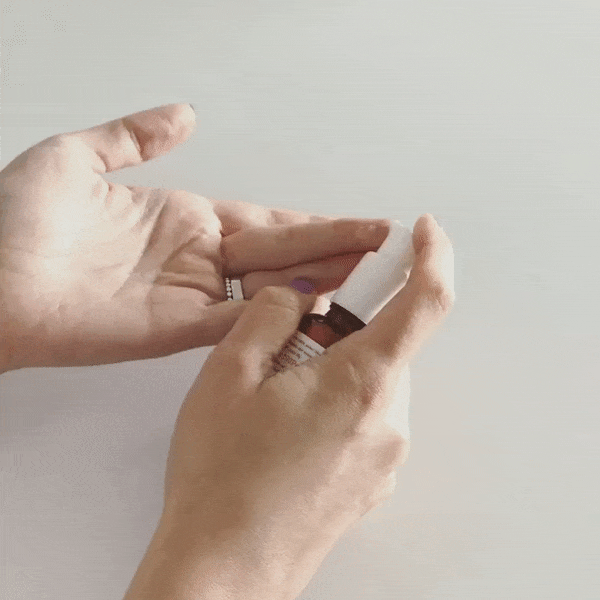 It glides easily, feels really refreshing and absorbs very fast. The gel-like consistency makes it super easy to spread around.
And a little goes a long way! On days where I feel extra dry, I apply two pumps. But generally, one pump is plenty!
The Smell
You know I'm all about the smells people! But guess what? This one has NO smell.
Most vitamin C serums smell like citrus, which means they have added fragrances and perfumes in the formula. (Vitamin C shouldn't have a citrus a scent!) The 100% Pure Vitamin C Serum, however, is committed to staying away from any ingredient that is chemically processed. So naturally, it has almost no scent.
The Results
What I love most about the 100% Pure Vitamin C Serum is that it leaves my skin feeling really natural. Other serums I've tried in the past make me look soooo oily because the don't absorb well. This one absorbs almost immediately yet still gives my skin a natural glow.
After a month of using this serum every night, I've noticed that…
My skin looks brighter and more freshed
My makeup stays on better throughout the day
Breakouts are remain at bay and don't ever really surface because my skin is so moisturized
All in all, I would give this serum a 10 out of 10!