Like a workout for your skin
Skin cycling is taking the beauty world by storm! If you love skincare TikToks (like moi), you've likely already heard of this viral trend. And if you haven't, don't worry because that's what I'm here for.
Started by board-certified dermatologist Dr. Whitney Bowe, skin cycling is a 4-day skincare method that helps maximize the effectiveness of your exfoliants and retinoids. It's basically a guide to help you better apply your products so you don't irritate your skin.
And you know I'm all about gentle, effective skincare!
Skin cycling 101
The 4-day cycle looks a little something like this:
Night 1: Exfoliate
Night 2: Apply retinol
Night 3: Recover
Night 4: Recover
Repeat the cycle!
Dr. Bowe realized most of her patients were totally overdoing it when it came to using exfoliating acids and retinoids, which only led to more breakouts and irritation. Her clients' routines were cumbersome and didn't benefit their skin whatsoever.
She said, "Anytime they learned about a new ingredient, they simply added it into their existing regimens." Sound familiar? I was guilty of this too for a long time, don't worry!
So she created the skin cycling method to help her patients make better use of the ingredients that actually produce results for the skin. She's a firm believer that ingredient isolation is key. The crazy, 10-step layering you see on social could actually do more harm than good!
With that, let's break down this 4-day skincare routine even further so you know exactly what to do and when.
Night 1: Exfoliate
The first night of skin cycling focuses on exfoliation. And we're talking chemical exfoliation here, not physical.
Dr. Bowe wants you to apply a blend of AHAs and BHAs, like glycolic, salicylic, and lactic acid to really help you remove the dead layer of skin cells and clean out those pores. When you do this, you're creating the perfect base for your next product to absorb properly, which should be a good, simple moisturizer.
She also says to stick to exfoliants that stay on your skin (toners or serums) versus products that wash off (cleansers or masks).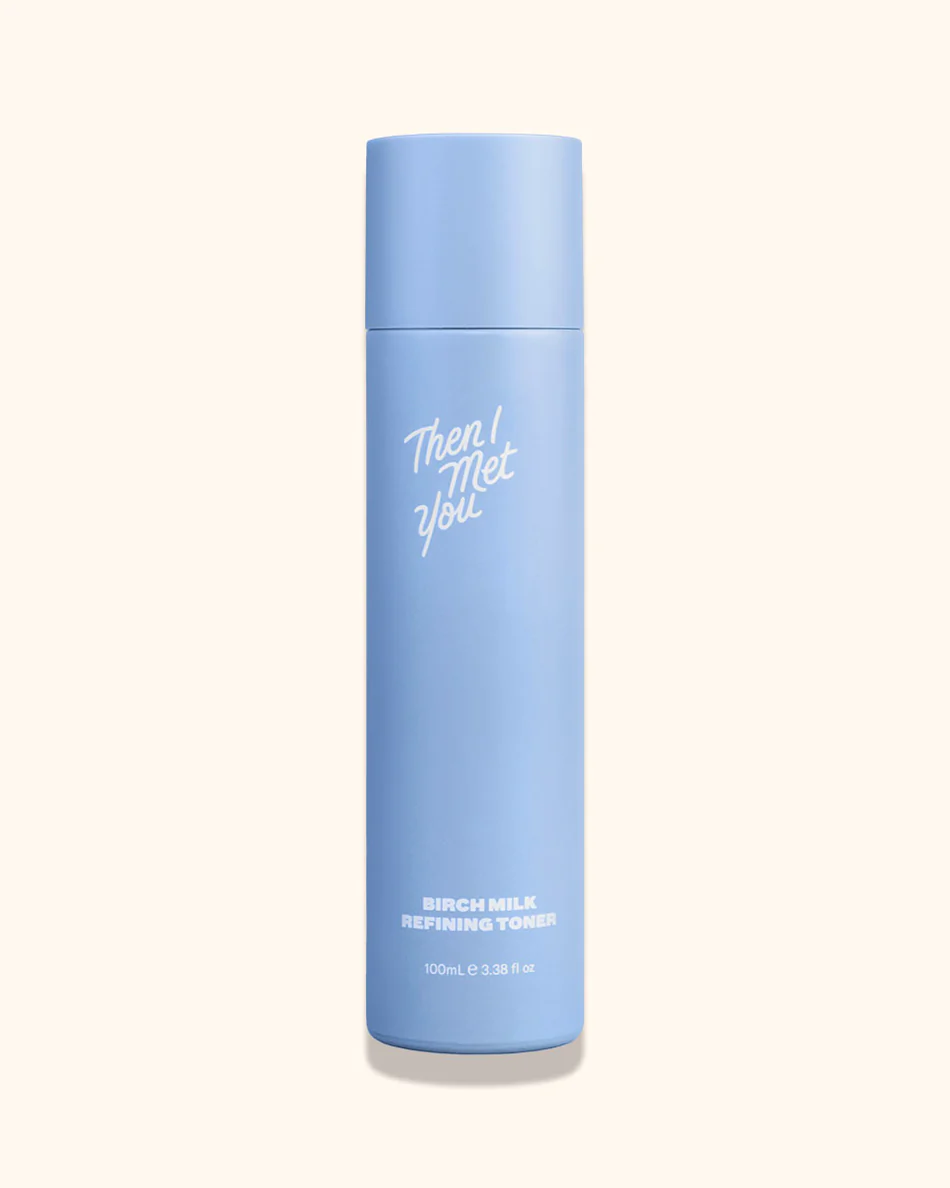 I'm going to be experimenting with this Then I Met You Toner which has a blend of glycolic and lactic acid along with ultra-hydrating birch juice. I'm starting with something very gentle because I don't normally do well with exfoliating acids, so I wanted to be careful with this first step.
Night 2: Retinoids
Your second night of skin cycling is all about retinol (vitamin A). Since your skin was exfoliated and prepped the night before, it's now ready to absorb all the goodness of a retinol serum. Retinol helps promote skin renewal, brightens your skin tone, reduces acne, boosts collagen production, and so much more!
Dr. Bowe suggests you stick to lower-percentage retinoids if you have sensitive skin. And if you're new to retinol, skin cycling is actually the perfect way to introduce this ingredient into your routine because you won't layer it with the wrong ingredients or apply it too often.
Keep in mind, retinol can be drying and irritating if used wrong. So start with something gentle, and then work your way up to a stronger formula.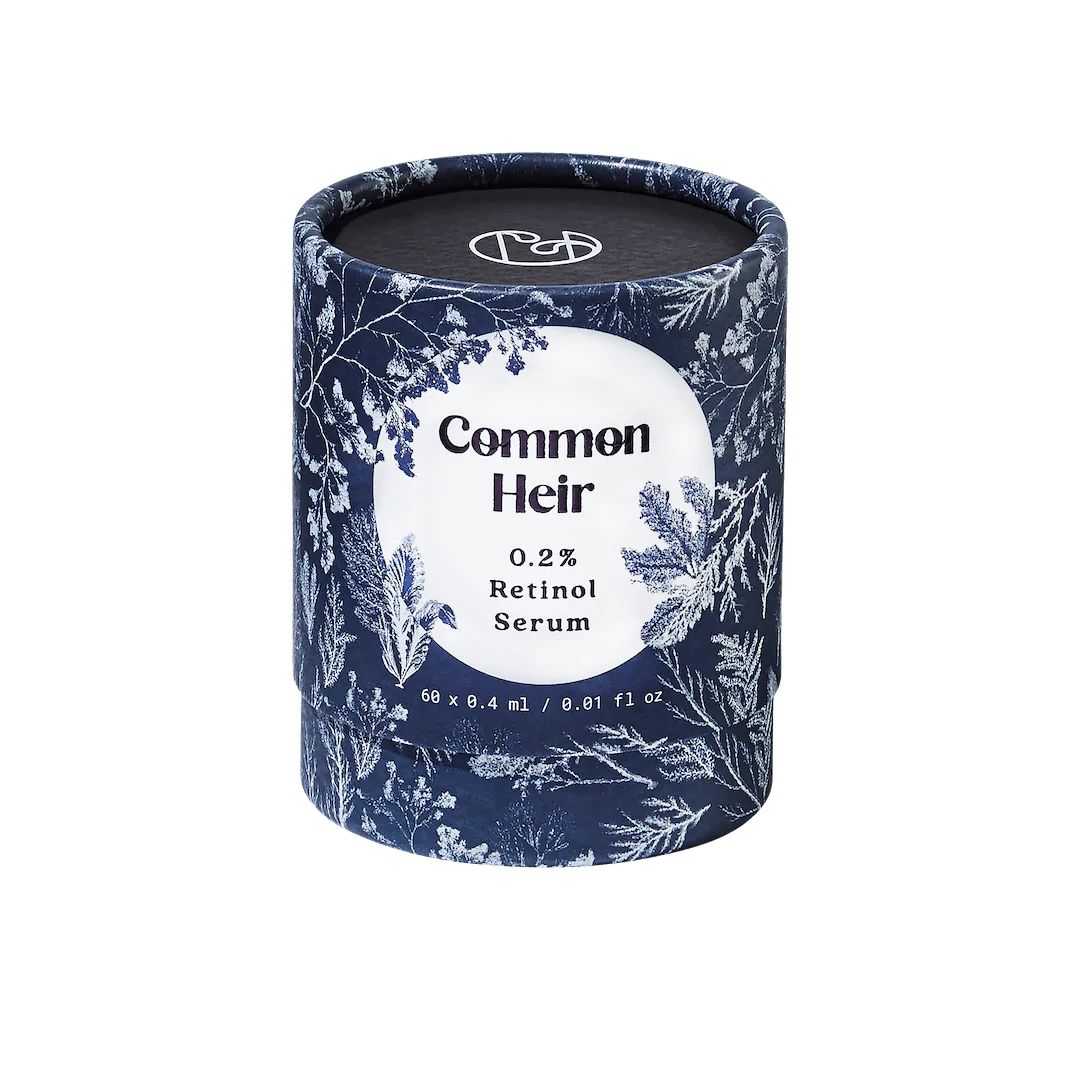 I'll be using this Common Heir Retinol Serum, which I absolutely love. It's gentle, moisturizing, and gives me such a nice glow without breaking me out. The serum comes in these little biodegradable capsules, so you know exactly how much to apply. It's a great one for newbies being that the percentage is so low.
Nights 3 & 4: Recovery
Now that you've exfoliated and applied your retinol, it's time to give your skin a 2-day break. During these recovery nights, you'll want to stick to very hydrating toners, serums, and moisturizers. Or keep it simple and just apply moisturizer!
Think about including products with hyaluronic acid, niacinamide, glycerin, and even aloe to help your skin recover and replenish before you start the cycle again.
I highly recommend this Fleur & Bee toner, this gentle OSEA serum, and this Matter of Fact hydrating cream.
And then you repeat the cycle!
It really is as simple as that. And I'm sooo excited to give this method a try! I'll be sharing my updates on Instagram, so be sure to follow and connect with me. I'm always available via DM if you have any questions at all.
I hope this skin cycling guide was helpful for all my beauty lovers out there!