Love business and beauty? You'll want to add Taylor Graham (@taygrahambiz) to your following list!
She's an entrepreneur and skincare fanatic. Not only does she run her own social media ads business, but she also co-hosts a podcast set to launch in 2021! And it gets even better, she loves sharing her skincare adventures on Instagram too.
All that said, we figured she was the perfect next guest for our How She Glows series!
Ready? Meet Taylor Graham!
---
Tell us a little about you and why you started @taygrahambiz.
I've had a personal Instagram account since 2012. I originally had it just to share pictures with my friends and family. I also used to post a lot about beauty during my high school years (I have since archived those photos because they are embarrassing) and I loved connecting with people who had the same passions as me.

When I launched my freelance social media business during my senior year of college I started to use Instagram more intentionally to share my expertise, network, and connect with potential clients. However, I quickly realized how chaotic it got meshing my personal interests and hobbies with business content, so I separated out the business from the personal so I still have a space to just post the things I enjoy like skincare.
---
What are your AM & PM skincare routines?
I want to start this section off by saying I LOVE skincare. Skincare is my form of self-care. I love the 10-15 minutes I give myself morning and night to experiment with new products and just show my skin the love it deserves. My AM skincare routine helps me start my day on the right foot and my PM routine helps me unwind. I have combination skin with rosacea for anyone who is curious.


AM Routine:
– I don't wash my face in the morning with a cleanser, but I will rinse my face with cold water. It helps wake me up and gets all the oil, sweat, and dirt off my face without drying my skin out.

– I immediately follow up with my Hadalabo Gokujuyn Premium Lotion while my skin is still damp.

– Next I use my essence and my vitamin C serum. I'm loving the Primera Miracle Seed Essence and I switch my vitamin C's up regularly. Right now I am using the Versed Stroke of Brilliance Serum.

– I also like to use my Mount Lai Gua Sha in between each step because I think it helps my products soak into my skin better, and it gives me a mini face massage.

– Next I apply eye cream. I switch between using my Versed Vacation Eyes Brightening Gel and their Emergency Fix Eye Mask depending on how much sleep I've had the night prior.

– I follow that up with my moisturizer which is currently the Krave Beauty Oat So Simple Water Cream. I love the texture of it, but if you have dry skin this may not be enough hydration for you.

– Finally, I finish my morning routine off with SPF always. My two favorites are the Krave Beauty Beet Shield and the Supergoop! Glowscreen.


PM Routine:
– 1st Cleanse: I rotate cleansing balms a lot too, but right now my favorite is the Glow Recipe Papaya Sorbet Enzyme Cleansing Balm.

– 2nd Cleanse: Krave Beauty Matcha Hemp Hydrating Cleanser

– Toner: Laneige Cream Skin Tone

– Essence: Primera Miracle Seed Essence

– Serum: Versed Just Breathe Clarifying Serum

– Serum: Krave Beauty Great Barrier Relief

– Moisturizer: Cocokind Matcha Face Moisturizer. I believe this is a new product from Cocokind, and it is one of the best moisturizers I've ever used.
---
What's your favorite beauty product right now? Why?
My Tatcha Kissu Lip Mask. I've been loyal to my Vanilla Laneige Lip Sleeping Mask for years and was nervous to switch it up, but I like this one so much better. It has a unique jelly-like texture, isn't sticky, and melts right into your lips and keeps them hydrated for hours.
---
What's one product you can't live without?
It's an even tie between dry shampoo and SPF.
---
What are some clean swaps you've made in your life recently? Why?
I recently purchased reusable cotton pads from Versed and ditched single-use ones. Did you know that if you use an average of 2 cotton pads a day (that's 730 cotton pads a year) it equates to more than 9 sleeves of disposable cotton pads in a landfill each year? And that's just one person. I didn't know this until recently, but I was shocked when I read the numbers. Small changes make a big difference, and it's such an easy, sustainable swap you can make.
---
Want more from Taylor?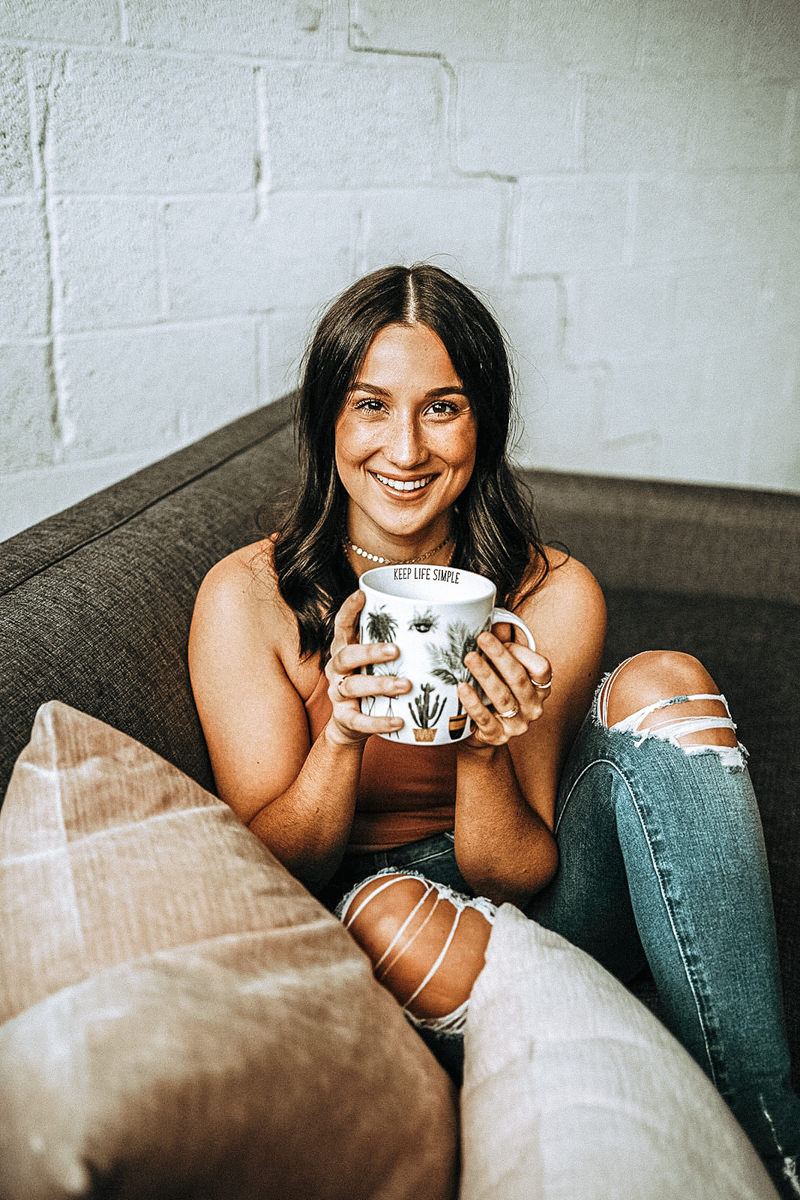 Thanks for being here, Taylor! We're so thankful for you sharing your insight!