The snack queens go on a Whole Foods adventure…
If you follow any Instagram health, food or fitness bloggers, you've likely seen many of them snacking on a Square Organics bars from time to time. After running into drool-worthy pictures of people enjoying these protein bars, I decided I had to jump on the bandwagon. Sam and I do love a good, healthy snack after all.
So off we went on a Whole Foods adventure, as normal friends do, to get ourselves a couple of flavors to test out. We bought the Chocolate Coated Crunch and Almond Spice flavors. Based on the hype, we were certain we'd like these, especially the Chocolate Crunch.
But was that the case? The protein bar drama continues below…
---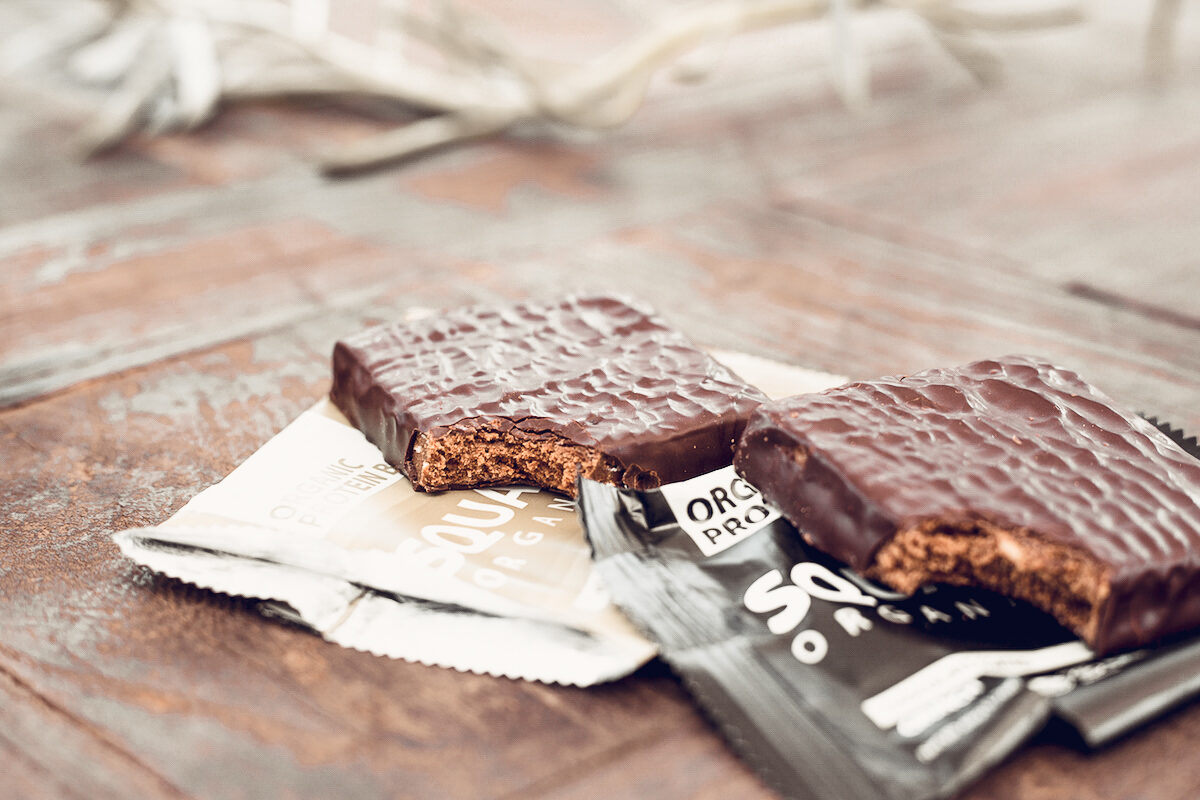 The Rundown
Product: Square Organics Protein Bars
Price: $29.99/pack of 12 or $2.80 for one
Where to buy: Whole Foods, The Vitamin Shoppe, Amazon or Square Organics
Perks: USDA Organic | Non-GMO | Gluten-Free Certified | Dairy-Free | Soy-Free | Free Shipping
---
Claudia's Square Organics Experiment
I love when I find a snack I don't feel guilty eating. And I was very excited to try these being that fellow Instagram influencers had nothing but good things to say.
What do I love most about these bars (besides the perks listed above)?
They each come packed with 12g of complete plant protein, they contain no sugar alcohols and no added "natural flavors", AND a portion of every Square sold goes towards fighting human trafficking around the world. Like, like and double like.
What do I not love so much? The sweetness.
Each bar has around 13g of sugar, which is not bad at all, but you pretty much taste it in every bite (most notably in the Chocolate Crunch). I split one with Sam and was definitely done with the taste after finishing my half. The Almond Spice is a little less sweet and VERY delicious. So out of the two, that one is my go-to for now.
Overall, I think they're a good snack option, but I find myself sharing my second half with whoever is around…lucky for them!
---
Sam's Square Organics Experiment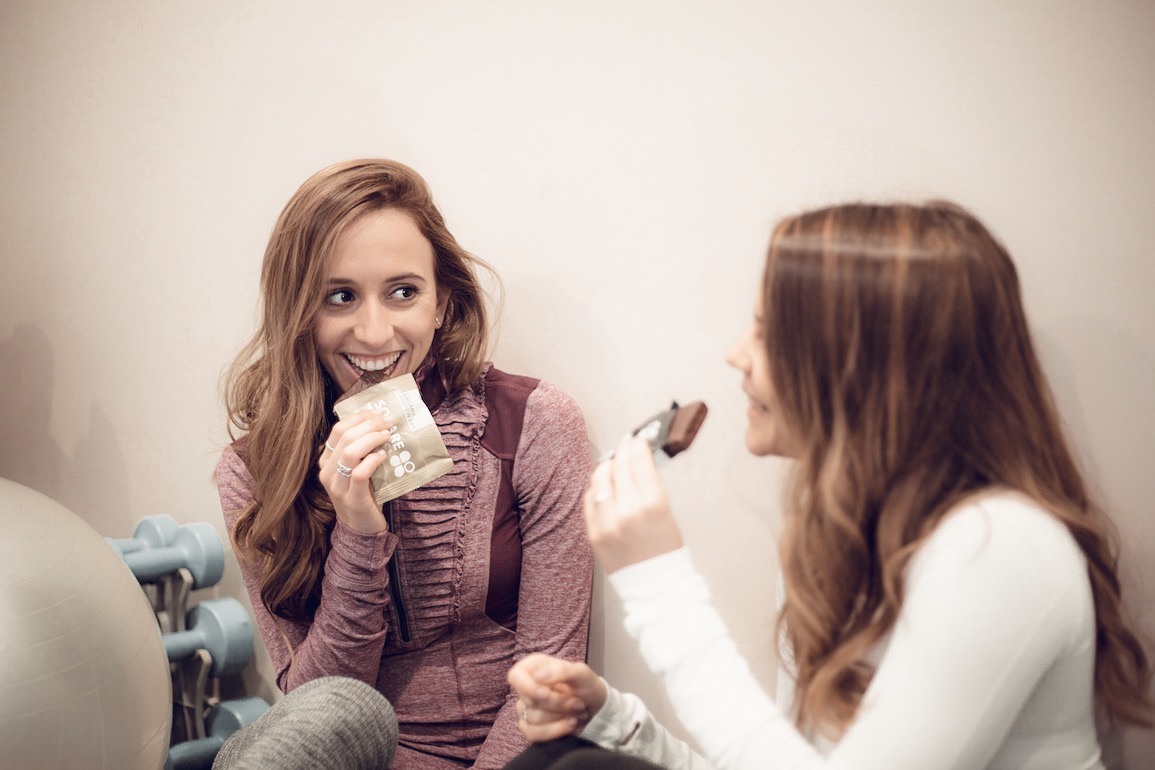 If snacking was a sport, I would be pro.
Seriously, I have to snack. Without them, I'm #hangry. Claudia knows, if I don't get my snack around 2 or 3 in the afternoon, you can sense my loss of steam and you can be sure I'm not going to put in my all during my post-work sweat sesh.
Another thing about me is I'm addicted to chocolate.
My boyfriend knows to always have a dark chocolate supply at the house. So when I can combine chocolate with my snack time AND be sure that it's not terrible for me, I'm a happy camper.
That's why I like these Square Bars. They satisfy my hunger and fulfill my chocolate needs. I've bought them many times since Claudia and I split that first one.
Just like my twin, my favorite flavor is the Almond Spice, but when I my sweet tooth is extra prevalent, I go for the Chocolate Crunch. Unlike my twin, I'm not usually sharing with others on these. Go ahead and call me greedy. Actually no, don't call me greedy because one bar is one serving size!
I really like these bars. My only hope is that they start to add new flavors. Peanut butter, please!