Reapplying lipstick is SO overrated.
You're out with friends. You've been eating, drinking, laughing…the works. You go to the bathroom and realize your lipstick is basically gone except for a weird line around the edges and you wonder how long you've looked this lame.
Relatable? We thought so.
When we found NUDESTIX Magnetic Matte Lip, we knew our world was about to change.
---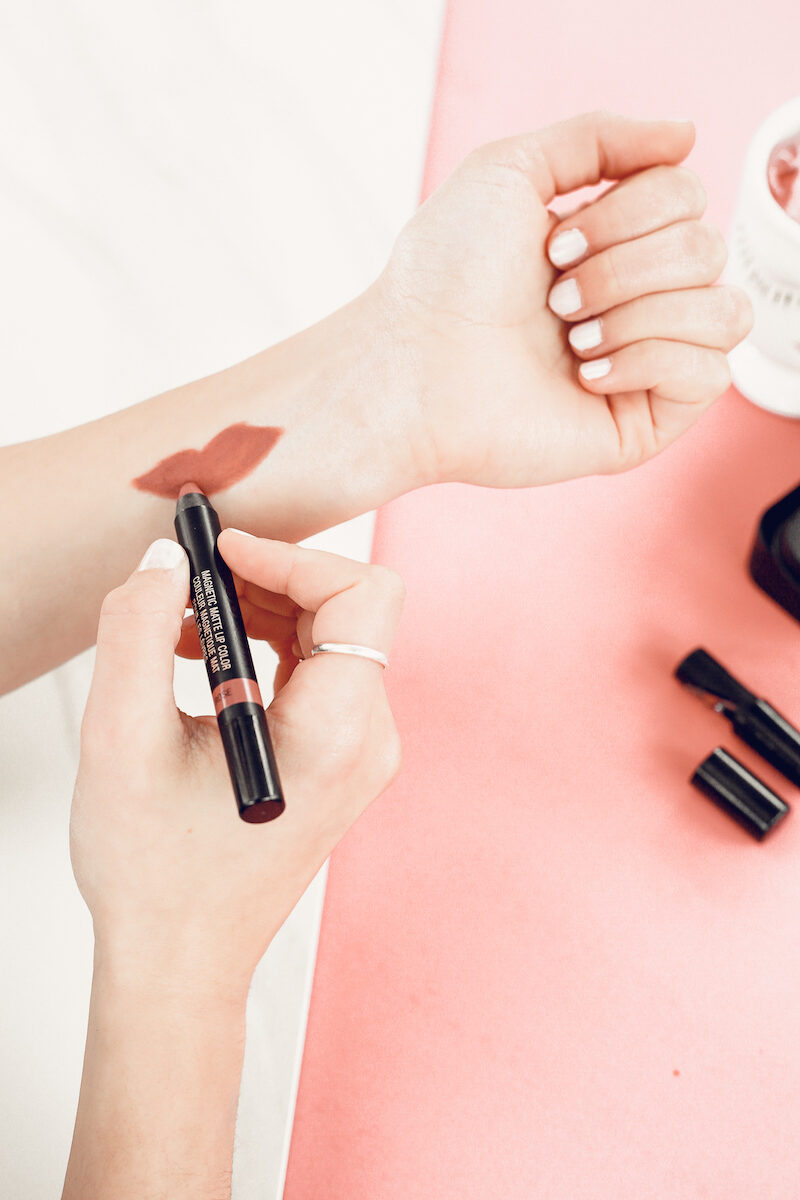 The Rundown
Product: NUDESTIX Magnetic Matte Lip
Price: $24
Where to buy: Sephora (in-stores or online), Ulta Online (in-stores in May), or NUDESTIX website
Perks: Eco-Friendly | Vegan | Cruelty-Free | Preservative-Free | Gluten-Free | No Parabens | No Sulfates | No Phthalates | Volatile Cyclomethicone-Free | Fragrance-Free
---
Sam's Thoughts on NUDESTIX Magnetic Matte Lip
I don't know about you, but I'm terrible at applying lipstick. Everytime I use a normal tube of lipstick I feel like I'm a kid that can't color within the lines. I know that's what lip pencils are for, but who has time for that?
When I realized this Magnetic Lip color could be used as a lipstick and pencil all in one I was immediately interested. I started watching reviews of beauty bloggers applying this lip color and literally raving over how great it was. Cue: $24 leaving my bank account.
Since my Magnetic Lip purchase, I've parted ways with my go-to MAC lipstick. I never thought I would say that. Seriously, though, this stuff is amazing. It glides on SO smoothly and is so easy to apply "within the lines." No more kindergarten coloring for me!
It also stays on SUPER well.
I've put it on before dinners, drinks, desserts, snacks…(are you noticing a food trend?) and it really stays on! The only issue with it, since it sits on your lips for so long, is that it can be a little drying. I suggest using a great balm beforehand, but not right before you apply the magnetic lip because it won't latch to your lip as well. It wouldn't be a bad idea to regularly exfoliate your lips, either. It will work best when applied to clean, moisturized lips!
I have this in Rose and I need it in every color!
---
Claudia's Thoughts on NUDESTIX Magnetic Matte Lip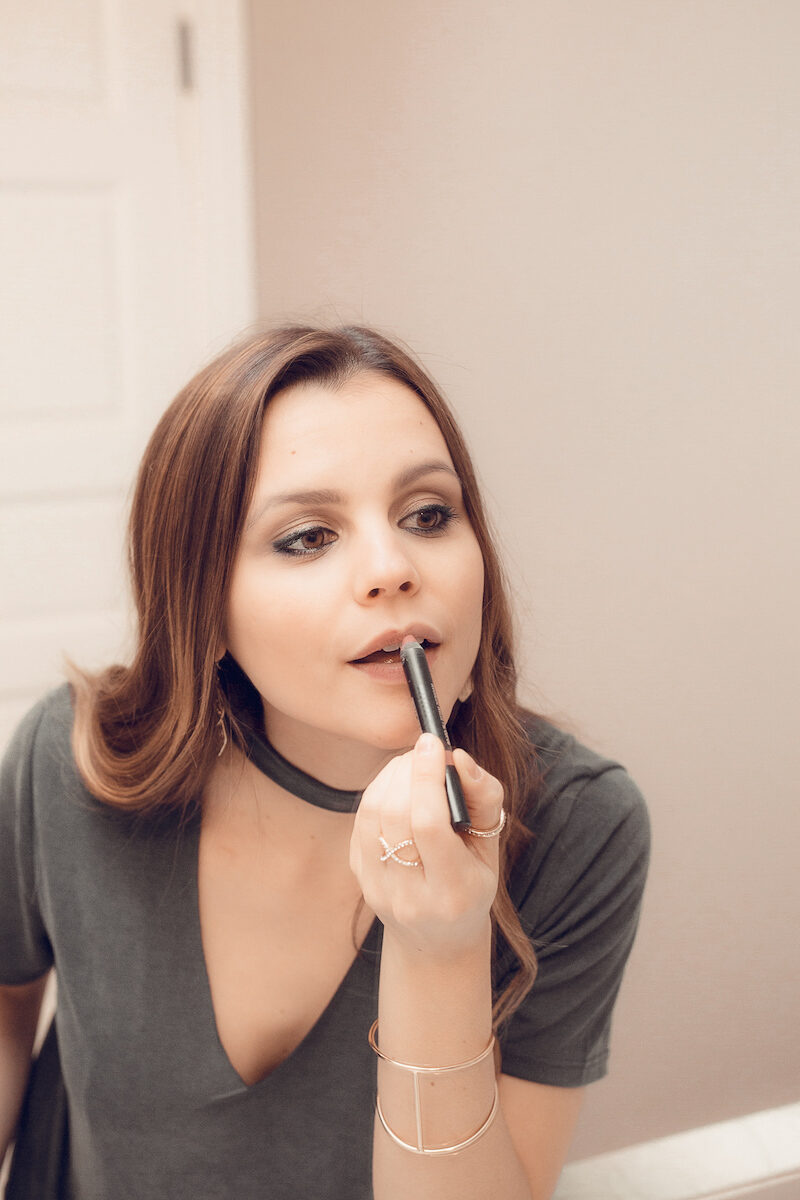 I love, love, love lipstick. And lip gloss, and lip stains, and lip kits, and lip balms…and lip anything really! I can't walk out of the house without having a little something on my lips to give them a boost of color and shine (definitely learned this habit from my mommy).
I totally agree with Sam that the worst part about wearing lipstick is the bad 90's lip liner look you end up with after a few hours of fun.
I look in the mirror, realize I've lost my glam and, like Sam, frantically wonder how long I've looked like this. I then try to wipe the mess off only to end up with even blotchier lips. Major fail, amirite?
Well, I'm happy to report that my lips looked pretty damn fab all night long when I tested the NUDESTIX Magnetic Matte Lip. The color does fade with time, but it fades into a pretty even, subtle tint. No uneven blotchy-ness in sight. Now I get why they call this their #LIPTATOO!
Another thing I love about this lipstick is the versatility of the color. With the Rose shade, I can apply a light layer for a perfectly matte day look, or I can deepen the color with a few extra layers for a darker night look.
The only issue I have with it is how dry it feels on my lips. The more you apply, the stickier and dryer it feels. So like Sam suggested, be sure your lips are exfoliated and lightly moisturized prior to application. This isn't necessary, but will definitely help your lips feel more hydrated.
Confession: I've been borrowing Sam's NUDESTIX for far too long. Thanks again, girly! But I think you can agree it's time I purchase my own. Rose and Saint, I'm coming for ya!
This brand is great and the Magnetic Matte Lip is even better. It's like a little stick of pure gold!