Time to feature another one of our favorite bloggers, Alex Ayaub (@alexandraayyy) of The Nines blog! She's hilariously witty, beyond stylish and knows how to craft a perfect skincare routine. We're so excited to share all her tips and tricks with you!
And guys, she's currently living in Vegas, so she knows a thing or two about keeping her skin extra glowy despite the weather!
Tell us a little bit about you and The Nines.
Hello! My name is Alexandra Ayaub. I'm from Detroit, but recently moved to Las Vegas with my husband for work (and also I love a good 24-hour buffet and Celine Dion). I'm a fashion assistant for a gorgeous shoe brand, Chloe Gosselin, and a freelance writer.

I started my own blog, "The Nines", a few years ago as a creative outlet while I was working at a job I didn't love. I write when inspiration hits, covering anything from beauty, to style, to love and life changes, and you'll usually get an embarrassing story about me with every read. It's my therapy – you know, in addition to actual therapy. I love being candid and sharing what's real (and usually self-deprecating). It's allowed me to connect with women all over the world. I love that.
What are your AM/PM skin care routines?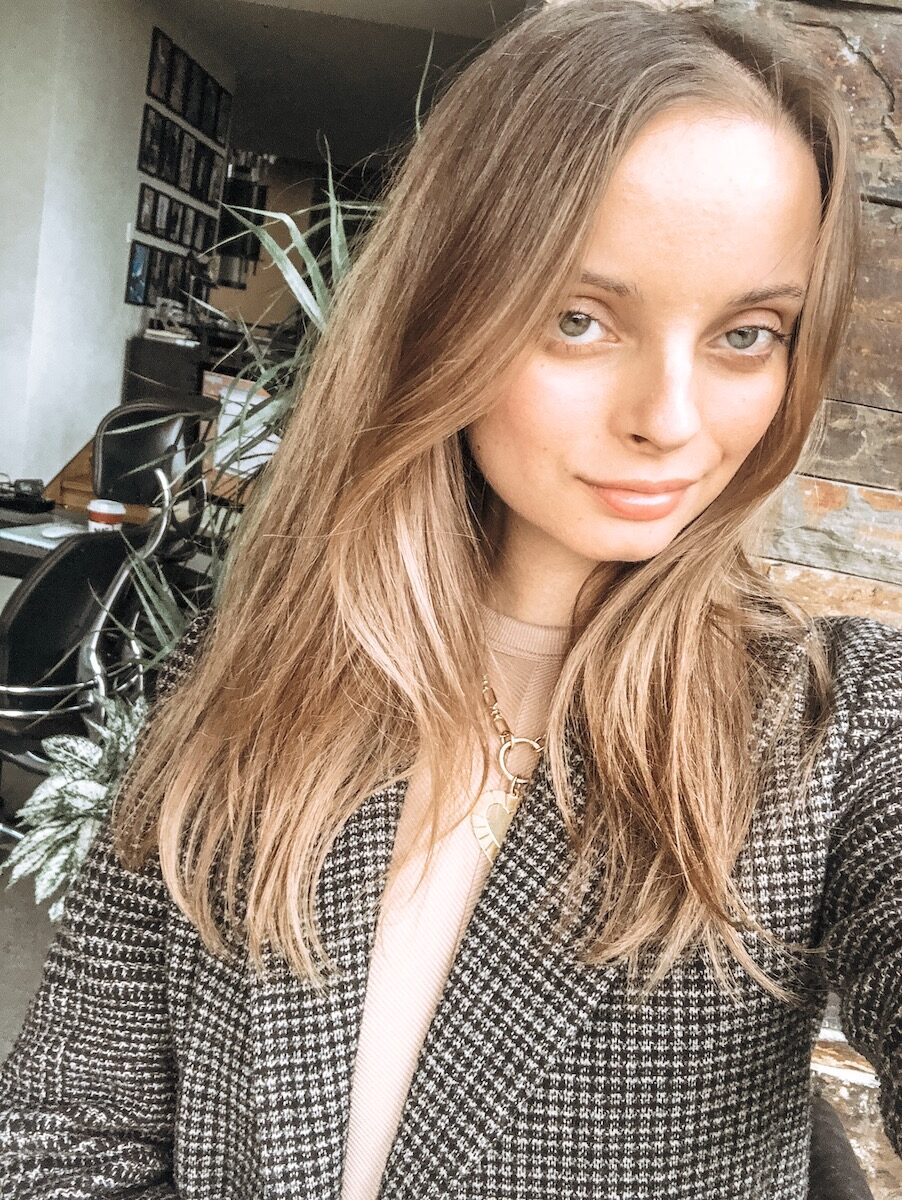 In the AM, I only splash my face with cold water. A few years ago when I was breaking out a lot, I found I was "over-washing" my face. So I don't use any cleanser in the morning, and it's changed my skin significantly. Then, I follow up with the Caudalie Vinoperfect Vitamin C Serum. It's amazing for brightness and fading dark spots.

Next, I apply my Elta MD Sunscreen – I never leave the house without lathering it on my face, neck and chest. When it comes to anti-aging, no cream or product will be more effective than sunscreen!

And while we're at it – I'm looking forward to the whole aging thing. Dinner at 5pm, in bed by 8pm, AND I don't have to be as nice to people? A DREAM!
What's your favorite beauty or wellness product right now?
I was in France for work recently, and I finally visited the Biologique Recherche Institute. I've been wanting to go forever, they're behind the cult- favorite "Lotion P50". My skin has been in despair for a long time – I have new breakouts almost every morning. Moving from Detroit to the desert has totally changed my skin, and it's been difficult to manage.

After a skin analysis, I picked up their Lait U Cleansing Milk, Lotion P50W (for sensitive skin) and the Crème Dermopurifiante. After an initial small purge, I haven't had a big breakout since I made the switch. My skin looks poreless. Twice a week, I've been doing their Masque Vivant, and even though it makes me smell like burnt chicken teriyaki, the glowing results are worth it.
What's one product you can't live without?
Elta MD Sunscreen and OLEHENRIKSEN Banana Bright Eye Cream. The sunscreen not only protects my skin, but it reduces redness and makes my skin looking hydrated and glowing. It's perfect on its on or under makeup.

The eye cream is the best I've found. I wear it when I'm not wearing makeup, which has been a lot lately, because it's 112 degrees and I'm just trying not to wear a bathing suit to work. Makeup isn't on the agenda when it's this hot. It instantly brightens the under eye area, and looks like a natural highlight. One small bottle has lasted me over a year.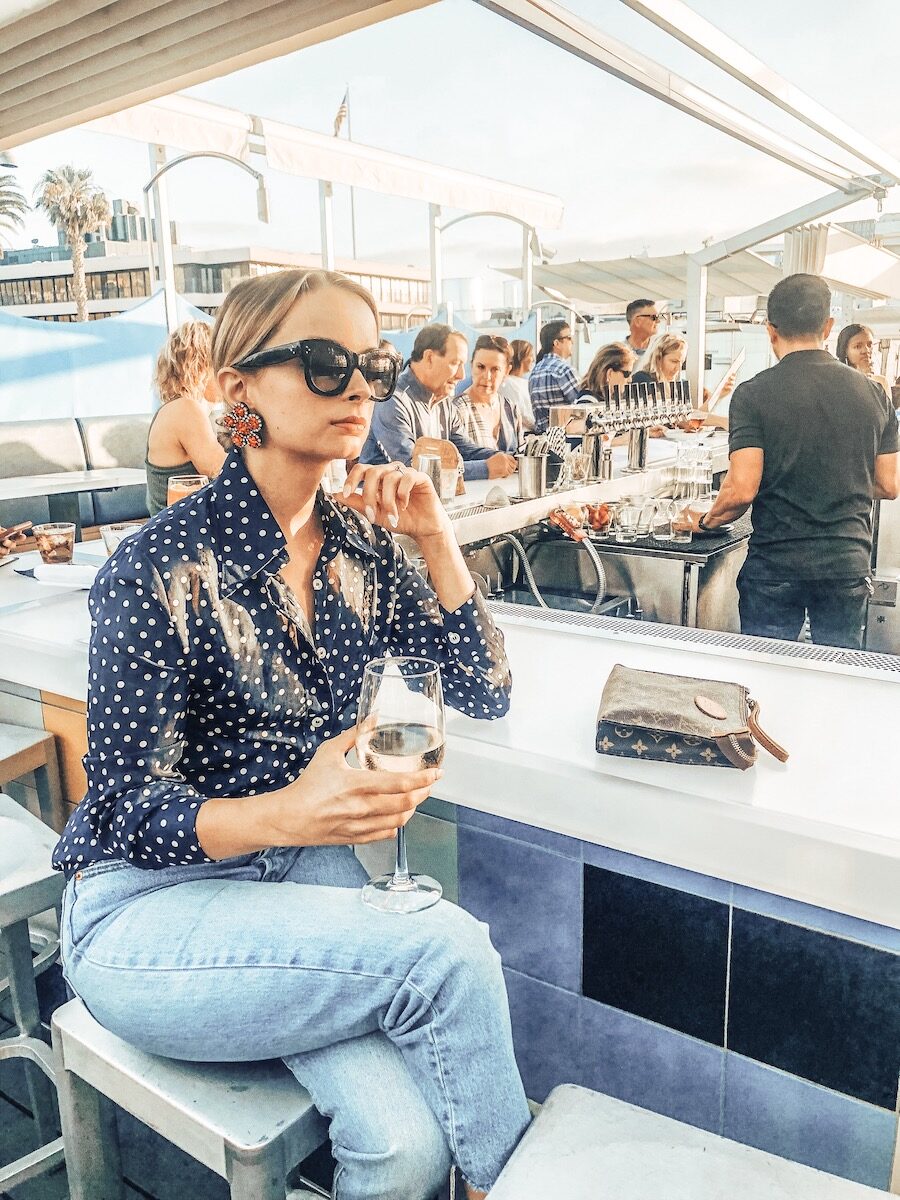 What are some clean swaps you've made in your life recently?
I've tried to switch over to completely clean makeup. When I was breaking out, I did an assessment of everything I was putting on my skin and found that my concealer was mostly silicone!

I ended up investing in Westman Atelier products, the clean-beauty line from makeup artist Gucci Westman. I fell absolutely in love. All of her products are clean and blend in like a dream. It all looks so natural, which is exactly the look I go for. Every day, I use her foundation stick, but I use it as concealer under my eyes, around my nose and on my chin.

Then I apply the highlighter in "Lit" under my brows, on my orbital bone, upper lip and a dab on the bottom of my chin. Lastly, I do a few swipes of the "Super Loaded Highlight" on my cheeks bones as blush and a little bit on my eyelids. If you're going to buy one Westman product, it's this one. It gives you the most natural looking, peachy, healthy glow. This is quick, fool-proof makeup. I'd rather spend my time in the morning drinking my coffee and keeping my dog from stealing all my underwear.
Alex, thank you so much for being a part of our How She Glows series! We hope you guys enjoyed her beauty and skincare tidbits as much as we did!