Don't you hate it when your face feels parched and clogged at the same time?I mean seriously, isn't it the worst? What's a person to do? You can apply heavy creams only to end up with more buildup and more breakouts…OR you can use a strong cleanser and lots of masks to clear your pores, but then you're stuck out in desert face land. It's always seemed like there was no real answer for me…especially being someone that deals with acne on a regular basis.
Cue: OSEA Blemish Balm. This miracle moisturizer entered my life not too long ago and I don't know how I ever lived without it.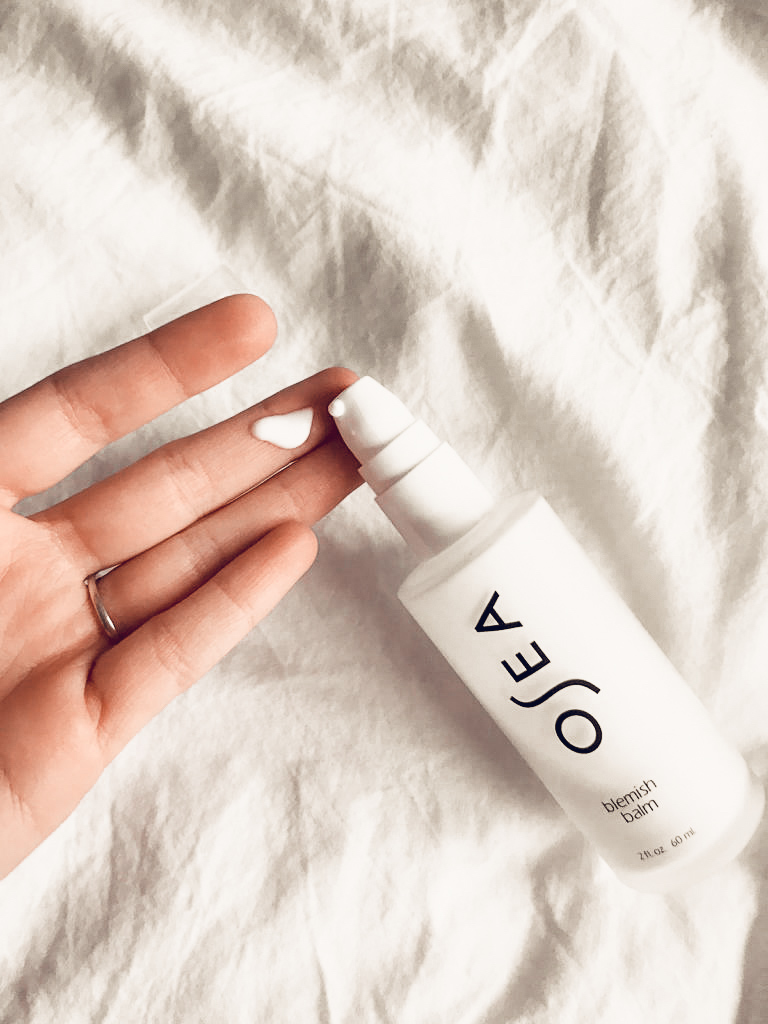 The Rundown
Product: OSEA Blemish Balm
Price: $44
Where to buy: Our Shop Page!
Perks: All Natural | Plant-Based | Vegan | No Parabens | No Petrochemicals | No Sulfates | Compact for Safe Cosmetics | Recyclable Glass Bottle | USDA Organic Algae
How I Used It
I have to admit, I was skeptical to start using this balm. Why? Even though I deal with acne on the regular, products that claim to be beneficial for those of us can be harsh. A lot of times, those products end up making things worse, not better.
I promised myself I would use it daily for a month (duh, CO rules…) and see how it all played out. When I first put it on, I couldn't believe how incredibly refreshing it was! It was like a burst of cooling, but moisturizing, tingling, but not stinging, perfection!
Mid-Month Thoughts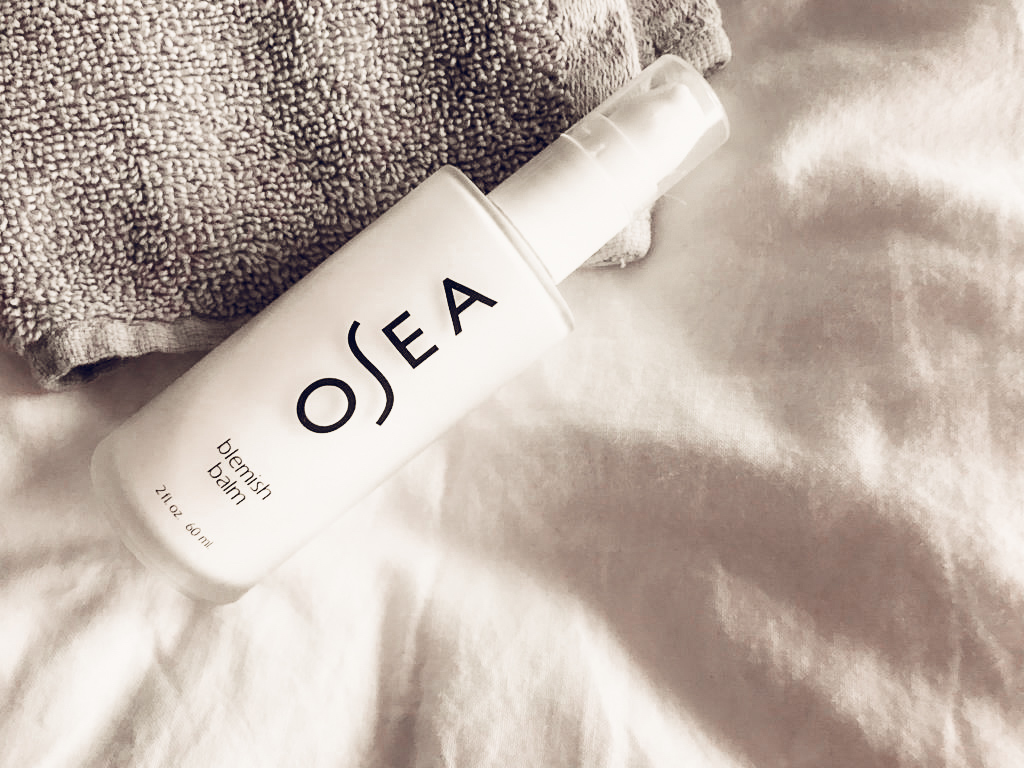 As the month went on, I started to notice something…something huge. This cream was helping to actually balance out my skin.
As the seasons were changing here in Michigan, normally my face would be enraged with atmospheric confusion, but not with OSEA Blemish Balm. It was calming my blooming breakouts and stopping them dead in their tracks. Yes, you read that right. This moisturizer is a miracle worker, my friends!
When I Ran Out…
I went running to order more. That being said, my first run with the OSEA Blemish Balm was a travel-size version, so for that to last a whole month is great! A little goes a very long way with this heavenly cream!
The other big wins with OSEA are that is a clean, vegan, eco-friendly line that really keeps its mission at the center of its products. It's an honest company that you can depend and rely on. Speaking of depending and relying, their customer service is AMAZING! Before I ever even ordered anything from them, I reached out, told them about my skin issues and they gave me personalized recommendations of what to try! Spoiler alert: there was more than just the Blemish Balm on their list…stay tuned for more reviews!
The Results
mean what else can I say? OSEA Blemish Balm comes from a trustworthy company and the product actually works. It's lightweight and hydrating all in one. And it helps fight off those pesky blemishes!
For all these fab reasons, OSEA Blemish Balm most definitely deserves a 9/10!

Have any of you tried OSEA? Which products are your favorites? I have more to review soon…stay tuned!