The biggest day of your life is coming up and you want to look and feel your absolute best. I get it, girl. Been there, done that! In October 2018, I celebrated the best day of my life! Seriously, my wedding day was everything I dreamed it would be and more.

Did I think about all the beauty prep I did leading up to the day of on the actual day? Absolutely not.
Did it make me feel more at ease when the day came? Absolutely.
Every bride is different…even Claudia and I were different in our pre-wedding routines (read her pre-wedding line up here!), but we can all learn and help each other along the way. When it comes down to it, weddings can be super stressful and us brides have to stick together!

Here's a look into my bridal beauty routine, broken down by hair, body, skin care and nails!

Hair
Leading up to the big day, I made sure I had my final hair appointment for a trim and balayage set up MONTHS in advance. That way I would have the perfect timing (about one week before the big day) for my hair to be colored, fixed if anything went wrong, and allow for the perfect amount of fading (from washing) to happen.

Besides a professional hair appointment, I stuck to a couple of rules leading up to the day:
Less styling! To protect my hair and keep it feeling healthy and shiny, I tried to reduce the amount of heat styling and let it be natural as often as possible.
Washed it less! Spreading out washes helps to restore balance to the scalp AND it helps preserve color. I just used a lot of dry shampoo!
Body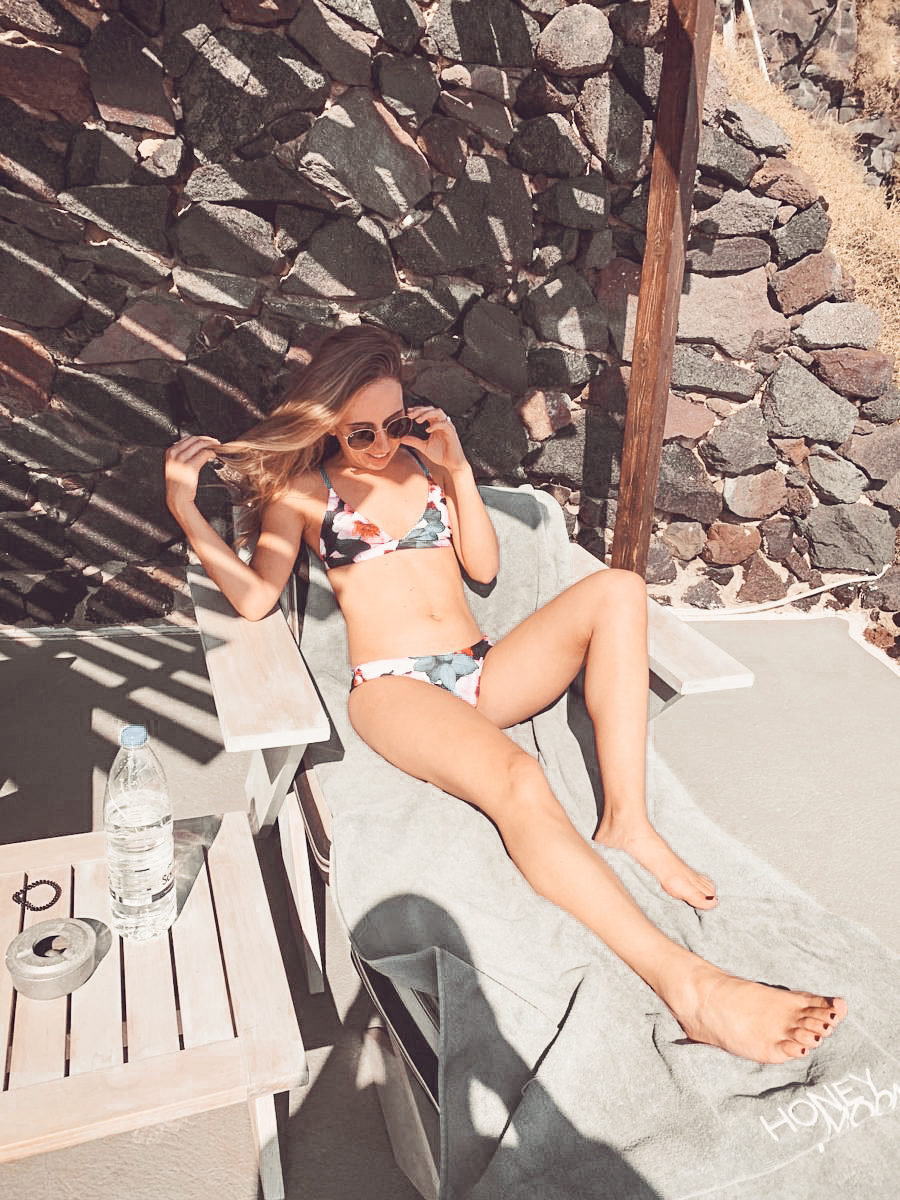 If you are hairy and kinda pale like me, I have two things for you: wax and spray tan.
Spray Tan
Spray tanning is totally risky leading up to the big day. Trust me, I get it! I've had spray tans before and if not handled correctly, you can be oompa-loompa status or just splotchy! No one likes either of those. I decided it was worth the risk, especially since I was headed to Greece the day after my wedding and knew a tan wouldn't hurt!

If you're local, I had my spray tan done at Beach House Day Spa in Birmingham. If you're not local, all you need to know is they use Sol Potion tanning solution which is all organic (major perk!) and they did a GREAT job!

I got my spray tan two days before the wedding! I was married on a Saturday and had it done on the Thursday before. It was perfect!

Waxing
If you've followed us for a bit you've totally heard my complaints about being hairy. It's annoying AF and I hate having to spend money on hair removal, but that's life. Anyway, for my wedding I went all out! Especially knowing that I was honeymoon-bound the day after.

I actually wrote about my experiences leading up to the wedding in the hair removal department in a full post on waxing vs. sugaring. So feel free to read all the details there! If you want the SparkNotes version:
It's all painful.
My eyebrows and upper-lip were waxed at Georgi's in Royal Oak.
I went to a sugar studio for a brazilian, full arm, and underarm wax. (I'm not linking where I went because I don't recommend it!)
These appointments were scheduled for the Tuesday and Wednesday before my wedding.
PRO TIP: Make sure your hair removal appointments are scheduled BEFORE your spray tan appointments! Otherwise, that wax will pull your pretty tan right off!

Skin Care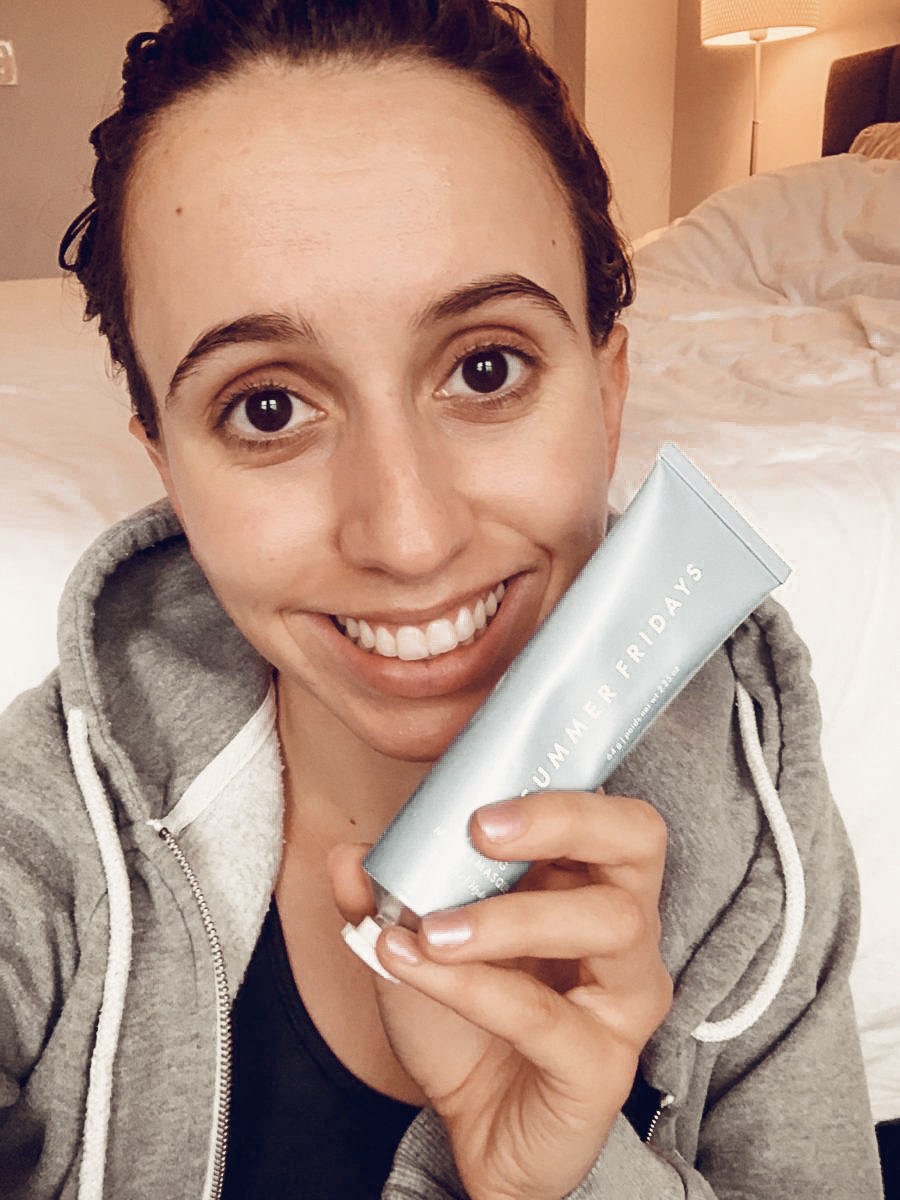 You know what would've been ideal? Getting professional facials every week for like three months leading up to the wedding. Is that realistic? Not if you're me (or many people, I would assume). So I opted for not a single professional facial, but instead splurged on a couple products that made ALL the difference for me:

Drunk Elephant Baby Facial. Now, this mask comes in at $80. It ain't cheap, but it works. In my mind, it was cheaper than a real facial and I could use it over and over again (I still have it 5 months later!). This mask is SO effective in brightening up dull skin, removing dead skin, sebum, etc. and just resetting your face to the way it should be. It's a MUST-HAVE.
Summer Fridays Jet Lag Mask. This one also isn't cheap, but coming in at $48 isn't too outrageous. The key to skin care leading up to the big day is MOISTURE! (That's one thing Claudia raved about too!) This mask is the best way to moisturize efficiently and nurture your skin to glowy days.
Nails
If there's one thing all of us brides can agree on, I would think it would be the importance of having a fresh mani pedi leading up to the big day! Not only is it crucial for all those pictures (not to mention when every guest wants to see your rings!), but it's the ideal way to take a little breather before it all.

My mom and I got our nails done together on the Thursday before because it was important our nails were done for the rehearsal the next day! We both did shellac manicures and normal pedicures at Rivage Day Spa in Birmingham.
We opted for Zoya Nail Polish on our toes – the less chemicals the better!

You do you girl!
These were the things I felt were necessary for me leading up to the big day. My advice to you? Do everything you need or want to do so you can feel as comfortable and beautiful as possible!
Honestly though, chances are, after you slip on that gorgeous dress and everyone's telling you how beautiful you look, you won't remember all of the prep and stressing you did leading up to it.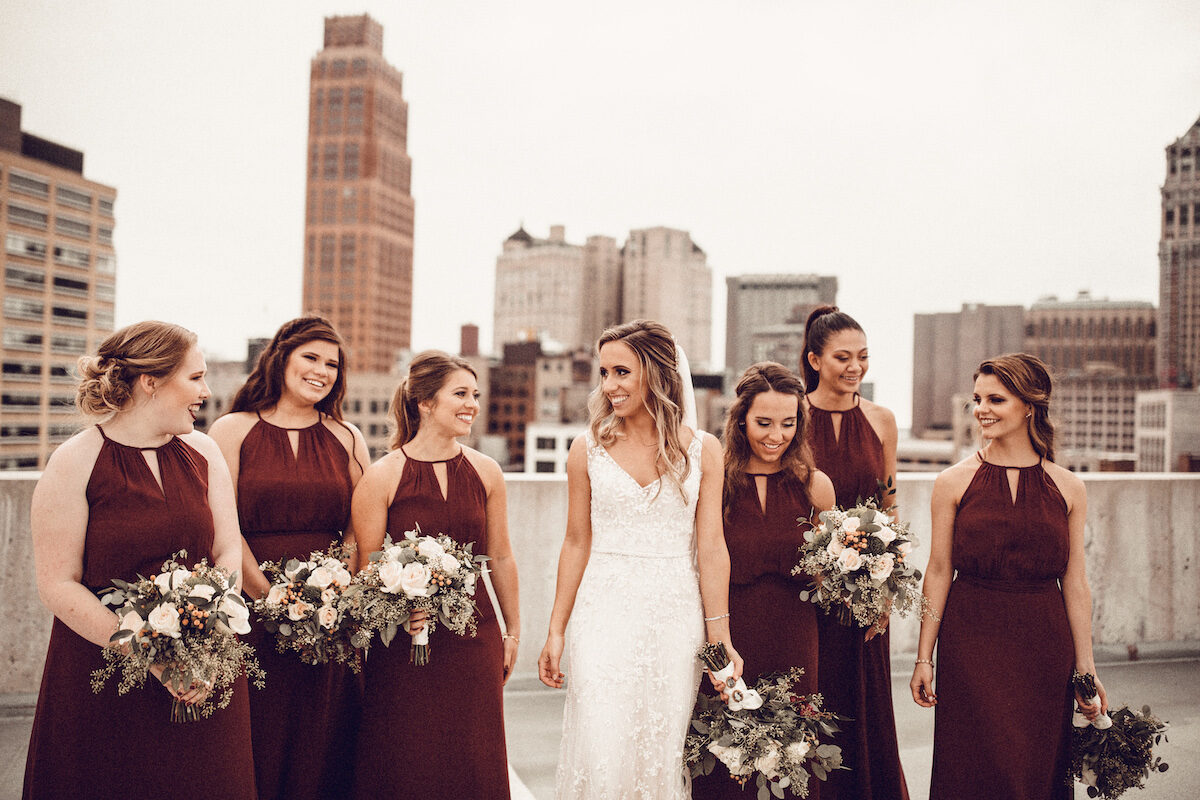 Enjoy your big day! Be sure to follow up and tell us how it goes afterwards!