You can say I have a bit of experience when it comes to protein powders…and you can also say I've had a strain of bad luck when it comes to finding the perfect powder for my morning #FabFour smoothies.
Anyone else out there struggling to find their perfect protein match?!
Some are too chalky.
Some leave me with a bloated belly.
Others make my skin breakout.
And MOST are just filled with crazy sugars and unnecessary ingredients.
So, if you struggle with any of the symptoms above, I suggest you pay close attention and get a little nakey with me…
And no, I don't mean take your clothes off!
What I really mean is – strip all the fluff and get back to basic, plain ol' naked ingredients. That's the key to finding the perfect protein match.
This is exactly why Naked Nutrition is my new favorite protein brand! Their whole mission is to give fitness and health lovers the best supplements made with the purest, most transparent ingredients. They truly do strip away the BS, and I'm ALL about that.
Not to mention, when the Naked team reached out to us about doing a giveaway, I knew it was meant to be! That's right friends, one of you gets to test this protein powder for FREE!
My Latest Protein Obsession: Naked Pea Protein
TBH, I had never heard of this protein until Alex (a.k.a the Amazon master) introduced me to it. Much like me, he was on the hunt for a clean protein powder he could drink after the gym that wouldn't hurt his stomach.
Unlike me, however, he wasn't searching for the trendy protein powders all the insta fitness stars were using…which many times aren't exactly made with the best ingredients and are also SUPER expensive for the amount you get.
When Alex found Naked Pea Protein on Amazon, he rushed over to me and was like, "Babe look! This pea protein is so clean. It's made with just THREE ingredients, has no whey, soy or gluten, and we get five pounds of it for $54!"
I couldn't believe my eyes and honestly thought it was too good to be true. How could just pea protein, coconut sugar and cacao powder be the winning combination? It HAD to taste bad, right?!
---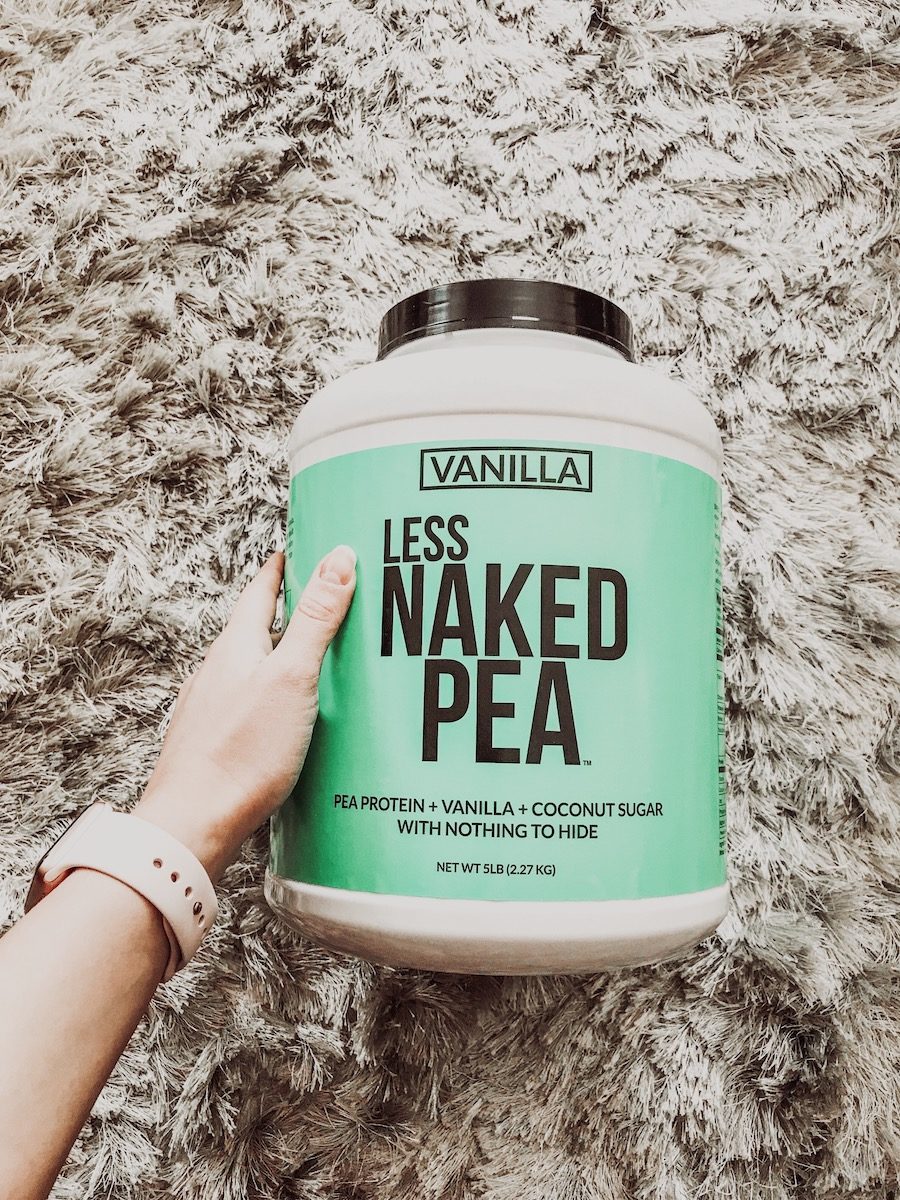 The Rundown
Product: Less Naked Pea Protein Powder (Vanilla & Chocolate Flavors)
Price: $54.99 (5lb)
Where to buy: Naked Nutrition or Amazon
Perks: Exclusively From Farms in US and Canada | Vegan and Vegetarian | No Artificial Sweeteners, Flavors, or Colors | 25 Grams of Protein | Non-GMO | Soy Free | Gluten Free | Dairy Free | Environmentally-Friendly Farming Practices
---
Getting Naked Every Morning
(I'm having a little too much fun with this name! lol)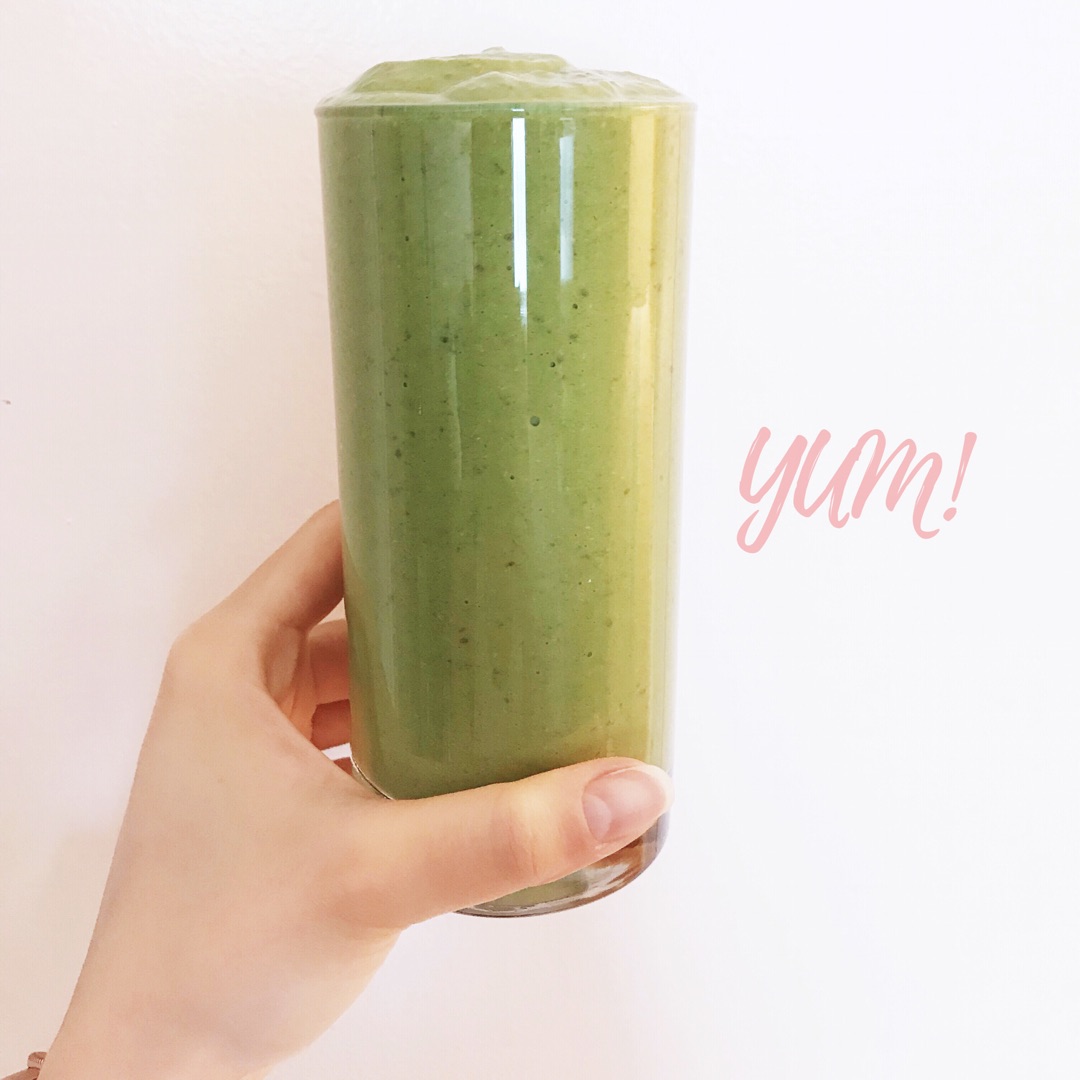 If you guys read my Body Love book review, you know I'm all about starting my day with a balanced Fab Four smoothie. And this calls for 25 to 30 grams of protein, which is why having a good protein powder is so important.
After many failed attempts with other protein brands (including my beloved Perfect Fit), I decided to dig into Alex's HUMUNGO 5lb Naked protein tub and give it a go.
So I mixed up my favorite smoothie with lots of avocado, cucumber, spinach, almond milk and chia seeds and topped it off with two scoops of the Chocolate Less Naked Pea Protein.
Lo and behold, I fell in love and now pull out my Naked Pea Protein tub almost EVERY morning!
My Naked Taste Buds
I must admit, it wasn't total love at first taste. Especially after using Perfect Fit for so long! (That's one of the best tasting protein powders I've ever come across…but not worth the tummy aches and breakouts.)
When I first tried the Chocolate Naked Pea Protein, I thought it was a lot less flavorful. But the texture was perfect for my smoothies…nice and creamy! So I kept using it, day after day, and before I knew it, I was 100% in love.
Now I'm onto their Vanilla flavor and love it even more! I love that you can see the little ground-up vanilla beans in the powder…that's transparency right there!
The Naked Facts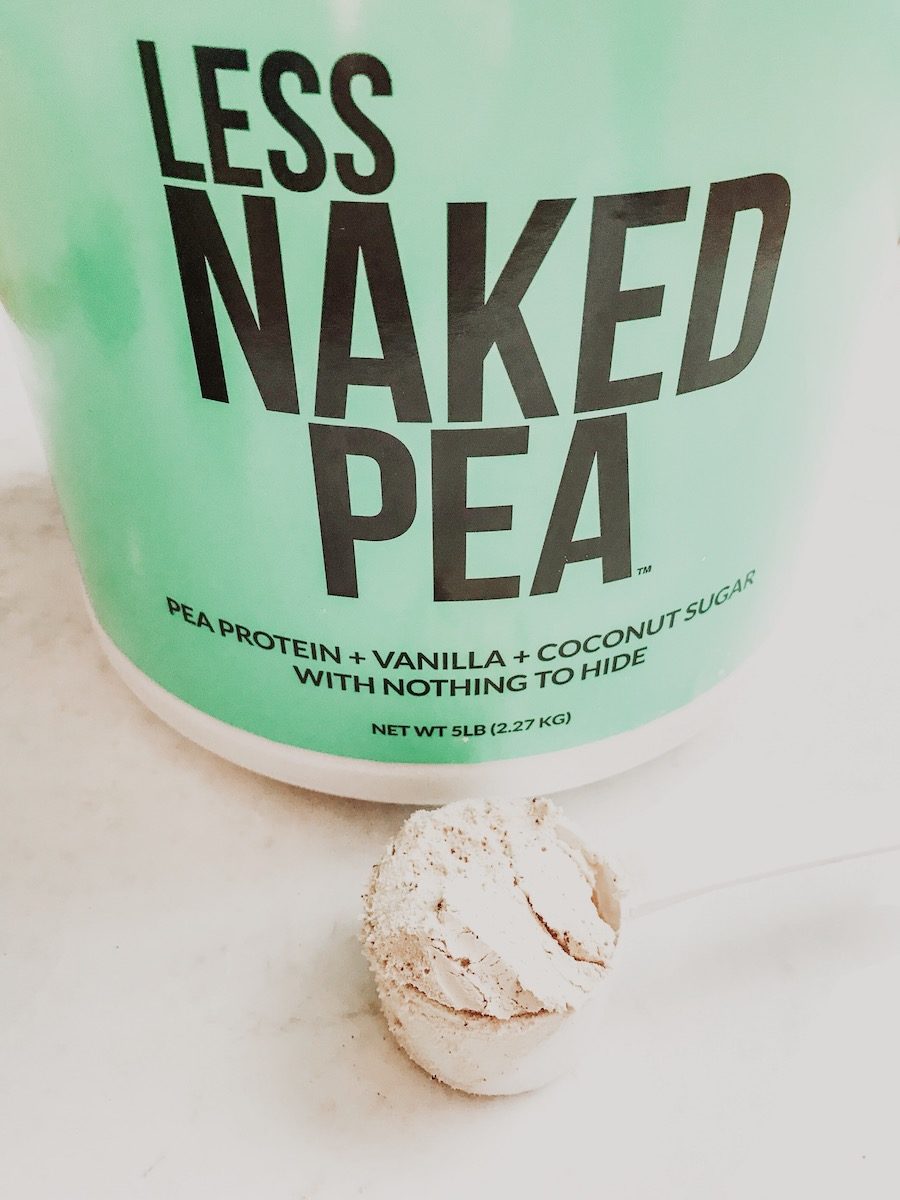 Alright, let's get down to the nutritional facts. Which, much like the flavors, totally surprised me!
Serving Size: 2 scoops
Calories: 160 (chocolate) | 140 (vanilla)
Protein: 25 grams
Sugar: 5 grams
BCAA's (Branched-Chain Amino Acids): 5.6 grams
I mean…does it get any better than this?? Other protein powders may have less (or zero) sugar, but being that this just uses simple, organic coconut sugar, I don't mind! Anything that's natural, in moderation, gets a thumbs up in my book.
And the final score is…
After testing out the chocolate and vanilla proteins each for a full month, I noticed I had no tummy aches and there were zero breakouts in sight. Hooray!
I went back to using Perfect Fit for a day and realized I didn't actually like the flavor anymore! It completely overpowered my smoothie.
When the Naked Nutrition team reached out to us to do a giveaway, I just knew it was meant to be. I was already getting ready to write this review, and they just made it THAT much better for you guys!
So yes, this is my absolute go-to for my morning, post-workout smoothies. The texture is on point, the flavors are perfectly balanced and my body is simply loving the whole "less is more" mentality of Naked Pea Protein.