Is Nécessaire worth the hype?
Let me cut right the chase here, friends. The answer to this question, in my opinion, is…not really. I know there are a lot of people who love Nécessaire products, but to be totally honest, I was completely underwhelmed by them. I tried the body scrub, body lotion and deodorant, but nothing really impressed me.
Now, don't get me wrong. The quality of these products and the packaging are great. But nothing was mind-blowing enough to make me want to re-purchase. Ya know what I mean?
I had such high hopes for this brand! After all, everyone and their mother is talking about it on social media, so I figured it would live up to the hype. Plus, I love the fact that all the products are clean and come in unscented options. Nevertheless, I feel very "meh" about it all.
With that, let's get into the nitty gritty details of my VERY honest Nécessaire review!
Nécessaire Product Breakdown: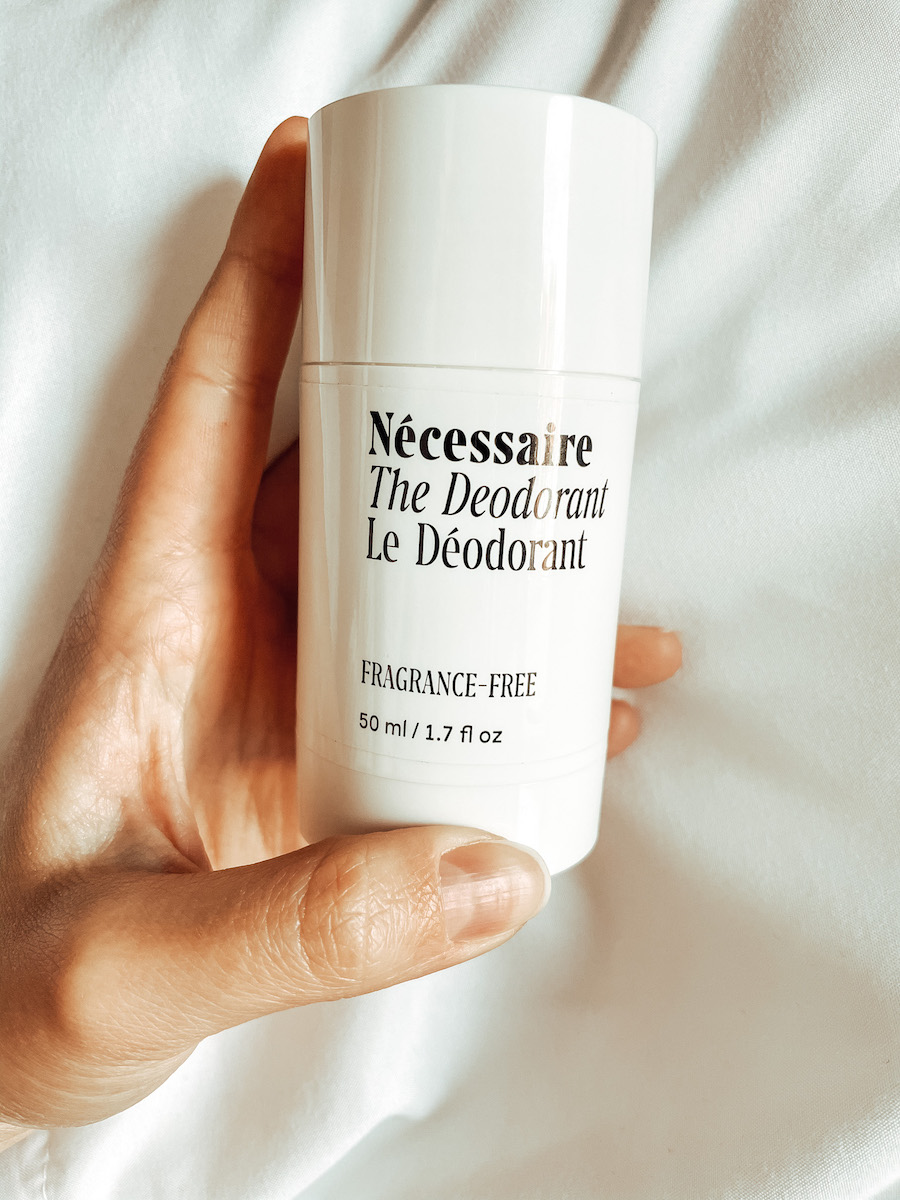 The Deodorant
Yikes! This natural deodorant does NOT work for me at all. Within minutes of applying, I smell…sour? Gross, I know. But I'm not sure how else to describe it! The smell is very disappointing because it's supposed to be fragrance-free. So naturally, I expected to not smell like anything! But it was the complete opposite. Maybe their scented options are better?
All in all, this was a total bust for me. I'm sticking to my beloved Agent Nateur Holi Stick No 3 deodorant for now!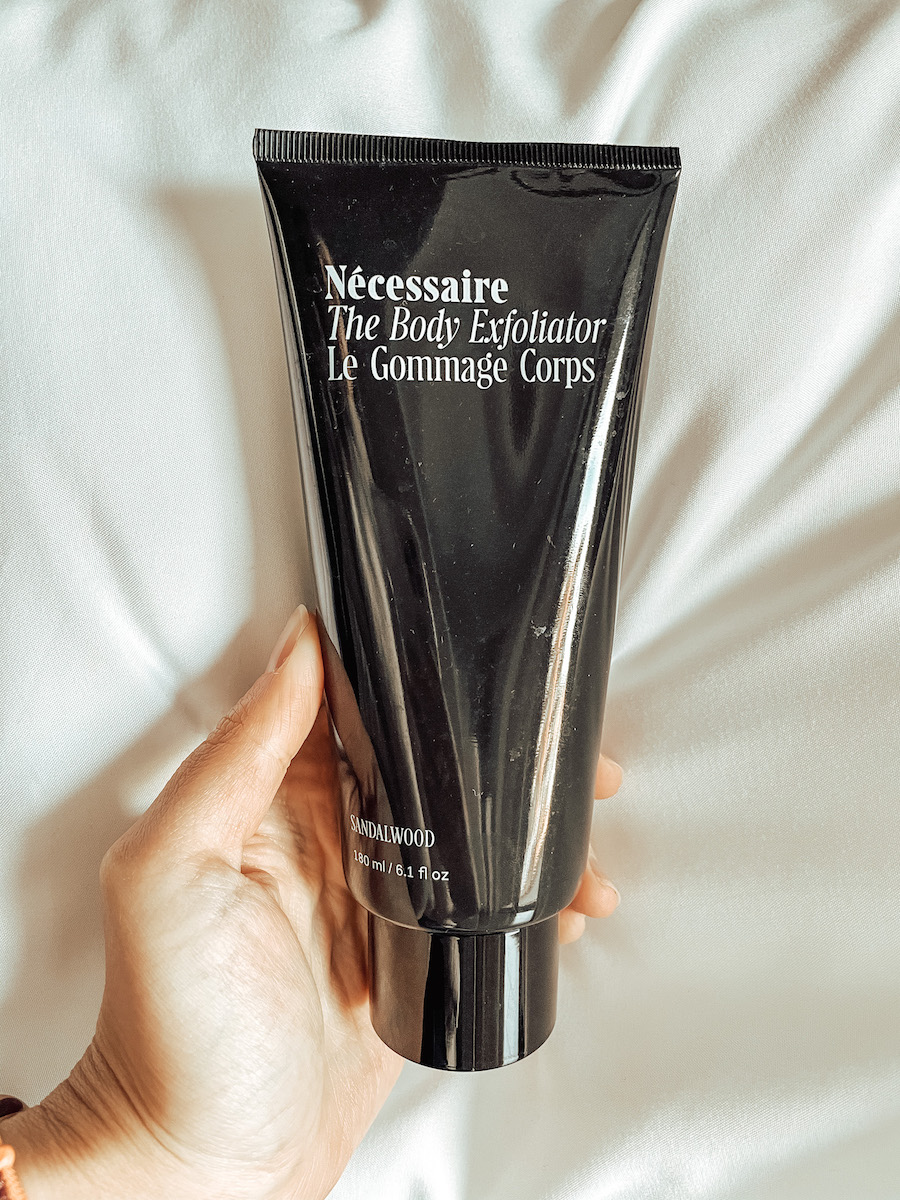 The Body Scrub
My experience with The Body Exfoliator was a little better than the deodorant! This scrub feels nice on the skin and smells delicious. The Sandalwood scent is very musky and masculine, so if you're into that, you'll like this.
I apply this once or twice a week before I shave, and I do notice my skin feels a little bit softer than usual. However, it really isn't mind-blowing, especially for the price.
You can try the Frank Body Coffee Scrub for almost half the price and get better results!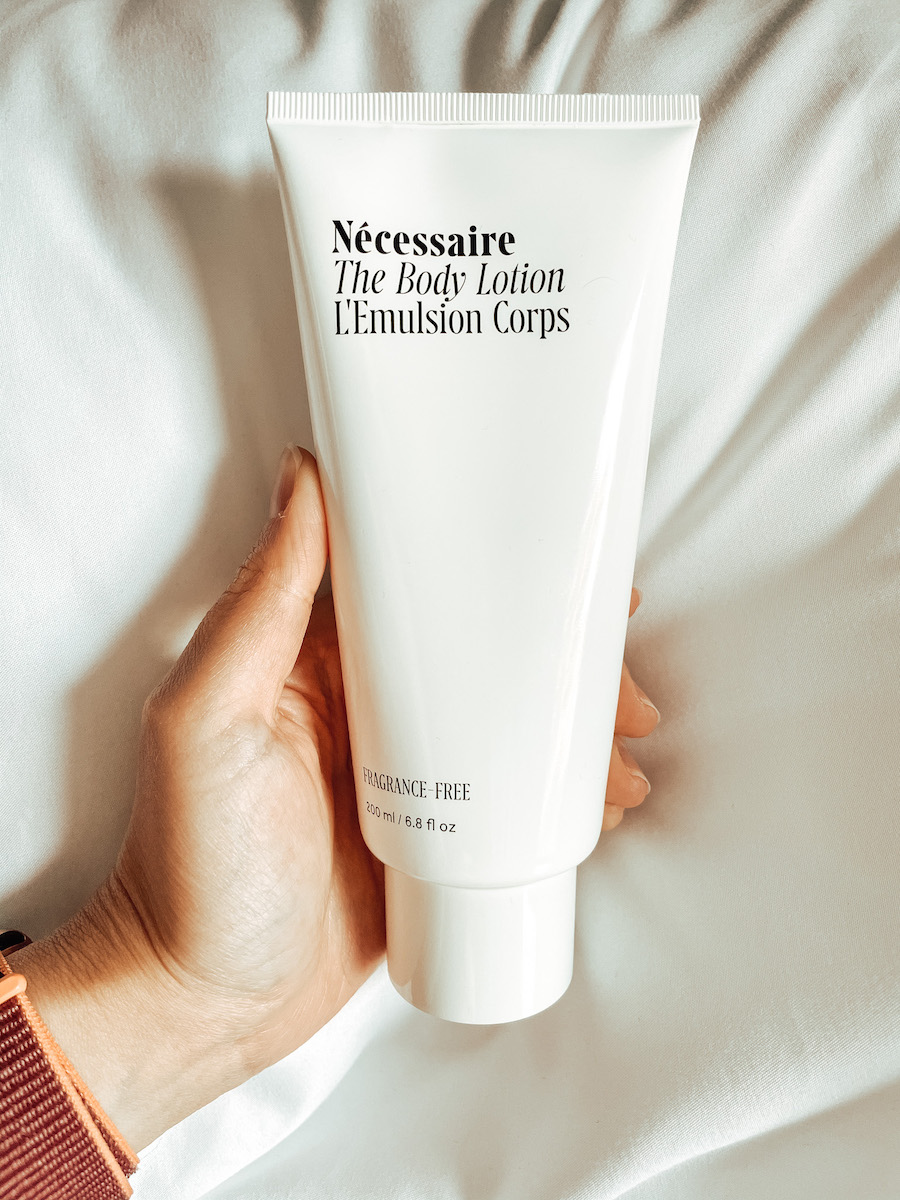 The Body Lotion
Of the three Nécessaire products I tried, I would say I like this one the best. This body lotion is 100% fragrance-free, making it perfect for sensitive skin. I swear, you will not smell A THING from this one! (If only the deodorant worked the same lol.)
It's a solid lotion to keep around and definitely works best in the warmer months of the year. In the winter, I have to mix this with my favorite Versed body oil to really get the level of moisture I need…specifically for my dry legs! So it's definitely not perfect.
However, if you're going to try anything from Nécessaire, I would say get this body lotion.
Are you shocked by this Nécessaire review?
I know, I know. Most influencers are really talking this brand up! And I do have to point out, I didn't try the body wash or body serum. The body serum contains hyaluronic acid which definitely intrigues me.
Nevertheless, while I love the branding, packaging and overall quality of the products, I truly don't think Nécessaire body products are worth the money. Here's to being 100% transparent in 2021!
Do you agree? Disagree? Comment below with your thoughts!