Every baby is different, but I was obsessed with researching everyone's newborn must-haves when I was pregnant, so I figured it was my turn to share!
As I write this, Ryder is 5.5 weeks old. Crazy how time is flying! And while yes, he's still very young, after having more than a month under my belt, I feel like we've found some of the products that are tried and true must-haves for us at this point. I'm sure some new ones will be added in the next month and maybe some will fade out, but this is where we're at!
These are in no particular order and totally random, but here goes!
---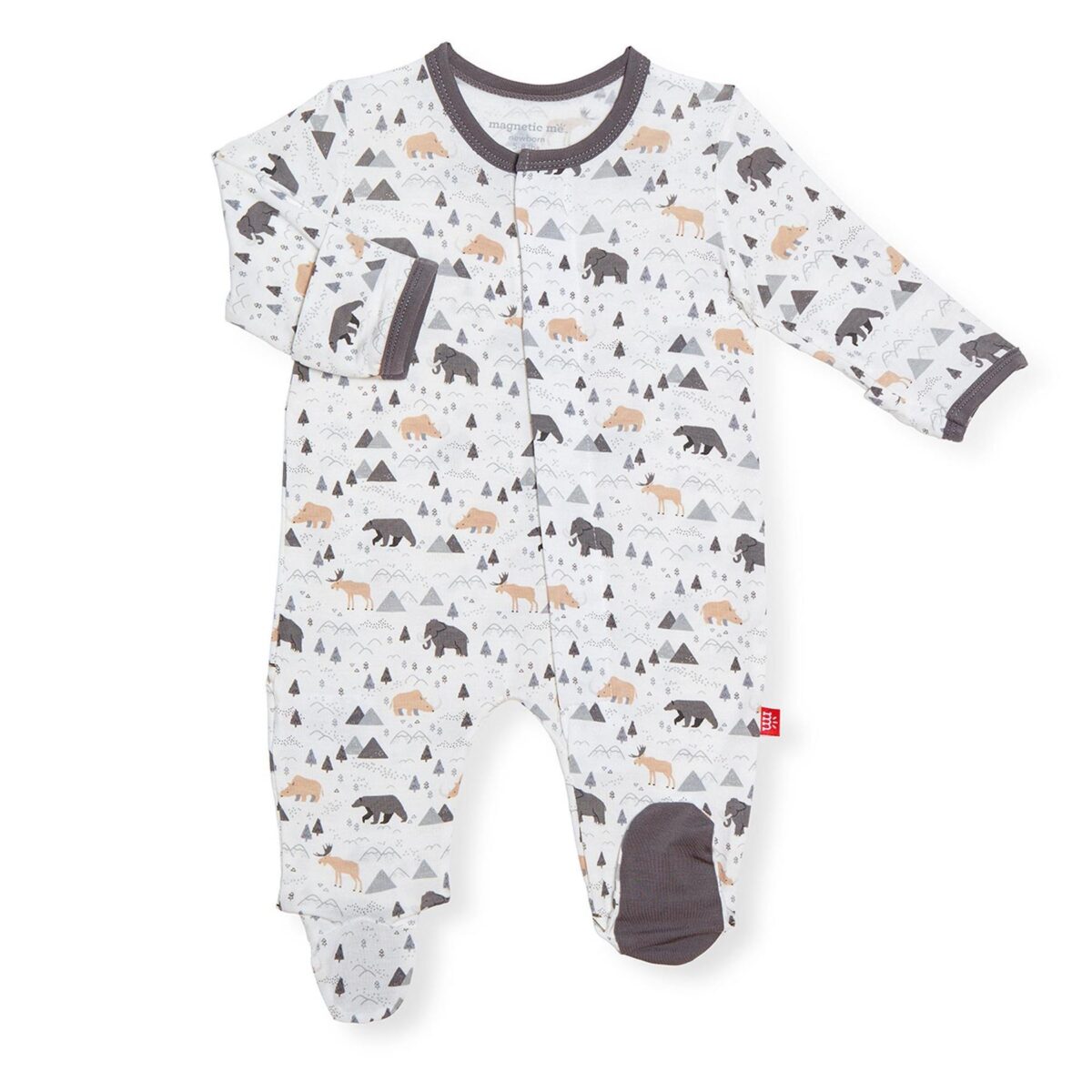 1. Magnetic Me Pajamas
The magnetic closure on these PJs is a game-changer, my friends. When you're changing diapers in the middle of the night, totally exhausted, you'll be thankful you have the easiest-to-close pajamas out there. Zipper PJs are a close second for me, but these magnetic ones? Worth every penny.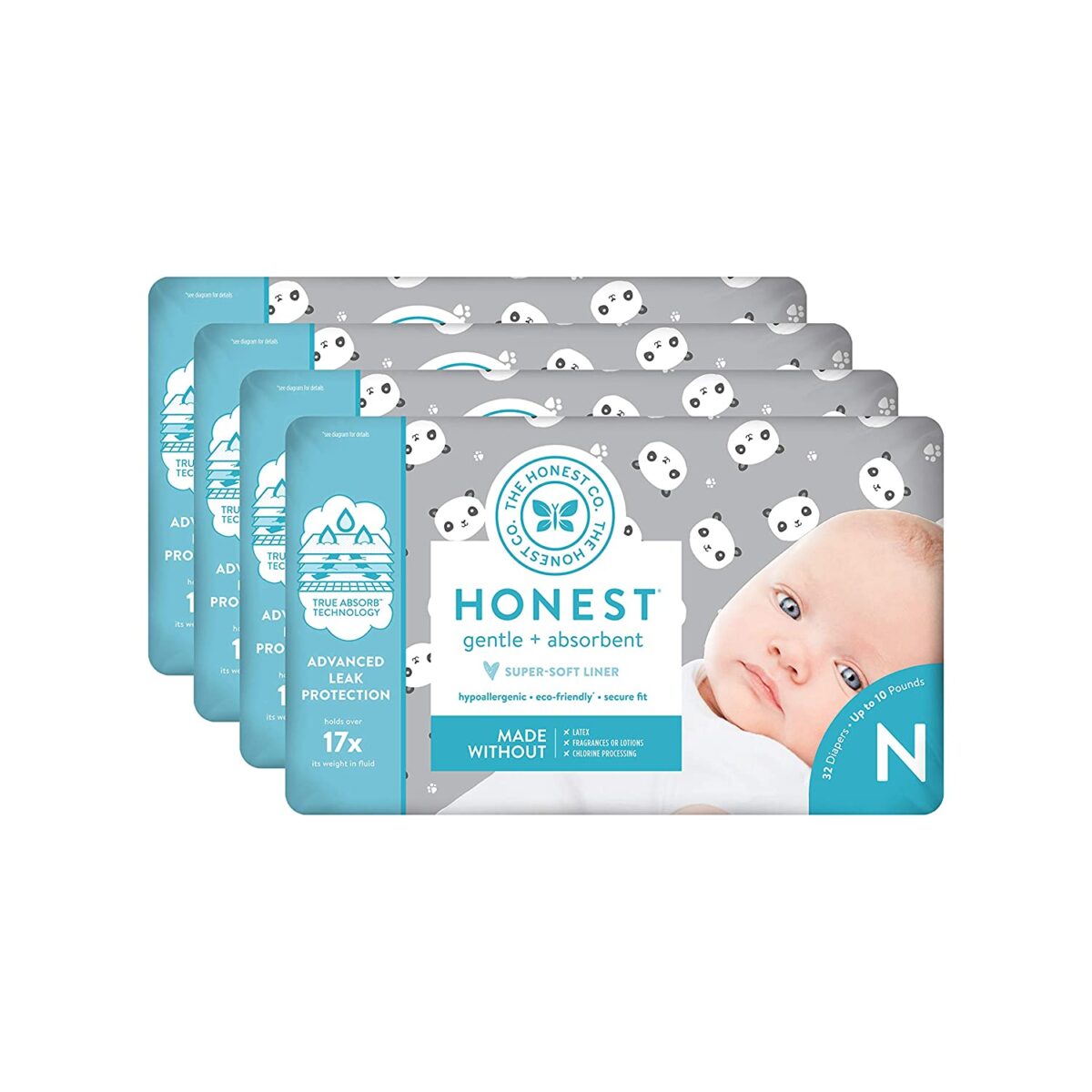 2. Honest Company Diapers
I don't know what it is about little boys (well, I do haha), but it was tough for us to find diapers that didn't leak when he peed. We tried Coterie, Huggies, HelloBello and finally landed on Honest Company. These ones rarely ever leak – and if they do, it has been user error on mom and dad's part. Plus, I love that they're free from all the nasties I don't want on my baby's bottom!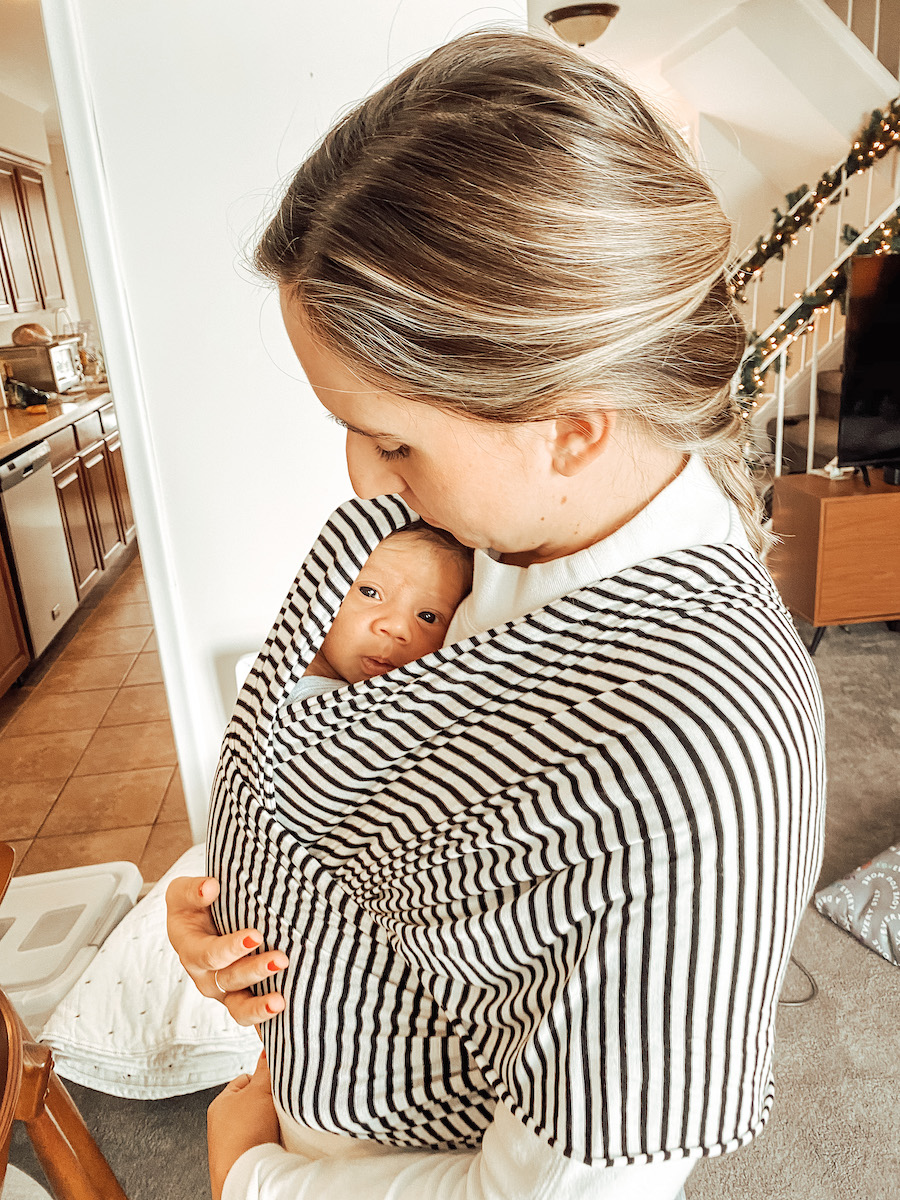 3. Solly Baby Wrap
If you have a little one that loves to be close to mama (most do, lol), then you're definitely going to want a baby wrap. Now, I have another carrier that we tried putting him in, but I think he's just too small for it. This wrap keeps him nice and snug and he passes out almost immediately in it. The best part? Mama has free hands!!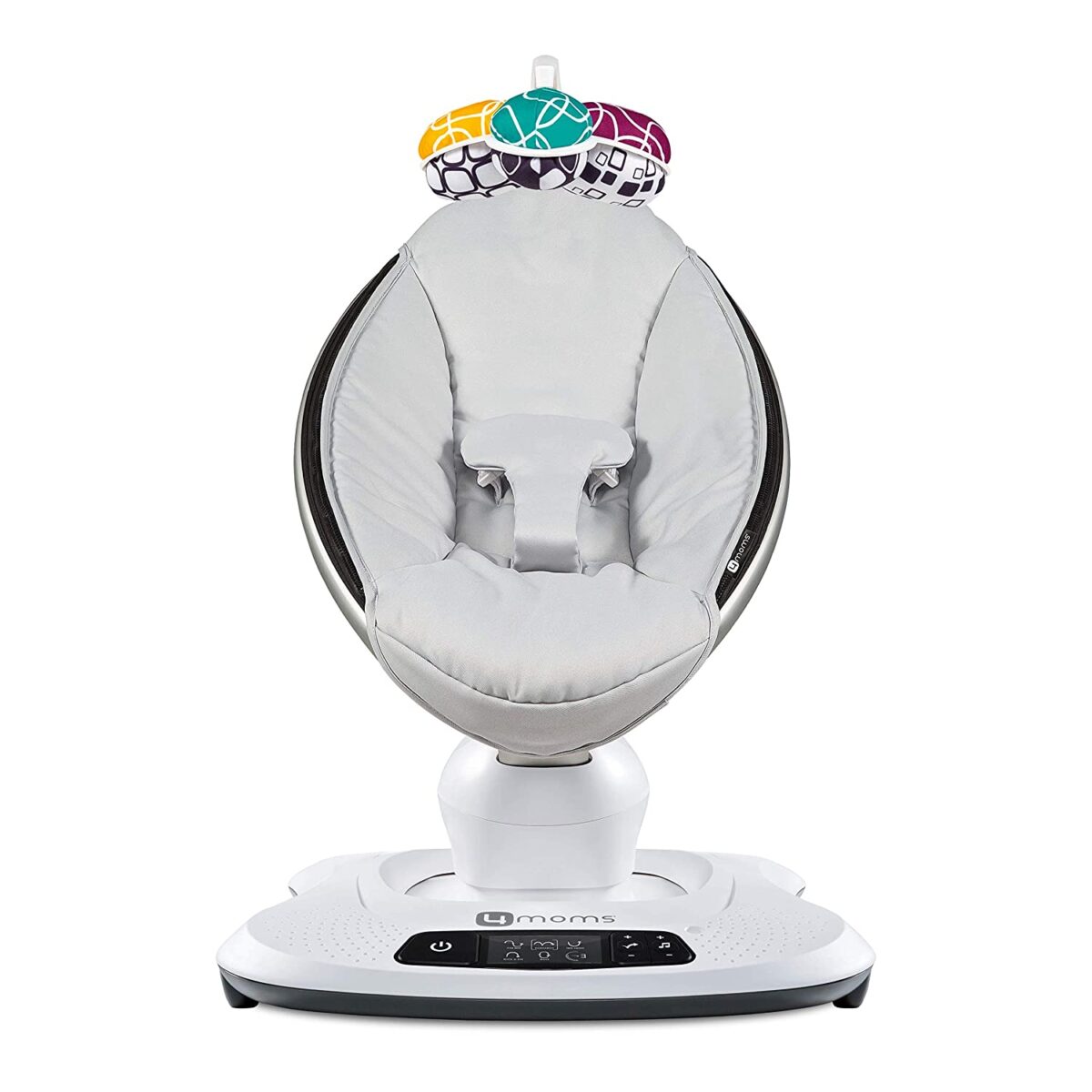 4. 4Moms MamaRoo 4 Baby Swing
Honestly, I didn't even have this on our registry. I didn't even have a swing period on our registry. It seemed unnecessary? Well, I was wrong. My in-laws ended up gifting this to us for Christmas and my little one loves it! Again, the best part about it? Mama has free hands!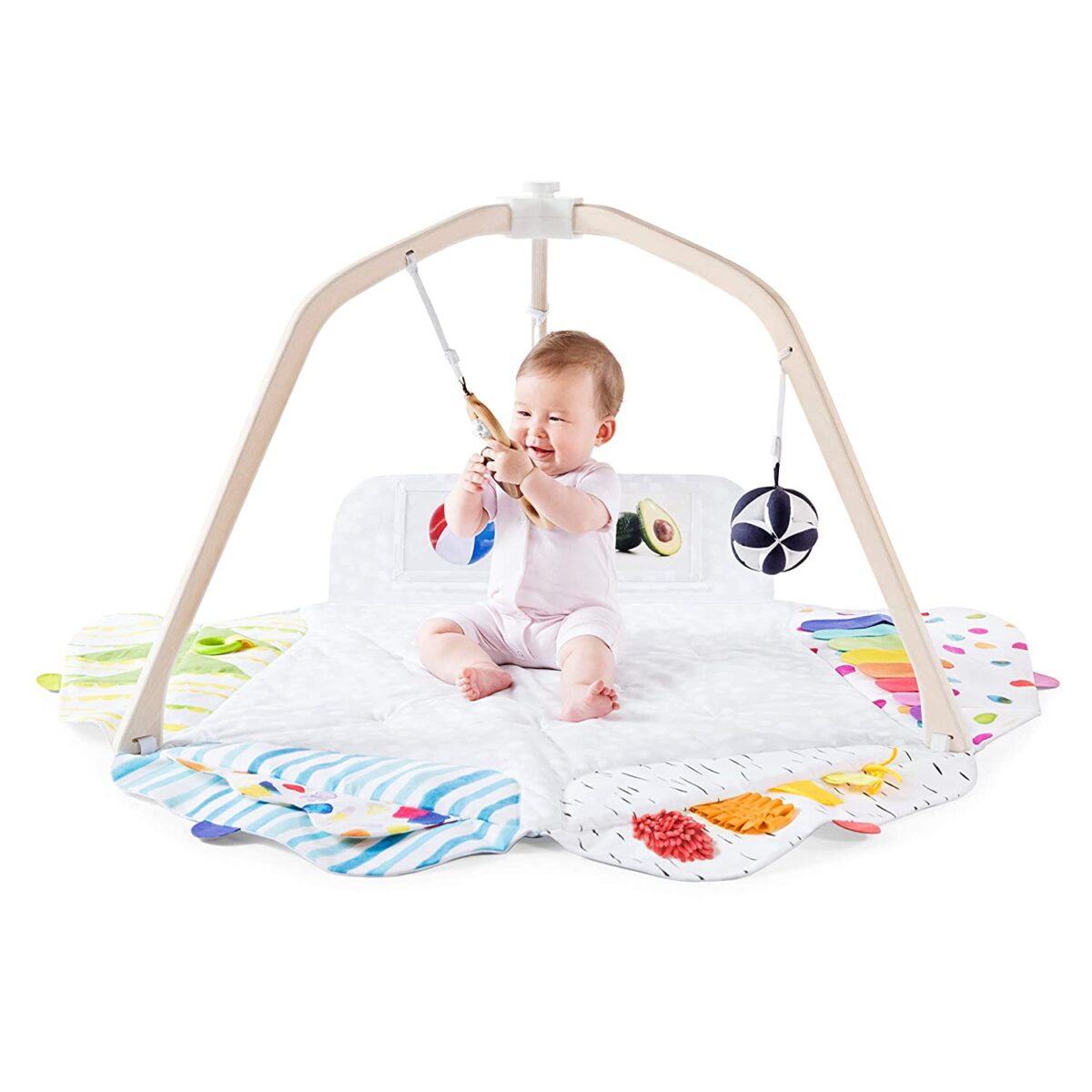 5. LoveEvery Play Gym
LoveEvery knows what a baby likes! We love this play gym because it will grow with him. It's created in the Montessori style as well. Ryder loves it! We put the high contrast cards in the viewing window for him and up top and he just stares for so long.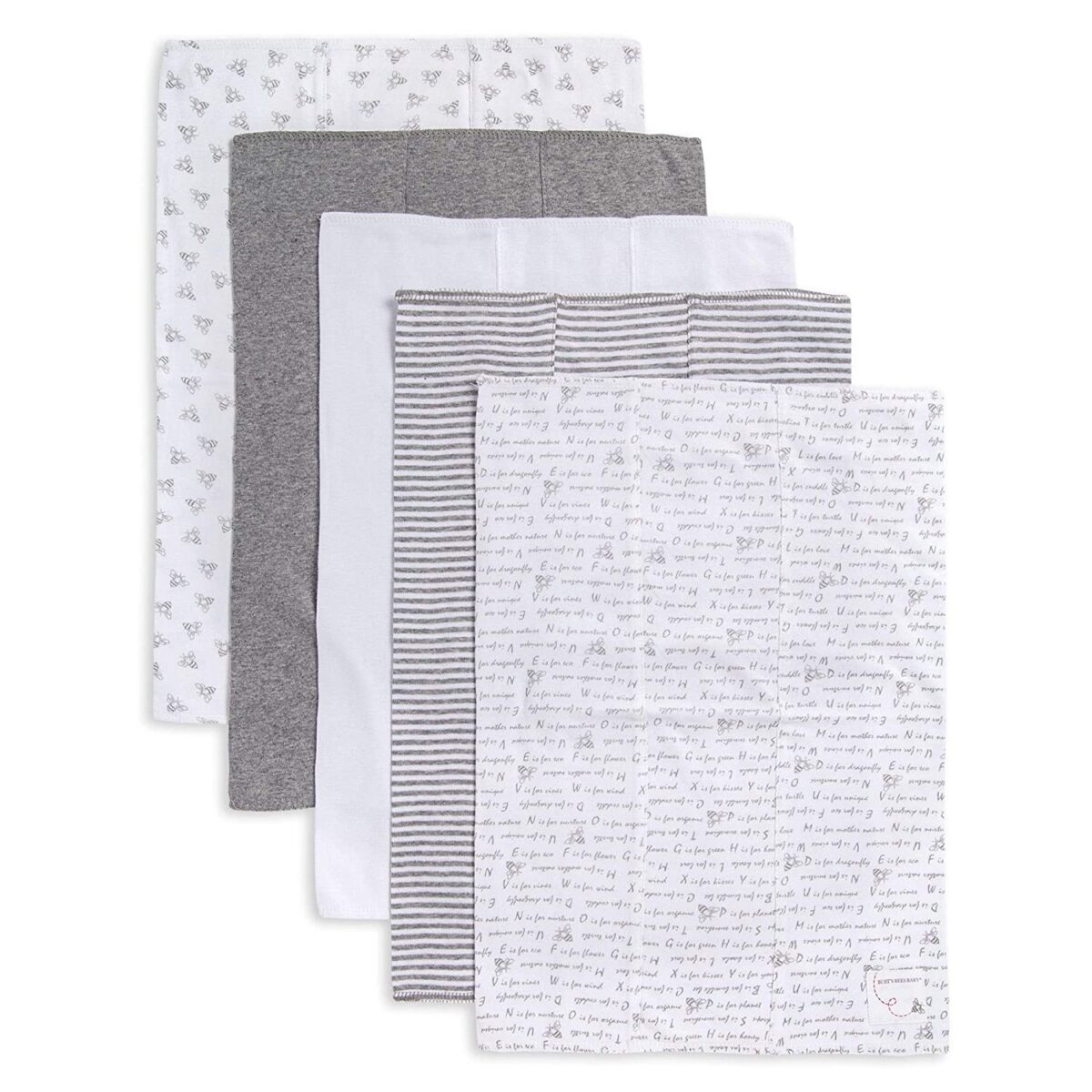 6. Burt's Bees Baby Burp Cloths
No other ones compare! They're the most absorbent and super duper soft! Not to mention, they're made from organic cotton which this clean mama loves. I have this gray patterns set and a plain white set. They also hold up super well in the wash. I can't say enough about these!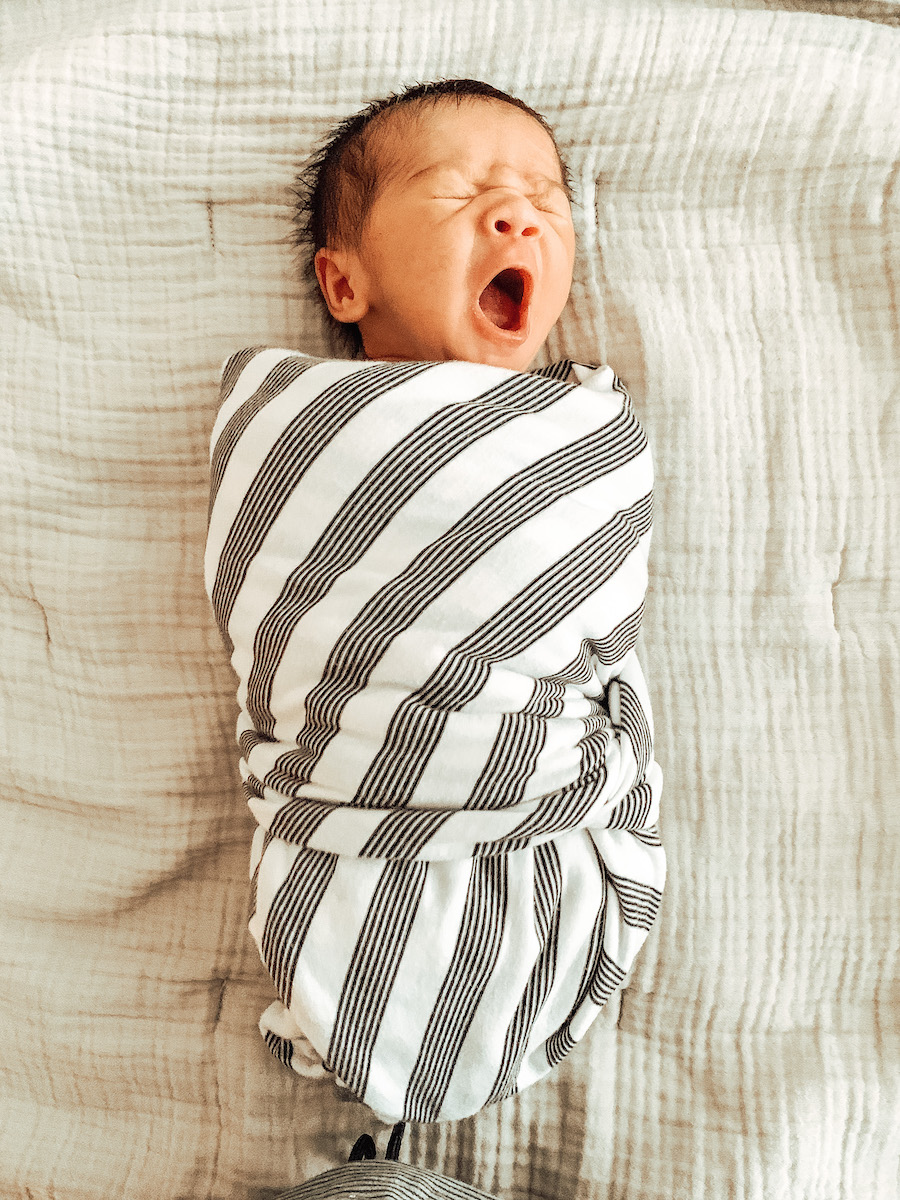 7. Copper Pearl Swaddle/Receiving Blankets
I was prepared with every velcrow/zipper swaddle on the market and my little guy only likes the real deal. Thankfully, these Copper Pearl swaddle blankets make it pretty easy to do the real-deal swaddle. They're super stretchy and oh-so-soft…which is probably why he loves them so much! We have three to rotate between since spit up and accidents happen throughout the night!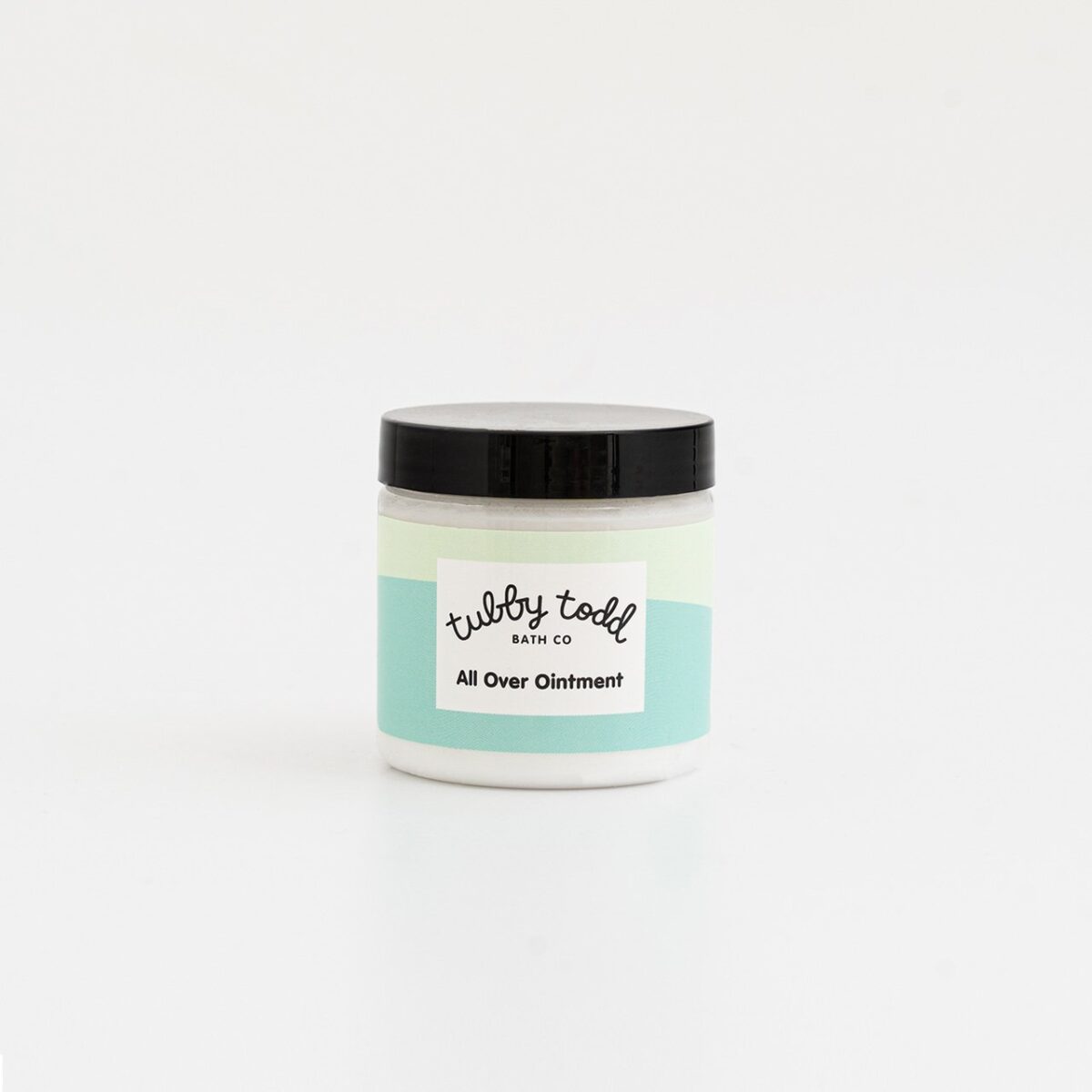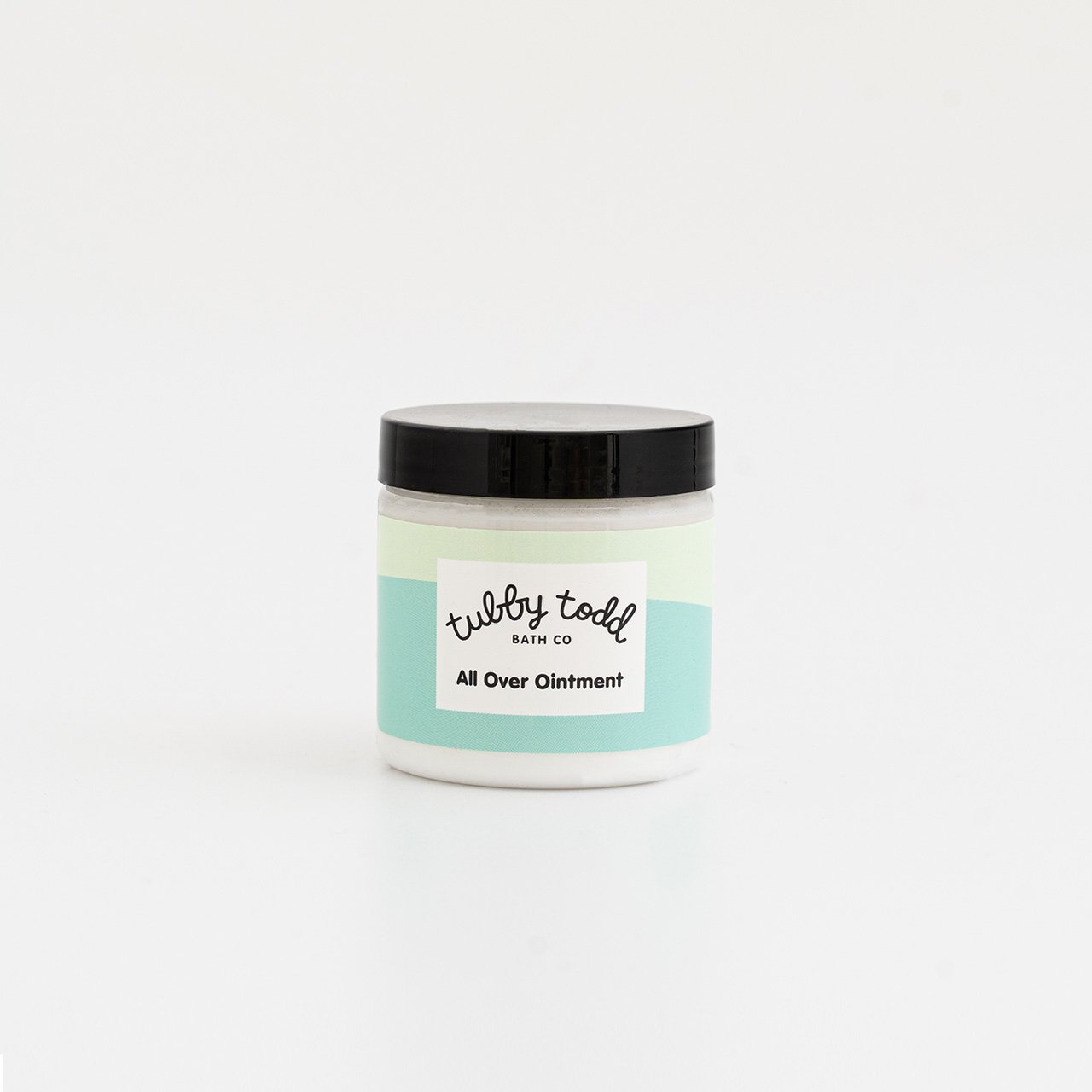 8. Tubby Todd All Over Ointment
This is a miracle worker! We have a bunch of Tubby Todd products but so far this one is my favorite. Ryder had a little bit of cradle cap on his eyebrows and this got rid of it in a couple days! It also helped wonders with his dry, peeling newborn skin.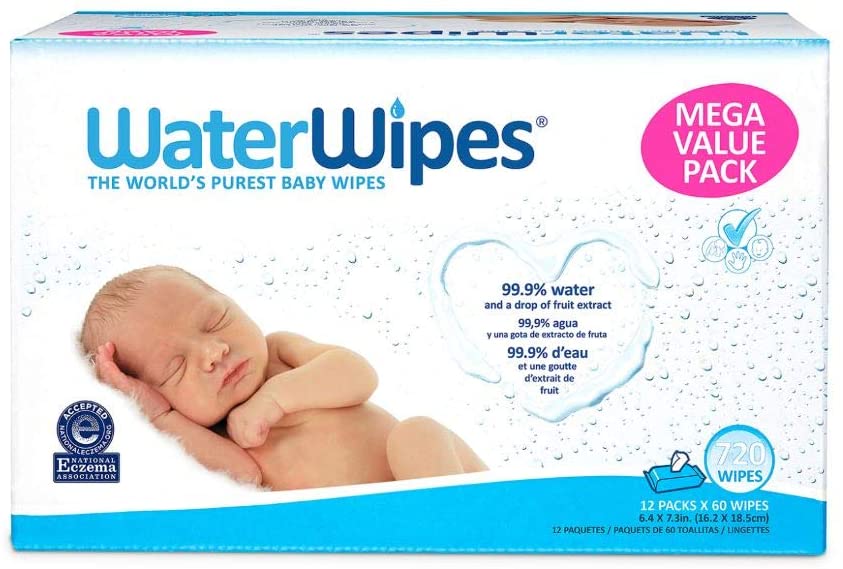 9. Water Wipes
Can't go wrong with simple, yet effective! These wipes are mostly water and that's what I love about them. No irritation on his little bum, but they work.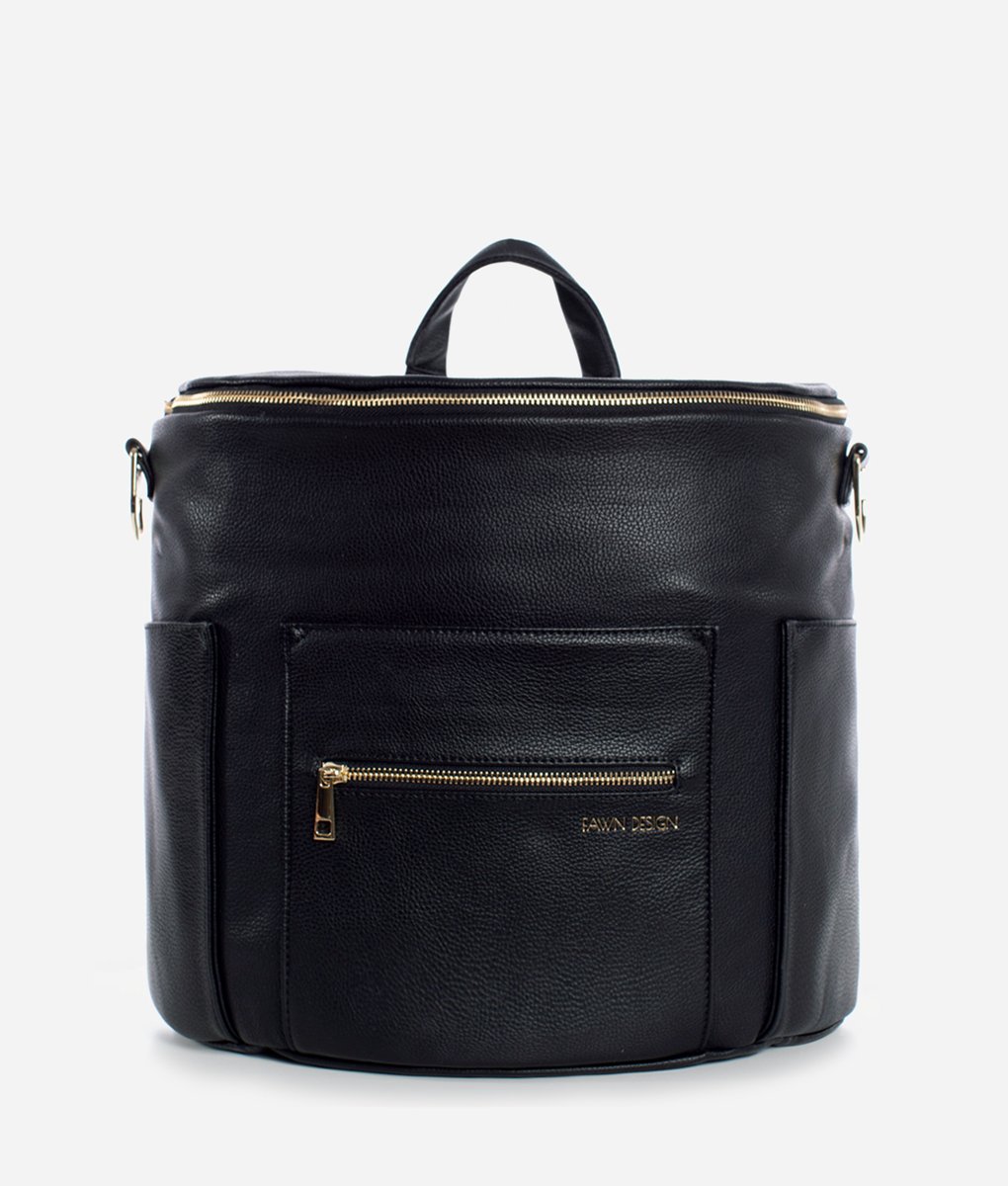 10. Fawn Design Diaper Bag
This diaper bag is amazing! I love it. It has great storage options, but also doesn't look too. much like a diaper bag, you know? Gotta keep it cute!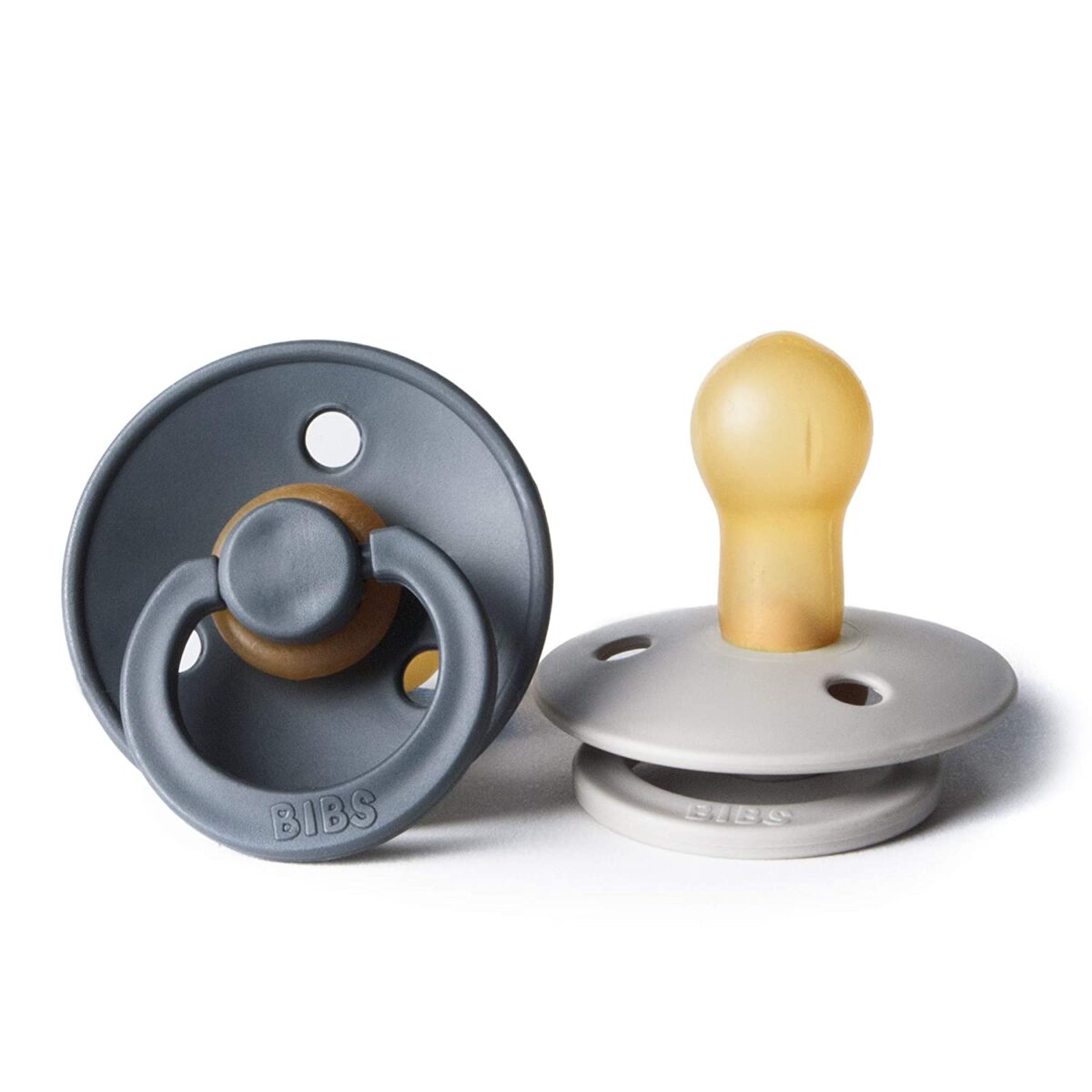 11. Bibs Pacifiers
These are really the only pacifiers that Ryder likes. We've used them since the hospital and they're great! Plus, I love how simple the design is. Good for an aesthetically pleasing-driven mama!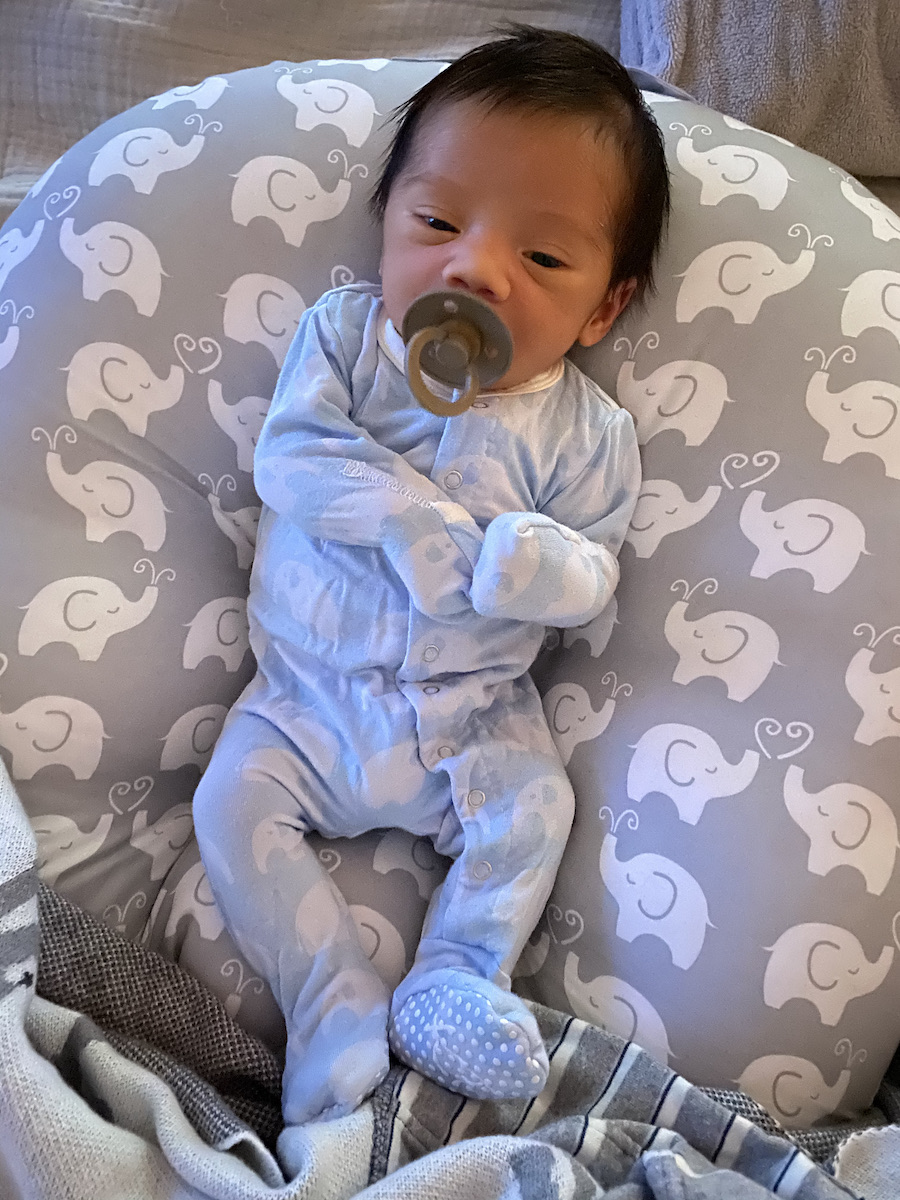 12. Boppy Newborn Lounger
We have this and the SnuggleMe Organic Lounger and so far Ryder likes this one best. Which is funny because this one is SIGNIFICANTLY cheaper, of course. I think he likes that it props him up a bit! He'll chill in this and sometimes take (supervised) naps.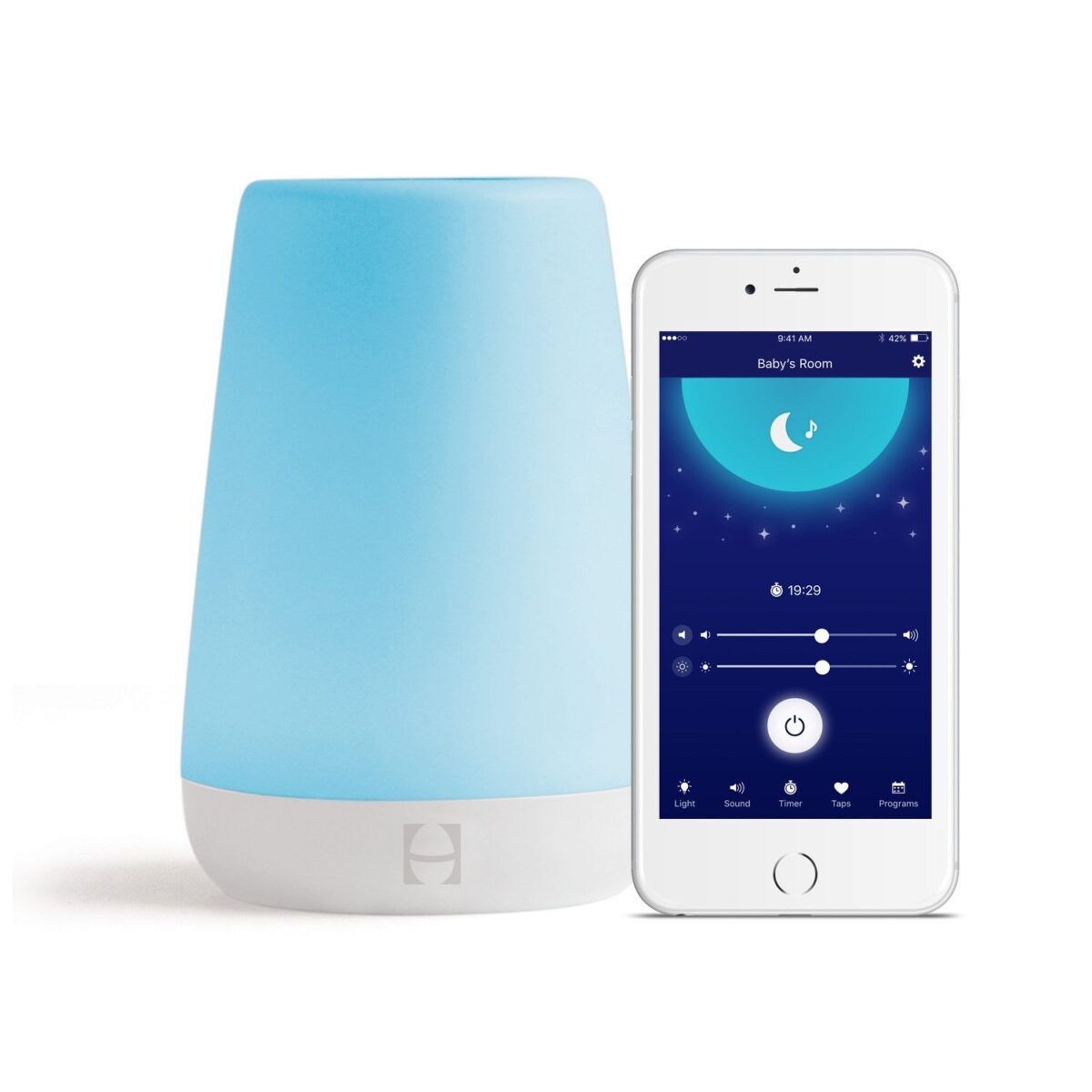 13. Hatch Baby Rest Sound Machine
We love this sound machine! It has so many great options of sounds and colors. My favorite parts about it are that it can be controlled from your phone and that it's really easy to turn on in the middle of the night (just a quick tap to the top). Ryder loves it too!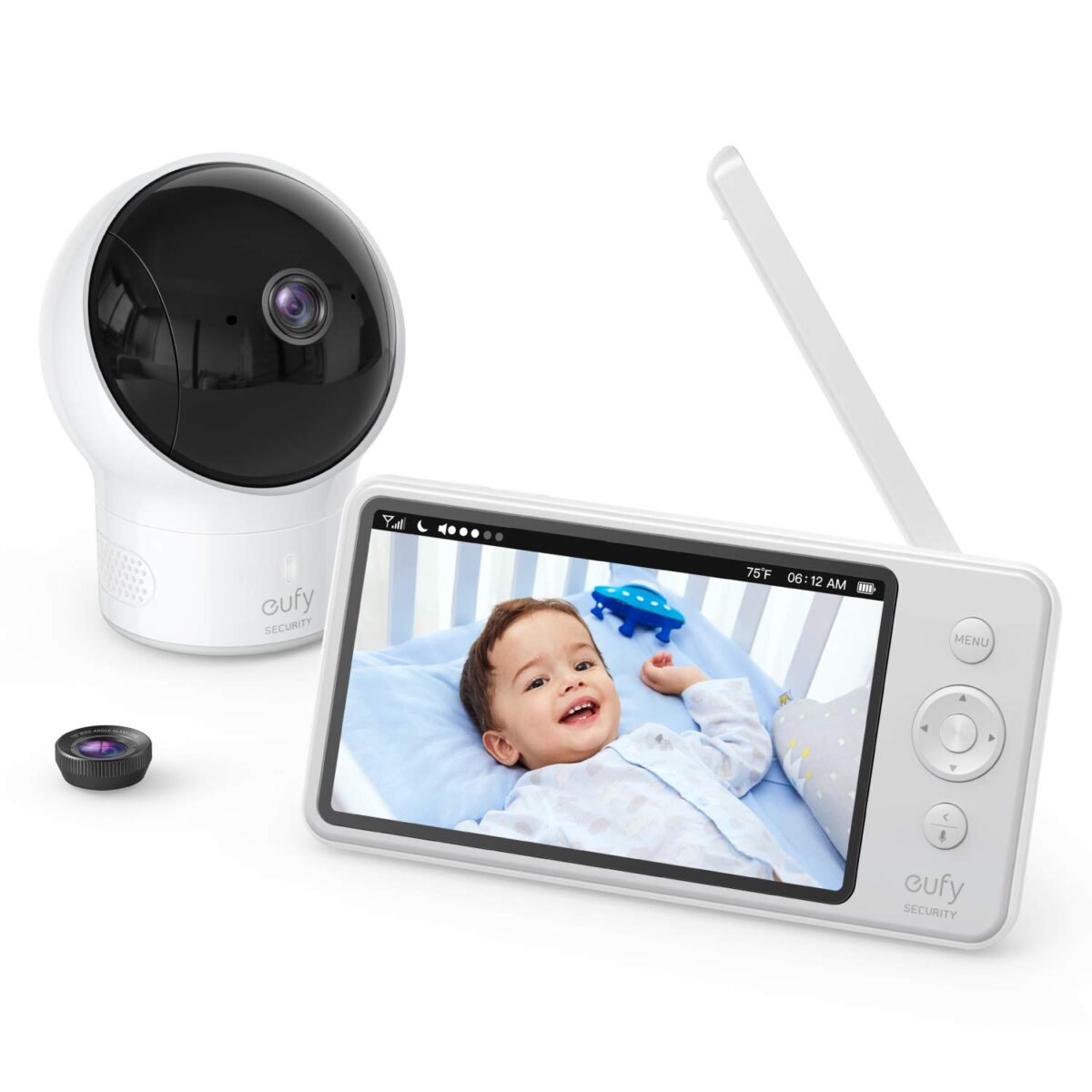 14. Eufy Baby Monitor
I absolutely love this baby monitor! I wanted one that didn't require WiFi and didn't hook up to my phone because I wanted the separate viewing screen. Plus, the WiFi just didn't feel necessary for us. This has great screen quality and I love that you can control the camera from the monitor to pan the room or zoom in on baby.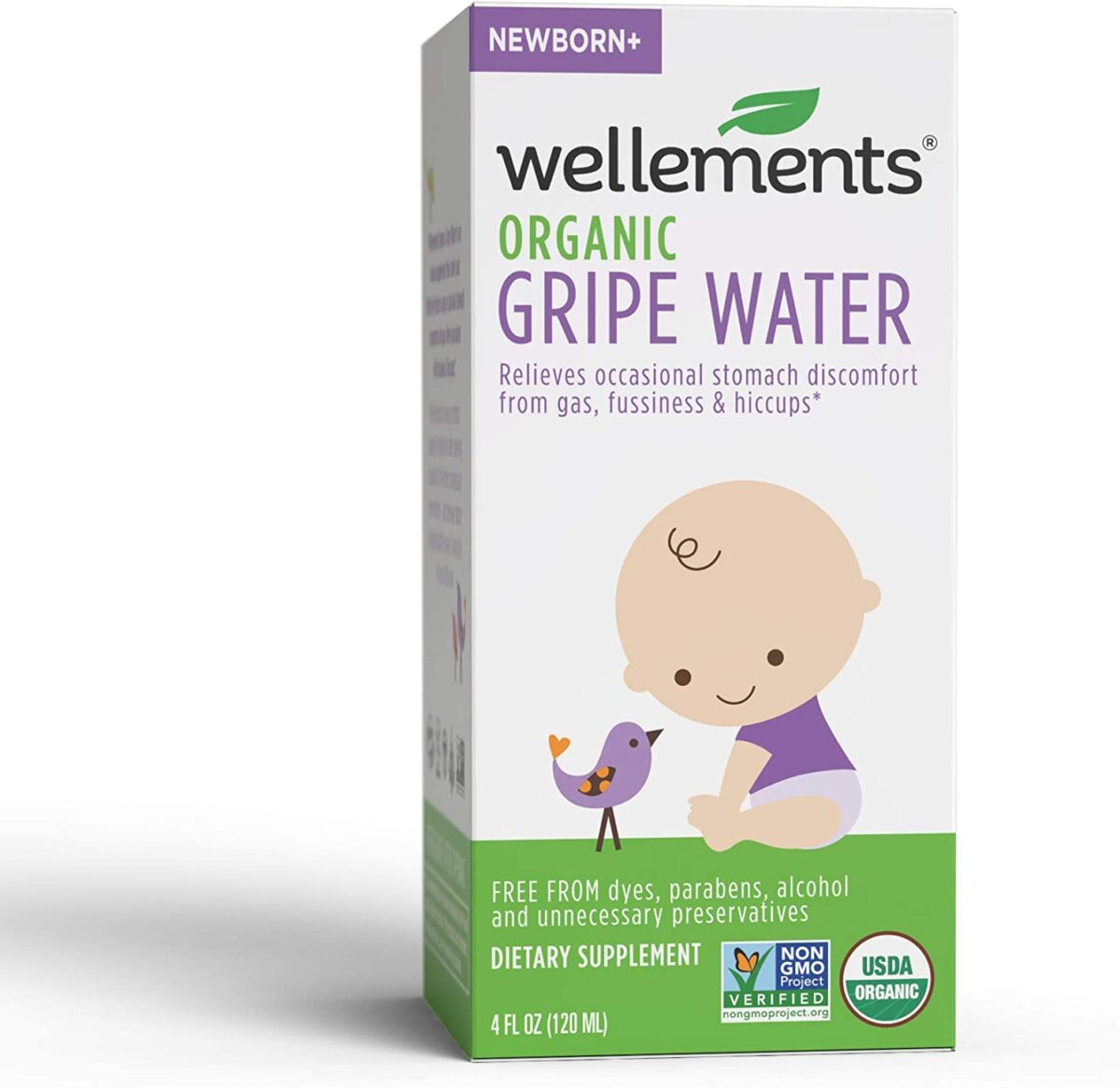 15. Wellements Organic Gripe Water
This stuff is a life saver – especially with the hiccups for my little man! I love the Wellements brand in general because I feel like I don't have to worry about any of the ingredients. We also use their Vitamin D Drops and plan to use more of their products in the future!
---
Just a peek at my newborn must-haves!
In reality, I could go on and on about products that are or aren't working for us, but I figured keeping it to our top 15 was a good place to start. In the future I'm planning on sharing our breastfeeding must-haves, postpartum must-haves (c-section edition) and lots more! If there's one thing for sure, I have no shortage of mama content coming your way!