Is LivingProof the key to skipping a wash?
As 2017 rolled in, I was looking to make some changes to improve my life and the world around me. Humor me here, but washing my hair every other day instead of everyday became one of those changes. Call me dramatic, but if you really think about it, such a simple change can have an impact. Less waste, less water…better for the environment. Not to mention, buying shampoo and conditioner less often helps me save a pretty penny.
Side note: I'm working on getting Claudia to save the earth by washing her hair every-other-day, too. If we're testing lots of products, we better counteract our impact on the environment by washing our hair less…right? Just go with it.
When I started reading about the benefits of not washing my hair everyday…healthier hair and scalp, less oil, preserve color, etc., I knew I was going to have to look into dry shampoos. I'll admit, I was the biggest skeptic of dry shampoo. Can anything really replace hot water and shampoo? But, I was determined to make the change.
The problem is there are literally SO MANY dry shampoo options, but I bought LivingProof Perfect Hair Day Dry Shampoo at Ulta and it blew me away.
The Rundown
Product: LivingProof Perfect Hair Day Dry Shampoo
Retail Price: $22
Where to buy: In-store at Ulta, or on the LivingProof website
Perks: Silicone-free | Free Shipping | Free Return
Sam's Experiment with LivingProof Dry Shampoo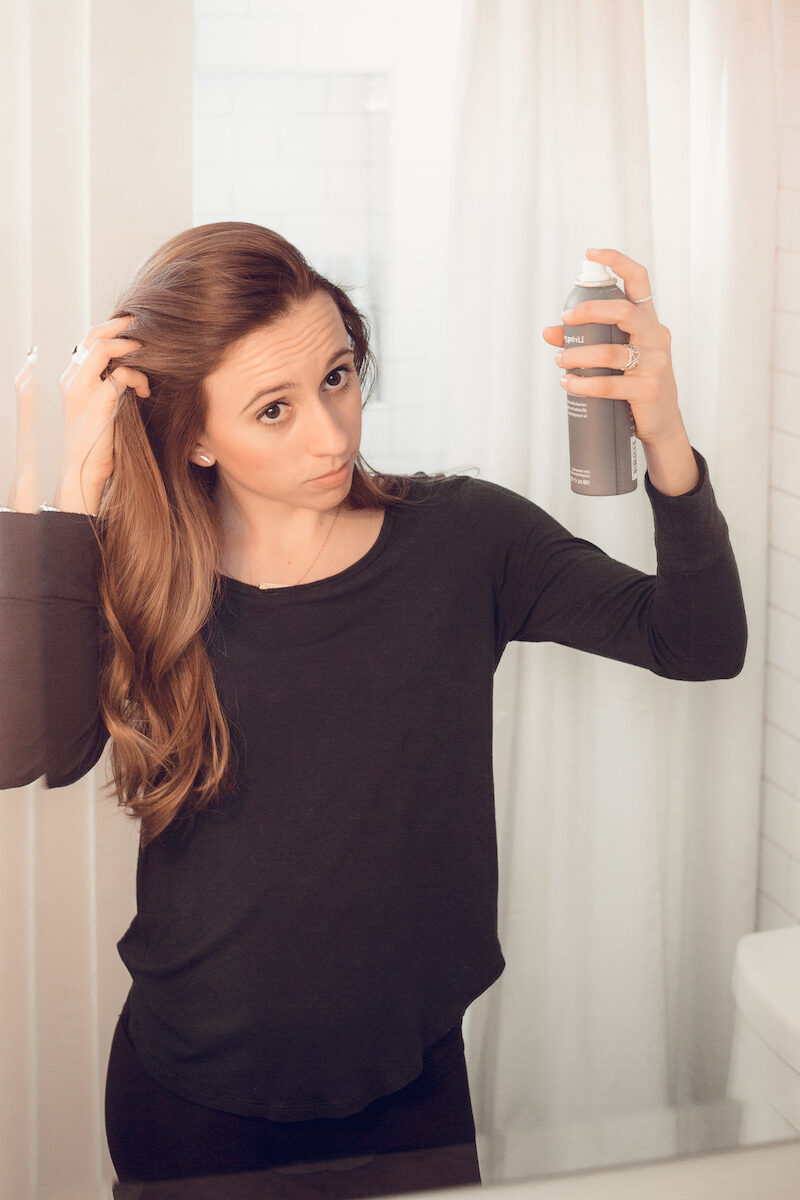 Let's just start by saying I've tried a variety of dry shampoos including: Not Your Mother's, Moroccan Oil Dark, Dry Bar, Kloraine, and more. Each and every one has its pros and cons. Some are cheaper, but have a bad scent. Others are comparable in price, but just don't seem to be as effective.
I use LivingProof right after I wake up in the morning. I spray it all over my roots and any particularly oily areas. I like to let it sit while I do my makeup so it can magically soak everything up before I start to brush out the powder. Then, I scrub it in, kinda as I would if I were washing my hair in the shower. Then, I brush it through. And voila! Clean hair.
My only issue with this dry shampoo is that you can really feel the residue on your hair, even if you can't see it. With other ones, there wasn't much residue, but it felt like my hair was weighed down, losing any volume I had to start.
The reason I keep coming back to Living Proof, though, is that my hair doesn't feel heavy and it gives me added volume. I'm always looking for volume. I HATE flat hair. #petpeeve
Claudia's Experiment with LivingProof Dry Shampoo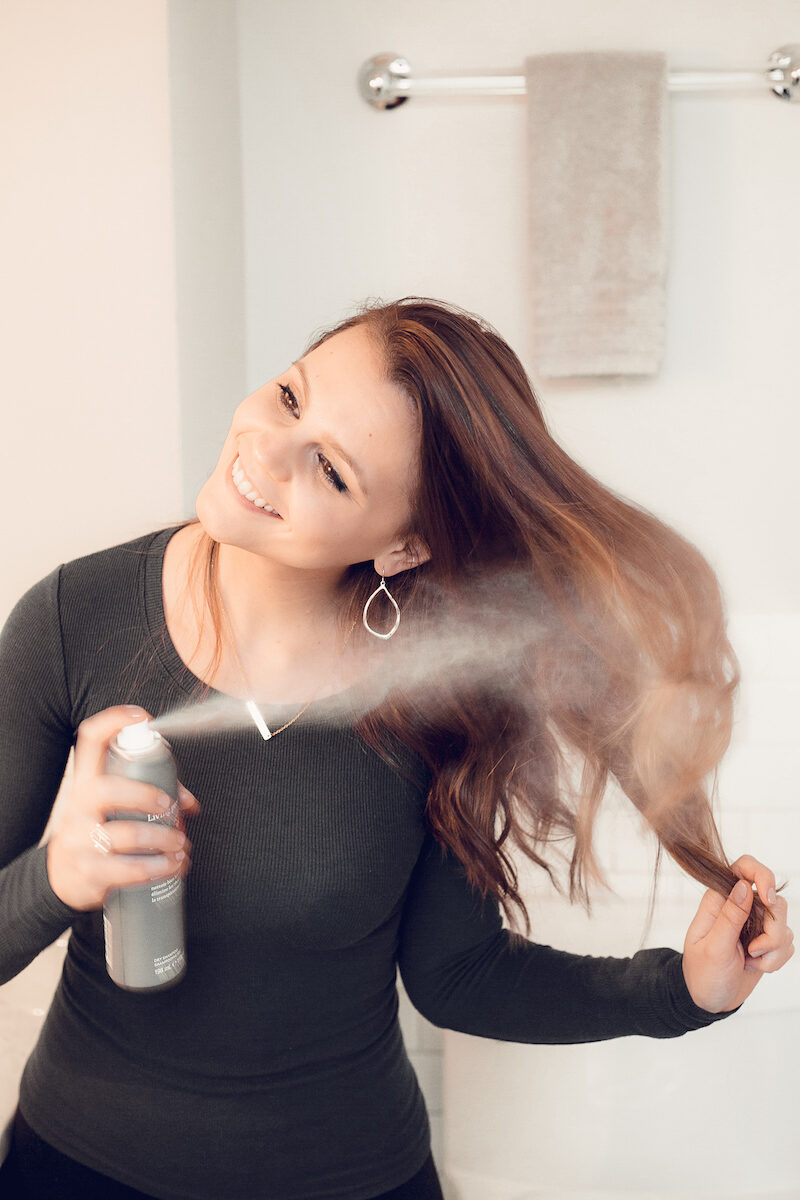 I'm definitely guilty of washing my hair every day. GASP! I know it's terrible for your scalp and, like Sam said, not great for the environment. But I just can't handle the feeling (or smell) of dirty hair. Ew.
Luckily, Sam was gracious enough to let me try her bottle of LivingProof while on a work trip to Dallas.
First things first, LivingProof smells amazing. I sprayed it all over my roots and along the hairline on my neck and temples. I let it sit for bit and then massaged the product into my hair to help it absorb the oil. I then brushed out my hair and styled it as usual. I was loving how clean my hair looked and how much easier it was to style into cool braids and top buns.
But I was definitely not a fan of how it felt. I couldn't run my fingers through it without accumulating a layer of residue all over my fingers. I felt like I had to wash my hands anytime I touched my hair. Sadly, this was a major turn-off for me.
Luckily, I still have a good amount of dry shampoos to try. I will be sure to keep you posted on my findings!
The Results
Following up on that #petpeeve, my Aha! Moment was when I saw the added volume my hair had that lasted throughout the day. I find myself wanting to use this product even on days that I have washed my hair, just for the volume! Not to mention, it actually absorbs oil, dirt, and sweat. I've tested it after a sweaty workout, and the sweat was gone. Yes, gone. LivingProof's science works.
Although I'm loving LivingProof, I don't want to hold myself back from other products. So for now, it will receive a:

Claudia and I really want to try the OUAI Dry Shampoo Foam…anyone else? Have any other favorite dry shampoos or are you also a LivingProof fan? Let's talk in the comments below!