What's leisurée? We thought you'd never ask…
It's basically a blend of athleisure and lingerie…a blend that I decided I just couldn't live without. Being the queen of comfort, I'm always on the hunt for pieces that can be uber comfy, but won't compromise style. Then, just like that, Lively ads showed up in my feed!
Let's get one thing straight right off the bat. I no longer suffer from uncomfortable bras thanks to ThirdLove so no complaints here, but sometimes I just want to feel a little more free…ya feel? There's always the good ol' sports bra, but that's not exactly socially acceptable to wear at any given moment (unless you work in the fitness industry…#luckyducks). So when a regular bra won't cut it and a sports bra just doesn't fit your look, turn to leisurée.
After wearing three of the Lively bralettes for a few months, I decided I'd trust them with my panty purchases as well. Take it from me, you'll want to trust them too!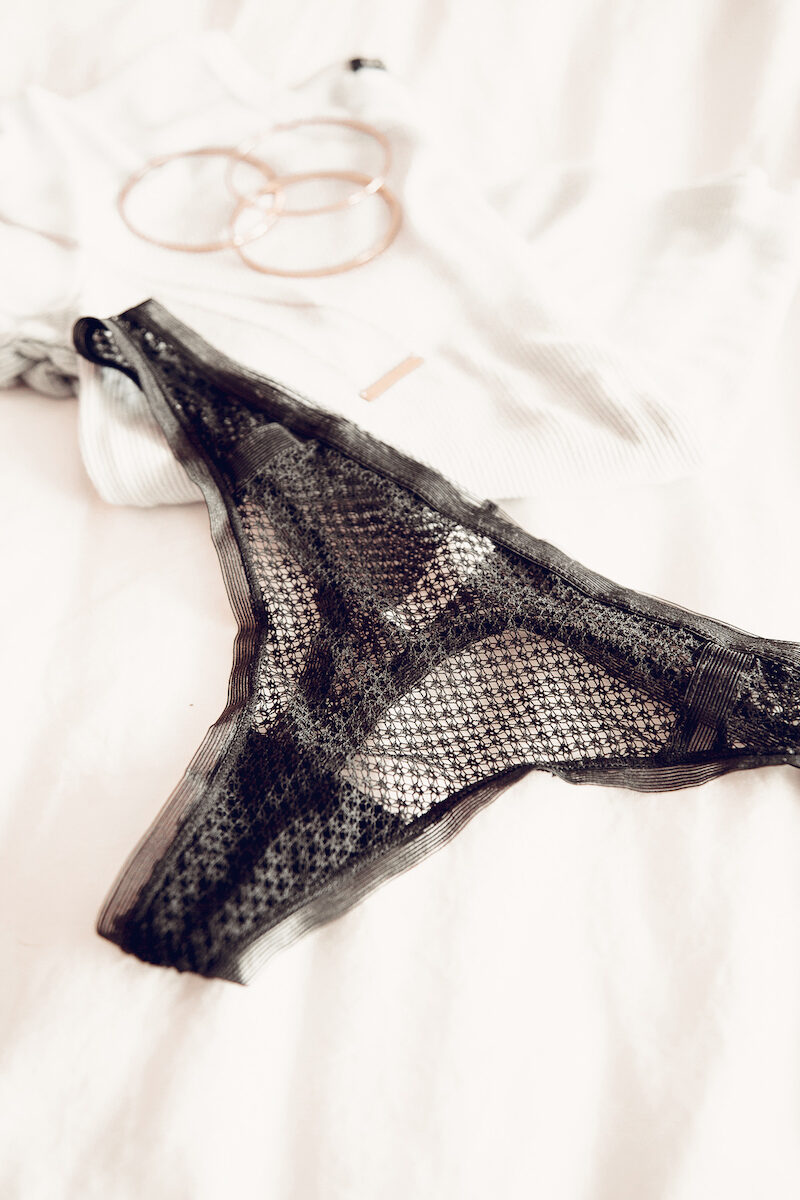 The Rundown
Product: Lively Long-Lined Lace Bralette | Mesh Trim Bralette | Cross-Back Bralette | Cheeky Bikini | Geo Lace Thong | No Show Thong | Smooth Strapless Bra | T-Shirt Bra
Price: Long-Lined Lace Bralette $35 | Mesh Trim Bralette $35 | Cross-Back Bralette $35 | The Cheeky Bikini $10 | The Geo Lace Thong $10 | The No Show Thong $10 | Smooth Strapless Bra $35 | T-Shirt Bra $35

Where to buy: Lively website
Perks: Wallet-Friendly | Rewards Program | Free Returns | Free U.S. Shipping Over $40
Lively Bralettes
Let me start off by saying, I have no boobs. I'm a 32A, but I could probably be a 32AA if this size was more available (sad, but true). Not having big boobs means one great thing: I don't need a lot of support. What's the downside? Bralettes are typically too big for me.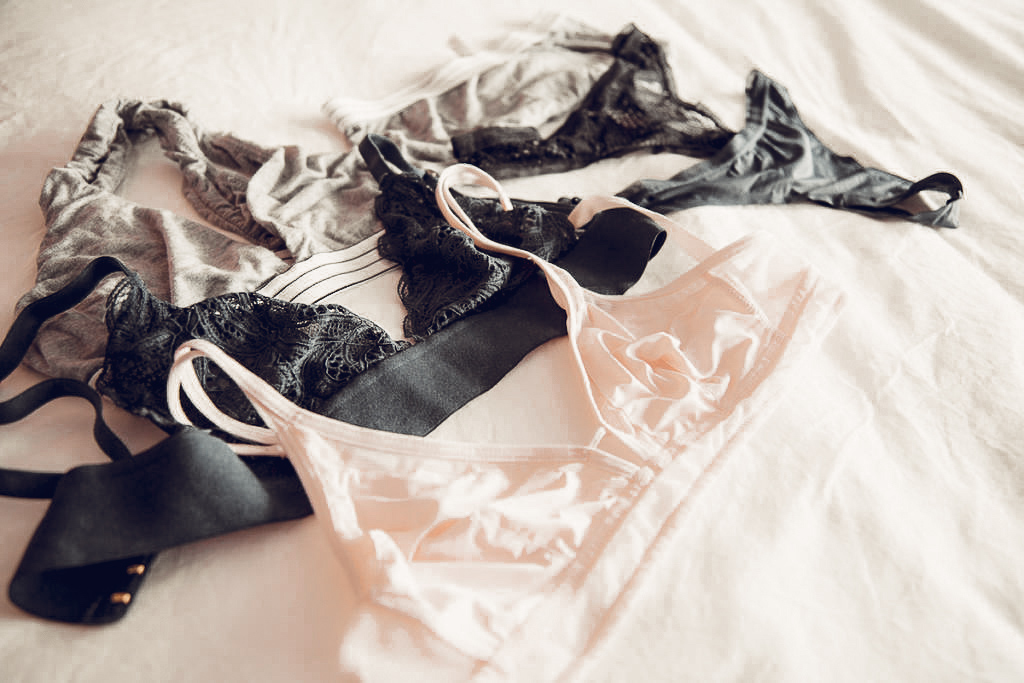 The Cross-Back Bralette isn't adjustable, but the fabric is sorta magical. It's stretchy enough for those a little more fortunate in the boob department (Bustier babes – they do have a Busty Bralette series with DD and DDD sizes!) but somehow also not too loose for those less fortunate. This bra is truly the most comfortable of the three. I wear it day and night…and to bed…and I may or may not be wearing it right now. Can you blame me, though? Look at that cross back! It's the epitome of cute and comfy.
Word to the Wise on Lively Bralettes
All three of the bralettes are so, so comfy. They're also (obviously) so, so cute. These are great options to wear under a flowy shirt or with an open back top!
Word to the wise – I wouldn't wear the Mesh Trim or Long-Lined Lace bralette without a thicker top on. You might notice they're a bit see-through. So if peep shows aren't your thing, make sure to check in the mirror twice before heading out the door! But if you're into that kind of thing then, you do you girl!
Note: I did notice this before purchasing. If you look at each picture on the website you'll see a few of the bras are indeed see-through. This isn't a matter of poor quality fabrics. It is simply how these pretty bras are intended to be! Hence the lingerie part of leisurée…
Lively Underwear
I'm not too picky with my panties, but I do require two basic things: comfort and style. I don't know about you, but when I have a cute pair of undies on I feel like I can conquer the world! Sure, no one else besides me (…and you) knows I'm wearing them, but that private confidence boost is sometimes all I need to kill that workout or write that blog post. (Probs weird, but it's true.)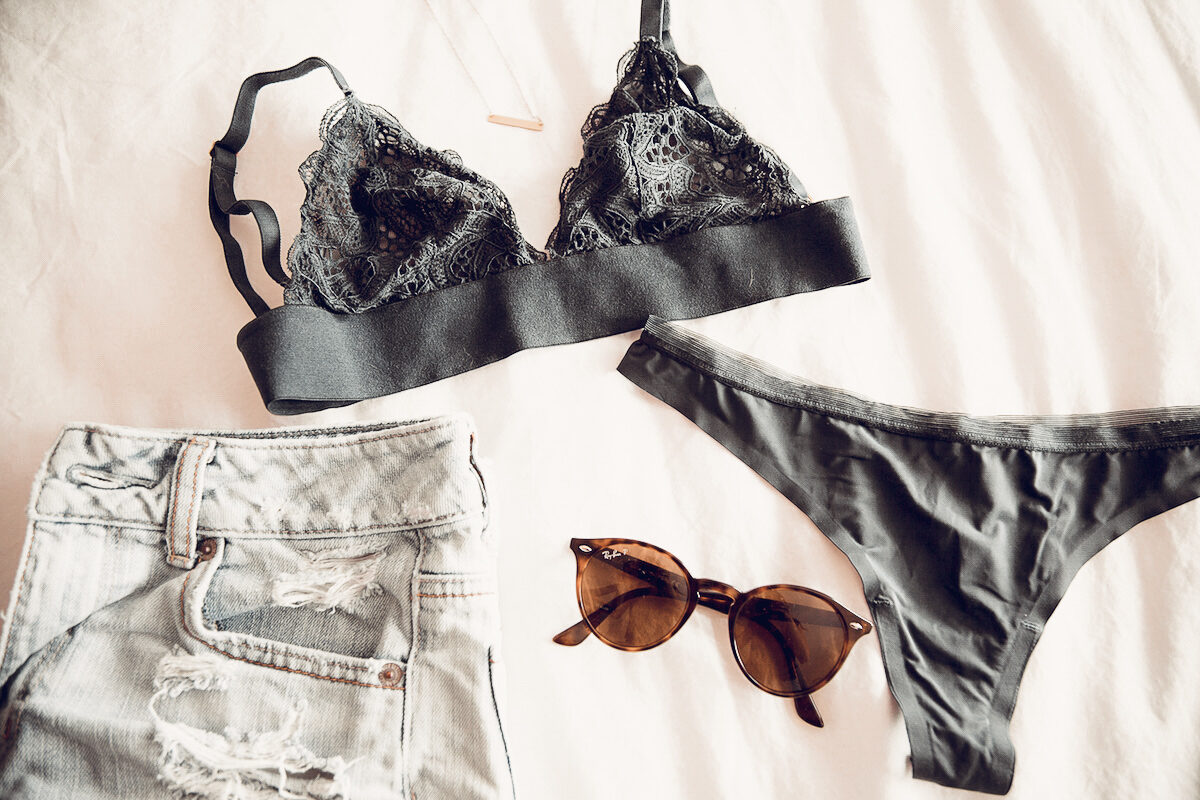 My daily go-to style is a thong. No one likes getting their panties in a bunch, especially me. Queen of comfort here, remember? So appropriately, I purchased the Lively Geo Lace Thong and No Show Thong because they're simple, cute, and intended to be breathable and comfy.
I have zero complaints about these panties. I'm wearing the No Show Thong right now while I lounge around the house in my comfy leggings, and there are no underwear lines to be seen! (A MAJOR pet peeve of mine is underwear lines. There's nothing worse, friends.) The fabric on these is super smooth and especially great for working out! The Geo Lace Thong is just as comfy, but even more breathable due to all the little holes.
Sleepy Time with Lively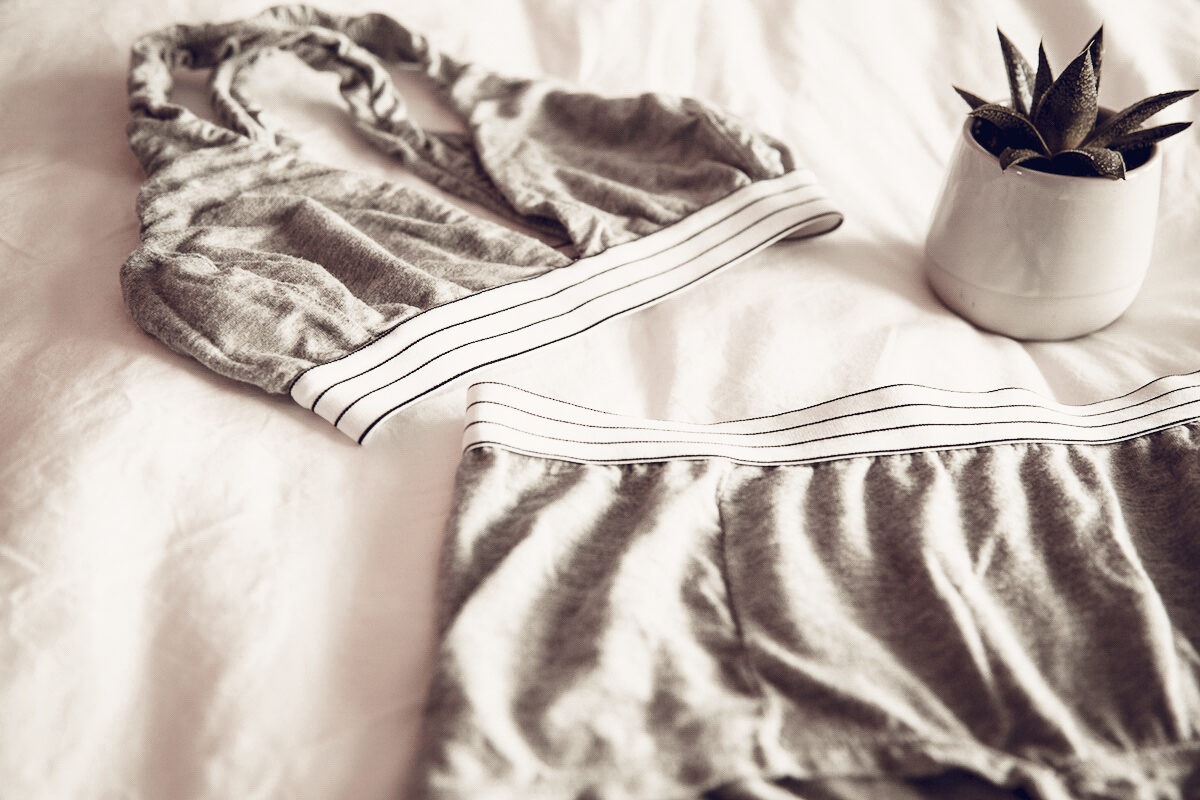 In the summer, you won't catch me going to bed with pants on. Instead, I opt for a boyshort or bikini bottom. Although the Cheeky Bikini is listed as a bikini style, it's really more of a boyshort, in my opinion. I'm not complaining though! Boyshorts are notoriously more comfy for bed. The fabric on this one is also super soft, but it does seem like it's going to stretch out over time. For now, I'm very satisfied!
Claudia's Experimentation Gone Wrong with Lively Bras
Since my experimentation with Lively has been pretty amazing, Claudia decided to give it a try! She was on the hunt for a new strapless bra that wouldn't break the bank. Just around that time, Lively launched their new strapless bra…talk about perfect timing!
Claudia excitedly ordered the Smooth Strapless Bra and the T-Shirt Bra (It's 2 bras for $55, ladies!). The super cute package showed up at her door and when she went to try them on there was a huge wave of disappointment. They didn't fit!! She ordered A cups in both, and even ordered the same size she got in her ThirdLove bra for a direct comparison, but it was a no-go. The bras were definitely too big. They both gaped and provided no support. Womp, womp.
Need more convincing? Another friend of mine also ordered the strapless bra with the same excited intentions as Claudia, but sadly she got the same results. They were simply too big and awkward! Looks like we're all heading back to the pricey, but trusty, ThirdLove for our regular bra needs.
The Results
As far as bralettes go, Lively gets major props. They give me the perfect balance between comfy and stylish. TBH, since they're affordable and functional I won't look anywhere else for bralettes!

When we start talking undies, I have no complaints! They're cute, comfy, and decently priced. They're not any more comfy than my trusty Aerie undies, though. Let's be real, how can you turn down a 10 for $35 panty party at Aerie?

Things definitely went downhill with the real bra experimentation. We don't need to rehash that, but the moral of the story is we're sticking to ThirdLove for this one.