Lydia knows fitness and wellbeing inside and out!
As a Certified Personal Trainer and Group Fitness Instructor, Lydia not only has a huge passion for overall wellbeing, but it's her job too! She is full of great workouts, easy healthy meals
She lives in the Metro-Detroit area with her husband and brand new baby girl (like seriously, brand new! She was born on February 29th, 2020). While we know and love her as a real-life friend, she makes a great Instagram friend too! Be sure to follow her @lydiab_fitness.
Let's get to it!
Please note that some of the links below are affiliate links, and at no additional cost to you, we will earn a commission if you decide to make a purchase after clicking through the links.
Tell us a little bit about yourself and why you started your Instagram, @lydiab_fitness.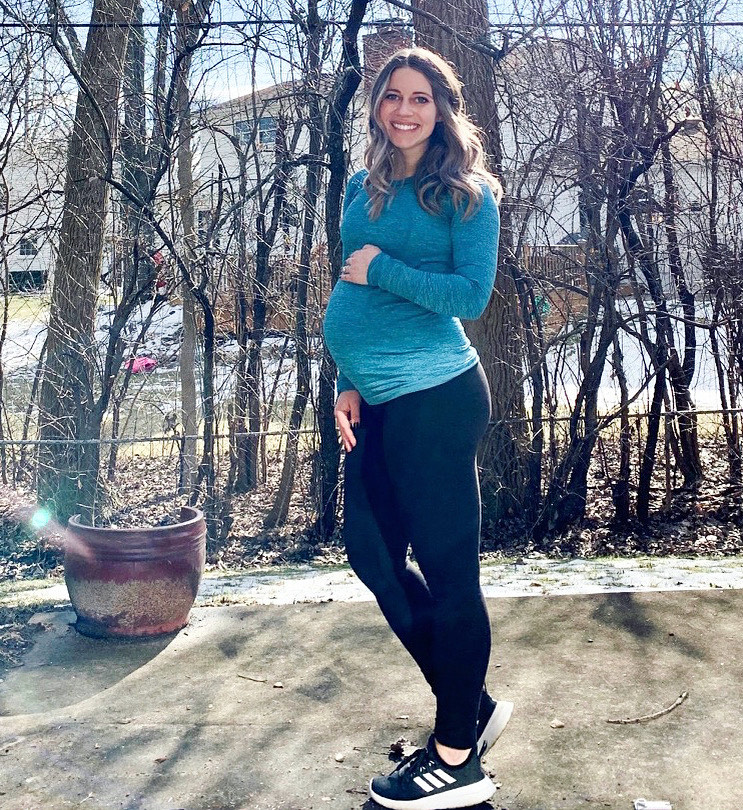 My name is Lydia Bonanni and I am a certified personal trainer and group fitness instructor. I absolutely love coming up with workouts as well as easy to make healthy recipes! I started my Instagram account as a way to share workouts, recipes, and inspiration while trying to show up as my authentic self.

My husband and I are expecting our first baby on March 3rd (update: she was born on February 29th!) and pregnancy has definitely shifted how I think about fitness. It has been a motivation for me to workout to be my healthiest and strongest self to take care of our baby girl rather than focusing on how working out can make my body look. While I do not believe there is anything wrong with setting aesthetic-driven goals, I hope to inspire women to workout in a way that fuels them and makes them feel empowered. I truly believe that working out should come from a place of self-love rather than self-hate.
What are your AM/PM skin care routines?
So you'll see I am a total "product line" girl! Once I find a brand I like I stick to it and don't really like to mix and match! I am loving 100% Pure products!

AM: I'll usually splash some cold water on my face then use the 100% Pure Toner followed by the 100% Pure Caffeine Eye Cream and 100% Pure Restorative Sea Culture Cream.

PM: 100% Pure Cleanser, 100% Pure Toner, 100% Pure Vitamin C Serum, 100% Pure Eye Cream, 100% Pure Restorative Night Cream.
What's your favorite beauty or wellness product right now? Why?
I know it's nothing new but I have been obsessed with routinely using my jade roller! I keep it in the freezer and every morning I set aside about 3 minutes to jade roll. I'm really bad about sitting still so I will sit down, put a song on and not let myself get up until the song is over. The cold of the jade roller mixed with the few minutes to just be still have been helping me start my days on such a great note!
What's one product you can't live without?
Health: Collagen! I use Further Food Collagen in my coffee every morning! I swear by it for gut health, added protein, joint pain, and hair, skin and nail health!

Wellness: I am addicted to my essential oils! I use Young Living and I use at least one type of oil or blend a day!

Fitness: Hope fitness gear bands – these bands instantly elevate any at home workout and there is so much that can be done with them! Also – my foam roller, I foam roll every night!
What are some clean swaps you've made in your life recently? Why?
Some major clean swaps I've made recently are in my household products. I switched to Seventh Generation laundry detergent as well as their dish soap. I made the switch when finding out I was pregnant and realized if I didn't want our baby having all of these harsh chemicals on her clothes and dishes I shouldn't have them on ours either.
---
Want more from Lydia?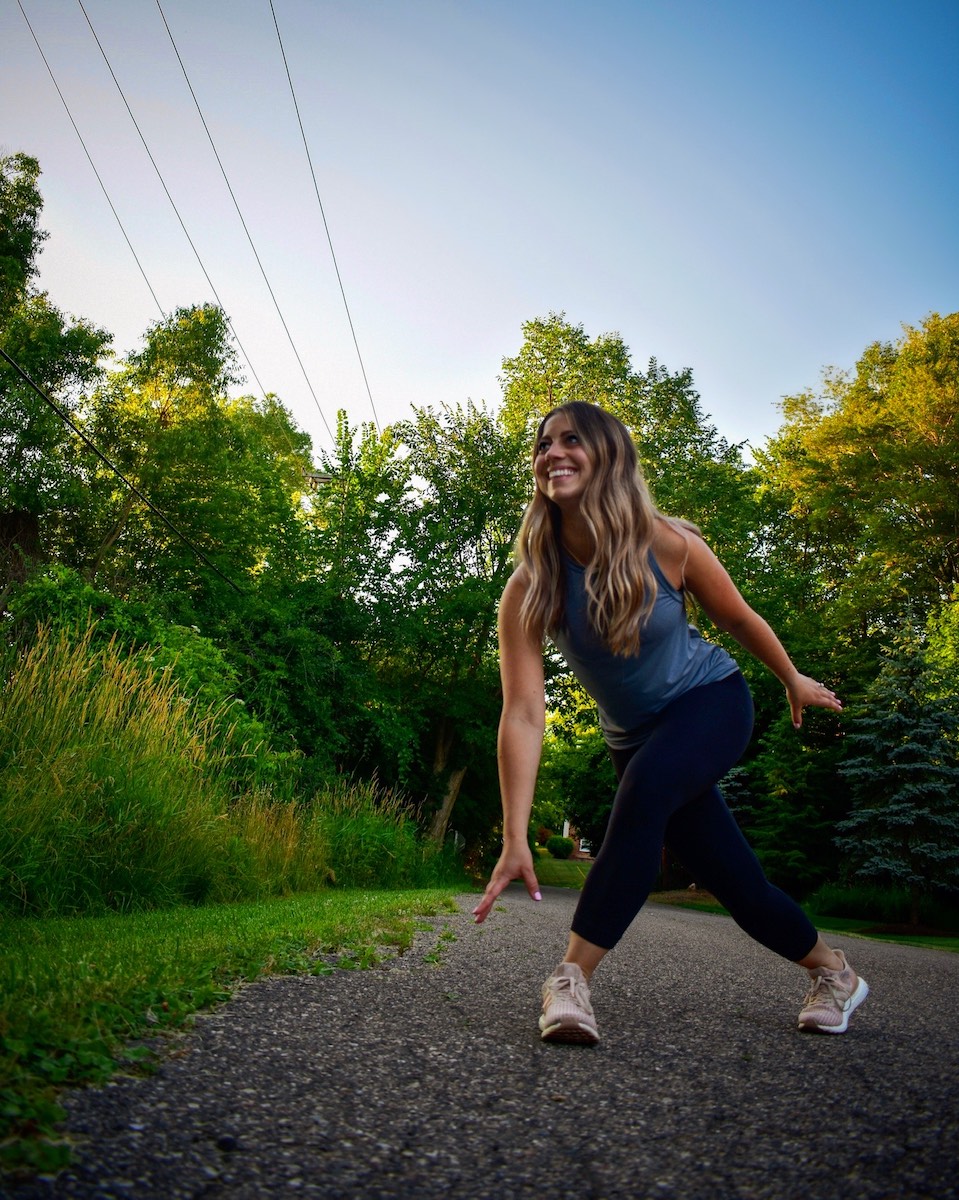 Be sure to follow her on Instagram to stay updated on her workouts and healthy tips!
Thanks for sharing your healthy insights, Lydia! Anyone else sifting through the 100% Pure website now?!