If you love all things real, authentic and self-care, you must follow @iamashantis (or check out her blog). We've absolutely loved following along with Ashantis and her life through the years and we're so excited to share her with you!
Let's get right to it!
---
Tell us a little bit about you and why you started your blog/Instagram account.
I started my blog in February of 2018 as a way to have some creative release. I really do enjoy writing, but since starting grad school, it's been tough to keep up with it all, to be honest!
My hope is that right now I will talk about whatever comes to mind… food, fashion, travel, health, or fitness and how it relates to being who my audience is now and learning to love this version of themselves.
---
What are your AM/PM skincare routines?
First, let me say I primarily use Cocokind products because I believe in the brand and being able to pick it up at Whole Foods is quite accessible for me.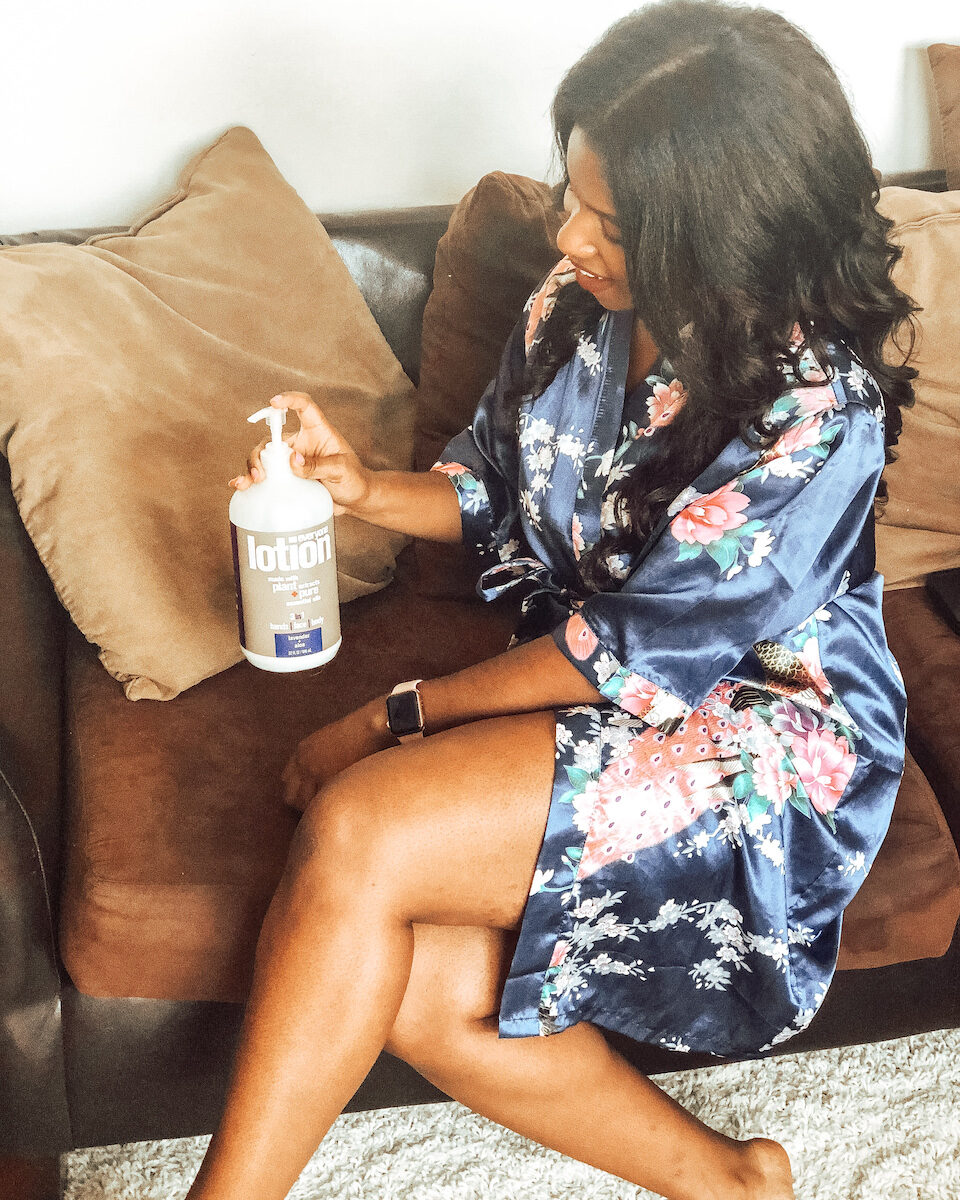 In the AM…
In the PM…
---
What's your favorite beauty or wellness product right now? Why?
I think I'm loving the Cocokind Oil to Milk Cleanser because it melts everything off. I don't wear makeup, but I do use Benefit products on my brows and it can be thick, so it helps get it all off, along with sweat.
---
What's one product you can't live without? (Can be beauty or health/wellness related!)
I couldn't live without my brow gel. I have really thin brows, so it's the only makeup I wear and I feel so odd walking without my brows filled. Haha!
---
What are some clean swaps you've made in your life recently? Why?
I hope this is answering the question…but I would say moving from traditional drug store products, such as Clean and Clear, to Cocokind.
Also swapping from traditional pads and tampons to all Cora products so I know what I'm using in my body. I primarily use their cup, but have the tampons and pads for lighter days too!
---
Thanks for all the insight into your beauty routine, Ashantis!
If you're intersted in staying connected with Ashantis, be sure to follow her: