Mushrooms in our coffee? What about mushrooms in our skin care?
Adaptogens have been in the wellness community for a while now (any Four Sigmatic fans out there?), but it wasn't until recently we started integrating a wider variety of them in our topical products. While we've always used common ones (like aloe and rosemary), we're starting to see more and more adaptogens integrated into our skin care.
So, what are adaptogens?
Adaptogens are non-toxic plants that are marketed as helping the body resist stressors of all kinds, whether physical, chemical or biological. A.K.A. Adaptogens help your body deal with stress! And we all have plenty of stress, right?
When it comes to skin care, adaptogens are really good amping up your body's natural defenses to reduce inflammation, promote faster healing, and protect against a variety of other skin stressors, including circulatory, oxidant, and UV aggressors. The result? Brighter, younger, healthier and more vibrant skin! Who wouldn't want that?
Let's get into some adaptogens you should start incorporating into your routine!
Which adaptogens are best for skin?
While all adaptogens have their perks and benefits, here's a quick list to help you decipher which ones to try next:
Indian Gooseberry/Amla:

anti-inflammatory, antioxidant, boosts collagen production, detoxifies, boost immunity

Ashwaganda:

antimicrobial, antioxidant, skin-lightening and -softening abilities, retains moisture

Rhodiola rosea:

anti-aging and anti-viral with anti-inflammation, antioxidant and has DNA-repairing potential

Chaga:

antibacterial, anti-allergic, anti-inflammatory, antioxidant, and has cellular protection against DNA damage

Panax ginseng:

boosts collagen production, anti-wrinkle agent

Reishi:

detoxify, smoothes and protects skin, antiallergic, anti-inflammatory and antioxidant properties

Goji berry:

improves the skin barrier, prevents water loss, stimulates collagen, promotes cell viability and aides in wound healing.
As you can see, there are a MULTITUDE of reasons to use these plant-powered miracle-workers in your skin care routines. While ingesting a lot of these is really great too, why not apply them to your largest organ for extra good measure?!
Our favorite adaptogen-containing skin care products: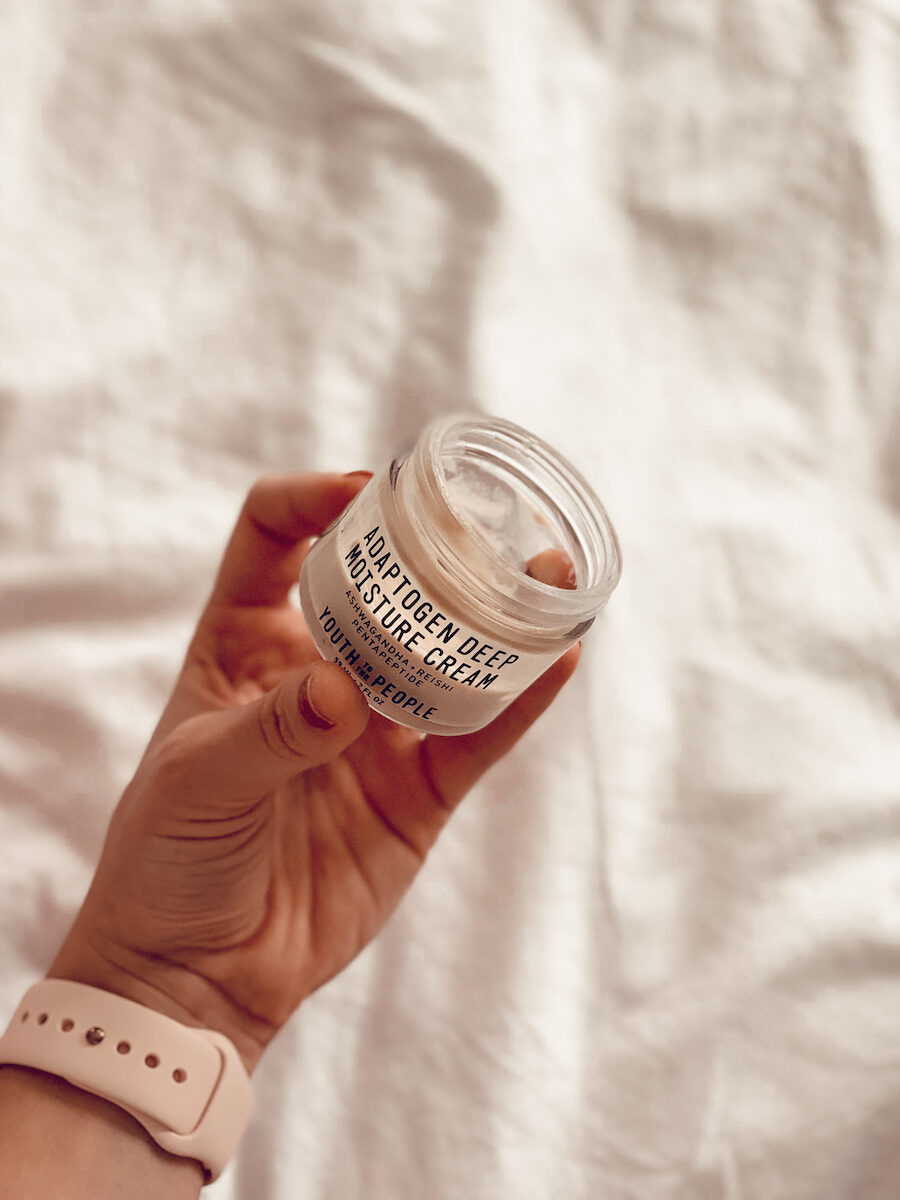 Youth to the People Adaptogen Deep Moisture Cream
Price: $58
Shop: Sephora
Adaptogens: ashwagandha, rhodiola, reishi, and holy basil
Perks: 100% Vegan ingredients | Recyclable packaging | Made in USA | Non-comedogenic | No animal testing | No dimethicone | No parabens | No phthalates | No fragrance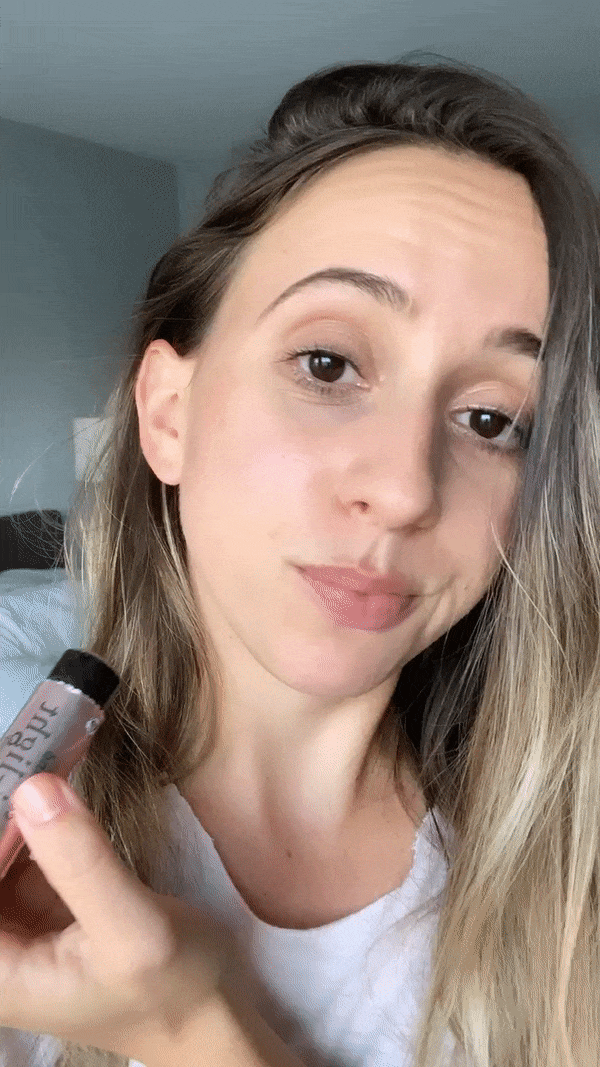 Cocokind Mai-Light Rosé Highlighter
Price: $12
Shop: Cocokind, Whole Foods/Amazon
Adaptogens: maitake mushroom powder, rosemary leaf extract
Perks: Mostly Organic | Certified Vegan | Cruelty-Free
In conclusion: We all can benefit from more adaptogens in our lives.
Do you have any favorite adaptogens? Besides my two favorites above, I also love the Four Sigmatic Mushroom Cacao Mix with Reishi at night time! I've also used the Hum Nutrition Big Chill supplement with rhodiola rosea to help ease anxiety! (P.S. if you want to try any Hum products, you can use my code 123360 for $10 off!)
Happy adaptogen experimenting! Keep me posted on your results.