This boss babe is sharing all the deets on her routines!
If you're in need of some daily inspiration, look no further than Ashton (@ashton_m_long) from The Awakening! She's a total boss babe that's made it her mission to help others live their best lives. Our favorite part about her? She has some seriously great clean beauty routines and tips!
Ready, set, get inspired!
Tell us a little bit about you and why you started your Instagram account…
My name is Ashton Smith, and I'm a coach, writer, and space holder for women who are ready to take radical ownership of their life and create the reality they've always craved. I'm a fan of wild, post-dinner dance parties, obsessed with all things coffee, and believe that every human being is on the planet with extraordinary purpose.

I run an online membership called The Awakening where I help creative, ambitious women stand in their power as conscious creator of their reality, CEO of their business, and LEADER of their life.

I started my Instagram account (for my business) at the beginning of 2017 with the main purpose of being a creative outlet and space for me to share my voice. For over two years now, I've been sharing honest, raw, real, transparent, and authentic stories in hopes that in sharing my humanity, I can make others feel seen, known, and loved in the midst of theirs. For me, Instagram is a space where I get to connect with, serve, and support fellow female entrepreneurs. And it's been an honor to do that.
What are your AM and PM skincare routines like?
My goal with my skincare routines is to keep.it.simple. When I was a teen struggling with crazy hormonal acne, I found Proactive (*face palm). It promised beautiful, clear, blemish-free skin in an extremely short amount of time, but all it did was increase my breakouts. Ever since that experience, I've committed to keeping my skincare routines easy, simple, and most importantly toxic-free.

My AM/PM skincare routines are the same: I start with the Cocokind Facial Cleansing Oil (fun fact: oils used to FREAK me out – even up until the beginning of this year, but a dear friend once told me "once you use a cleansing oil, you'll NEVER be able to go back – she was right). This product is so gentle, moisturizing, and rejuvenating. Afterwards, I use the Cocokind Rosewater Facial Toner. This product is also gentle, refreshing, and honestly makes me feel super pampered after every use. I use a cotton pad and gently press this all over my face. For my moisturizer, I use a simple organic Jojoba oil (that is specifically for skincare) that I found at Whole Foods. Honestly, I cannot recommend an oil moisturizer more – it does such a good job of keeping my skin hydrated and balanced.

Another thing I've been using is an essential oil blend (using Young Living oils) to heal my hormonal acne and scarring. It's a blend of Lavender, Frankincense, and Copaiba with a non-fractionated coconut oil as the carrier oil. I've been using this for about 6 months now, and in that time, my hormonal acne has completely subsided and my scarring is continually healing.

Like I said before, my nighttime routine is the same. But some nights if I feel like some extra pampering, I'll use the Cocokind Cholorophyll Mask. It's my absolute favorite because it's extremely gentle and leaves my skin feeling soft, smooth, and refreshed.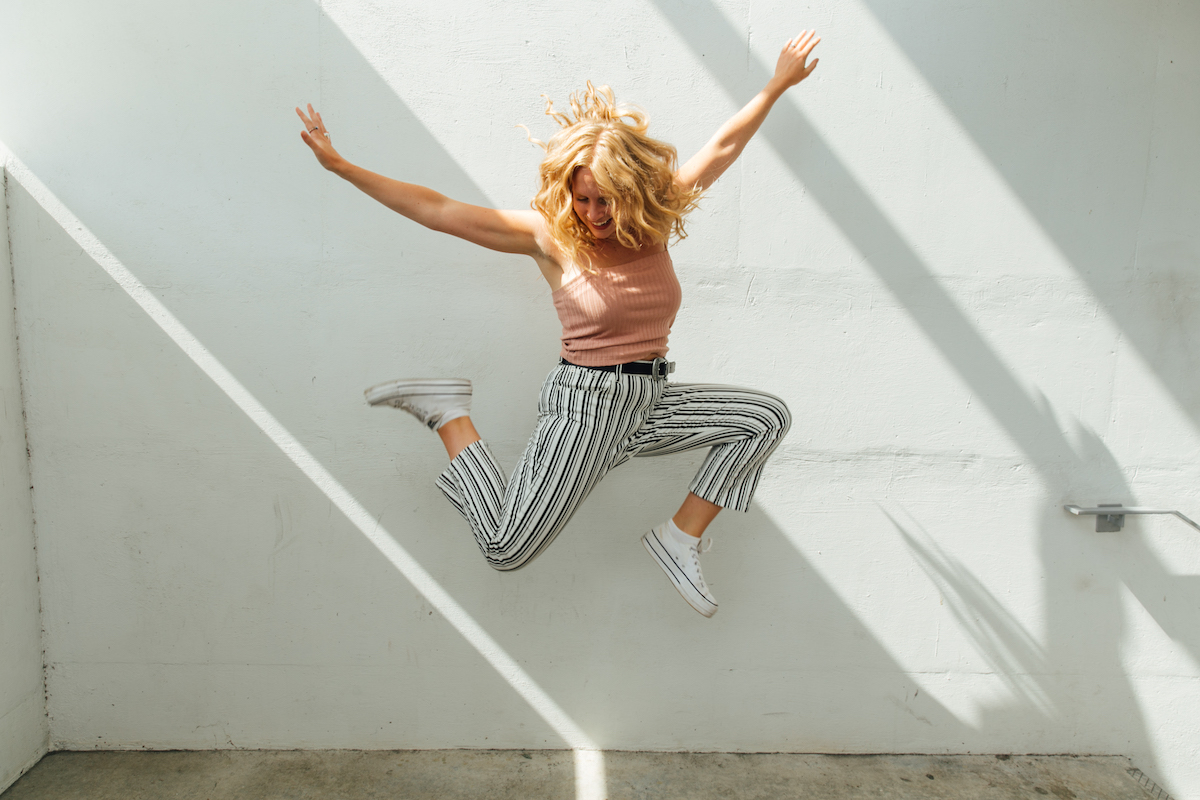 What's your favorite beauty or wellness product right now? Why?
Honestly, I'm on a huge essential oils kick right now. Like I mentioned previously, I use Young Living, and I just started diving into this world about six months ago. I still have a LOT to learn, but utilizing these oils for my skincare recovery and healing, diffusing, focus, grounding, and stress relief has been a game changer.

Honestly, one of the reasons why I'm so intrigued by these oils is because there's literally one for EVERYTHING. They can be used for all types of sicknesses, stomach issues, respiratory issues, scarring, burns, focus, energy, anxiety, depression, and so much more.

Right now a few of my favorite blends are:

For GROUNDING: a blend of peppermint and citrus fresh along with Sodalite stones (my friend actually made this for me). I use this during my morning self-awareness practice, and it brings me so much focus, peace, and calm.

For DIFFUSING: a blend called Autumn Breeze (one that my friend created) – Grapefruit, Cinnamon Bark, and Juniper. This one gives me all the Fall, cozy vibes and helps me stay focused and clear while I'm working.

For my SKIN: I mentioned this one earlier – Lavender, Frankincense, and Copaiba. Honestly, it's a game changer!

For STRESS-RELIEF: I use the Stress Away oil. It is one of my absolute favorite oils. It smells SO good and truly decreases my stress levels. It's a staple for me for sure.
What's one product you can't live without?
Oh, this is SUCH a good question.

Beauty related – I'd have to say an essential oil. I'd probably choose lavender. I utilize this oil for almost all of my diffusing blends, facial blends, and roller blends. Honestly, it's so versatile and smells so good.

Wellness related – I'd have to say my protein powder. It's called Living Fuel. I've used it for probably almost 10 years now and love it. It's a multi-berry flavor and is packed with so many vitamins and nutrients. I honestly believe this is one of the reasons why I rarely get sick!
What are some clean swaps you've made in your life recently? Why?
One of my goals for 2019 was to make several clean swaps, and I'm excited to say that I've made a couple that have completely changed my life!

The first swap I made was in my skincare. Like I mentioned before, most of my skincare is from Cocokind and Young Living. I've seen the most DRASTIC change in my skin since the integration of these products. Prior to using them, I was struggling with intense hormonal acne + scarring. Now, my hormonal acne has subsided and my scarring is healing more and more every single day. I promise, you once you go all natural skincare, you'll never go back.

The second swap I've made is in our household cleaning supplies. I was so tired of feeling and smelling harsh chemicals on my skin every single time I deep-cleaned our house. So, my friend introduced me to Thieves cleaner. It's from Young Living and a container of this goes SUCH a long way. Now, I find it much more enjoyable to clean our house knowing that the products I'm using are safe for my family + our guests.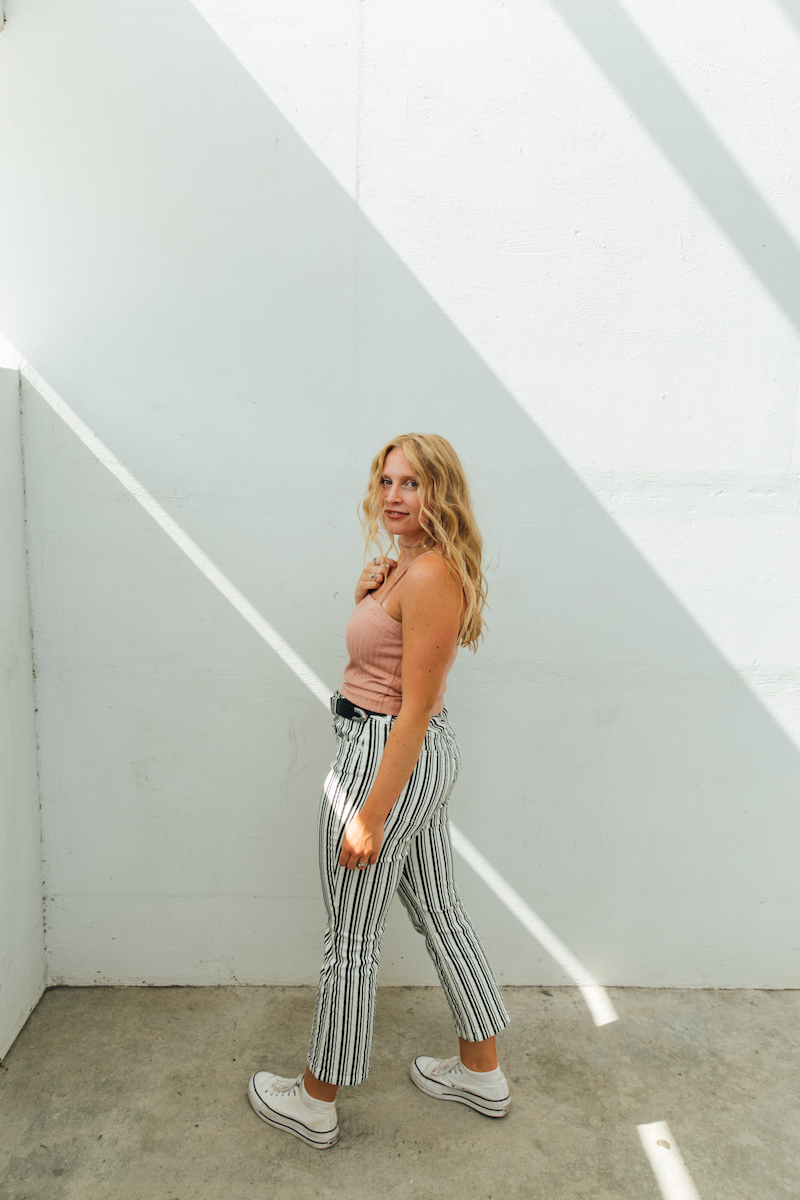 Thanks for sharing all your beauty and wellness insight with us, Ashton!