Yes, I shave my face.
No, I don't have a beard.
I'm not going to get too deep into the details here (since you can watch my video above), but there are so many benefits to shaving your face with Tinkle Razors (a.k.a. dermaplaning). What are the benefits, you ask?
Removing the peach fuzz from your face helps your makeup set better!
Dermaplaning smooths the skin by removing impurities and improves skin texture!
It's helped me avoid a pricey monthly trip to get my upper lip waxed!
Glowing, evenly pigmented skin!
Deeply exfoliates the skin.
Usually, dermaplaning with an esthetician can cost lots of $$$.
So, what's a Tinkle Razor?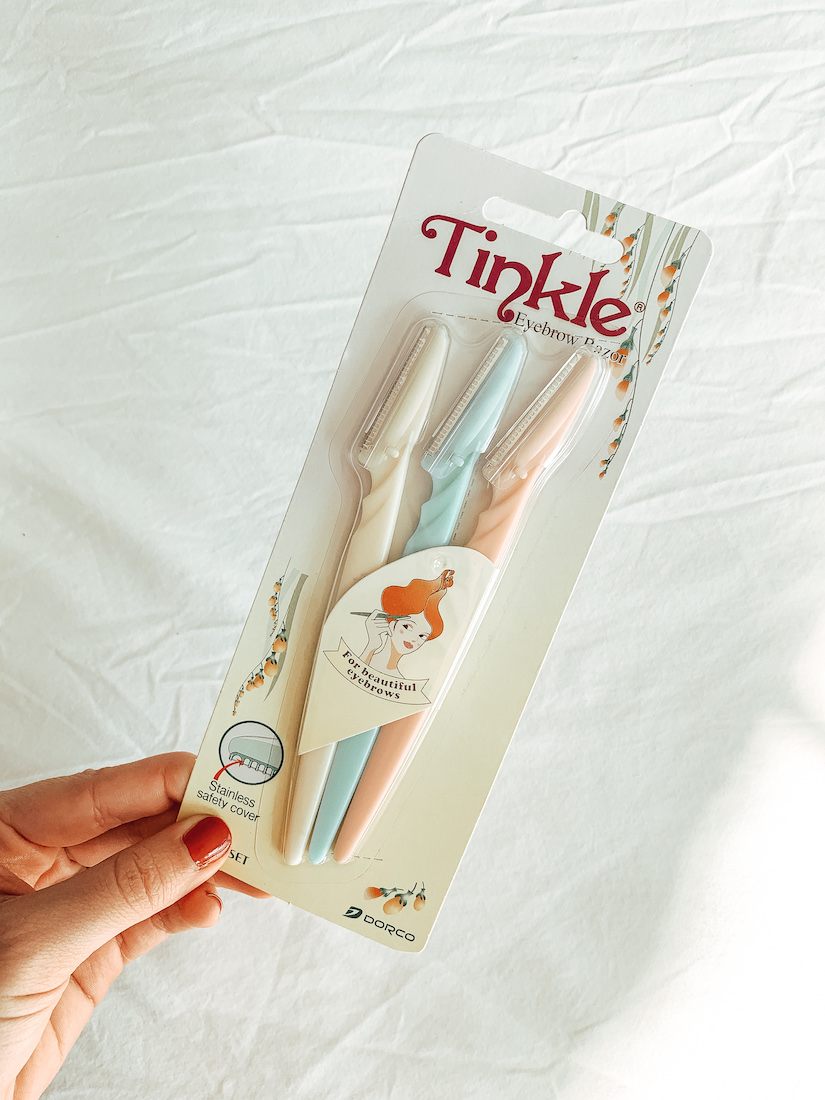 The Rundown
Product: Tinkle Razor
Price: Pack of 6 for $7.47
Where to buy: Amazon or our Shop Page!
How I Shave My Face with Tinkle Razors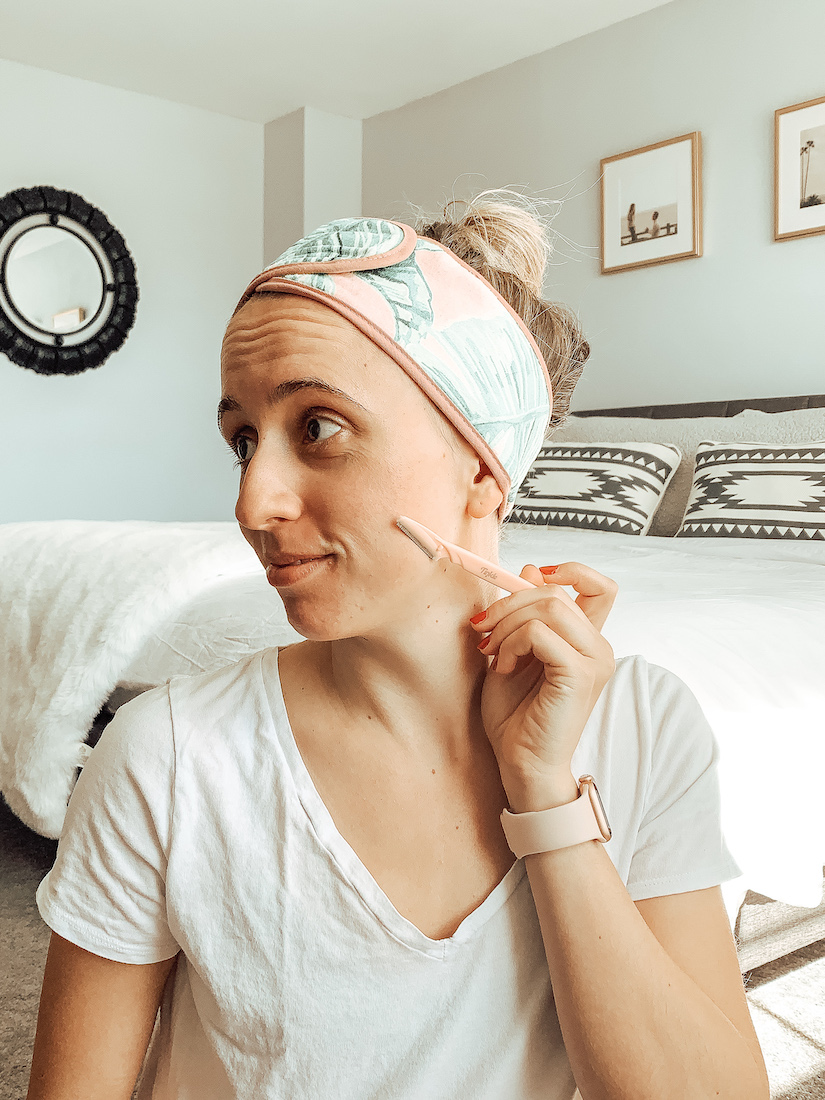 Start with a clean face (no makeup!).
Put a little facial oil to help with friction (I use the Cocokind Organic Facial Cleansing Oil here!)
Put your Tinkle Razor to your face at a 45 degree angle.
Gently, but with a slight force, drag your razor downward in little motions.
Have a tissue nearby to wipe off your razor as you go.
Be amazed at the amount of hair and dead skin cells being removed from your face!
Follow up with a nourishing face wash and super hydrating moisturizer (since you just intensely exfloiated your face!).
Viola! Glowing, fuzz-free skin!
Now that I'm addicted to using these razors, I usually shave my face every 1-2 weeks. Not only is my skin signifcantly more smooth after shaving, but my makeup holds SO much better and my skin is glowing! I can't believe I didn't know about these things until about a year ago. My world has completely changed!
Have you ever done at-home dermaplaning before? What are your thoughts?!