This post contains sponsored content for P.volve. Please note that I only work with companies I truly love and that align with the Uncover the Glow brand. While I'm compensated for the work I do, my opinions are always 100% my own.
Should you sync your workouts to your cycle?
The short answer is 1000x yes. When I tell you that syncing my workouts to my menstrual cycle has been life-changing, I'm not kidding. Once I learned how much your levels of exercise can affect your hormones (and vice versa), my entire approach to working out completely shifted.
And it's all thanks to P.volve's Phase & Function series.
ICYMI: I've been doing P.volve 4x a week for the past 5 years, and I'm still just as obsessed as I was on day one! It's my favorite workout program of all time, and I'm so excited to share how my journey has continued with them.
Now, let's get into the long answer – why and how I sync my workouts to my cycle, what changes I've noticed, and how you can apply the same philosophies to your workout routine.
My menstrual cycle journey
Up until a few years ago, I had a very vague understanding of what exactly happens during my menstrual cycle. Aside from knowing when my period was coming, I didn't think much about the other phases and what I should be doing to optimize how I feel within each of them.
When I quit birth control about 4 years ago, I went on a journey to better understand my body and my natural cycle. It's something I wish I would've done sooner because I've never felt more like myself and like I truly understand what's going on with my body and my hormones.
It took a year or so after stopping the pill for me to feel what each phase of my menstrual cycle was like.
And with the help of this book and P.volve's Phase & Function series, I feel like I'm finally living in flow with my body. My mind is literally blown by how much easier life can get when you understand how to sync your workouts to your cycle.
So let's get into the specifics.
What workouts should you do during each phase of your cycle?
Every time I post on Instagram about the types of workouts I'm doing during a specific phase of my cycle, I get tons of questions asking how I know what to do when. It's pretty simple once you get the hang of it.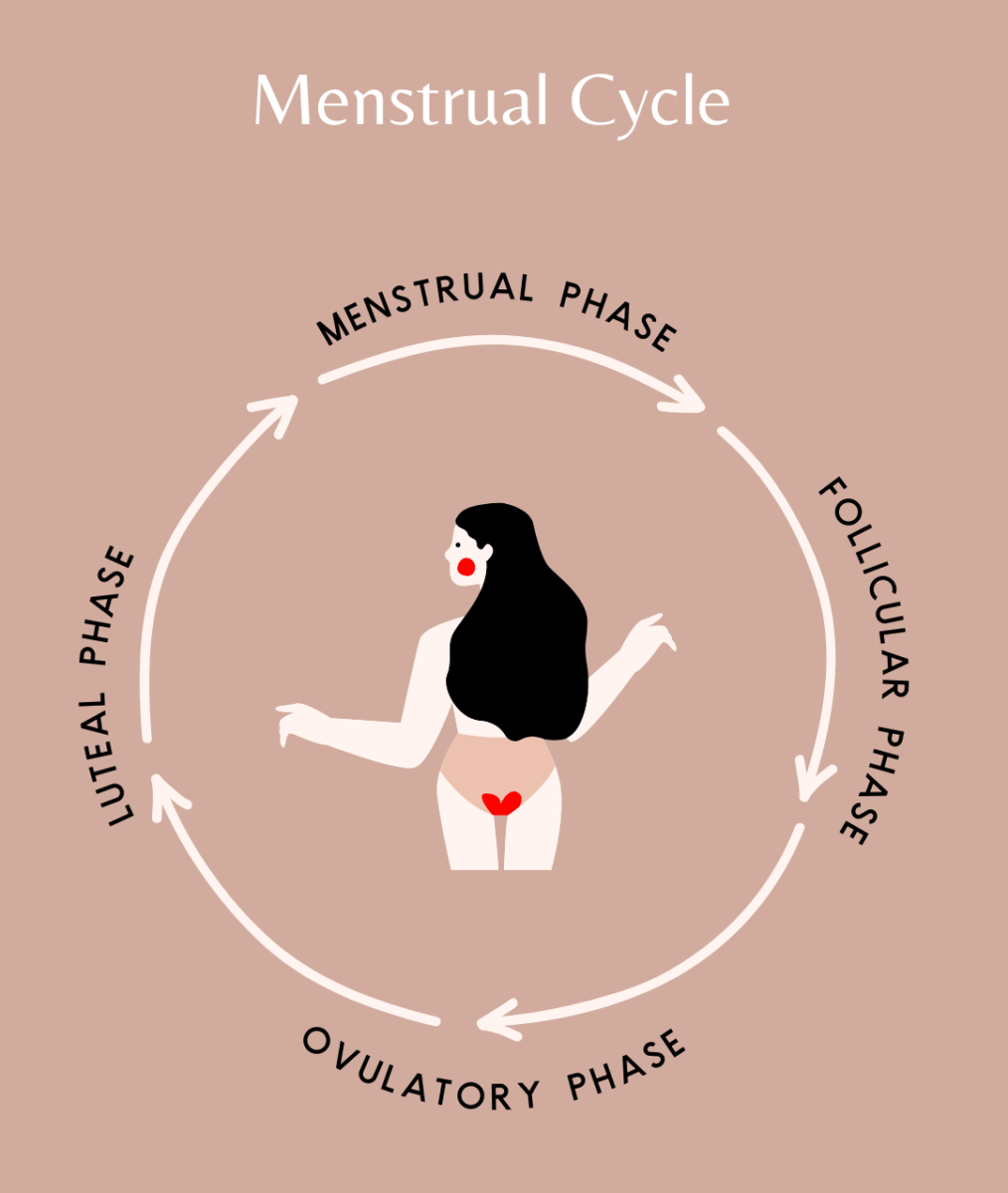 A menstrual cycle has 4 phases:
Menstrual (~days 1-7)
Follicular (~days 8-16)
Ovulatory (~days 17-19)
Luteal (~days 20-31)
During each of these phases, your hormones ebb and flow, which means each phase requires different types (and lengths) of workouts.
An easy way to remember the menstrual cycle phases is by thinking of them as the 4 seasons of the year.
Menstrual (winter): you want to hibernate, get cozy, and take things slower.
Follicular (spring): your energy levels start to rise, you feel more social, and you have a goal-getting mindset.
Ovulatory (summer): your energy is at its peak, you're a social butterfly, and you radiate confidence and light.
Luteal (fall): your energy turns inward, you're all about organization and checking things off your list, and you want to stay as cool as possible.
Menstrual phase workouts
During your period (a.k.a. your menstrual phase), your progesterone and estrogen levels are at their lowest, meaning you have the least amount of energy.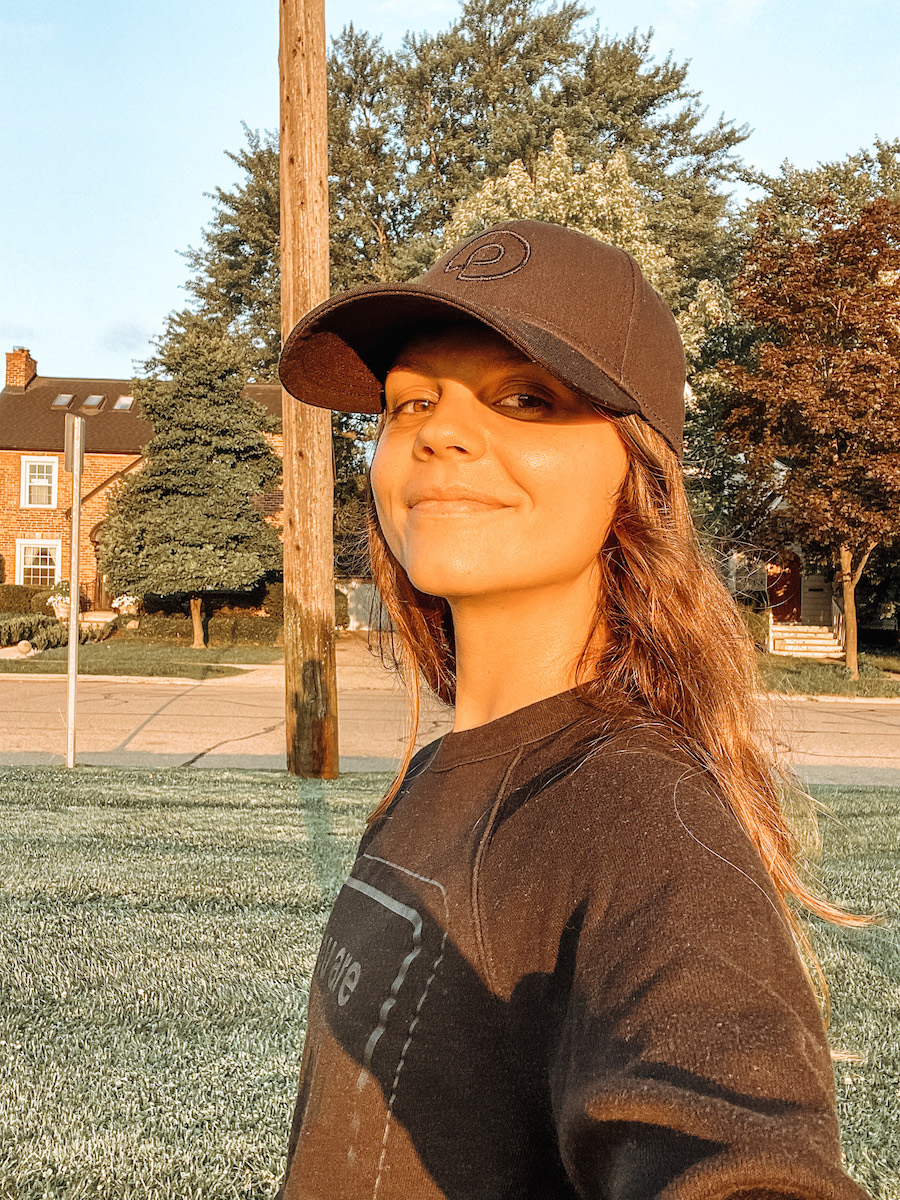 This is the perfect time to focus on stretching, recovery-type workouts, and relaxing walks. The key is to gently increase circulation and endorphins to help reduce any lingering PMS symptoms.
It's super tempting to just lay on the couch and do nothing, but I promise you that even a quick 15-minute stretching routine (with lots of rotations) will help you feel so much more energized while you're on your period.
Examples of workouts you'll see in the menstrual section of the Phase & Function series: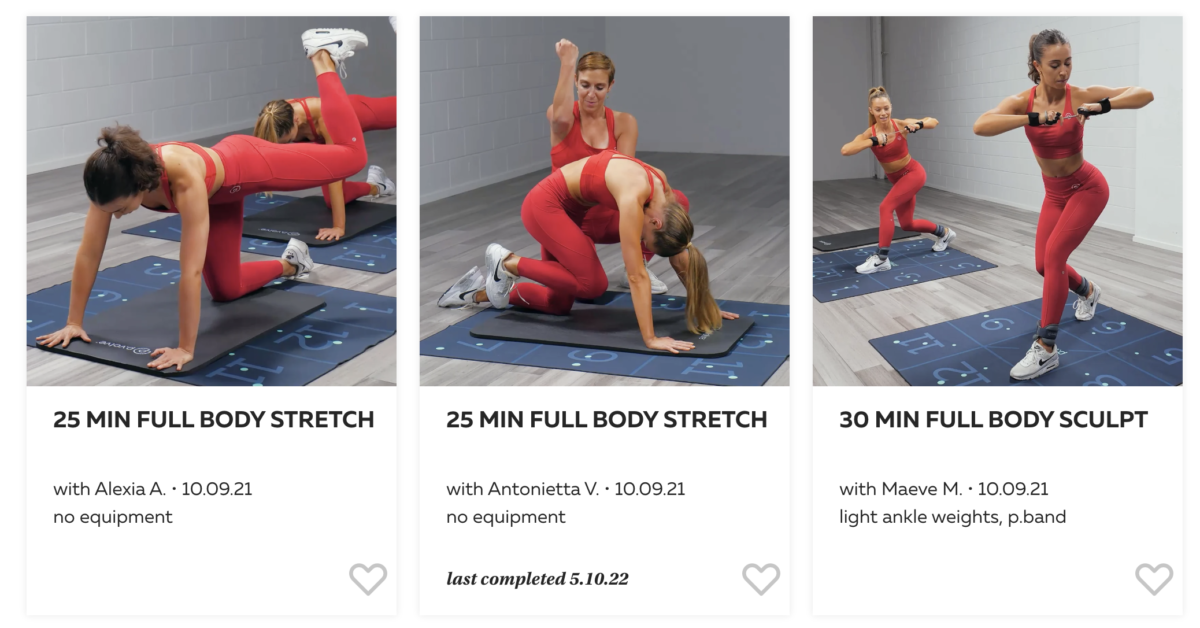 Follicular phase workouts
Your energy is ramping up! The follicular phase is the week after your period is over, and it's a great time to burn it out. Take advantage of your rising estrogen and alternate between longer strength workouts (~55 mins) and low-impact cardio (~30 mins).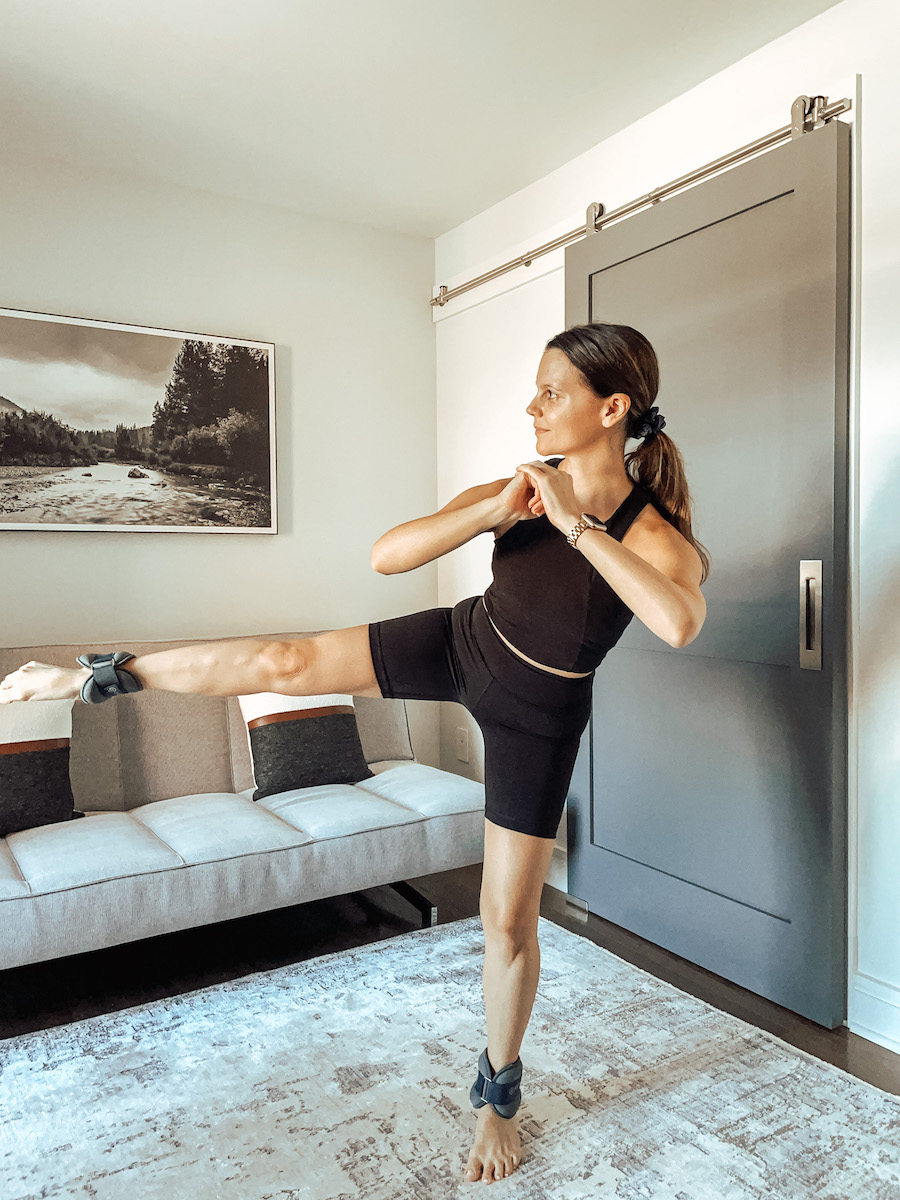 I love taking P.volve's Live Virtual Studio classes during this phase because I feel like my energy levels can really withstand a 55-minute workout.
P.S. All live virtual studio classes are included with your digital membership! Sign up here.
The follicular phase is also a great time for new ideas. I always feel the most creative during this phase! It's like a lightbulb turns on and my mind is in full brainstorming mode.
Examples of workouts you'll see in the follicular section of the Phase & Function series:

Ovulatory phase workouts
You've reached the peak! During your ovulatory phase (2-3 days), both your estrogen and testosterone rise to their highest level, and your follicle-stimulating and luteinizing hormones also rise to release the egg from the ovary.
So what does this mean for your workouts? Think short cardio bursts.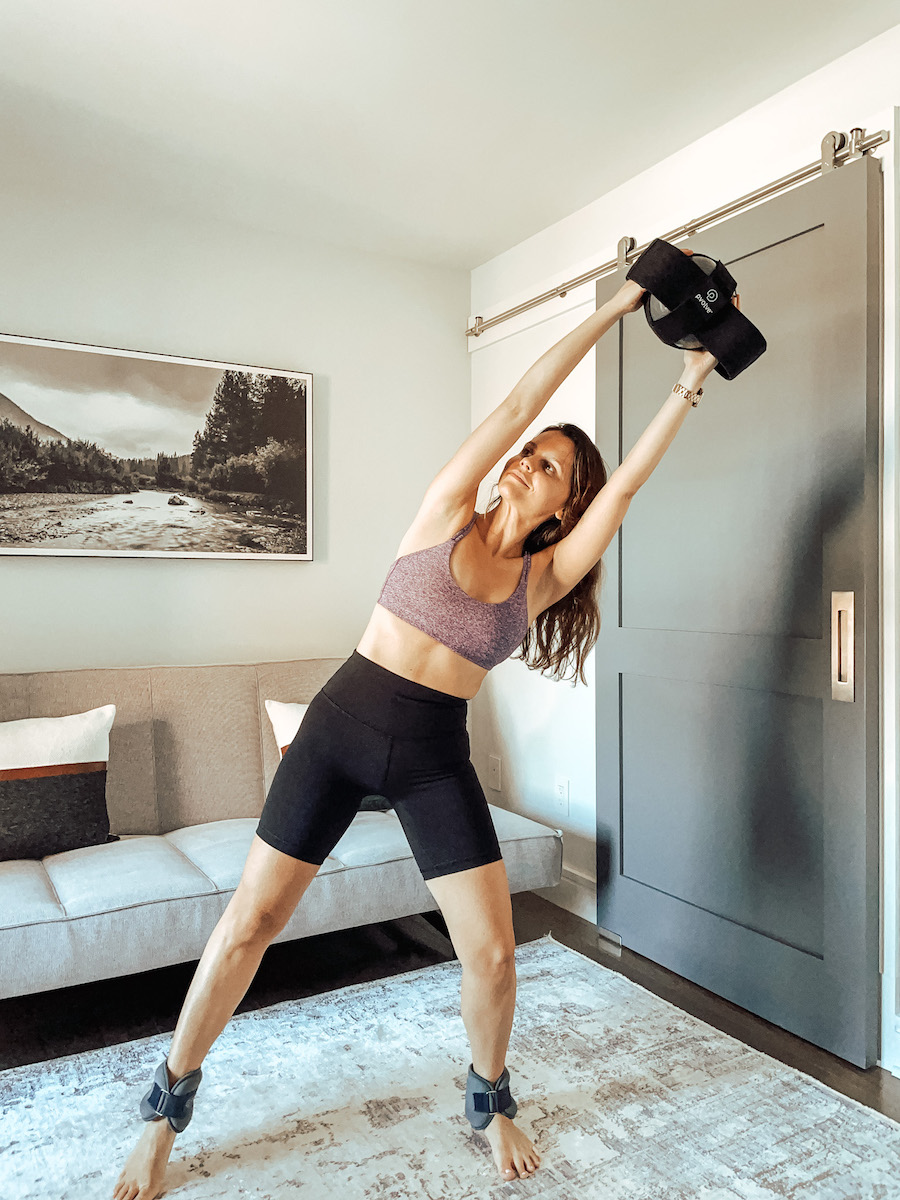 We're talking 20-25 minute cardio circuit workouts where you move through several rounds of full body exercises and increase the intensity with each round.
What I love about P.volve is every move (even in their cardio burn workouts) is low-impact. And even if there's jumping, the instructors always provide options for those of you who prefer not to jump. It's not like a 50-burpee 100-jump squats type of workout. Gross.
This is functional movement with a focus on cardiovascular strength!
The ovulatory phase is also great for socializing. Plan your girls' night, call your family, participate in group activities, lead meetings at work. Your hormones are there to support all of this.
Examples of workouts you'll see in the ovulatory section of the Phase & Function series: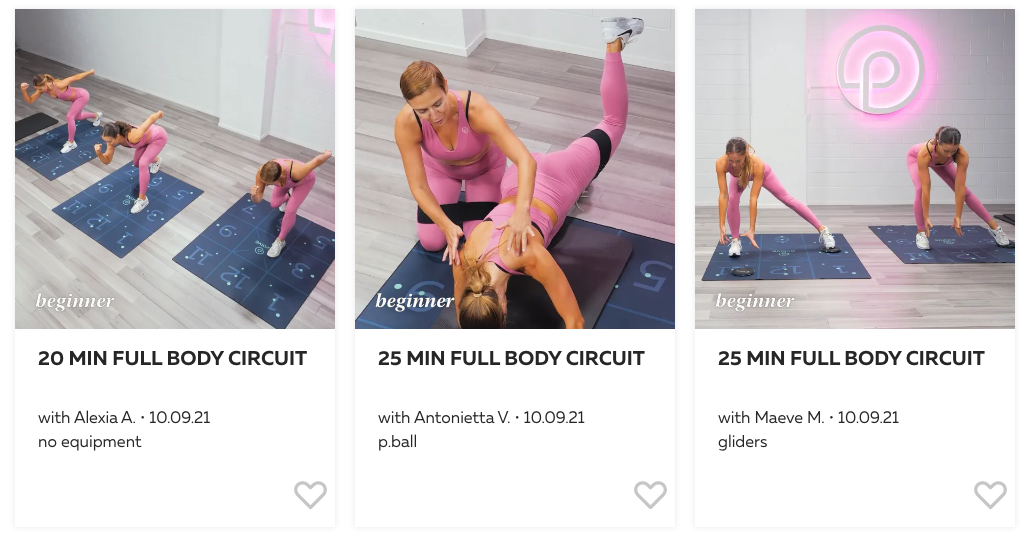 Luteal phase workouts
The luteal phase can be tricky because this is when your PMS symptoms like to make their grand entrance. Estrogen is dropping and progesterone is rising to its highest point, which means you want to focus on shorter, slower workouts, avoid overheating (your basal temp is rising in this phase!), and workout later in the day as the phase progresses.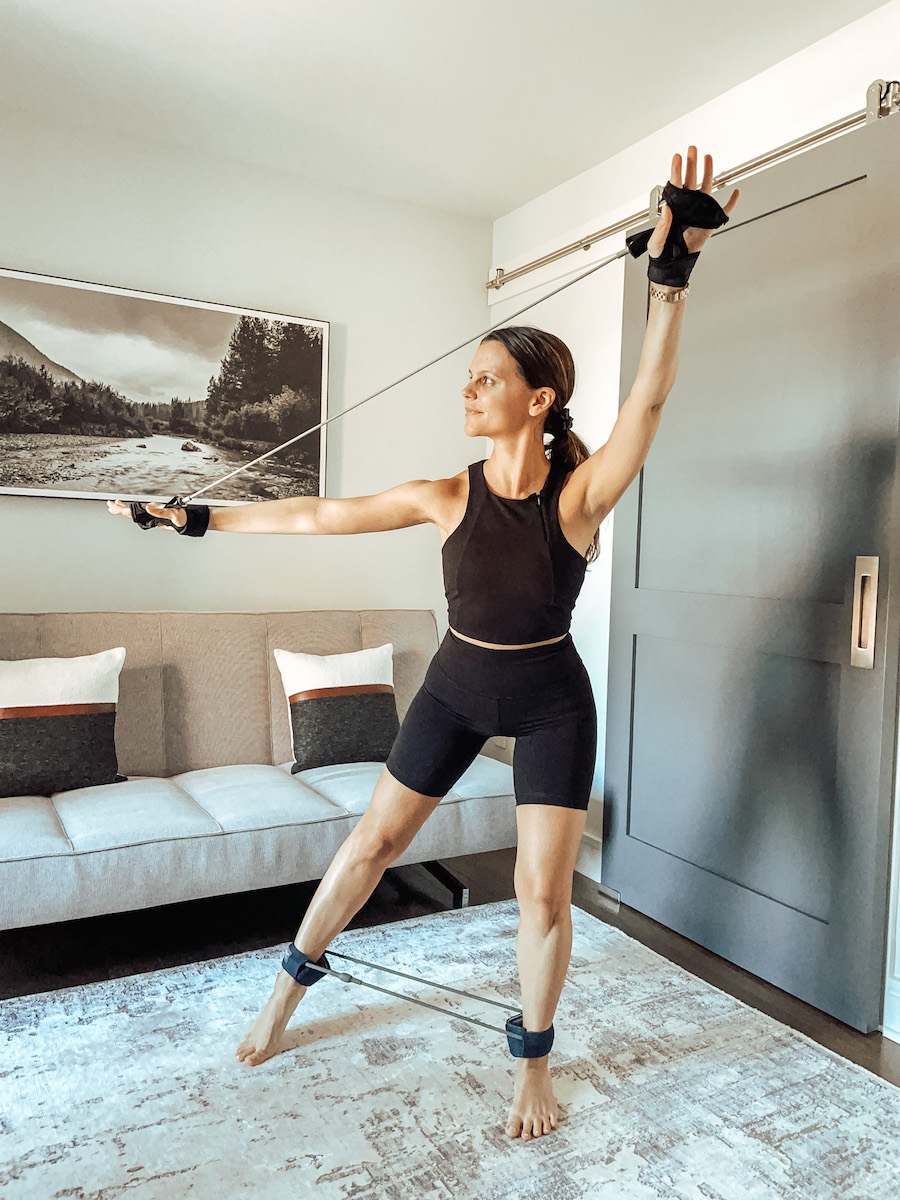 I actually love the workouts in this phase because they start off faster-paced and slow down to more controlled, mindful movements as your energy naturally decreases. Plus, they're all 30 minutes or less which makes it easier to squeeze in a good workout more regularly.
Another important thing to keep in mind during this phase is to limit caffeine and alcohol as these can aggravate PMS symptoms and affect your body's ability to absorb the proper vitamins and minerals it needs.
I've been experimenting with the caffeine and alcohol-free life for the past month! I'll be sharing more about this in my newsletter, so be sure to sign up for in-depth look on my journey so far.
Examples of workouts you'll see in the luteal section of the Phase & Function series: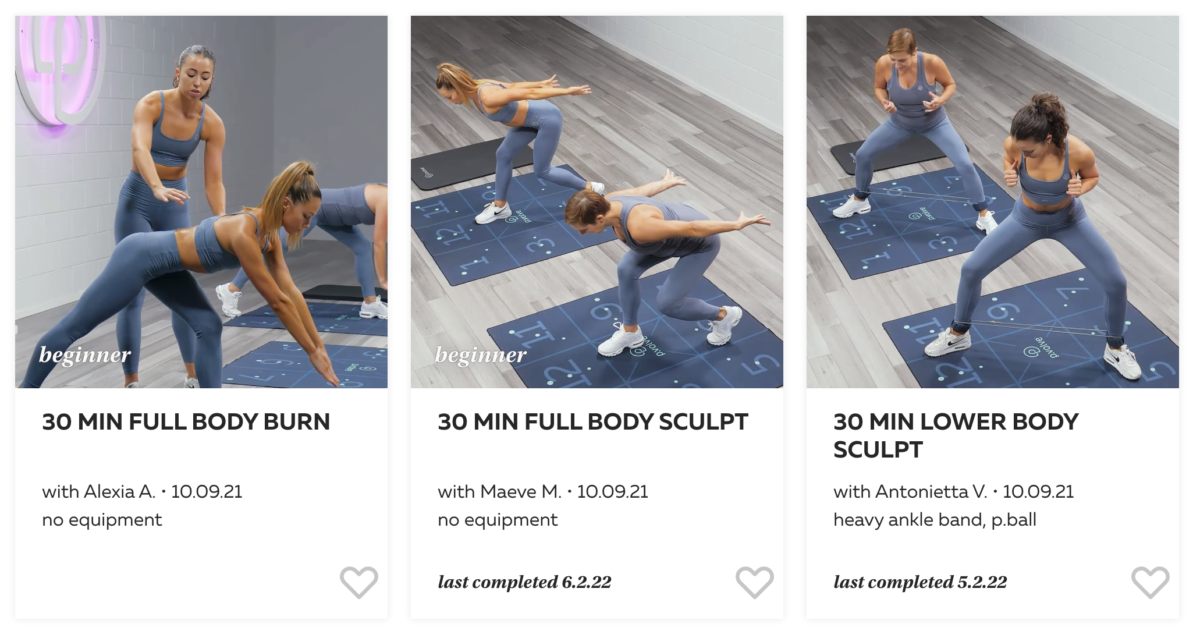 To summarize:
Menstrual = dynamic stretching, recovery, and walking
Follicular = 55-min strength workouts mixed with 30-min cardio burns
Ovulatory = short cardio circuit workouts
Luteal = 30-min strength and sculpt workouts
Once you do this for a few cycles, your start to intuitively want these types of workouts for each phase. Of course, always listen to your body and don't force anything that doesn't feel right for you. If you're ovulating and don't feel like a 25-minute cardio circuit workout is for you, you can always do a longer strength workout instead or recover with a nice walk.
How I feel when I sync my workouts to my cycle
I feel so freakin' good. My PMS symptoms (irritability, cramps, intense cravings, soreness) all subside considerably when I sync my workouts to my cycle.
Rather than fighting myself and pushing through workouts that aren't aligned with my hormones and energy levels, I'm just able to go with the flow and really move in a way that feels great for my body.
I also love that I know the way my hormones affect my productivity and creativity because I'm now better able to take full advantage of when I'm at my peak. I know that I'll be most creative the week and a half after my period, and I'll be most productive the 7-10 days leading up to menstruation.
Overall, I feel so much less friction with my mind and body. I'm not fighting myself anymore. Syncing my workouts has taught me to connect to my intuition and understand my body better than ever before.
Get started with P.volve
I would've never been able to get to this point without my beloved P.volve and the Phase & Function series. I'm telling you, this is an incredible program that takes the guesswork out of the whole thing.
All you have to do is sign up for the digital membership, head over to the Phase & Function series, log in your period info (how long your cycle lasts, how long your period lasts, when your last period started), and it automatically tells you which workouts to do each day depending on where you are with your cycle.
They also give you food tips so you can learn how to sync your meals with your menstrual cycle as well.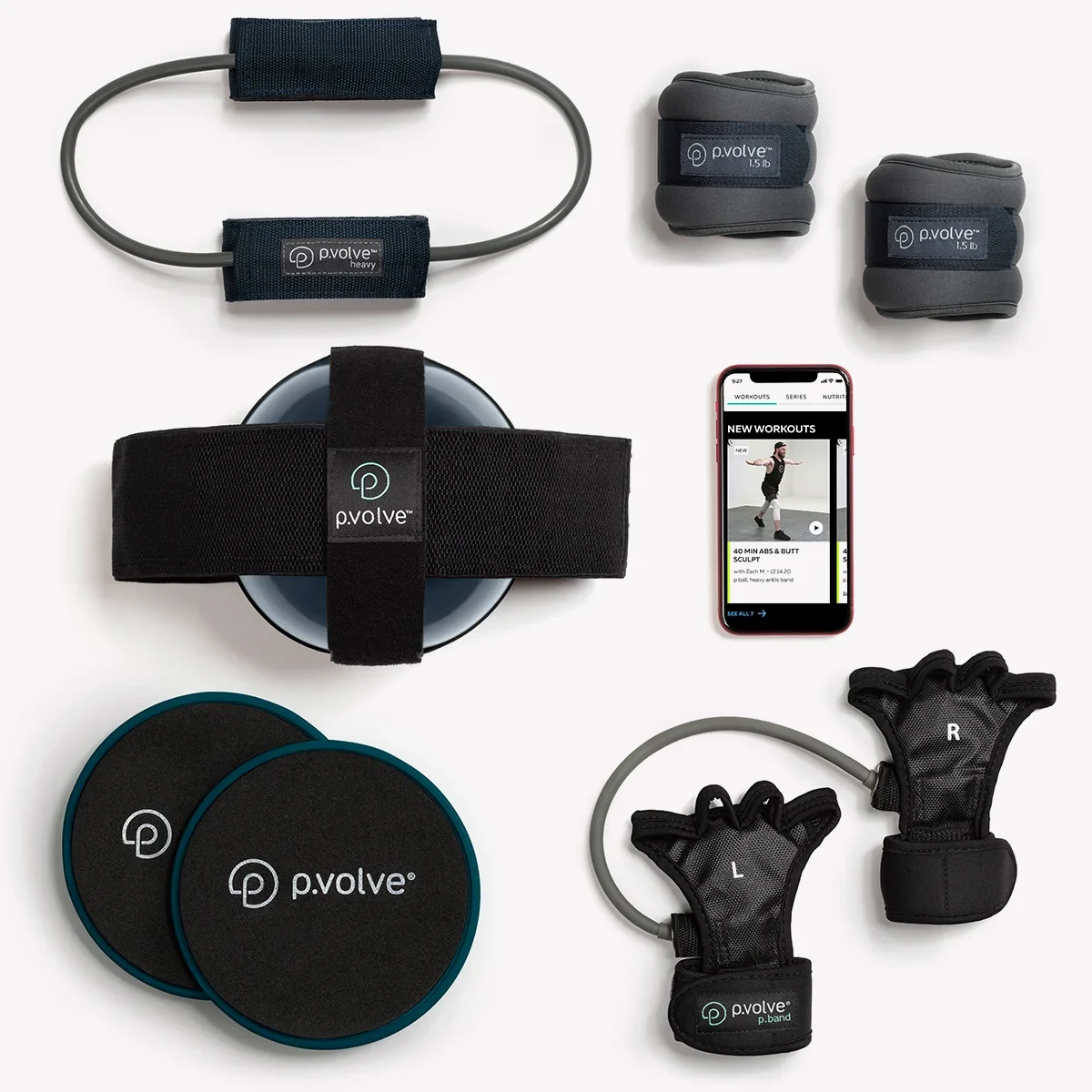 Use my code GLOW30 to get $30 off the Essentials Kit, which comes with all the necessary equipment you need to get started along with 3-month access to the digital membership. It's the best way to jump in!
Join my live Q+A next week!
I'll be joining the incredibly talented lead P.volve trainer, Maeve McEwen, next Monday, August 29th at 12PM ET for a Live Q+A session on my Instagram (@uncovertheglow) where we'll dive into syncing your workouts with your cycle. Make sure you write down all your questions and join us for this fun, lunchtime chat!
Hope to see you there!