My hair-growth journey continues…
This time with Wellbel, a physician-formulated hair supplement that I may or may not be obsessed with.
The last time we talked about hair growth, I was experimenting with the popular topical hair serum, Vegamour. And the time before that was my experiment with the Organic Olivia Mane Magic. Both of which did wonders to my hair, in their own way.
But I still felt like my hair's texture, shine, and overall health could use a little love, so I looked into Wellbel after seeing the incredible results that Danielle Bernstein of We Wore What shared. I mean, her hair is literal perfection, it's completely natural, and she swears by this supplement.
Now, while I would love to tell you that my hair is Danielle-level worthy, it's not. But man, oh man, did my hair improve like no other.
What is Wellbel?
Wellbel glamlab is a supplement specifically made for hair, skin, and nail health. The formula provides all the right essential vitamins and minerals to help pinpoint hormonal imbalances and stimulate collagen, elastin, and keratin production.
Their whole focus is to "Nourish From Within™", which I absolutely love because I'm a big believer that if you don't fix the inside, you won't see the results on the outside.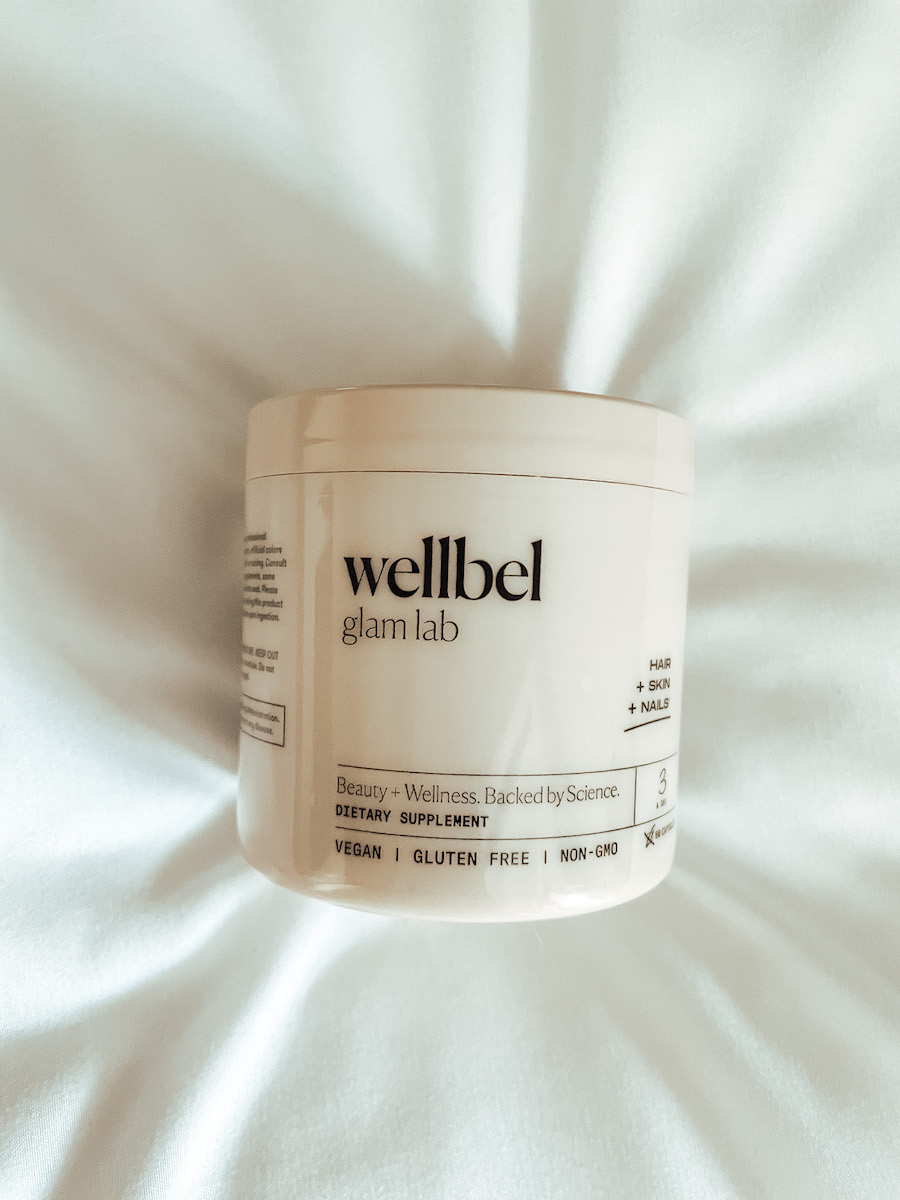 I also love that their formula is:
Drug-free
Vegan
Gluten-free
Non-GMO
Artificial color-free
It's made with vitamins A, D, Folate, B12, Biotin, Selenium, and a proprietary blend of plants including horsetail powder, saw palmetto fruit extract (to help keep hair growing only where you want it), and stinging nettle leaf.
What's the usage? This is an oral supplement, so you take 3 pills daily. I like to take them in the morning, after breakfast, but I haven't experienced any sort of aversion or digestion issues if I take them without food as well.
My experience with Wellbel
I started taking Wellbel on January 31, 2022, and have been consistently taking it every day since then. I'm now exactly 7 months in (to the day!) and cannot believe how much better my hair looks and feels.
What I loved most about this supplement is that I started to see results within the first few weeks. Unlike Vegamour, which took a good 3 months to see results, I noticed a difference in the overall texture and shine of my hair almost immediately.
You can see how much shinier, more lively, and less dull my hair looked after just 1 month: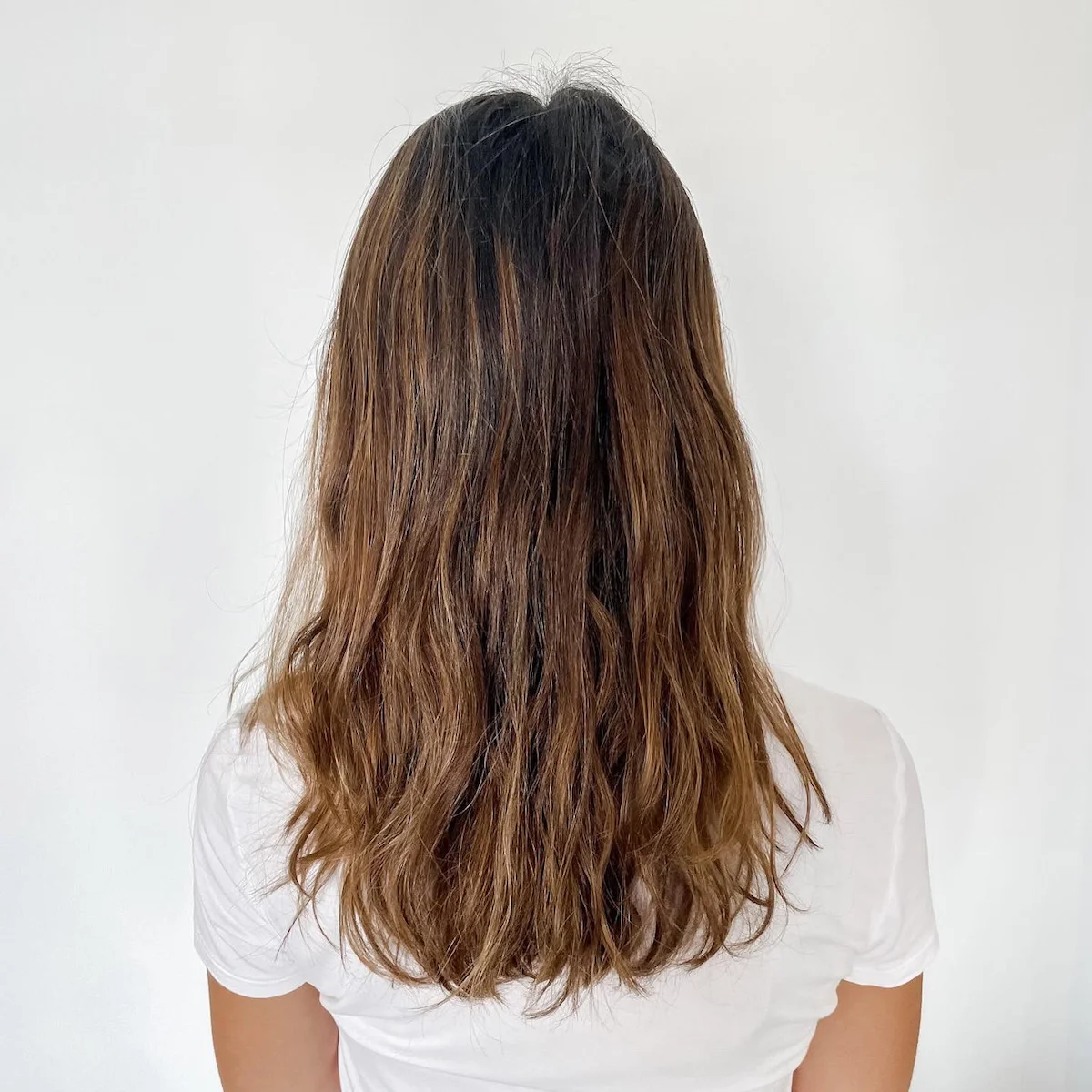 Pretty soon after the first month or so, the baby hairs started coming in like crazy, and I felt like my hair was growing a mile a minute. I was literally floored by how quickly I was seeing results.
About 4ish months in, I started to notice my nails were so much stronger than ever before. Like, so strong that it was hard to cut them! Which is so crazy being that my nails tended to break pretty easily prior to taking Wellbel.
Now, 7 months in, I'm just beyond happy with the results and really feel like this is one of the best hair supplements out there. (There are some cons, which I'll get to in a minute!)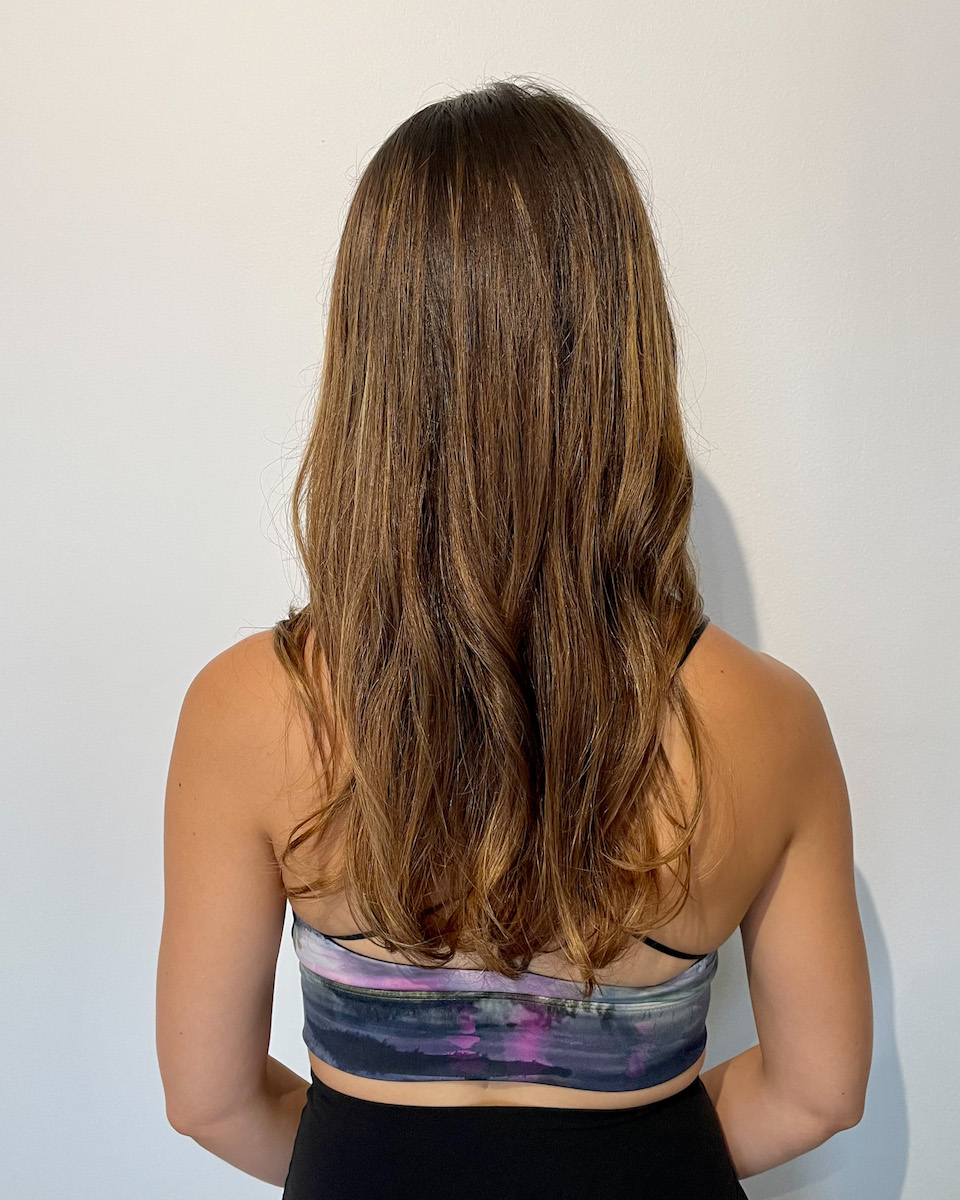 This is what my hair looks like now! The texture has improved immensely and it's growing so fast I can't keep up with my hair cuts.
I think my favorite result from all of this is that I'm so much more confident about my air-dried hair.
I don't feel like I constantly need to blow dry my hair or style it because the air-dried version is so much healthier and less frizzy than ever before. I'm telling you, a few years ago my hair looked like straw. No joke. I was so self-conscious about letting it air dry that I would then style the sh*t out of it with all the hot tools (which was a vicious cycle and didn't help my hair heal whatsoever.)
But now that I take Wellbel regularly, I'm all about the au natural look.
Are there any cons?
The one thing I would say hasn't improved about my hair is the amount that I shed. It comes and goes in cycles (probably due to hormones, weather changes, and stress), but nothing has stopped my hair from falling as much as the Organic Olivia Mane Magic.
I will say, though, Wellbel is 10x easier to take than Mane Magic being that it's just 3 pills and you don't have to drink a potent, herbally drink every morning. So in the long run, Wellbel is more sustainable.
I also didn't see any improvements in my skin, which wasn't my focus anyway so I didn't mind.
And the last con is it's pretty pricey. At $68/bottle it's definitely one of the more expensive supplements out there. But the results speak for themselves, and I truly believe it's worth the investment. Also, if you subscribe to monthly refills, the price comes down to $57.80!
Wellbel is definitely better than Vegamour
Long story long, Wellbel is 100% worth it. The results don't even compare to Vegamour. All the thinning areas around my forehead are so much fuller and healthier than before. I'm telling you, this stuff works miracles. My hair's texture, shine, and volume is better than ever.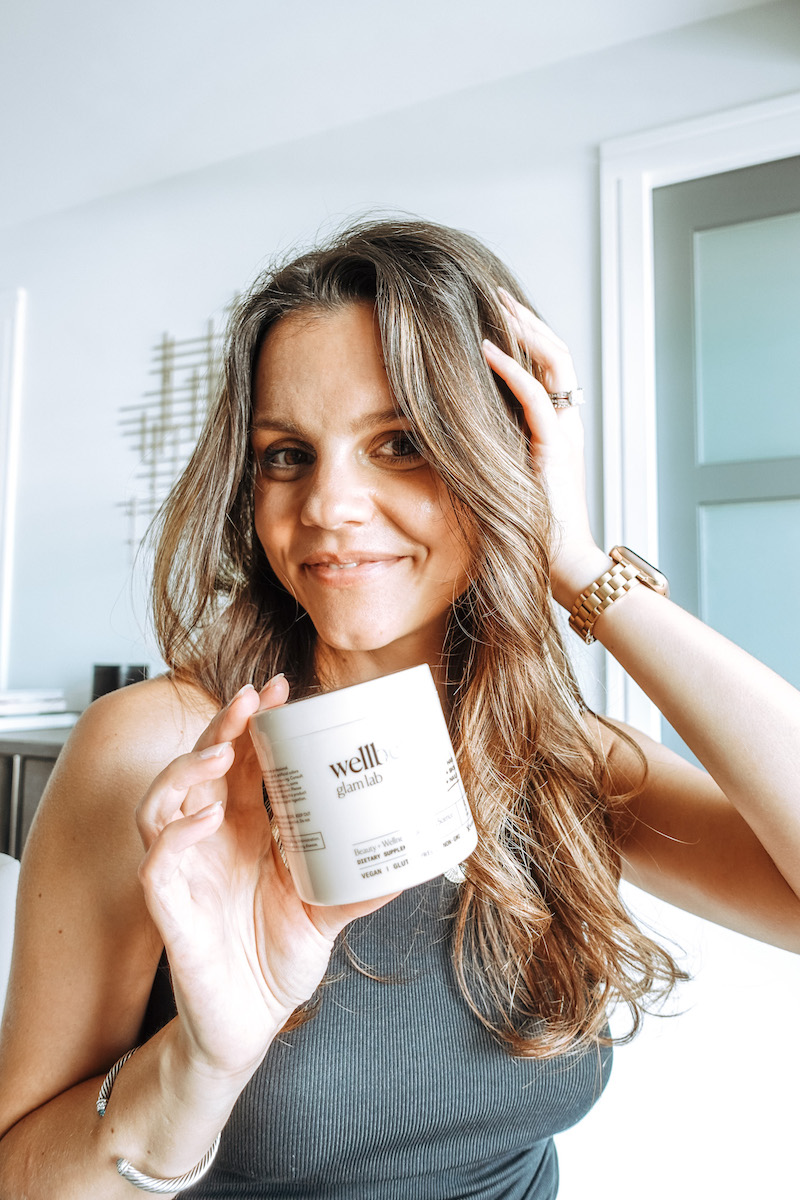 Get $10 off using my referral code: REFD6KAYF8F2H
Have any of you tried Wellbel yet? Let me know in the comments or DM me on Instagram with any questions you have! I'm always so happy to hear from you guys and chat all things beauty.
p.s. They also have a men's version if you have a man in your life who is struggling with hair loss!