No OUAI are these pretty bottles worth the pretty penny!
Oh, yes OUAI they are.
(Warning: this post is going to be full of way/OUAI puns.)
I discovered OUAI as I discover almost every product: Instagram. Yes, this brand is so #instaworthy that people talk about it solely because of the pretty packaging. I don't blame them, though. Those irradescent pearly bottles with gem-like caps are just to die for! And that simply stated logo? Yes, please.
OUAI Out of Bounds
Let's face it, the hair care industry is crowded. We're talking Starbucks-at-rush-hour crowded. There are so many well-established players that when a newbie somehow emerges from the pack, I can't help but wonder why and how. All I can think is they must be doing something right.
In this case, they're doing something OUAI right.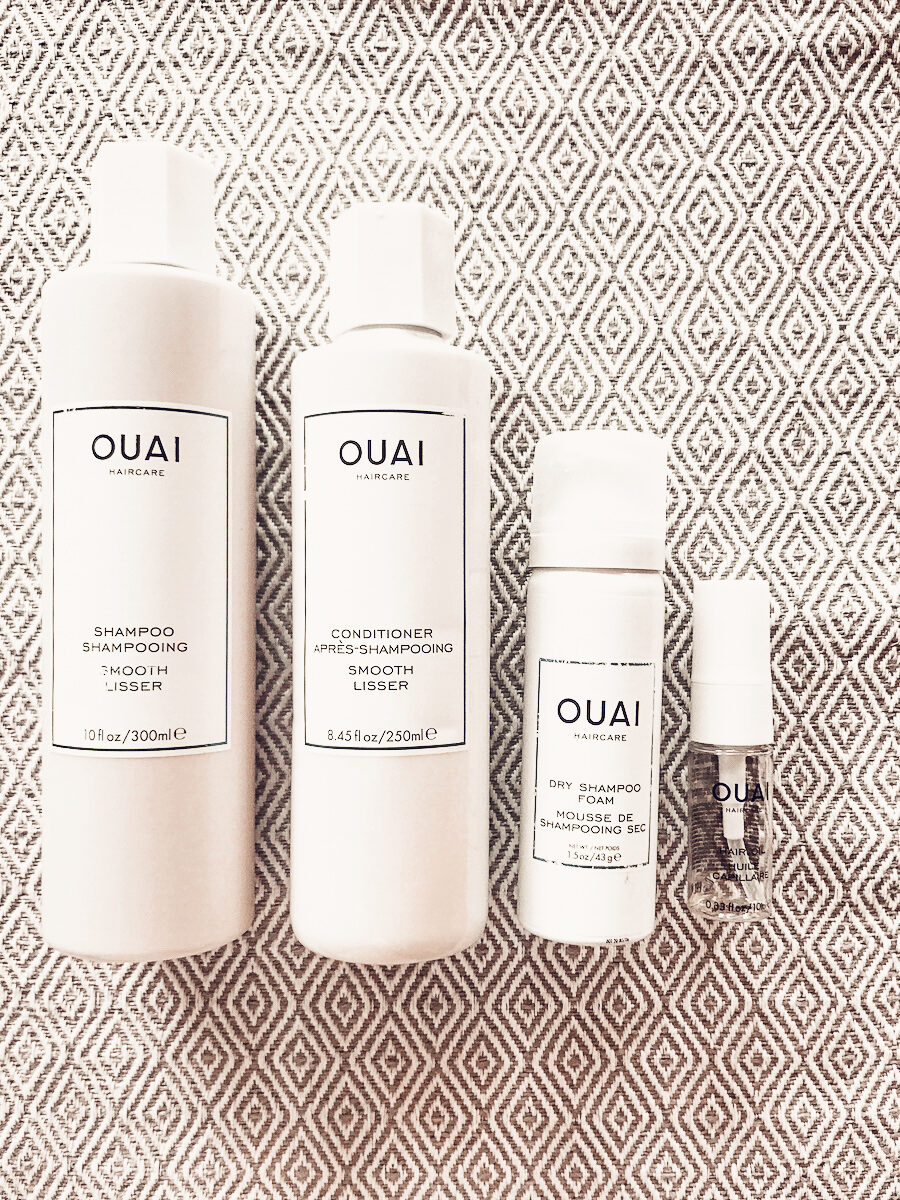 The Rundown
Products: OUAI Smooth Shampoo | Smooth Conditioner | Dry Shampoo Foam | Hair Oil
Price: Smooth Shampoo $28 | Smooth Conditioner $28 | Dry Shampoo Foam $28 | Hair Oil $28
Where to buy: OUAI website or Sephora (shampoo, conditioner, dry shampoo, oil)
Perks: Sulfate Free | Paraben Free | No Animal Testing | Color Protecting
Deciding which OUAI products to try was tough. I was in the middle of a shampoo/conditioner funk at the time and knew I needed a refresh, but I wasn't sure which OUAI route to go. Did I need repair? But what about smooth? Or clean? I now realize that they have this handy tool on their site that tells you which of their products you should be using so I might give this a go next time around…oopsies.
Since summer in Michigan is humid, I went with the Smooth Shampoo and Conditioner. I also threw in a travel-size Dry Shampoo Foam because it just seemed so cool and innovative! Plus, literally everyone has been talking about it so it definitely needed to be put to the CO test.
A foaming dry shampoo? Actually cleans your hair? Doesn't weigh you down? It all seemed OUAI too good to be true! The product reviewer in me had to know more.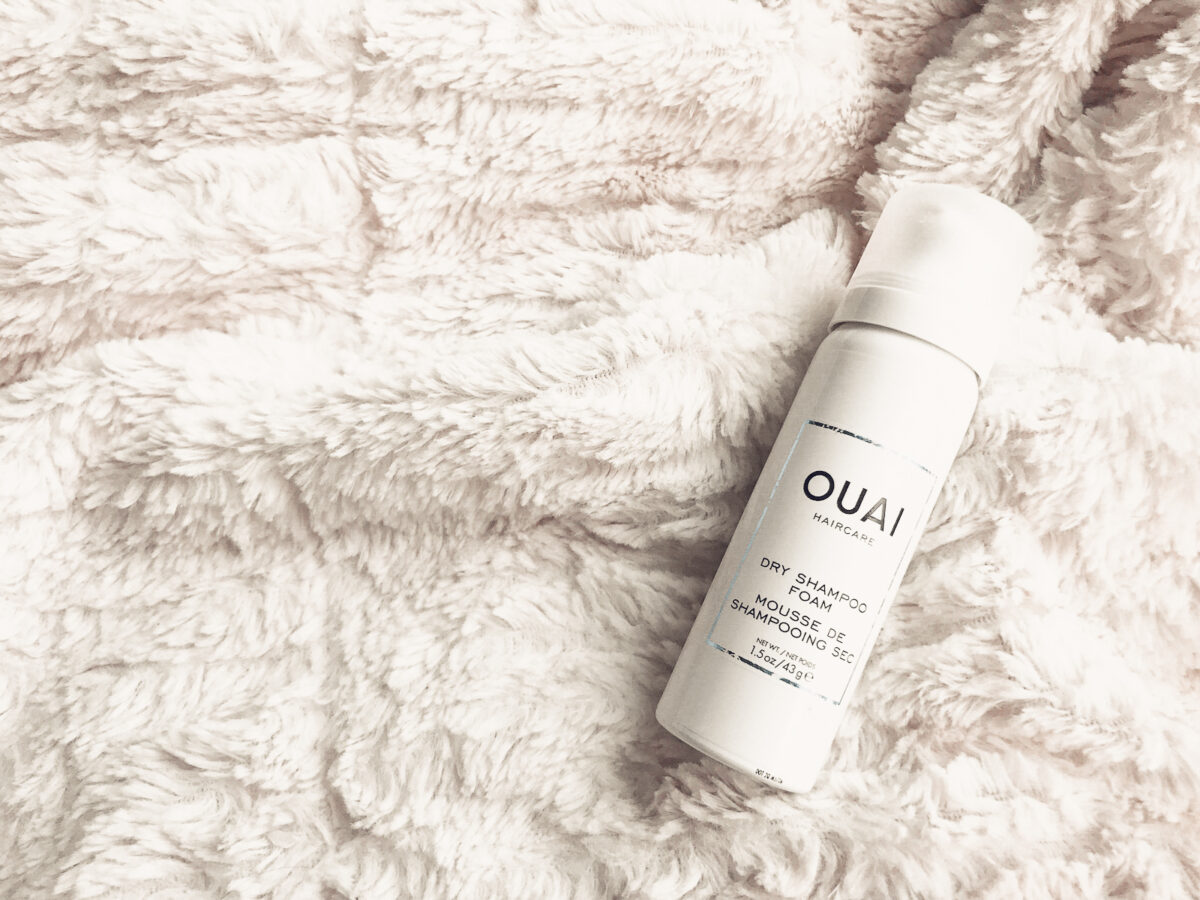 I found myself watching videos on how to use this dry shampoo because the concept was so foreign to me.
Seemingly simple, I put a dollop of foam in my hand and began to work it into my scalp and all the way through to my ends.
First reaction? Not impressed. My hair felt and looked just as greasy (if not more greasy) as before. Knowing that's not the reaction I should have, I put it up to user error and decided I'd give it a go another day. Well, another day came around and even with using less product, I had the same reaction: OUAI disappointed.
Sounds like I'll be sticking to our favorite, affordable dry shampoo for now!
How my hair feels is extremely important to me! The second it starts to look greasy or feel dirty, it goes right into a bun on the top of my head. I can't stand the feeling! But when things are going right with my hair, I can't help but obsess over it. Nothing like a perfect hair day to make you feel like a total #bossbabe, am I right?
I've had my fair share of shampoo experimentations (Moroccan Oil and Function of Beauty), but nothing has quite satisfied my hair until now. I'm OUAI in love and here's why: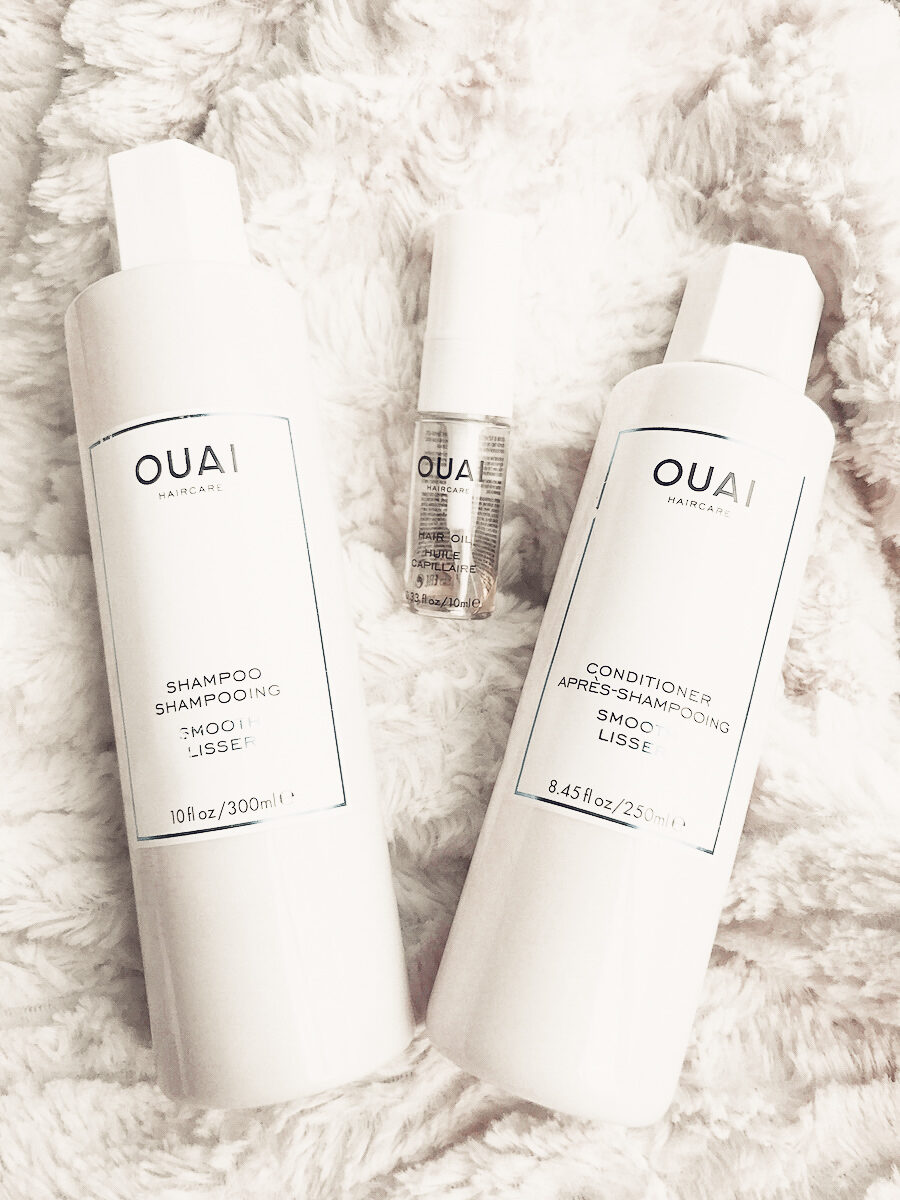 It smells AMAZING! The shampoo is floral/musky mix of rose, lily, musk, jasmine and lemon, while the conditioner is a mix of bergamot, sandalwood, amber, patchouli and cedarwood. If none of that means anything to you, just know the scent alone makes it worth every. single. penny.
It lathers on so easily! You don't need a ton of product. A little goes a long way!
You can feel the instantaneous smoothness even the second you rinse the shampoo! Normally you feel that silky smoothness after conditioner, but with OUAI you can start to feel it right away!
After using OUAI for a month, my hair is bouncier and cleaner than ever!! #hairgoals
Lucky for me, I got this oil as a free gift with purchase due to a promotion they were running at the time.
Let's just say I'm running to buy more because I LOVED this free sample.
Hair oils are great for locking in moisture, but they have the tendency to be too thick or too oily, neither of which work on my medium thick, oily hair. I've tried using Acure Moroccan Argan Oil as a hair oil in the past, but it was too heavy.
This oil is light and fresh! A little bit goes a very long way since it's light and spreadable. I love a good bang for your buck! It has quickly fixed all of my dry, split ends and for that I am forever grateful!
The Results
I can't imagine my hair life without OUAI now. I've never had a series of products stay so consistently great for my hair…NEVER EVER!
Not only are they consistently great, but these products have improved my hair over time.
Even after getting my hair colored, when it's so parched and gross, OUAI reverses all the damage. No joke, you guys. It reverses everything.
That being said, I still don't love the Dry Shampoo Foam (even after watching more videos and doing more experimenting) and I just don't see this one staying in my life! So the final scores are:
OUAI Dry Shampoo Foam:

OUAI Smooth Shampoo and Conditioner:

OUAI Hair Oil:

Is anyone else OUAI obsessed like me?