If I miss a wax appointment my brows look similar to a caterpillar after an unnecessary experiment with Rogaine. Translation: they're out of control. Thankfully, my brows and I have settled on a great routine consisting of waxing and Glossier Boy Brow.
When I started getting on the Glossier hype train, it was obvious this was going to be one of their leading products due to all the buzz. I was feeling some Glossier Boy Brow FOMO, and next thing I knew it was at my doorstep…funny how that happens.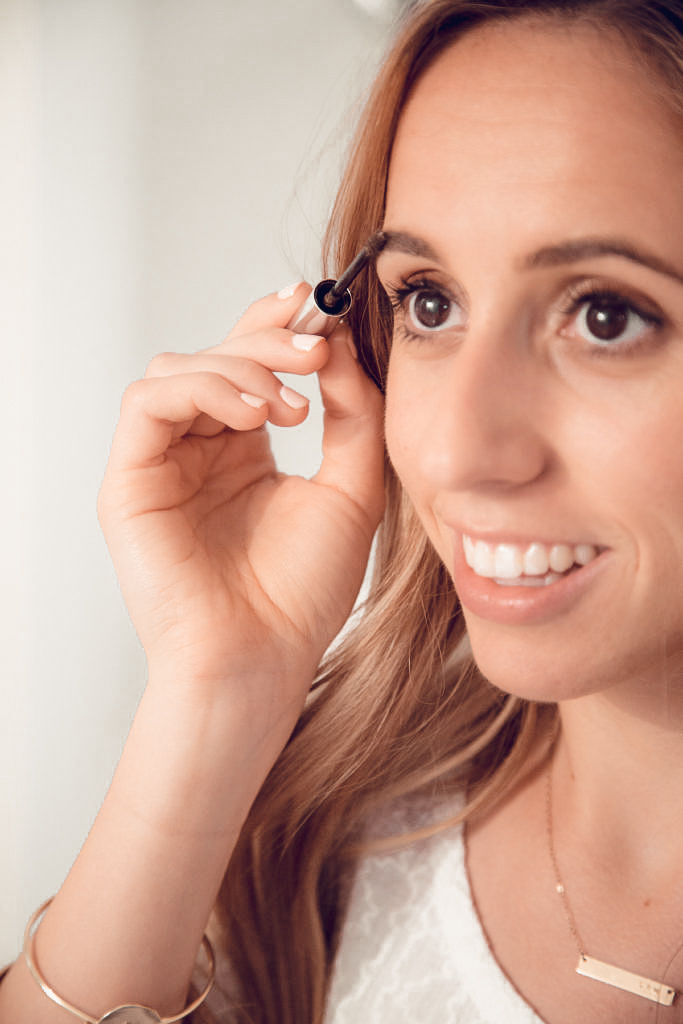 The Rundown
Product: Glossier Boy Brow
Retail Price: $16
Where to buy: Online through Glossier! Click here for 10% off your first purchase.
Perks: Allure Best of Beauty 2016 | Teen Vogue 2015 Game Changer | Alcohol Free | Fragrance Free | Paraben Free | Cruelty Free | Appropriate for All Skin Types | Hypoallergenic | Ophthalmologist Tested | Dermatologist Tested
Experimenting with Glossier Boy Brow
Confession: I have a deep fear of brows. Done right and they complete your look. Done wrong and they ruin EVERYTHING! It's pretty obvious when someone puts a little too much effort into their brows. They end up looking like a cartoon character. Not cute.
For the longest time, I didn't do a thing to my brows besides pluck and wax. Then, I watched some beauty bloggers on YouTube apply Glossier Boy Brow, and I was ready to put my fear to rest. Thank goodness I did.
Quick note: I have thick brows. I don't really need serious filling…I need taming and shaping. If that's you, you're in the right place. If you rely on filling, you'll want to check in with Claudia on her NUDESTIX Eyebrow Stylus Pencil & Gel experimentation. This is why we're the perfect pair! S'Cute.
Anyway, this creamy brow pomade was designed to give a soft, flexible hold to your brows that doesn't stiffen or flake. It does exactly that! My brows never feel hard or crunchy after I brush this on, but they always hold their place.
It's like I live in a perfect brow harmony.
I have Glossier Boy Brow in brown, but it's also available in blonde, black, and clear! The color gives my brows just a little oomph of color and the slight fill they need to be #onpoint, but not too much to where I look like a cartoon character. If you really don't need any filling, I suggest getting the clear to simply shape, tame and hold! If you do need lots of filling, Boy Brow is probably not for you.
Glossier Boy Brow has forever changed me. Thankfully, my fear of brows has been replaced with the fear of ever living life without Boy Brow!
The Results
A great product will change your routine. It will become such a necessary part of your life that you can't imagine your daily ritual without it. That's Glossier Boy Brow for me. It's truly the perfect brow product for me. It goes on easy, feels great and looks natural! Honestly, what more can you want?
Ahh Glossier…you've done it again. Boy Brow is a simple, but ground-breaking product that has definitely earned a 10/10.

Another Glossier product to add to our product obsession! Anyone else on the Glossier-obsession train? Tell us more below!