This one goes out to all my skimpy brow girls.
Unlike Sam, I was not born with luscious dark eyebrows. Case in point, people. I literally had NO brows as a baby! (And I was clearly a bossy baby #bossbabe from the start.)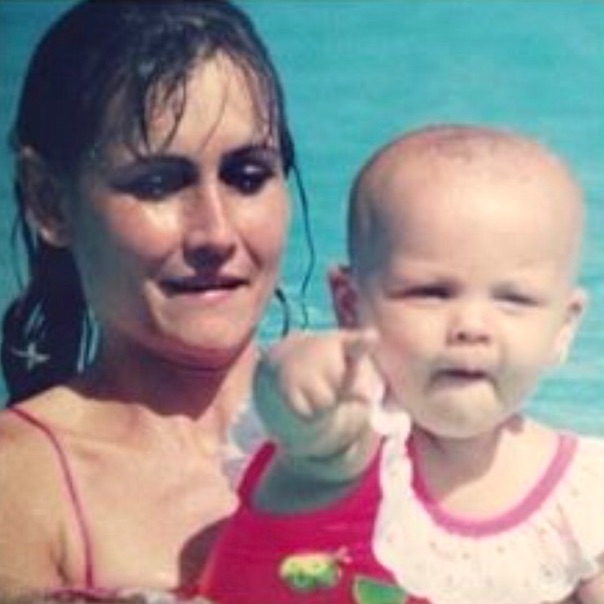 Sadly, those puppies didn't completely "fill in" with time. To this day, my eyebrows are still pretty sparse. Fear not though! I do in fact have eyebrows (no weird alien look going on over here). But the hair doesn't exactly grow to form those beautiful Cara Delevingne type brows I've always wanted. Major #browenvy going on over here, in case you couldn't tell!
You can imagine my reaction when I read that the NUDESTIX Eyebrow Stylus Pencil & Gel will turn "your bedhead brows Cara-ready in seconds." SIGN ME UP! After years of experimenting with eyebrow pencils and gels, I was ready to give this two-in-one product a shot.
All my skimpy brow girls out there listen up because this may be your new Brow BFF.
---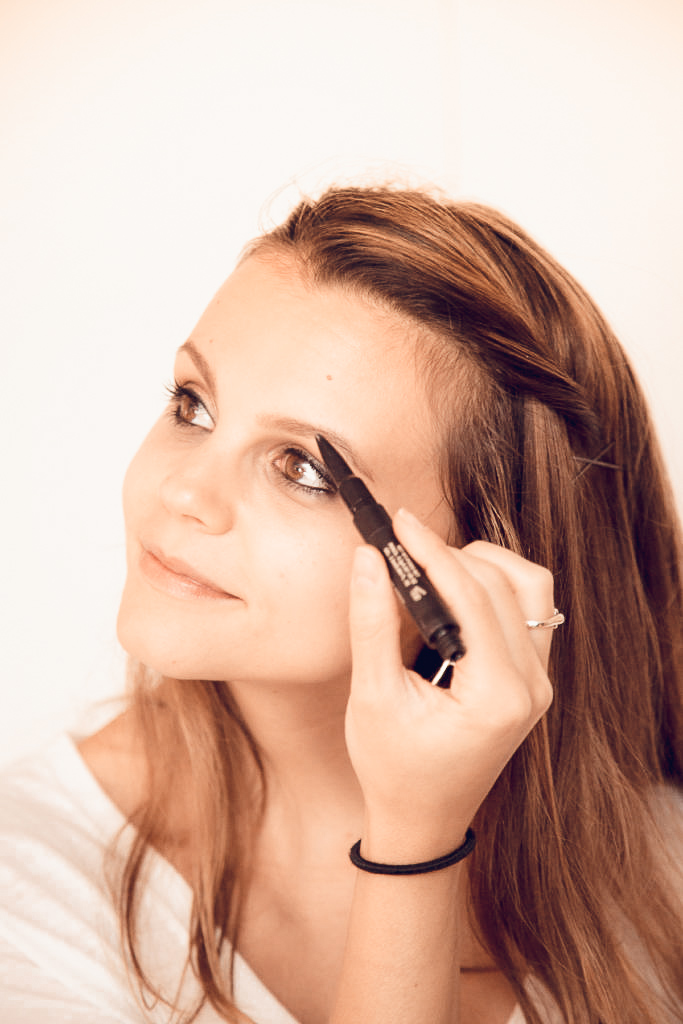 The Rundown
Product: NUDESTIX Eyebrow Stylus Pencil & Gel (Brown)
Price: $24
Where to buy: NUDESTIX website
Perks: Waterproof | Vegan | Hypoallergenic | Gluten Free | Cruelty Free | Certified USDA Organic | Fragrance Free | Paraben Free | Sulfate Free | Phthalates Free
---
From Brow-less to Brow-tastic
Prior to NUDESTIX, I was using the Maybelline Brow Precise Shaping Pencil in dark brown and the Anastasia Beverly Hills Clear Brow Gel. I was pretty happy with the way these two products made my brows look…filled in yet natural. Like Sam says, no cartoon brows allowed!
I did notice, however, that the pencil needed to be constantly sharpened, meaning I was going through the whole pencil in about 2 weeks. I also couldn't get the gel and the pencil from the same store…AND I usually needed to re-apply both the color and gel if I was going out after work. I guess these products weren't as perfect as I thought after all!
Hence why I was soooo excited to try the NUDESTIX Eyebrow Stylus Pencil & Gel. Both the pencil and gel in one stick?? Heck yeah!
At first I first thought the $24 price tag was a bit steep for an eyebrow pencil, but then I realized the Maybelline pencil and Anastasia gel came to a total of $28…not to mention I would buy a new pencil every 2 weeks.
So yeah, NUDESTIX was a much better option being that it's already lasted me 2 months with no signs of replacement in sight.
A Pencil and Gel in One
This stuff is amazing. Seriously. The pencil is perfectly shaped to match the direction in which brow hairs grow making it really easy to get that natural, filled-in brow look. You can lightly feather the color on for a lighter look or give it a little more pressure for a bolder look. Finish it off with the ultra powerful clear gel and you're done. No messy brow hairs in sight!
Not to mention the color and gel are actually longwearing. This stuff stays on until you decide you want it off. Don't worry though, the color and gel come off super easy with a little face wash or coconut oil (my new favorite makeup remover!).
I finally felt in control of my brows.
Nothing better for a Type-A like me than to feel in control!
YOU control how light or dark you want your brows to look.
And YOU control when you want you want to go back to the glory of your all natural skimpy brow self.
That's right babes. Tell your brows who's boss.