There are TONS of lip products out there…lipsticks, gloss, balm, stains, etc. and they all have their pros and cons. Some are too sticky, others are impossible to get off, and some just simply don't work. So when we got this TréStiQue Lip Crayon in our FabFitFun boxes this season, we thought we were getting another pointless lip product.
TréStiQue Lip Crayon…We See You!
We don't want to jump ahead…but we're going to. This lip crayon isn't like the rest. From daily wear to a perfect night on the town, this lip crayon has found its way into our makeup bag… permanently.
Let's just say from application to package design, this experimentation was silky smooth.
The Rundown
Product: TréStiQue Lip Crayon (Florence Fig & Rose)
Retail Price: $28
Where to buy: Our Shop Page!
Perks: Paraben Free | Cruelty Free | Natural Ingredients | Synthetic Fragrance Free | Petrochemical Free
Sam's Experimentation
TBH…I'm no lipstick connoisseur. I have lots of sticks, glosses, and balms, but I don't use them regularly. Why? There's a few reasons…
I'm TERRIBLE at applying it. It's always smudged, never in the lines correctly, and just not cute.
If I manage to get it to "looking cute status," it doesn't last long enough…unless I'm using NUDESTIX.
No matter what product I use, they always end up flaking unevenly and I end up with major clown lips.
Why am I telling you this as I'm about to tell you about my experimentation with yet another lip product? This product is changing the lip game for me on so many levels. Yes, even an amateur like me can use this product…flawlessly.
TréStiQue Lip Crayon…Welcome to My Everyday
Applying this lip crayon is like nothing I've ever used before! It goes on so, so smoothly and it's almost impossible to mess up. You don't need lip liner or anything! With it's unique 2-in-1 crayon and balm package. Feeling matte? Just use the crayon. Want a little shine? Use the balm on top of the crayon! It's so easy! Want it to be lightly pigmented? Just lightly use the crayon. Want brighter pigmentation for more of a pop? Build those layers!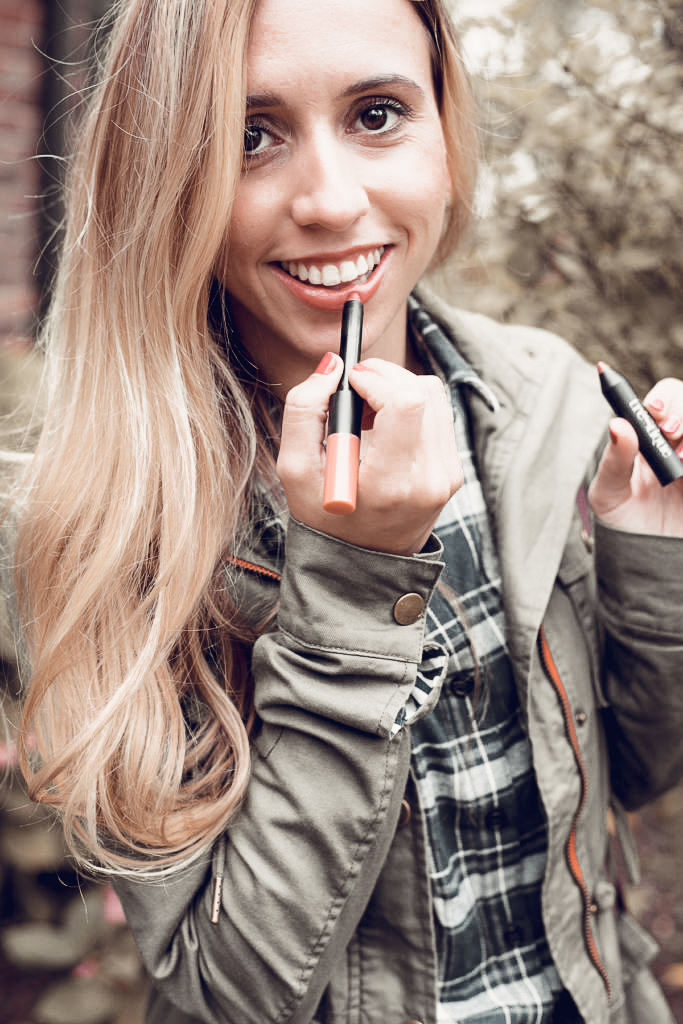 I will say, the color doesn't last forever. Most lip colors don't. The TréStiQue Lip Crayon is so smooth and easy to apply that I don't even mind reapplying throughout the day!
Are You Ready for the Best Thing Ever?
The greatest invention ever…the thing you didn't know you needed…the feature that has us ooh-ing and ahh-ing…the magnetic closure. Yes, you read that right. We're all giddy with the closing mechanism of the TréStiQue Lip Crayon.
What makes it so great? You never have to second guess if it's closed all the way. No twisting, pushing or pulling…just a quick snap! You never have to worry about this cap coming off in your bag and getting lipstick everywhere. It's so simple, but so life-changing.
Claudia's Experimentation
As many of you know by now, I looove a good lipstick. There's nothing quite like a perfectly colored pout, especially when it's easy to apply and easy to take off. So obviously, I was very excited when I got the TréStiQue Lip Crayon in my FabFitFun Box. New lip goodies to try! Woohoo!
I immediately took it out of its box and was a bit confused at first. How do I open this thing? (TBH, I thought the cap was missing because the tube looks like an actual opened lipstick! HA. I'm a dummy…) Anyways, once I realized the cap was the cap and learned it was magnetic, I was like woah. No more loose lipstick caps? I'm a fan.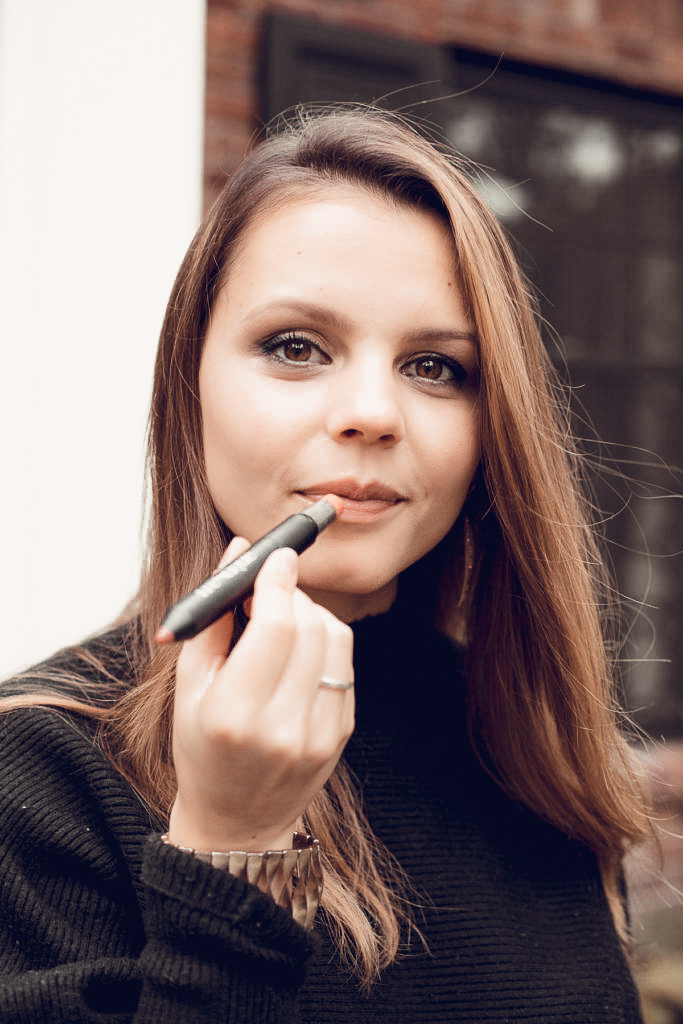 Not to mention, I totally fell in love with the color. I knew right away this could be an easy, everyday color for me. But wait…there's more! Pop the bottom cap off and you've got a nice, dewy balm on the other side. Two-in-one's are my FAVS!
My One and Only
I'm not kidding when I say this is the only lipstick I use these days. Prior to TréStiQue, I would take a couple of different lipsticks and blend until I was happy with the shade. Then, I would follow up with one or two glosses to give it a final touch of shine. That's like 3-4 products just for my lips! Too many products, too little time.
Now that I have this TréStiQue Lip Crayon, all I have to do is lightly apply the lipstick side for a pop of color and follow up with the balm to give it a dewy look. If I have an event or dinner to go to, I simply apply a darker layer of the lipstick and go for a matte look for a more dramatic effect.
Of course, when I go to special events and want a darker lip or va-va-voom red, I use one of my other lipstick go-to's. But for everyday use, TréStiQue has become my one and only!
Side note, the color doesn't last forever like Nudestix. But because it's easy to throw in my purse, I have no problem reapplying if needed.
The Results
Some of the best products sneak up from out of nowhere and make you fall in love. Those are truly the best kinds of products. From the silky smooth application to the perfect pigmentation, this simple, but perfect, lip crayon has won over the heart of an amateur lipstick user like me, and a true pro like Claudia.
For that, and of course, for the magnetic closure, the TréStiQue Lip Crayon most definitely receives a 10/10!