Dry, crunchy hair is the worst. But on the other hand, using highly moisturizing shampoos and conditioners on a daily basis can really weigh those strands down. Ugh, the struggle. #amirite?
Not to mention the constant curling, blow drying, and straightening… With all the pain and suffering we put our hair through, it's shocking it sticks with us.
I've found the best way to apologize to my hair and thank it for putting up with my constant stress is with a weekly hair mask. (Confession: I had never actually bought a hair mask…only used free samples…oops!) So, when I found this dpHUE Renew Hair Masque Therapy as an add-on to my Spring FabFitFun box, I had to give it a try.
Let the quenching begin…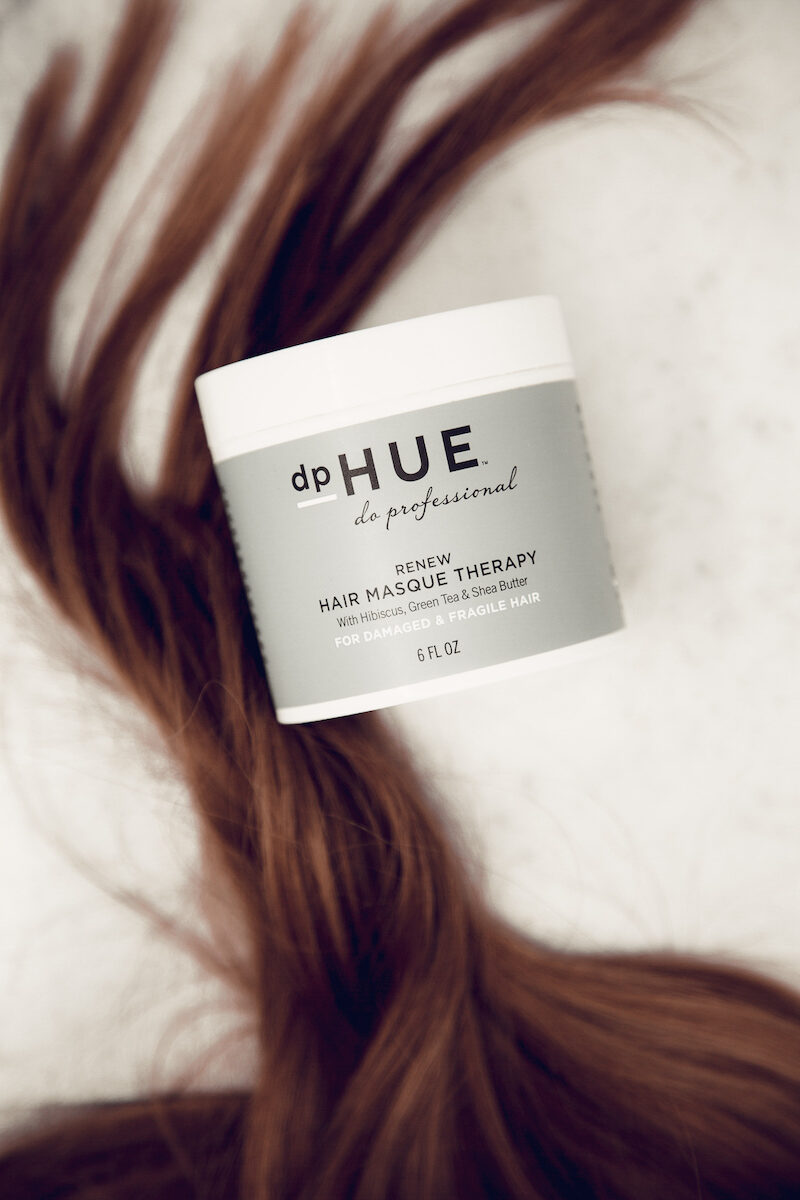 The Rundown
Product: dpHUE Renew Hair Masque Therapy
Retail Price: $26
Where to buy: dpHUE Website, Sephora, Ulta
Perks: Paraben-Free | Sulfate-Free | Gluten-Free | Cruelty-Free | Color Safe
Sam's Experiment with the dpHUE Restoring Hair Masque
My first thought when attempting to incorporate a hair mask into my regular beauty routine was, "Ain't nobody got time for that!"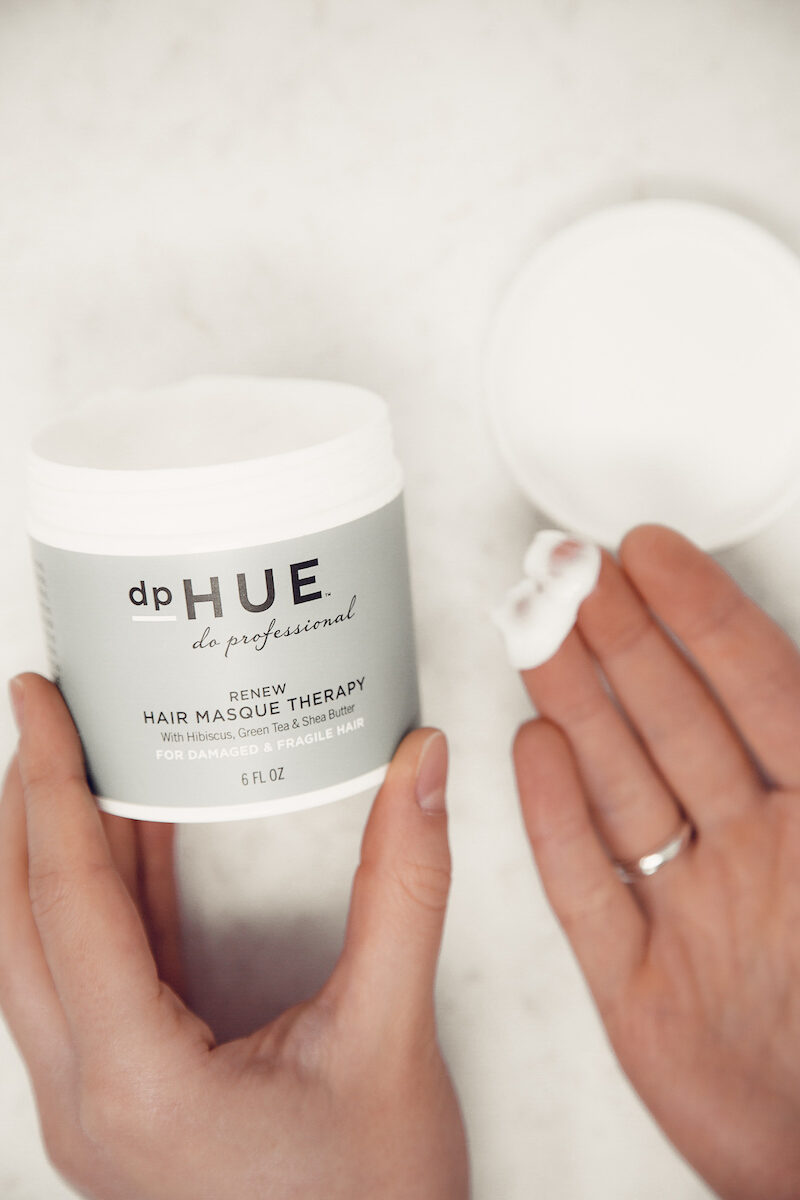 I couldn't have been more wrong, though. This mask is SO easy to incorporate. Once a week, after shampooing my hair, I run the mask through my wet hair, tie my hair up into a bun, and continue on with my shower. By the end of it, the mask is ready to be rinsed out (usually around 10 minutes).
My first time using this mask, I immediately noticed how silky smooth my hair was after I rinsed. Not only that, but I could already tell it was going to be SO easy to brush my hair when I got out. If there's something nobody has time for, it's brushing through tangly, wet hair.
I usually sleep with my hair wet… I know, it's bad. Inevitably, when I wake up my hair never really looks or feels great. That is until dpHUE came into my life. When I wake up after using this mask, my hair feels hydrated, smooth, and healthy. It also makes my hair really easy to maintain and manage for the next few days. Winner, winner!
Welcome to my shower, dpHUE. Stay a while!
Claudia's Experiment with the dpHUE Restoring Hair Masque
This was also my first time incorporating a hair mask into my regular hair care routine. Being that I have thinner hair, I was afraid hair masks would be too heavy for me. But all I have to say is…why the heck have I not done this before??
I've been experimenting with different natural shampoos for a few months now (results to come!), and with all the testing, my hair was really craving something that could revitalize and renew it back to a healthy state in between experiments. The dpHUE Masque definitely took care of that…and then some!
Every Thursday night, I jump in the shower, shampoo my hair with whatever concoction is up next for experimenting and swap out my normal conditioner for the dpHUE Masque.
First of all, it smells amazing! Like expensive-hair-salon-product kind of amazing.
Second of all, it's totally wallet-friendly. A little bit goes a long way!
I massage a small amount all over my hair, from roots to tips, and let it sit for 5 minutes while I shave my legs. As soon as I rinse the mask out, I can feel how silky smooth my hair feels. And brushing afterwards is a breeze.
Really, the best part about using this mask is how nice my hair looks and feels the next day. I wake up every Friday morning with light, bouncy, healthy hair. And the feeling continues throughout that entire next day AND night! It stays clean and moisturized without a single trace of yucky greasiness. A dream come true!
The Results
After just a few weeks of using this regularly, both Claudia and I knew were hooked. We found ourselves craving to dpHUE every week (yes, this just became a verb). This is exactly why we we like to stick to our strict review process. Some products work great the first time you use them, but then fizzle out of our routines if the performance doesn't live up to the hype. Others might be truly great products, but incorporating them into our normal routines just isn't realistic.
So when we find a product that really works, is easy to use and naturally works its way into our existing routines, we know we have a winner.
dpHUE Renew Hair Masque Therapy will most definitely receive a 10/10!