"Cosmetics" and "less waste" in the same sentence?
We stumbled upon Stowaway Cosmetics when we were doing market research at work. We were drawn to this idea of "right-sized makeup." How often do you actually finish your makeup before it expires or dries out? Pretty rare, right? Stowaway uses high quality makeup, but in smaller sizes so you waste less. The products are also perfect for travel!
Stowaway offers pretty much every makeup product you would need, but we tested out three; Radiant Complexion Beauty Balm, Creaseless Concealer and Extreme Length Mascara. The products are only available online, but they offer free returns and exchanges.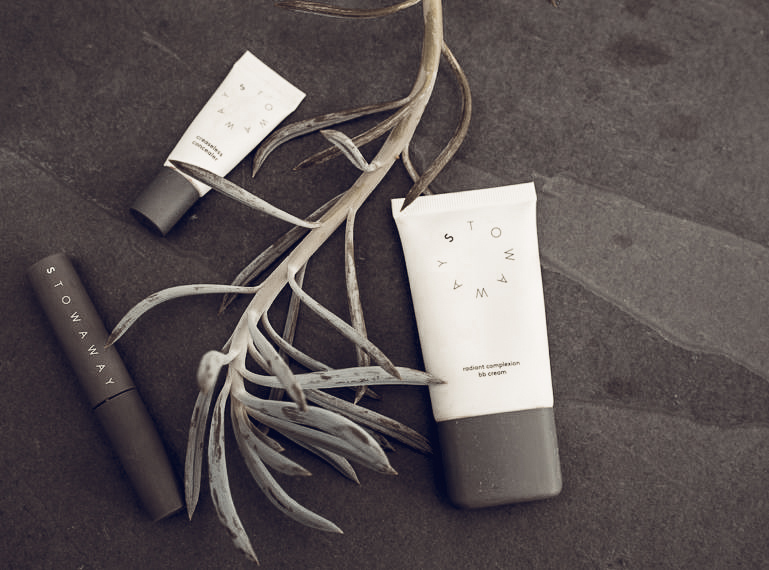 The Rundown
Product: Stowaway Cosmetics (Products Tested: Radiant Complexion Beauty Balm, Creaseless Concealer, and Extreme Length Mascara)
Retail Price: BB Cream $26 | Concealer $16 | Mascara $13
Where to buy: Stowaway's website.
Perks: Cruelty-Free | Paraben-Free | Phthalates-Free | Gluten-Free | Recyclable | Free Returns | Free Exchanges
Sam's Thoughts on Stowaway Cosmetics
My first Stowaway purchase included the BB cream and concealer in "light." Recently, I switched from a powder foundation to a tinted moisturizer and felt that I needed a little more coverage than the tinted moisturizer was willing to give (nobody's perfect, right?). So, when we stumbled on Stowaway, I read some reviews and thought I would give it a try. At first, I loved the BB Cream. It gave me the coverage I was looking for. But, that came at a cost. After about a week and a half of daily use, my skin felt suffocated. Believe it or not, skin doesn't do great when it's suffocated. Cue breakouts. I found myself reaching for my Glossier Perfecting Skin Tint (review to come), instead.
Although the BB Cream didn't turn out great, the concealer was a little better. For pesky scars and spots, I use the concealer and poof! They're gone. It works really well, blends in perfectly with the BB cream, and holds up fairly well on my skin throughout the day. That being said, I haven't tried the concealer without using Stowaway's BB Cream underneath it. Maybe it only holds because I'm using a Stowaway base. I know Claudia has some issues with it not holding… stay tuned!

A few other notes are minor, but it wouldn't be a good review if I didn't mention them!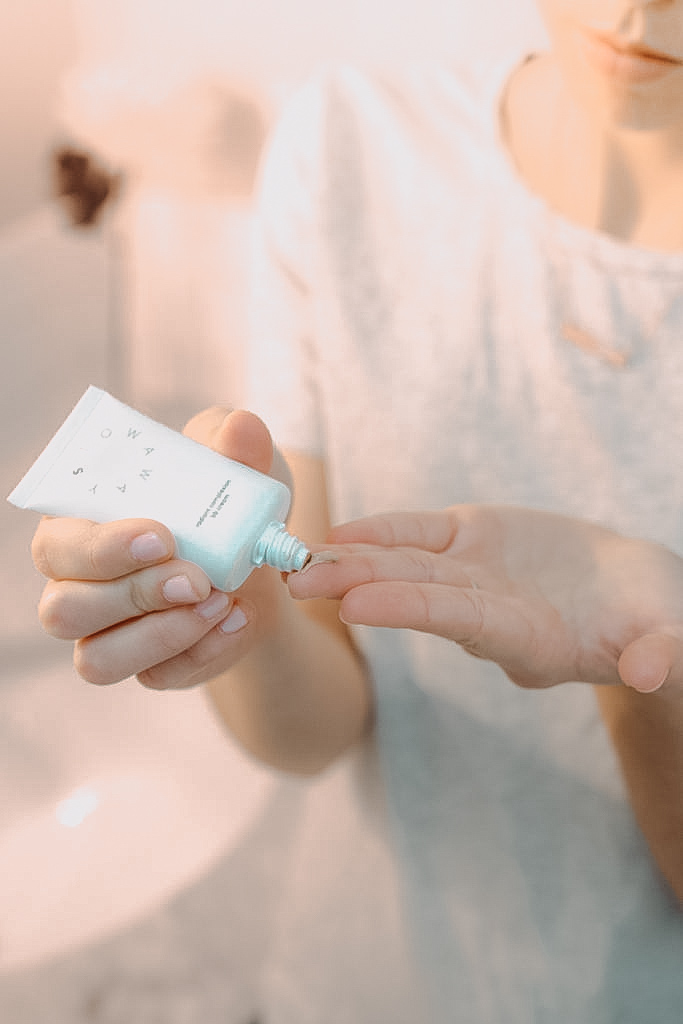 The product packaging came marked up and the concealer tube had a sticky coating all over. So sticky, in fact, that the packaging ended up getting VERY dirty during my first use.
These two products cannot live on my face without a finishing powder. They're just a little too moist.
Ready for the good news?! I sent in my complaints in response to a satisfaction survey that was sent to me after I received the product. They answered within a couple hours and told me they were working on a solution for the sticky product packaging and in the meantime advised that I use makeup remover to clean them. They also said they would look into making the products more functional without a finishing powder. Yay for good customer service!
I'm going to let Claudia fill you in on the mascara…
Claudia's Thoughts on Stowaway Cosmetics
My test purchase with Stowaway was their Extreme Length Mascara. I loved the idea that the tube was "right-sized" and wouldn't dry out before I could finish it. At $13, it was a bit more than the Rimmel mascara I was currently using, but I was willing to pay more to try a product that was paraben, phthalate and cruelty-free.
Let me start by saying that I'm extremely picky when it comes to mascara. I think lashes make all the difference when it comes to makeup, so I put a lot of emphasis on trying to get my lashes to stand out as much as possible.

When I first tried the Stowaway mascara, I felt that the product was slightly dried out and didn't give me the boldness I was hoping for. My lashes were not nearly as defined and I felt like I had to use 3 to 4 coats to get it to even come close to looking like my Rimmel mascara. I actually topped off the (many) Stowaway layers with my Rimmel mascara to get the effect I was looking for. Even still, my lashes looked pretty drab a few hours later. No volume, no definition and lots of residue under my eyes. #FAIL
I gave the product a second, third and fourth chance…I wanted to like it! And I let Sam test it out as well. But nope. This one was a no-go for both of us. After talking to customer service about it, they explained that they "designed the stopper on the tube to scrape off any excess formula on the wand", which is likely why I wasn't getting the amount of product I wanted on my lashes.
Luckily, they sent me pre-paid shipping label so I could exchange the mascara for something else. After testing out Sam's concealer and BB cream, I decided to give it try.
I loved it the first time I used it! It gave me the right amount of coverage and brightened up my eyes. But after a while, I noticed major creasing. The product just didn't hold up like other concealers I've used in the past. So sadly, this will not be an everyday go-to product for me. But the size is great for travel!
The Results
We loved Stowaway before we even bought it because of the company's unique approach to simplified makeup, but mostly its mission to have less waste. Most companies talk the talk, but don't walk the walk. Stowaway has a recycle program that encourages you to save your empties (since you're guaranteed to finish them because of the smaller sizes) and send them back to them for a discount on your next purchase. For every 3 empties you return, you save $5 on your next purchase!
This brand truly is great for travel. It's a great substitute for lugging multiple makeup bags through the airport. We can totally see ourselves taking the little concealer and a lipstick on trips, or just keeping it handy in our purse.
Although the concealer seems to be the favorite of the three products we've tried, we just can't see ourselves using these products everyday so for that reason Stowaway will receive: